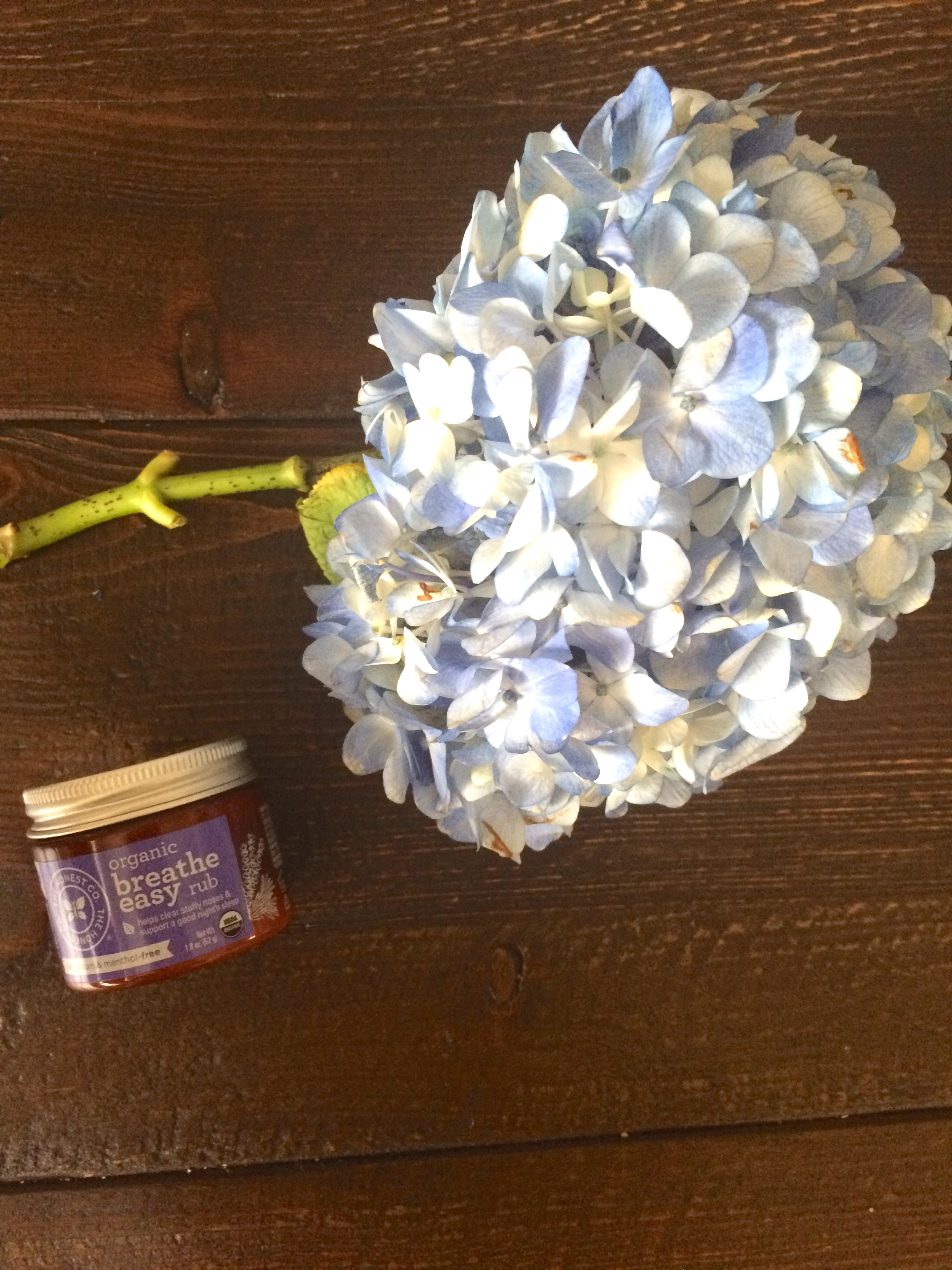 Right when Georgie's fever from her stomach bug when away, she got a terrible cold. Tom has it too, and it's a rough one. Georgie's had colds before, and what typically works for us is running her humidifier while she sleeps, giving her Tylenol when she needs it, using these and this to clear her nose before bedtime and giving her lots of fruit, which is all she really wants to eat when she has a cold.
I have recently added this Honest Organic Breathe Easy Rub to her cold treatment routine, and it's been a lifesaver. It's tough watching babies suffer through a cold, and since they can't have any type of cough or cold medicine (I sort of hate cold medicine anyway – there's too much medicine in it!!), or vapor rub until they're much older, I tried seeking out more natural ways to ease Georgie's discomfort. The Breathe Easy Rub doesn't have menthol (which is the ingredient in vapor rub that babies can't tolerate) and instead is made up of organic eucalyptus and tea tree oils. It's certified organic, smells minty and delicious and helps support clear breathing for babies and parents (Tom now loves it too).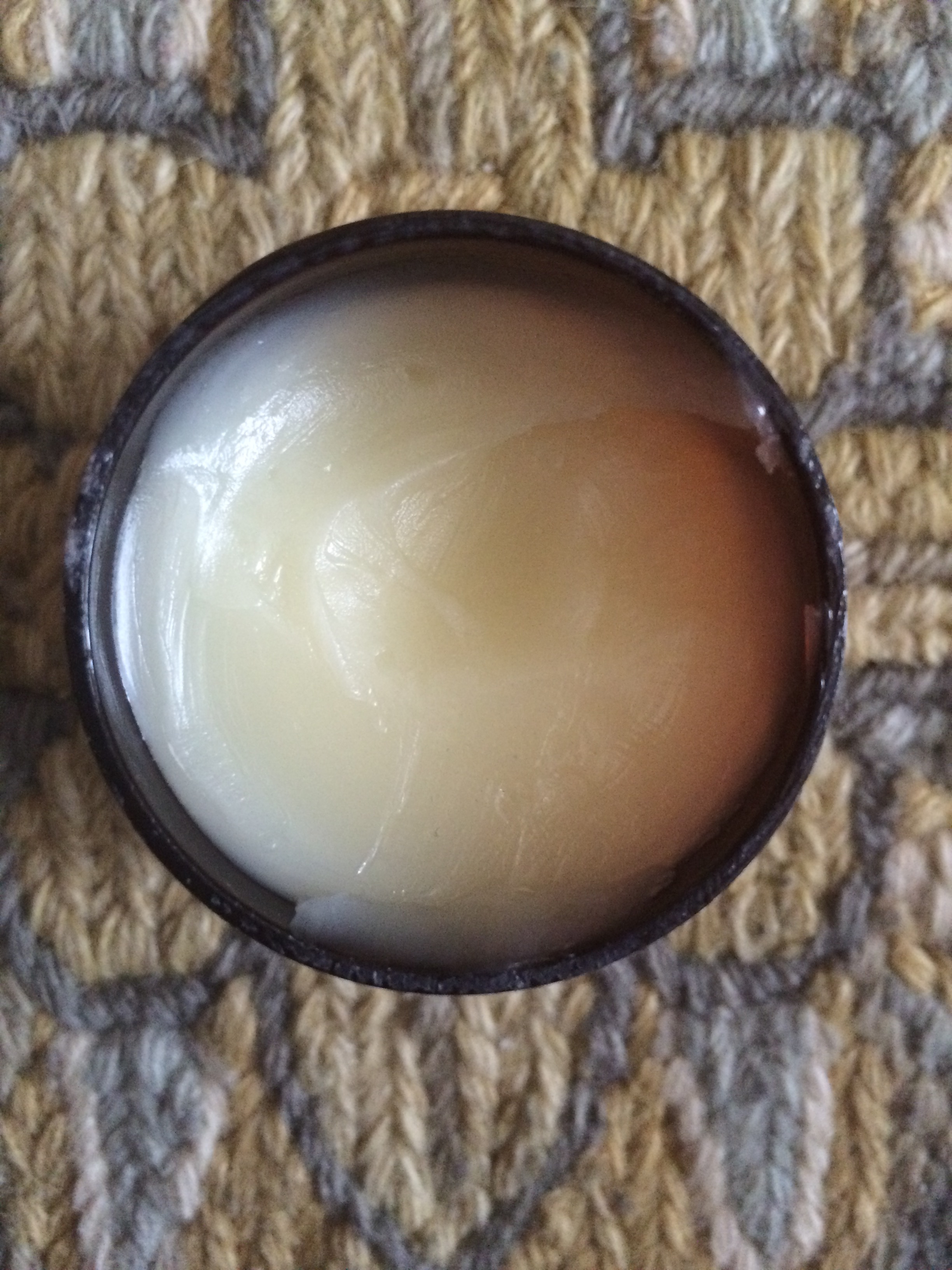 I rubbed it on Georgie's chest, neck, and the bottoms of her feet yesterday before her naps, and it worked like a charm. She took two three+ hour naps. Her cold is still lingering today, but she is slowly starting to seem more like herself. Here's hoping another restful day or two will clear it up for good!