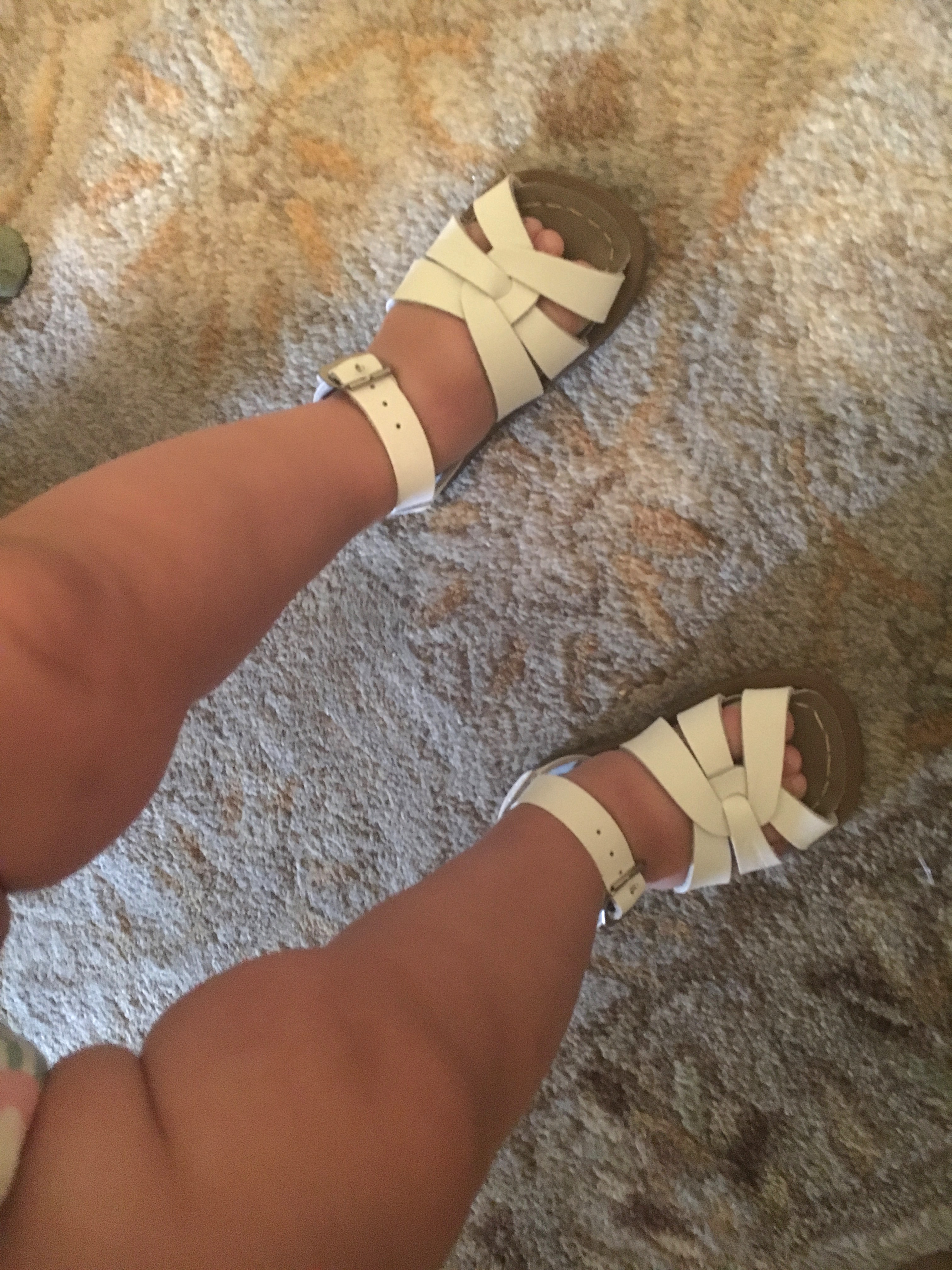 When it's time to leave the apartment, I tell Georgina to come over so I can put on her shoes, and she runs over, maneuvers herself in front of me, plops down on my lap and shows me her feet. It's wonderfully adorable, and also very helpful! Here are the shoes we have been rotating through and loving for summer.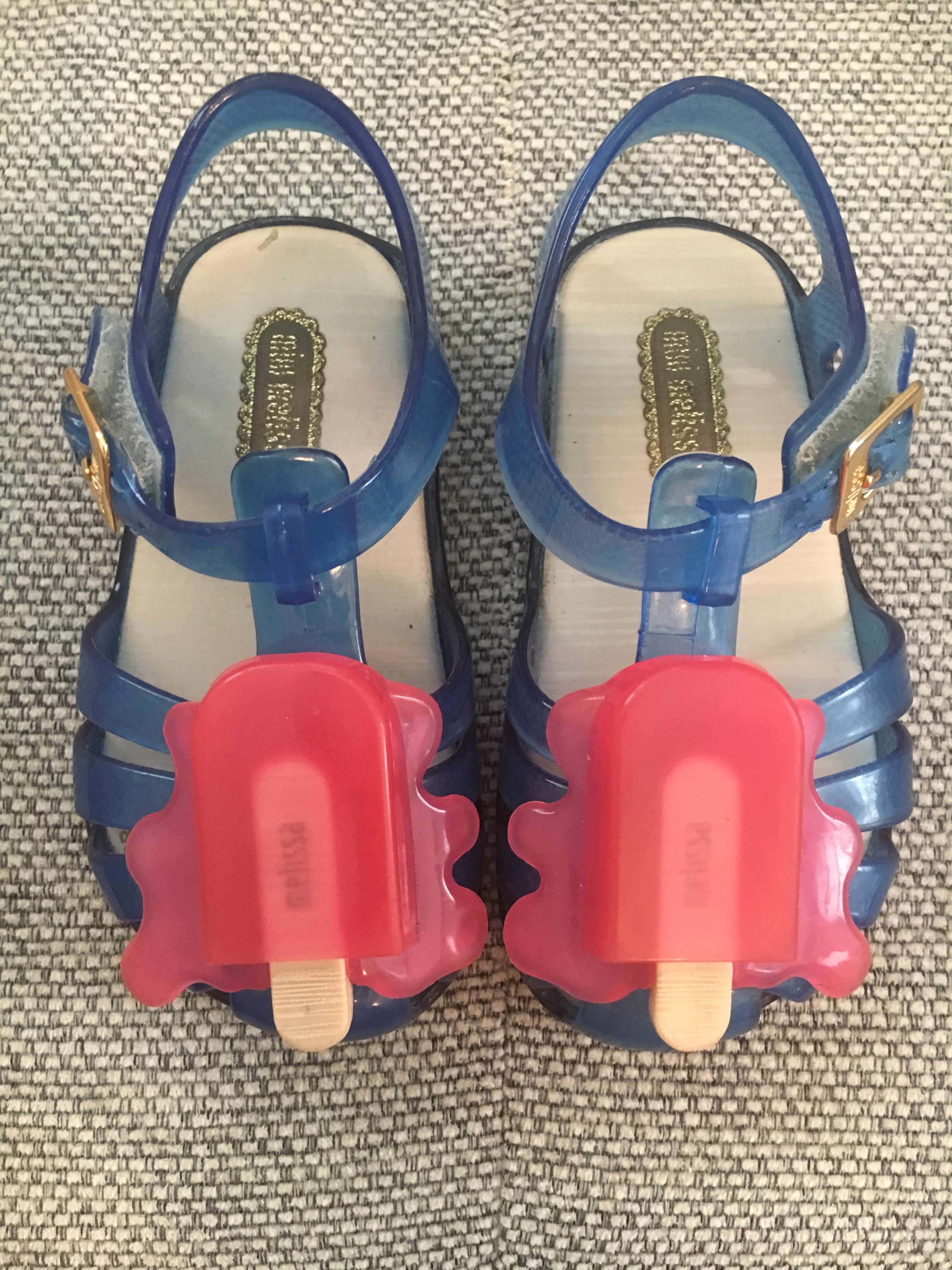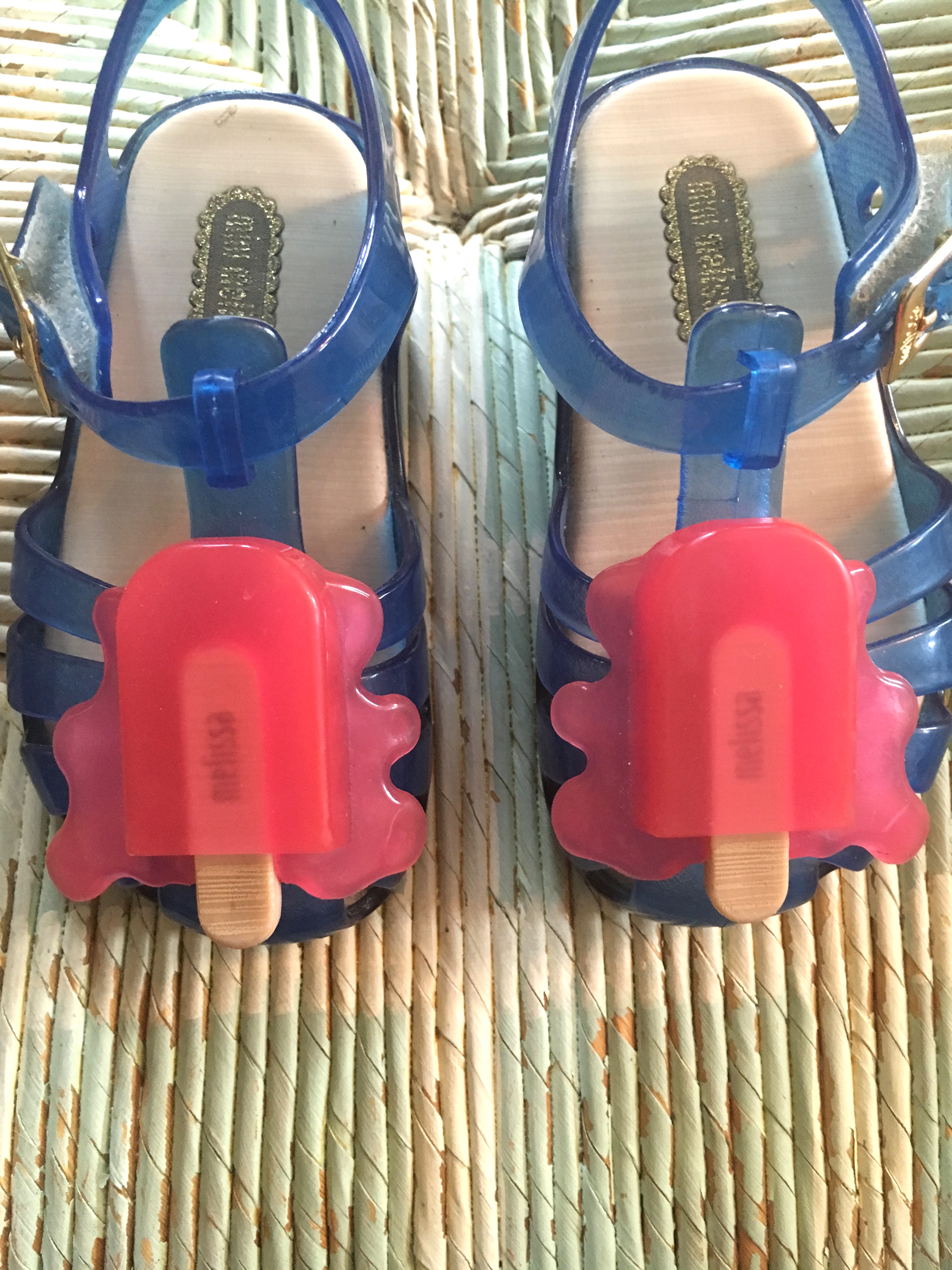 Mini Melissa Popsicle Jellies // I love these jellies a crazy amount. When we first got them, Georgie tried really hard to peel those popsicles off so she could eat them! They're easy to put on and take off, with one velcro strap but the chicer appearance of a buckle. She definitely gets the most compliments on these little cuties. They run a little small – Georgie wears a 5 in them, and probably only has another month or so before she outgrows them.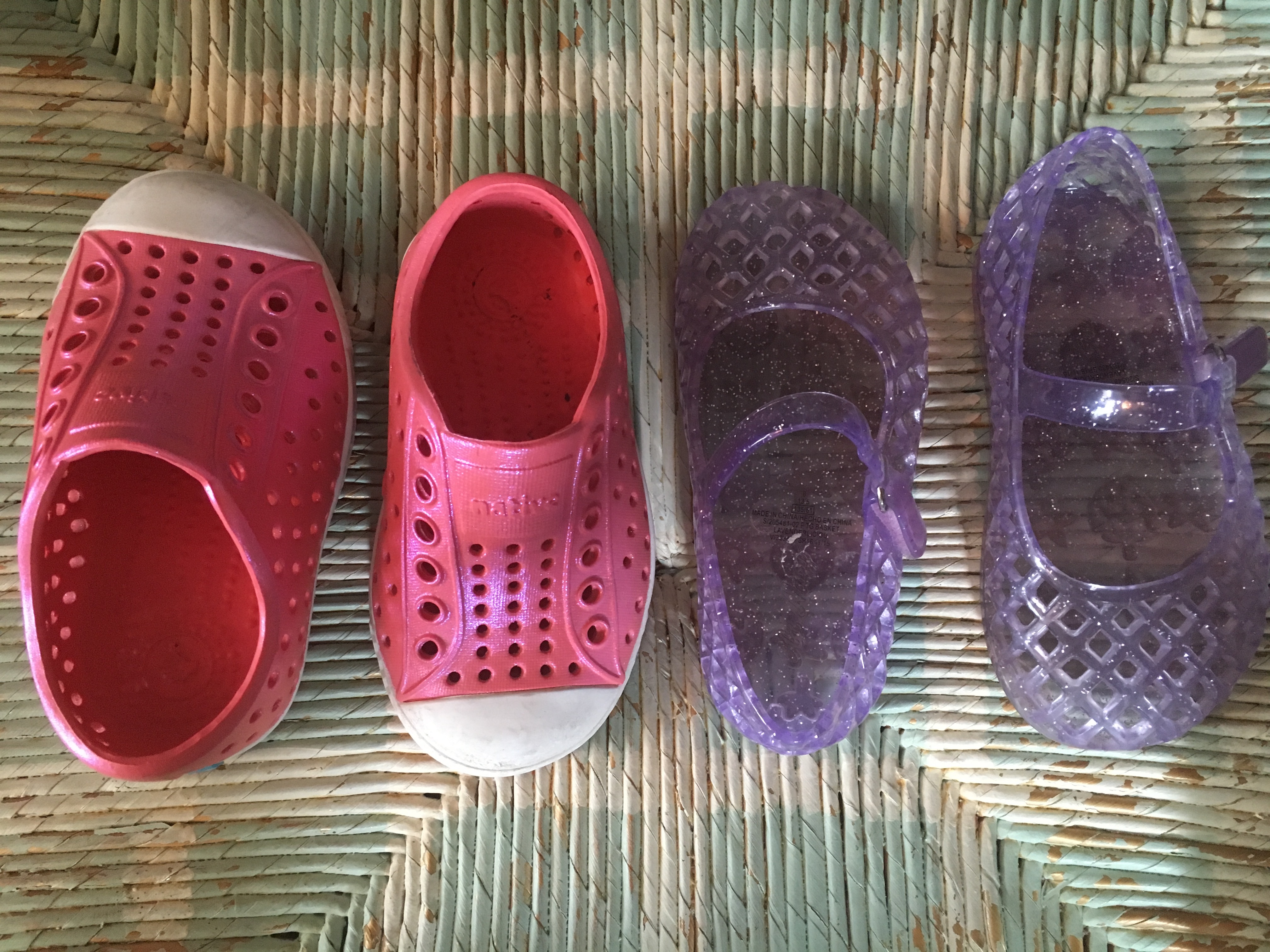 Native Shoes // In theory, these shoes are fantastic. They're adorable, waterproof, washable, shock resistant and practically indestructible. In reality, they are the worst fitting of all of Georgie's shoes. It may be that her feet are a little too chunky on top, or wide in a certain spot, but I have such a tough time getting her little foot all the way into the shoe. And once she's worn them for awhile, she has little dots on her skin from the holes. She never seems bothered by them, but just something to be aware of. Georgie wears a size 5 in these and has plenty of room left in the toe, but like I mentioned before, these are probably best for narrow / skinny feet.
Old Navy Jellies // I love these mega amounts. They're cute, comfortable, easy, affordable and come in a ton of colors (I just ordered the clear). Plus they're waterproof which is great for impromptu visits to a playground splash pad. Georgie is a size 6 in these and they fit well for now and probably a few months to come. I also love these, which Georgie had when her feet were a little smaller, and these are so sweet for babies. Basically, Old Navy jellies are the best.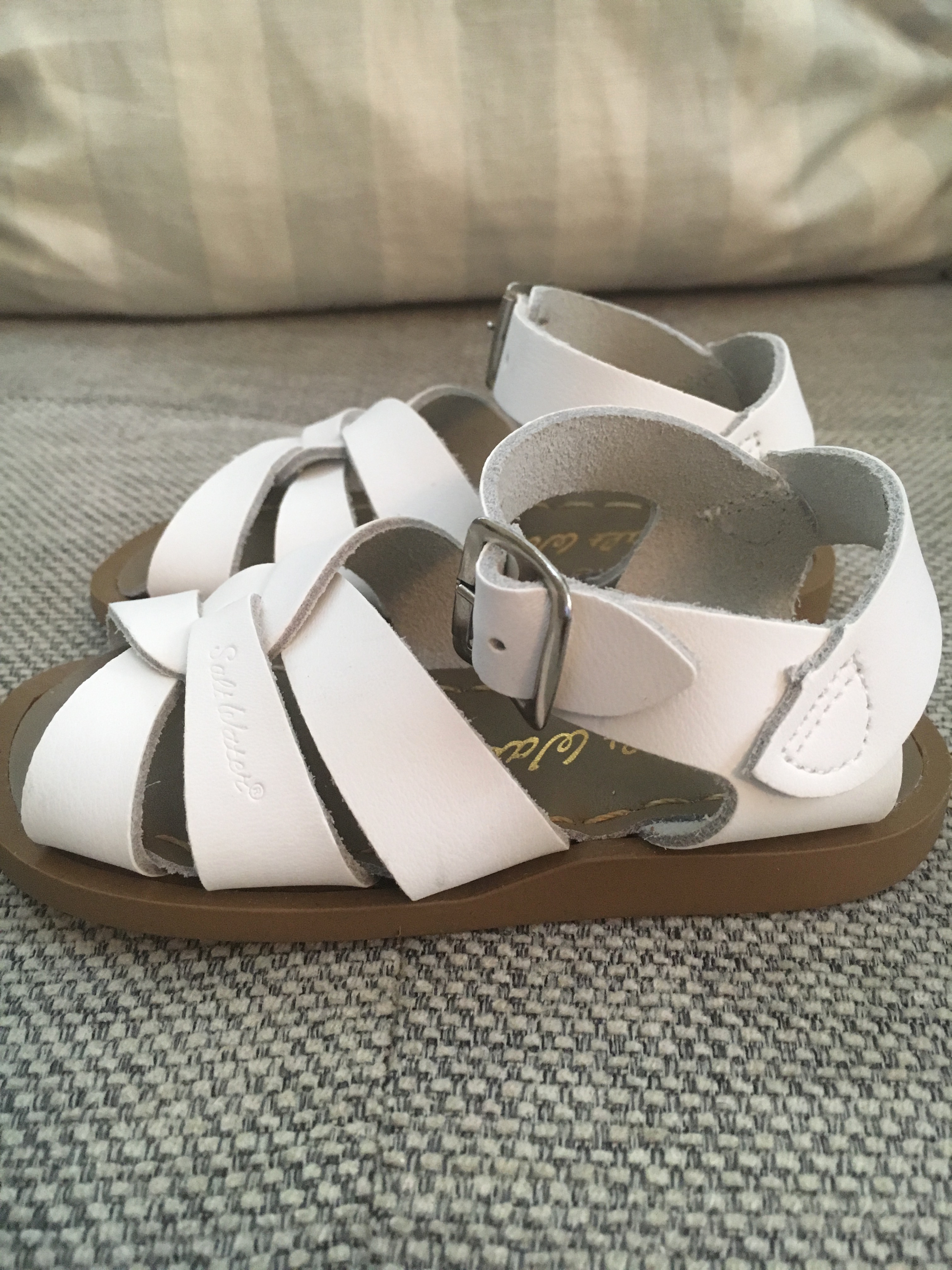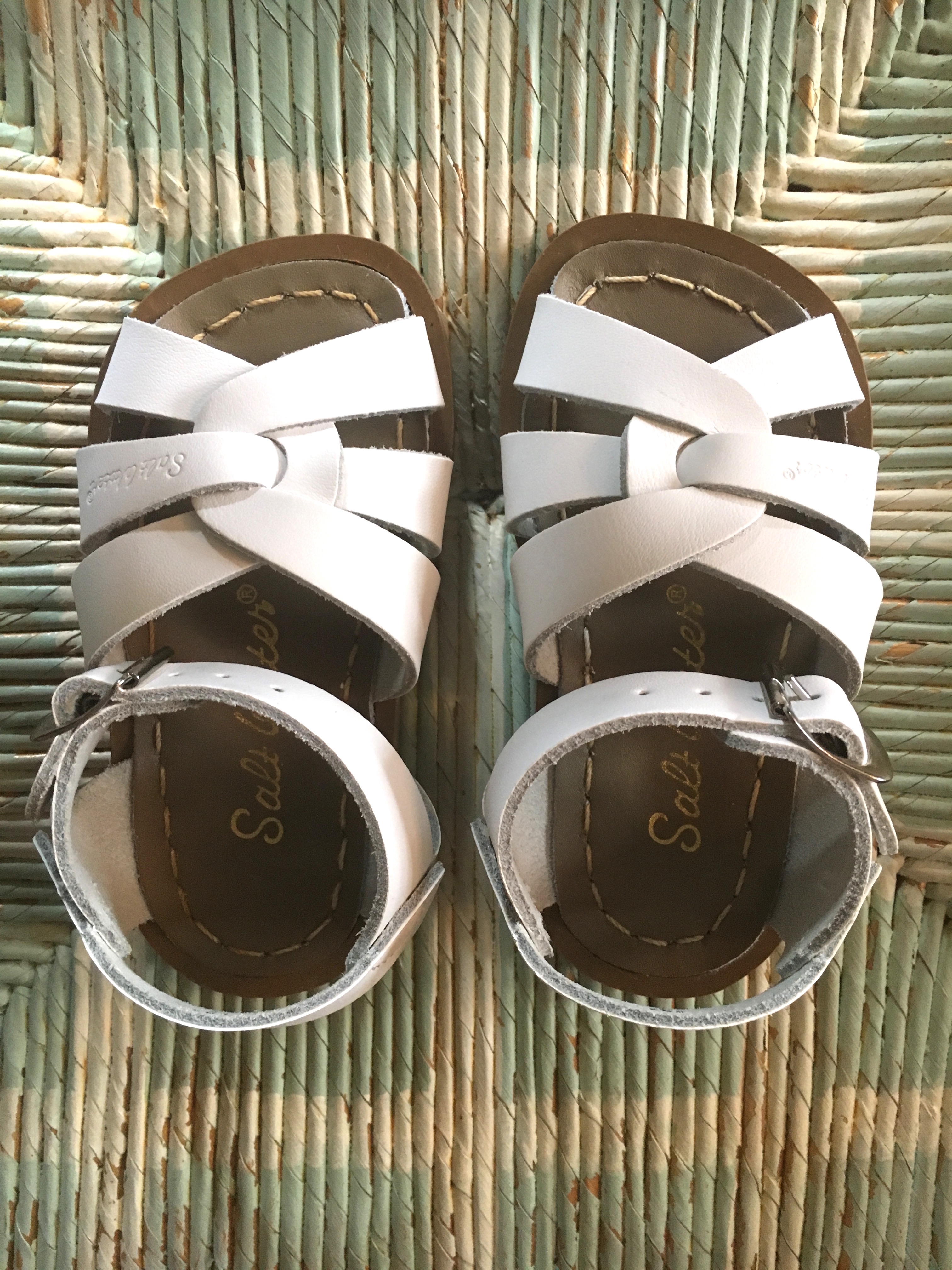 Saltwater Sandals // I just got these for Georgie and they are the sweetest little shoes. They're leather and so precious and will be perfect to wear with little sun dresses. They run large, so order at least a half size down. I originally ordered a size 6 thinking it would be good to have a little room for Georgie to grow into them and they were so huge. So I then ordered a size 5 and they're perfect. Still a tiny bit big, but she walks well in them and has room to grow.
A Note On Sizing // Similar to buying shoes online for yourself, buying shoes online for your toddler can be tricky. More often than not, I have to return or exchange the shoes I order for Georgie for a different size since every brand's sizes run really differently. For Georgie's first pair of shoes, we took her to a wonderful kids store in New York, had her sized and tried on a bunch of different pairs to figure out which ones she was most comfortable in. Since she was a new walker this was extra important since she needed to be able to improve on her walking skills while in her shoes. In a perfect world I would take her to the store every time she needed a new pair of shoes, but it's kind of far away and time can be limited and sometimes I just find the cutest ones online! So essentially – buy online to your heart's delight, but be prepared to ship some pairs back.