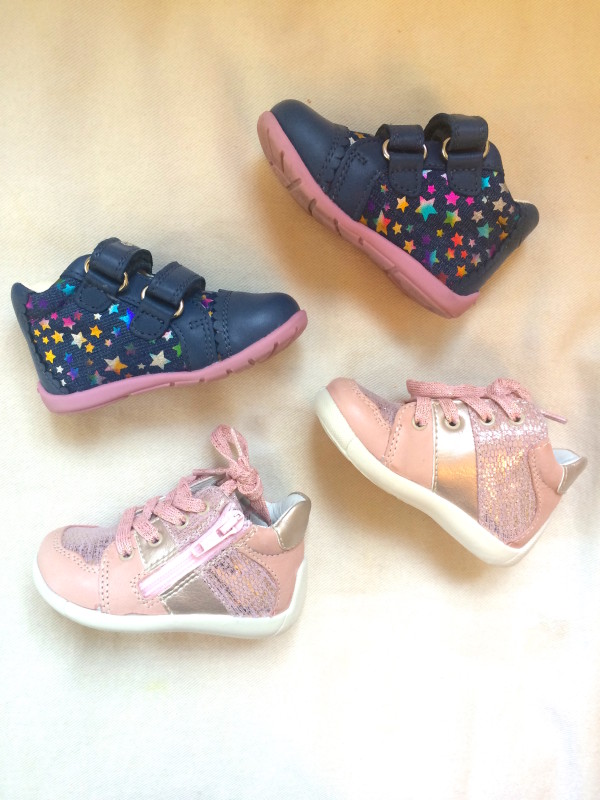 This weekend we bought Georgie's first pair(s) of shoes, after visiting three different stores and doing tons of research. I used this article to guide my search, but honestly struggled initially thinking that the shoes that were best for her feet were terrible looking. I thought we would be able to put her in a pair of mini New Balances and be good to go, but first shoes need to have a lot of other elements in order to best support baby's feet and also ensure that they walk well in them and improve on their walking skills as a result. Here are the two pairs that we ended up getting, and that Georgie loves!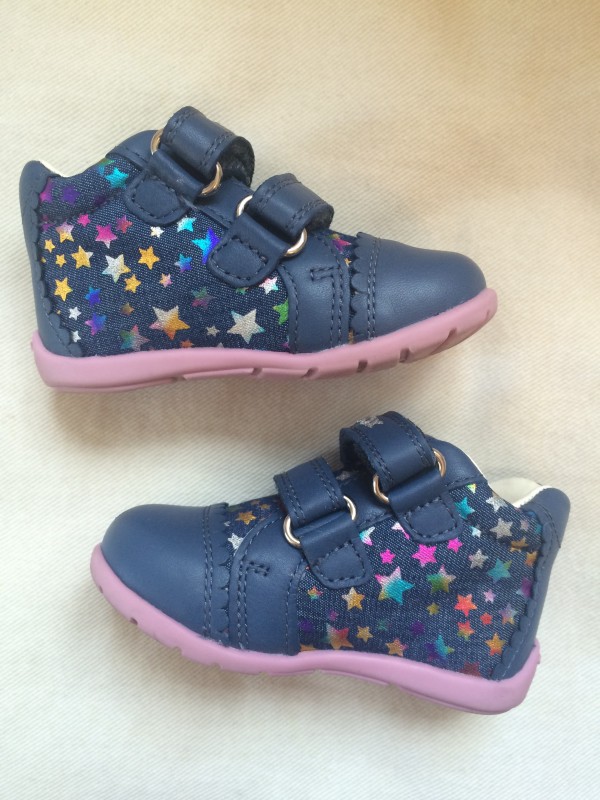 This Geox pair initially caught my eye because of the adorable stars on the side, and scalloping on the toe. We had been trying on regular low top shoes, but once these went on Georgie seemed to stand a little taller and walk with a little more stability. They have also become her new favorite toy. She seems them on the table by the door, gets on her tippy toes to grab them, and carries them around the apartment with her, often chewing on them (shoes have long been one of her favorite things to chew on – nice and sanitary!).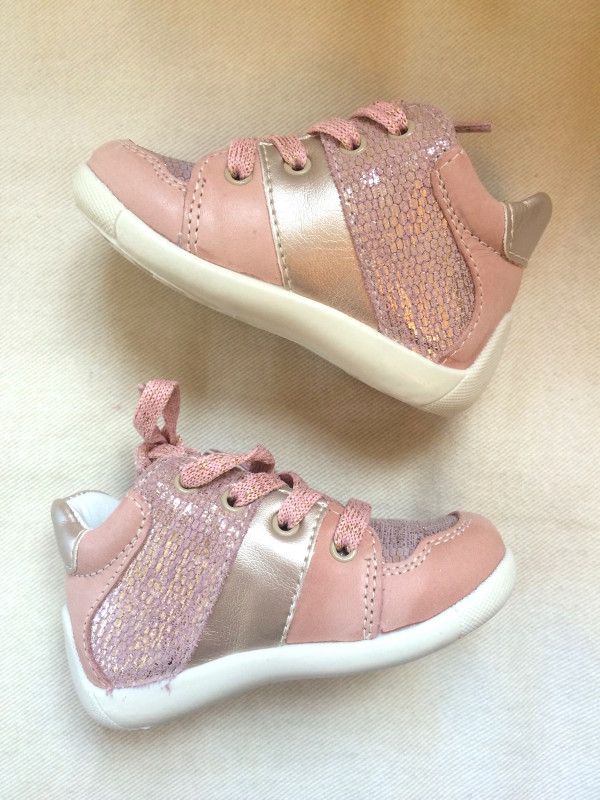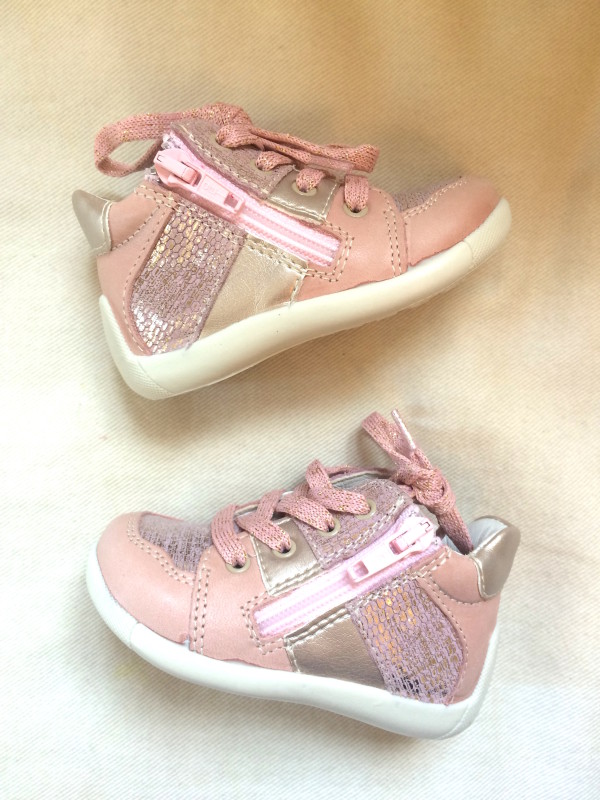 Primigi was a new to me brand, but I wanted to get Georgie another pair of shoes (it's best to start them with at least two pairs and rotate them so they get used to more than one shoe) and loved the look and quality of these. They have laces which I'm sure she will adore chewing on, but they also have zips on the sides, so once they're laced up, you never have to un-lace and re-lace, just use the side zips.
I am also going to get another pair of these because Georgie has outgrown her infant pair and I just love them so much. They don't have a ton of stability, but they're the cutest with little dresses so they will be a less worn special pair. Come spring-time, I have my eye on these because they are just the sweetest little sandal and I can't wait to see Georgie's pudgy little feet in them!!
A tip: As tempting as it is to just get your kiddos foot sized and then buy shoes online, it's so helpful to try them on in the store, and have someone help you figure out what fits best and what works best for them. Each brand and pair fits slightly differently, and it's so important that first shoes fit well, so definitely head to the store! If you're in New York, this store is wonderful. It came so highly recommended to me and did not disappoint – huge selection and the most helpful and kind staff. Also, a gigantic bucket of toys that Georgie was obsessed with 🙂