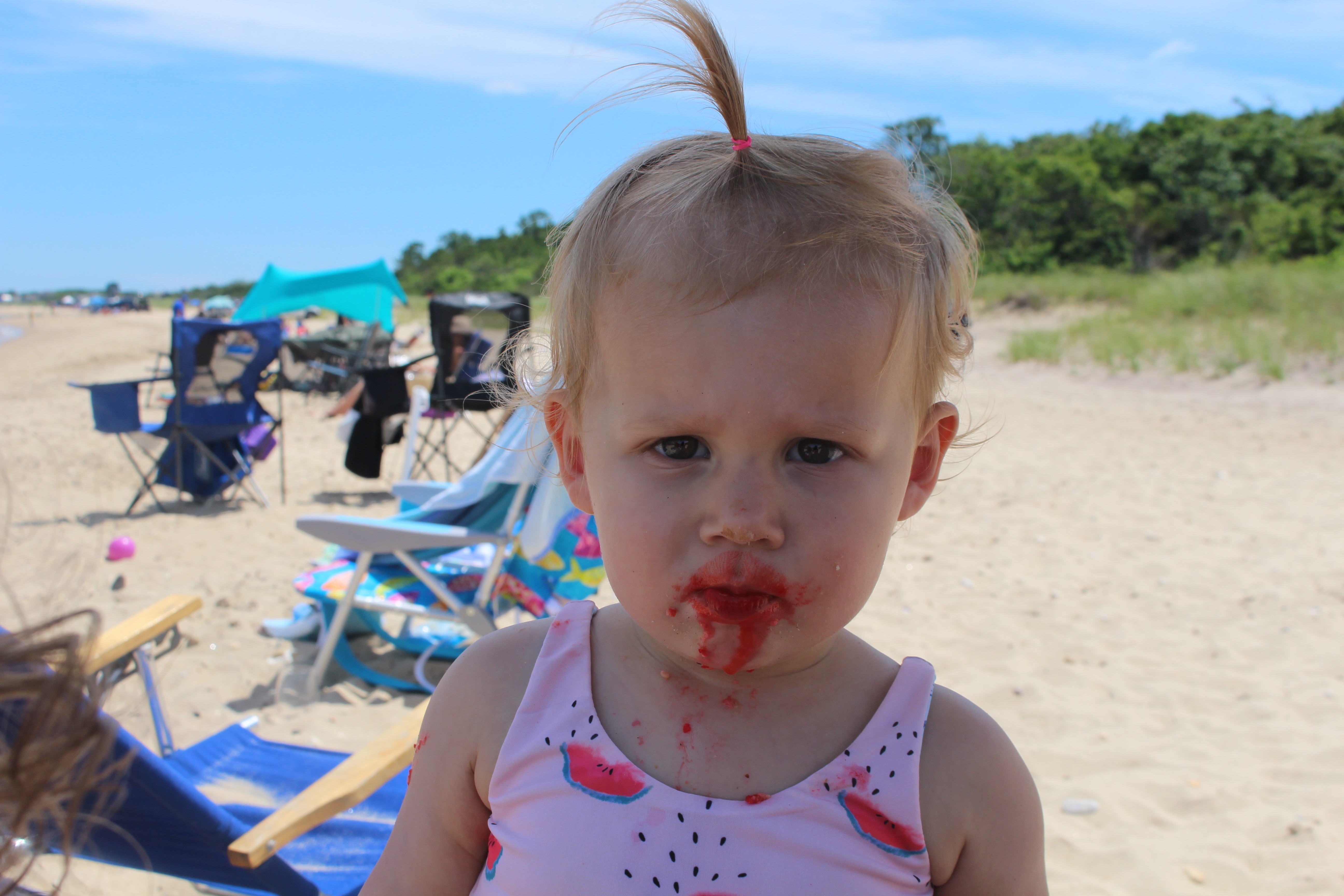 We spent the fourth of July weekend out east in the Hamptons. One of my friends, Dominique (we met at a baby music class, and her twins are a week older than Georgina, so they're BFF's :)) invited us to spend the weekend at her and her husband's house in East Hampton, and we all had so much fun!
Georgie basically had a weekend-long playdate with her favorite friends, and we enjoyed trips to the beach, BBQ's, and plenty of rose when the babies went to sleep. It was such a fun and wonderful weekend, and we are so thankful to the Weiss family for hosting us!!!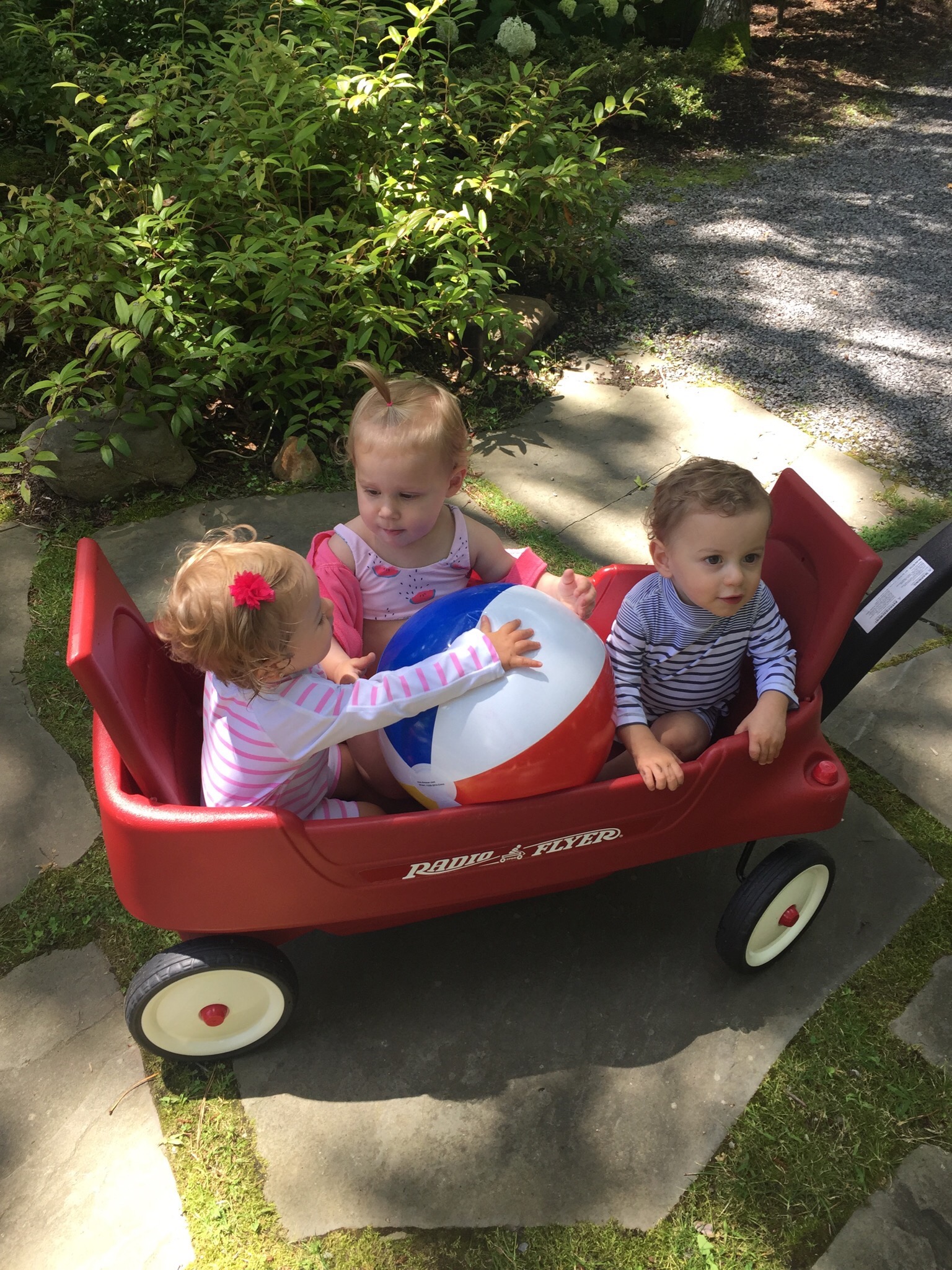 We left the city early Saturday morning (around 8am) and zipped right out and through Long Island. It was blissful not hitting any of the dreaded traffic, and as soon as we got in and stretched our legs for a bit, we packed up and drove to the beach for lunch and sun and sand and ice cream.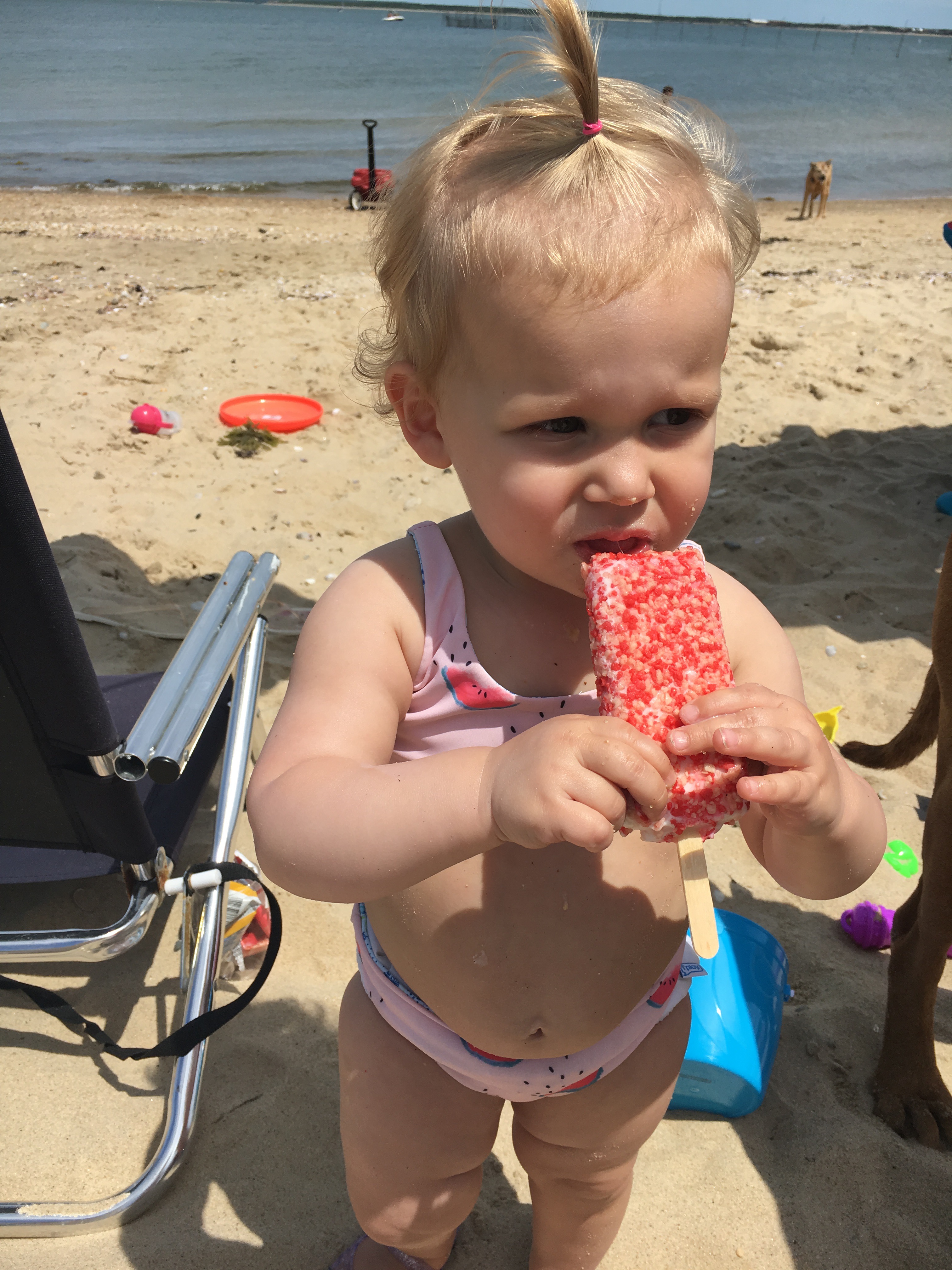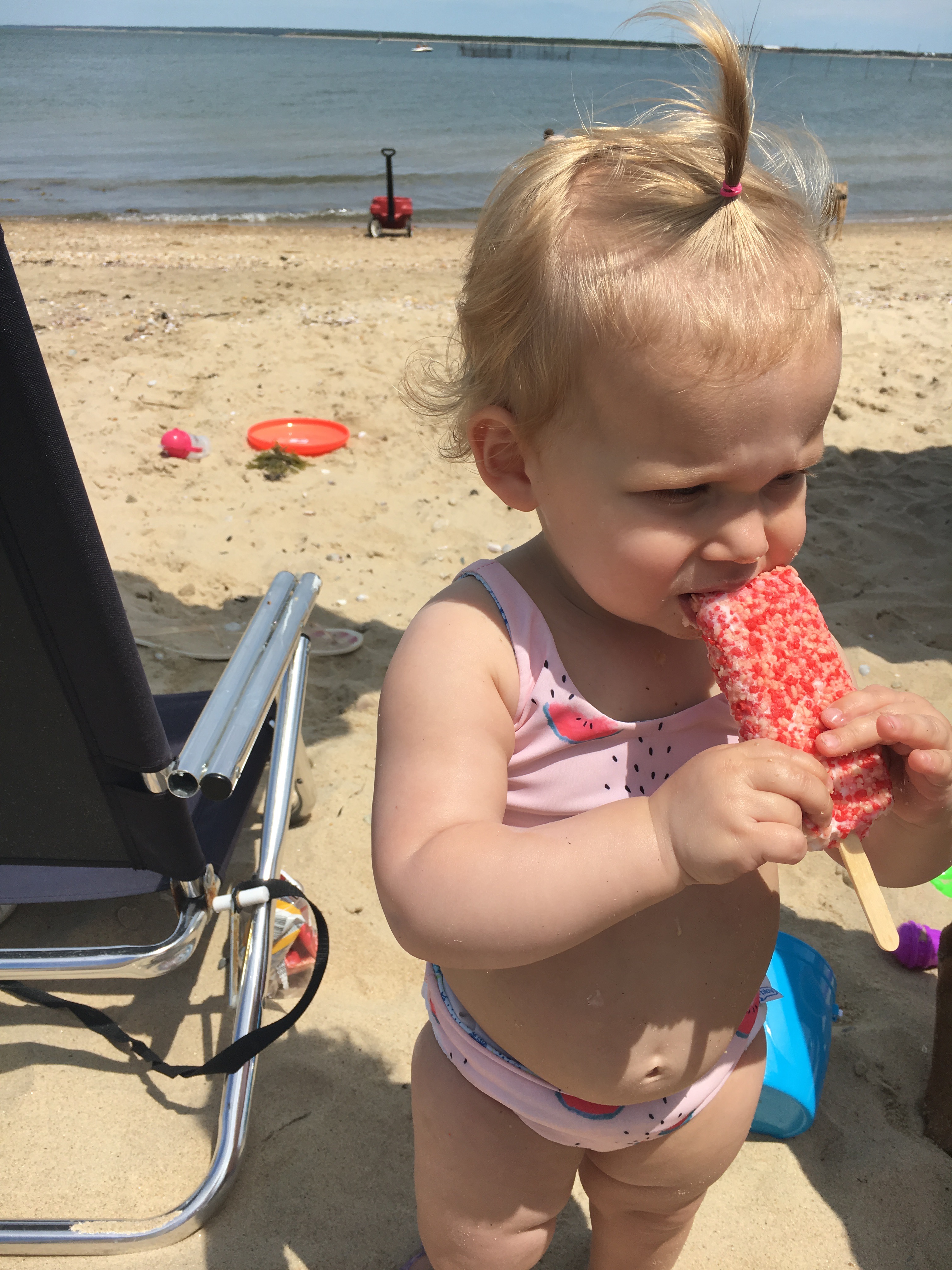 This girl and her chunky thighs and amazing tummy and watermelon bikini and strawberry shortcake popsicle – almost too much for me to handle 🙂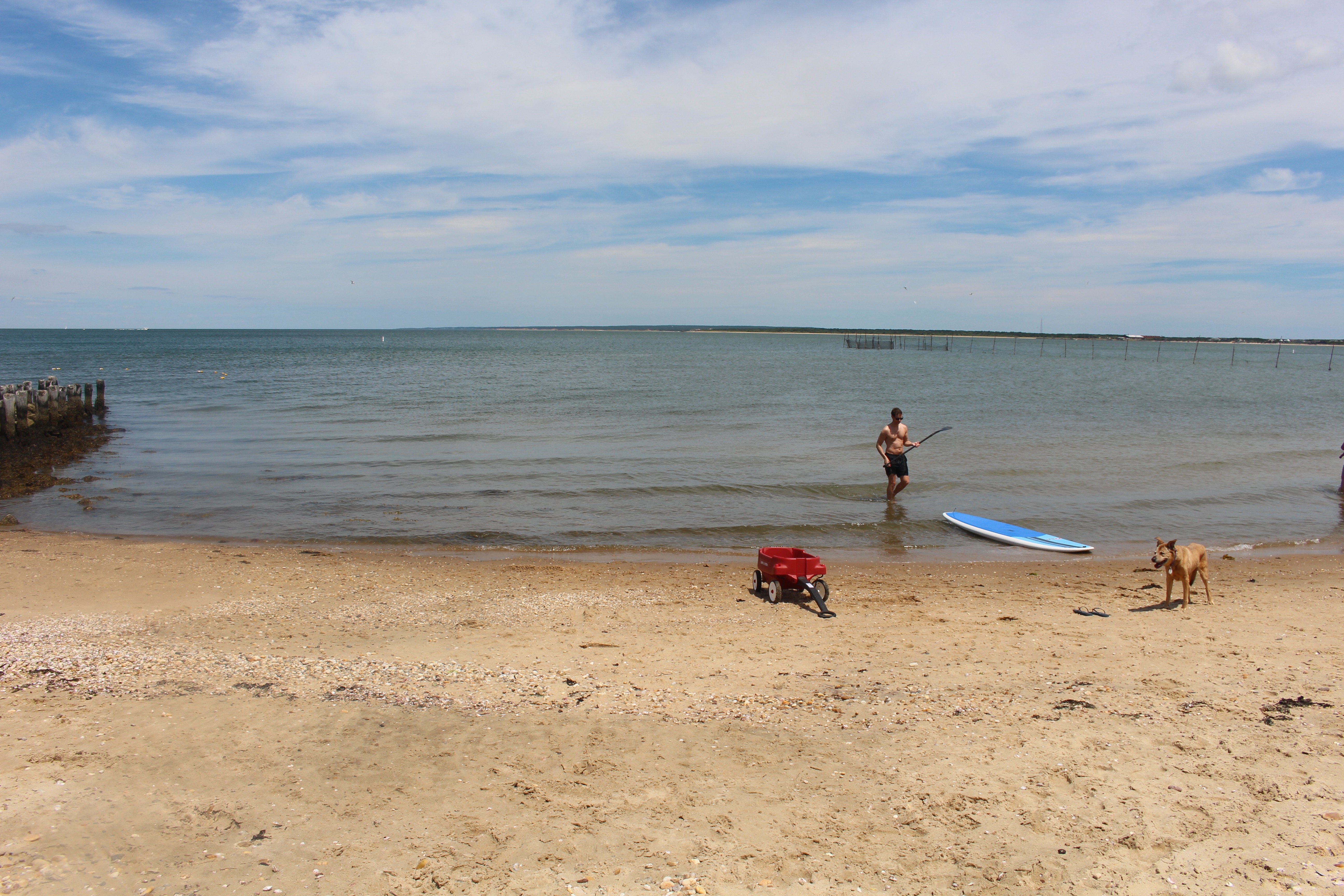 The bay was really calm, so we all took turns putting the babies between our legs on the paddle board and drifting around the water. They loved it! That handsome man above is Tom 😉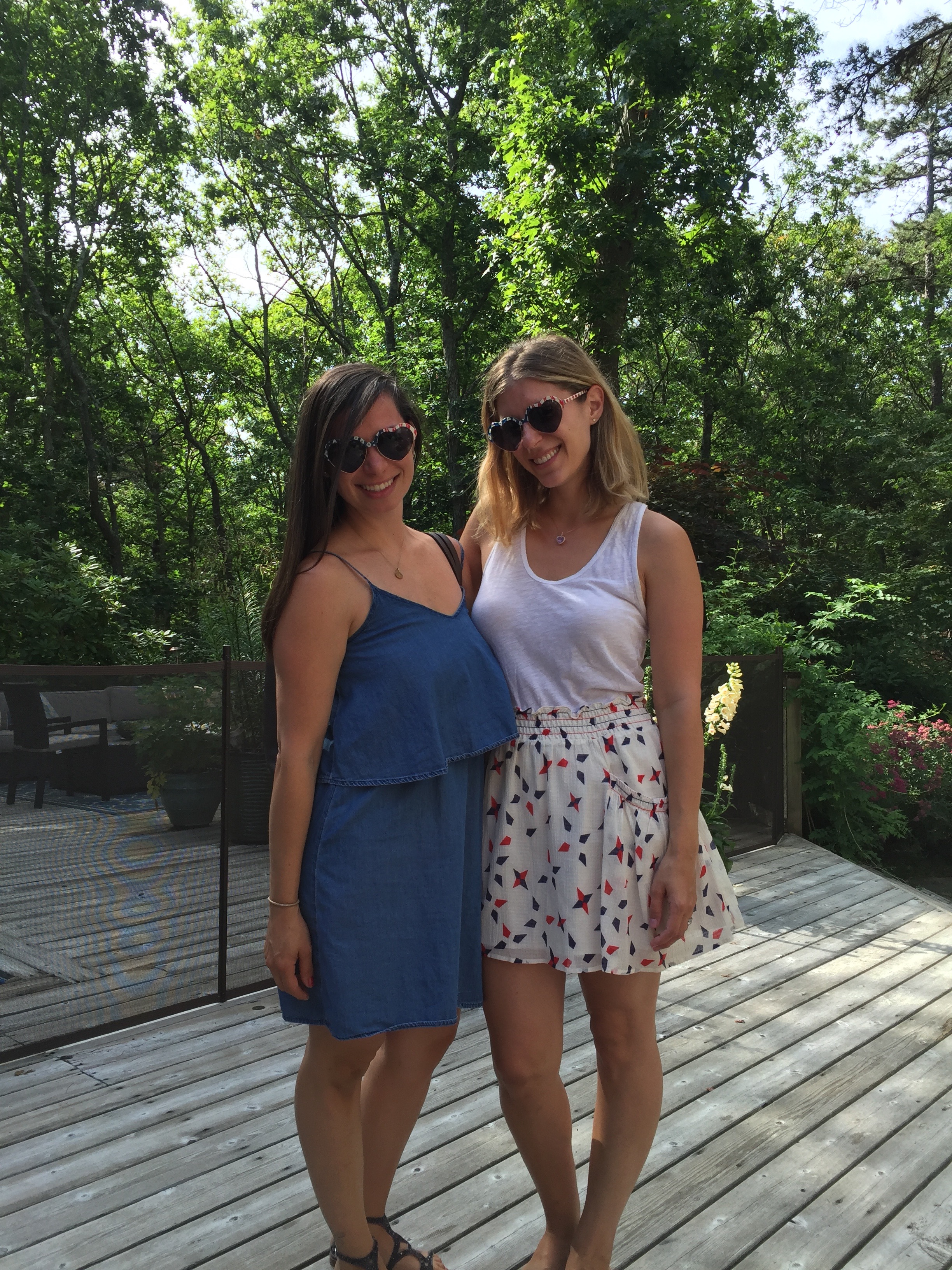 Not only did Dominique host us all weekend long, she also bought matching heart shaped, red white and blue sunglasses for us to wear on the fourth. She's truly the best.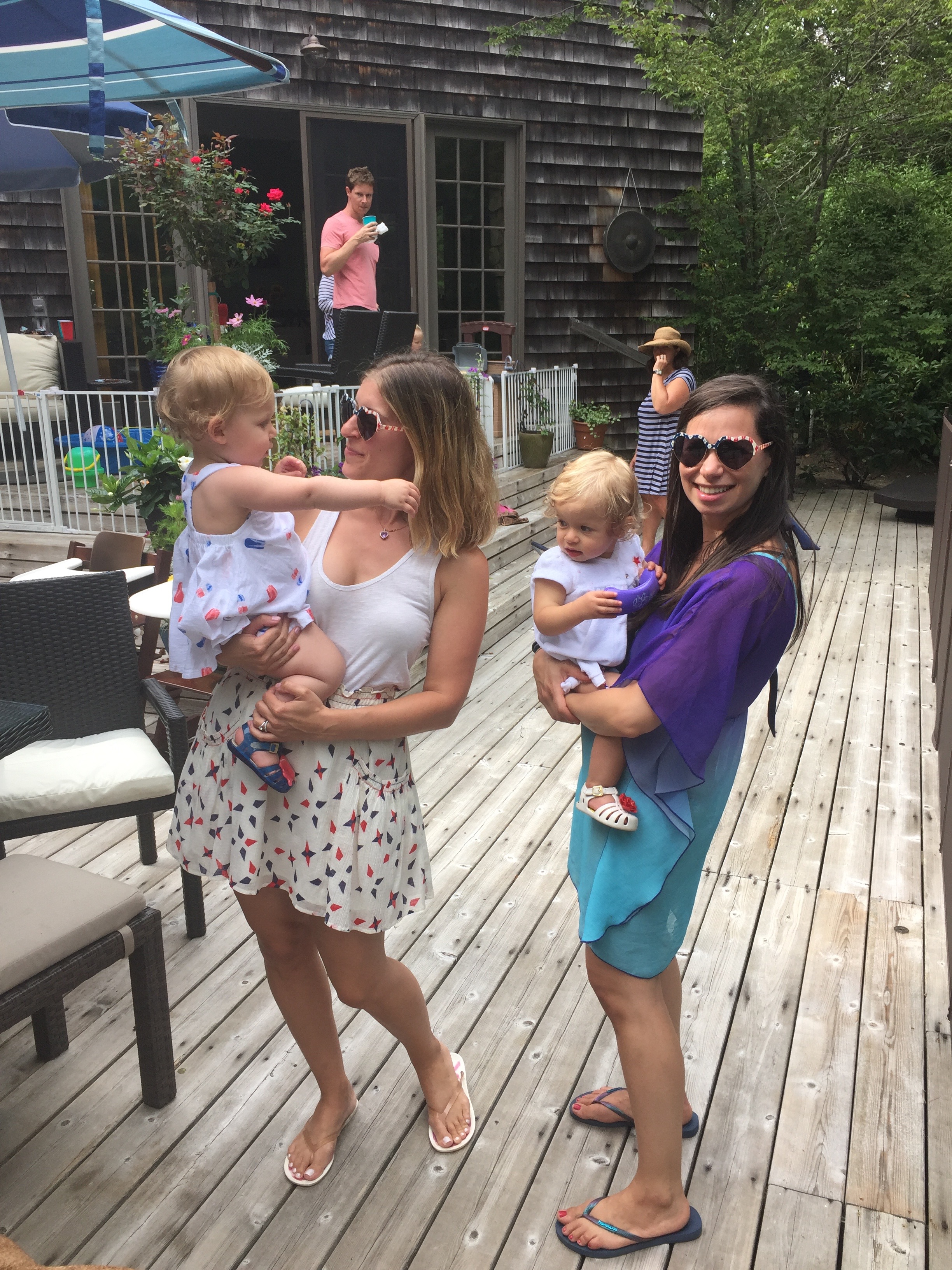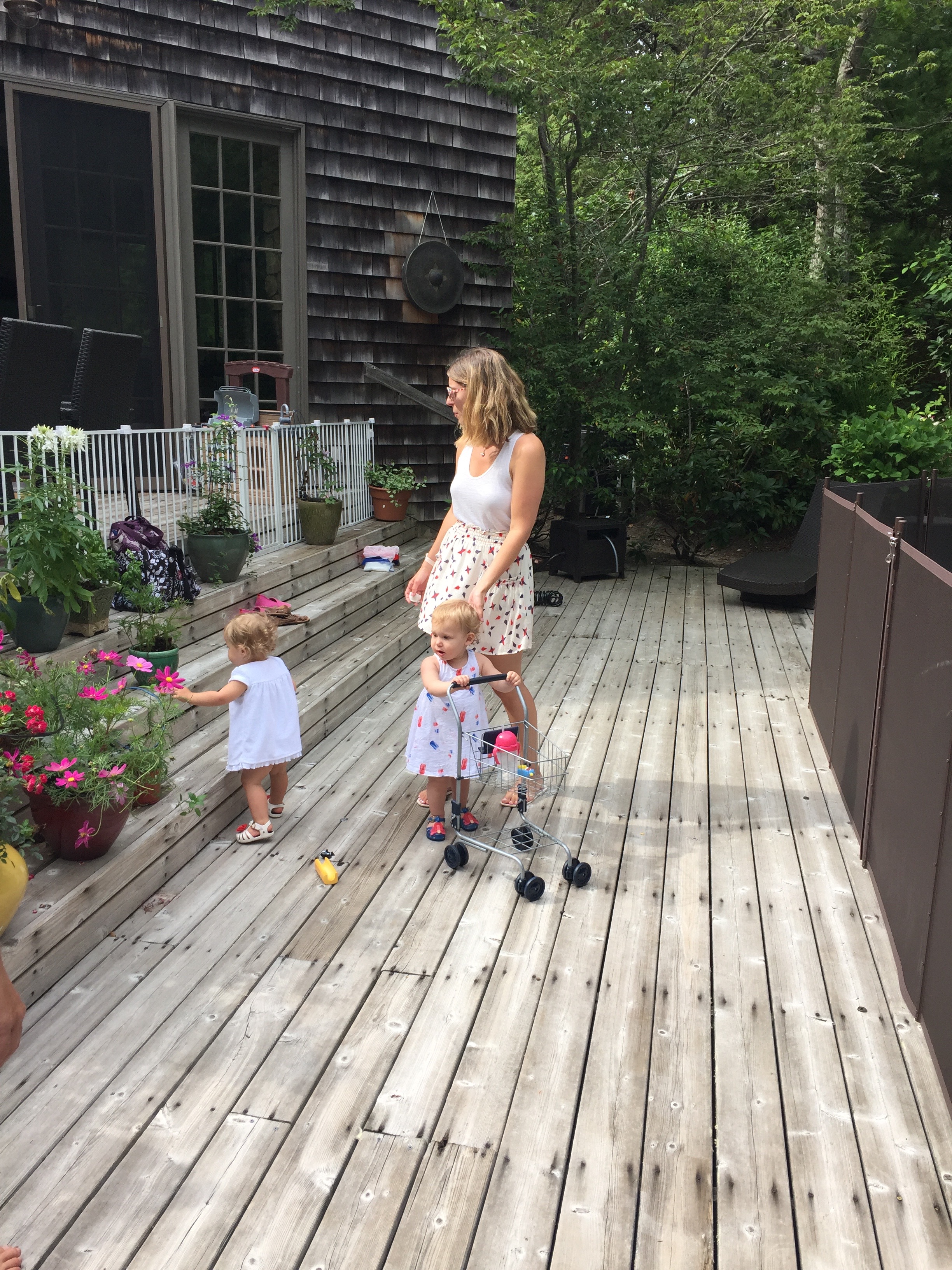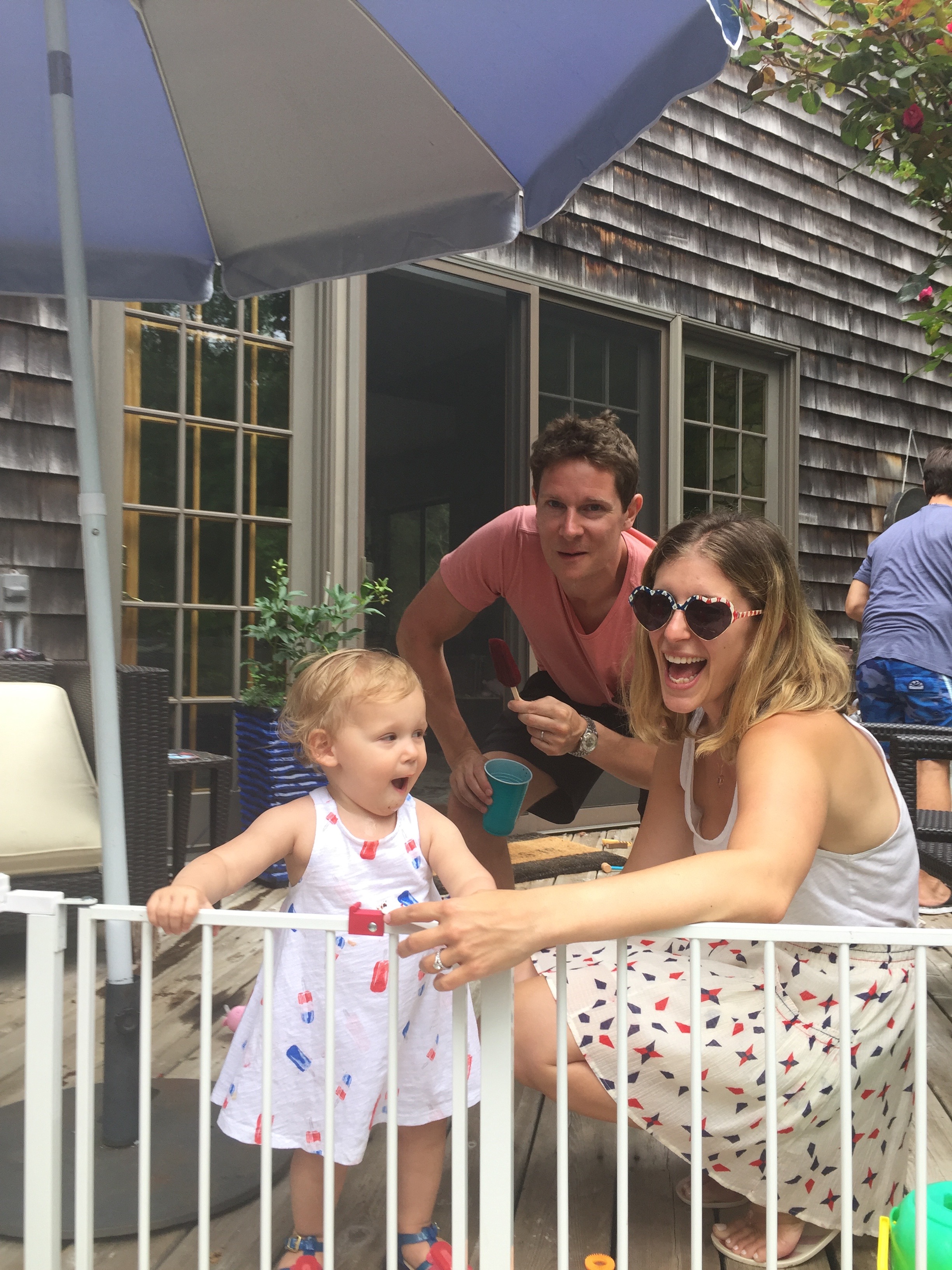 I want to bottle the face that Georgina is making in the picture above and save it forever and ever and ever.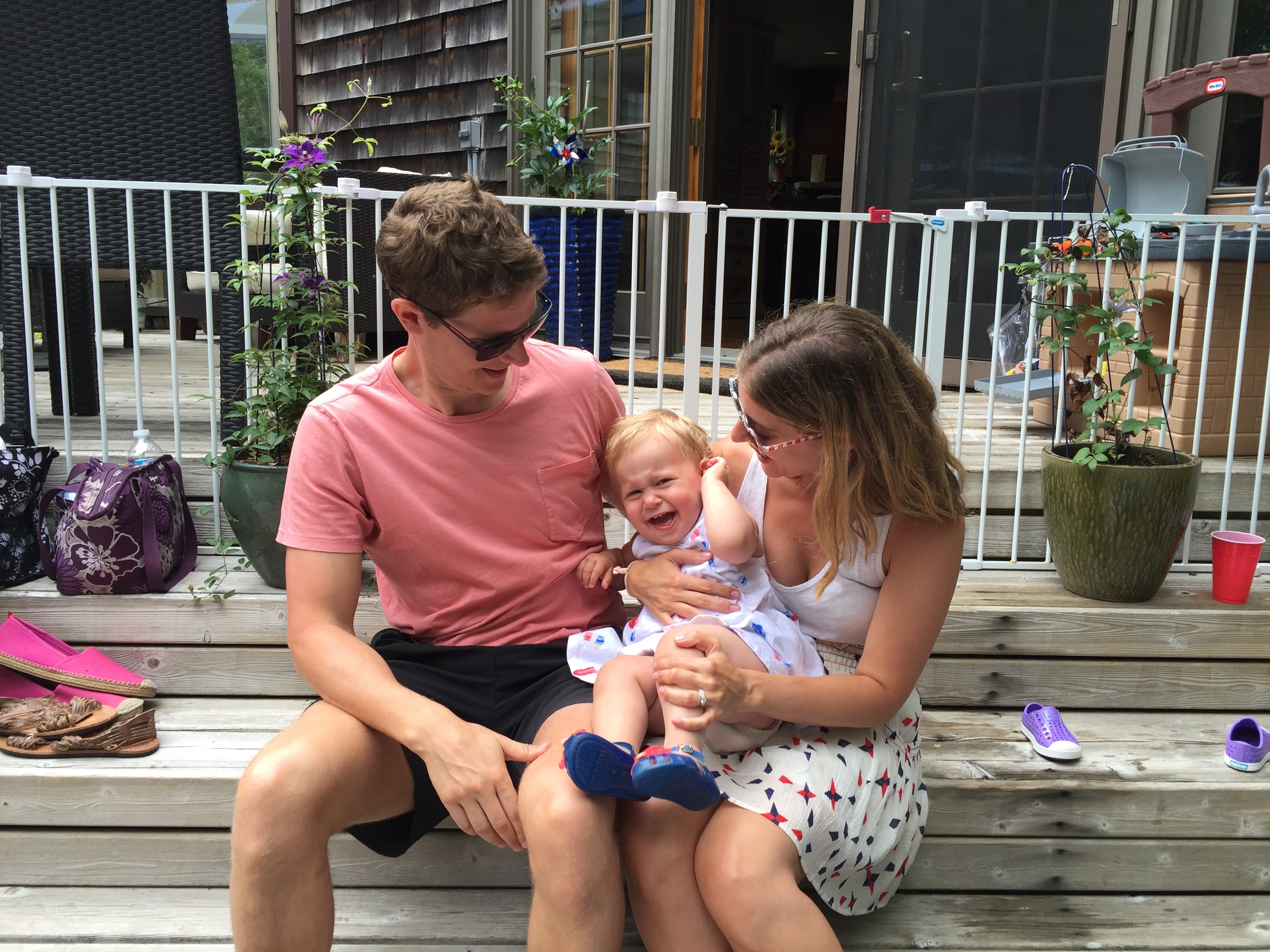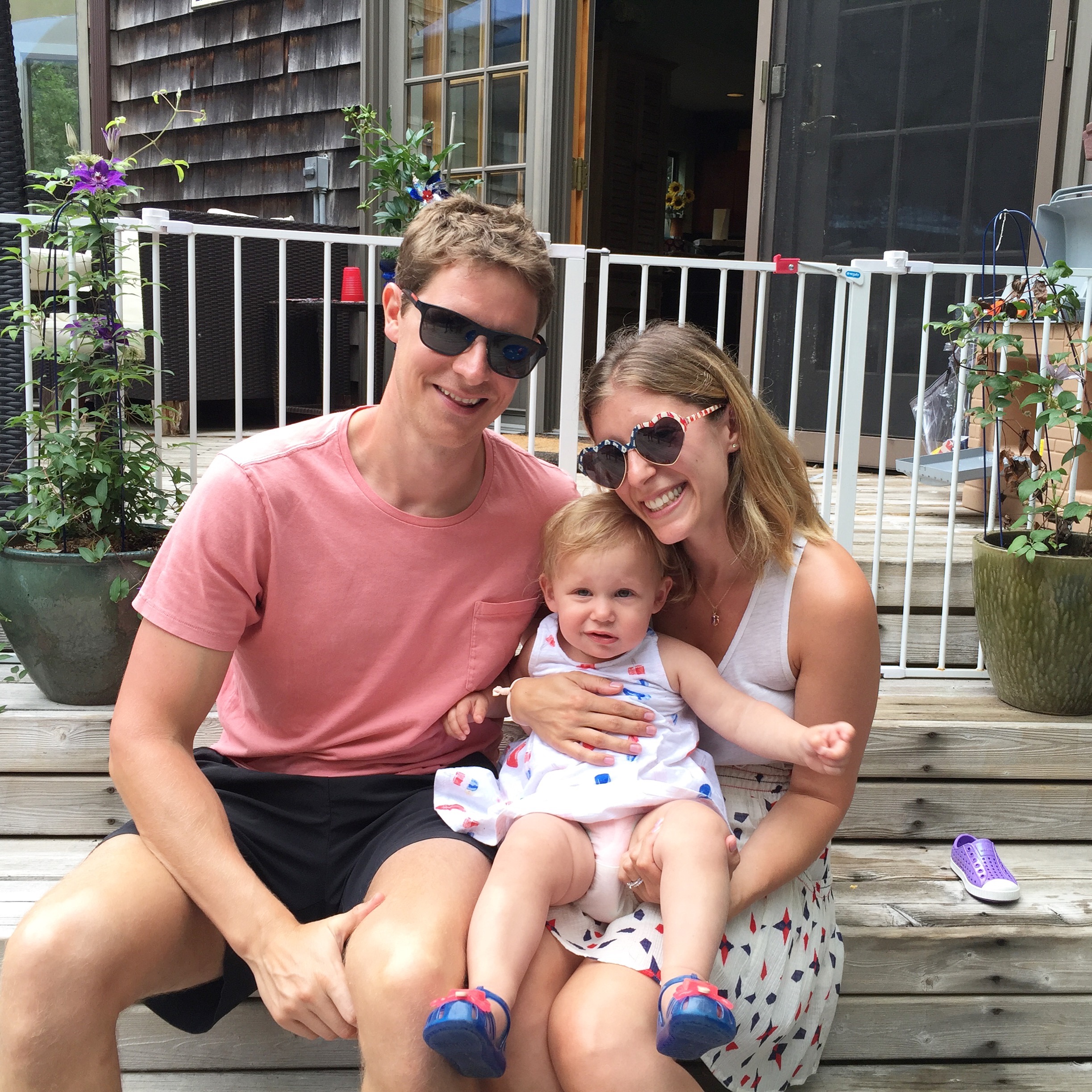 Sometimes your kid is super not into taking a family photo, but you make do with what you have.
A very passed out Georgina on the car ride back into the city. Thank you Long Island Expressway for not being clogged with traffic!!
P.S. What we did for the fourth last year.