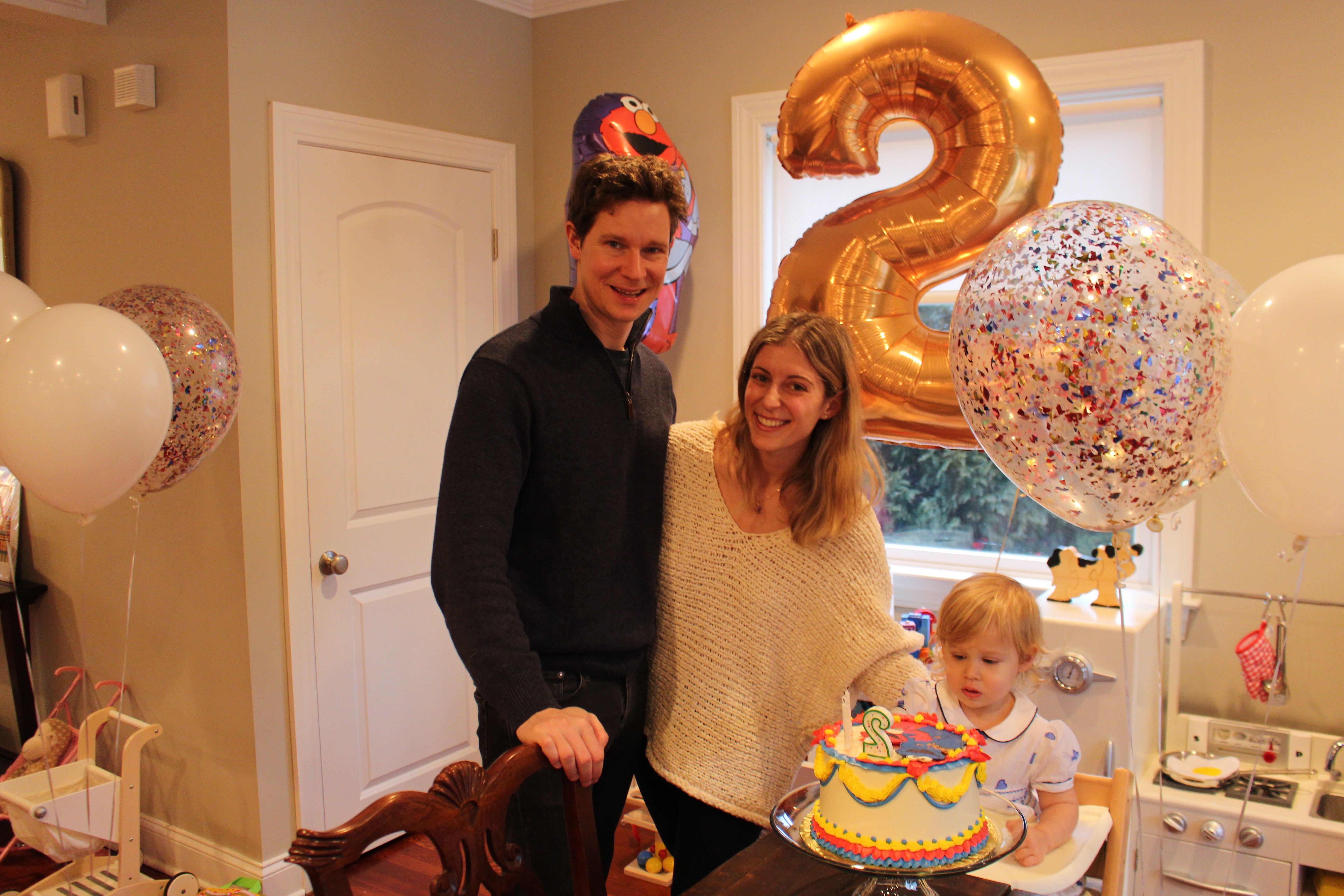 Last week, on February 7th, our sweet little girl turned two years old. We celebrated with a little family party, some munchkins and birthday cake, new toys and books, and a few bottles of prosecco for the grown ups. We sang happy birthday about 100 times, and Georgie smiled with pure delight when Alexa sang it to her (she kept saying 'again, Alexa' :)) Georgie was in the best mood all day – so happy and excited – which makes me think she has inherited my total and sincere love for birthdays too. Here are a few pictures from the day: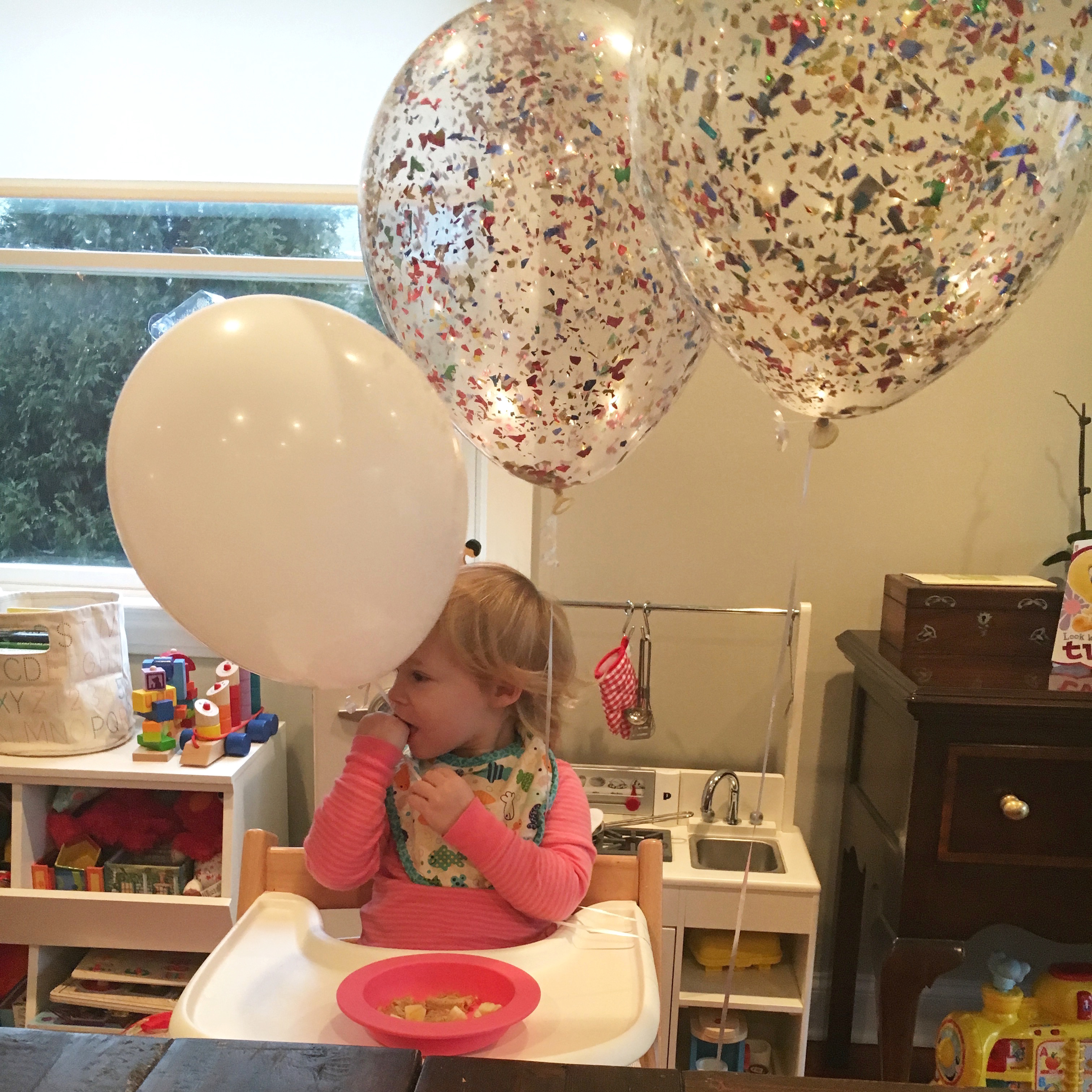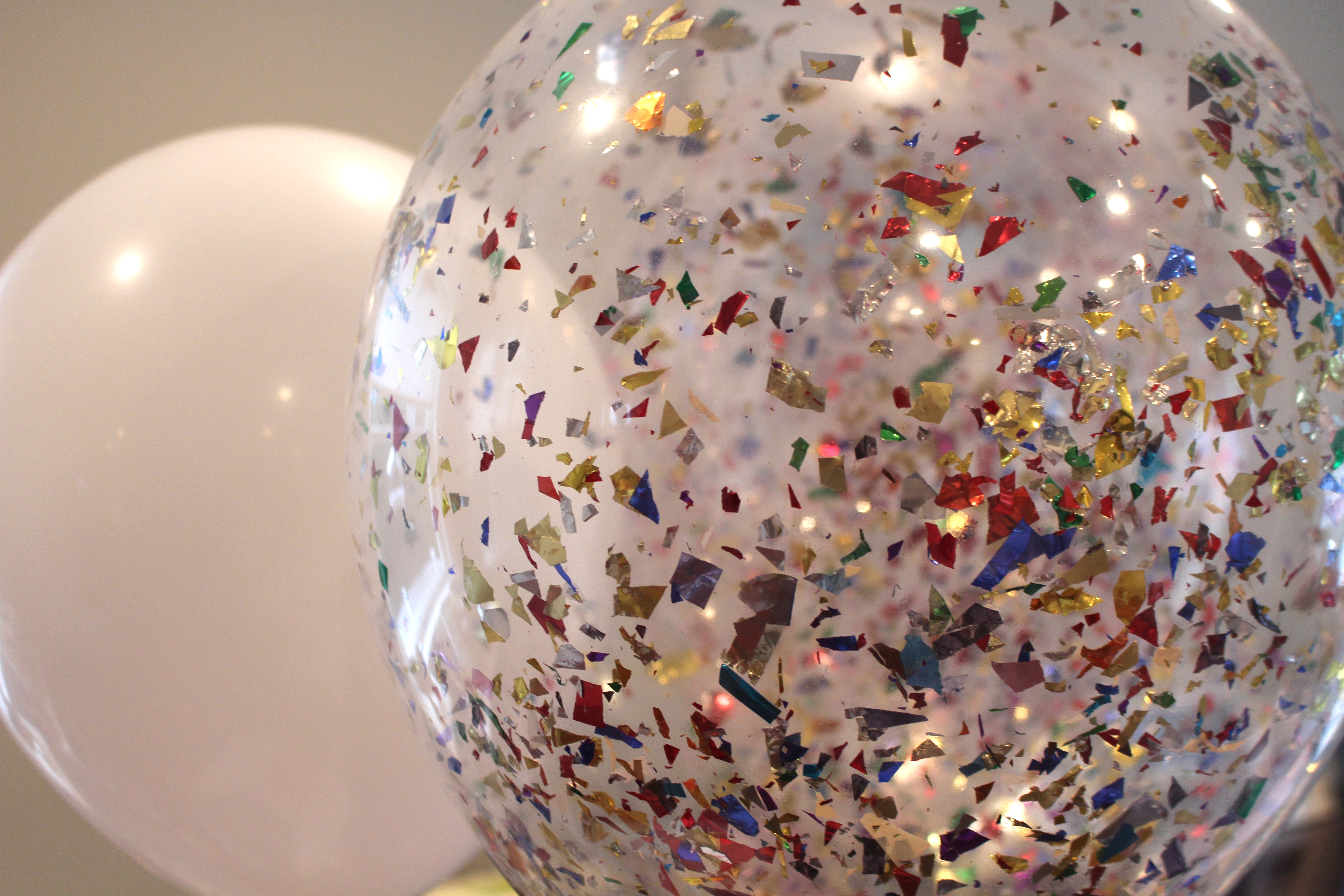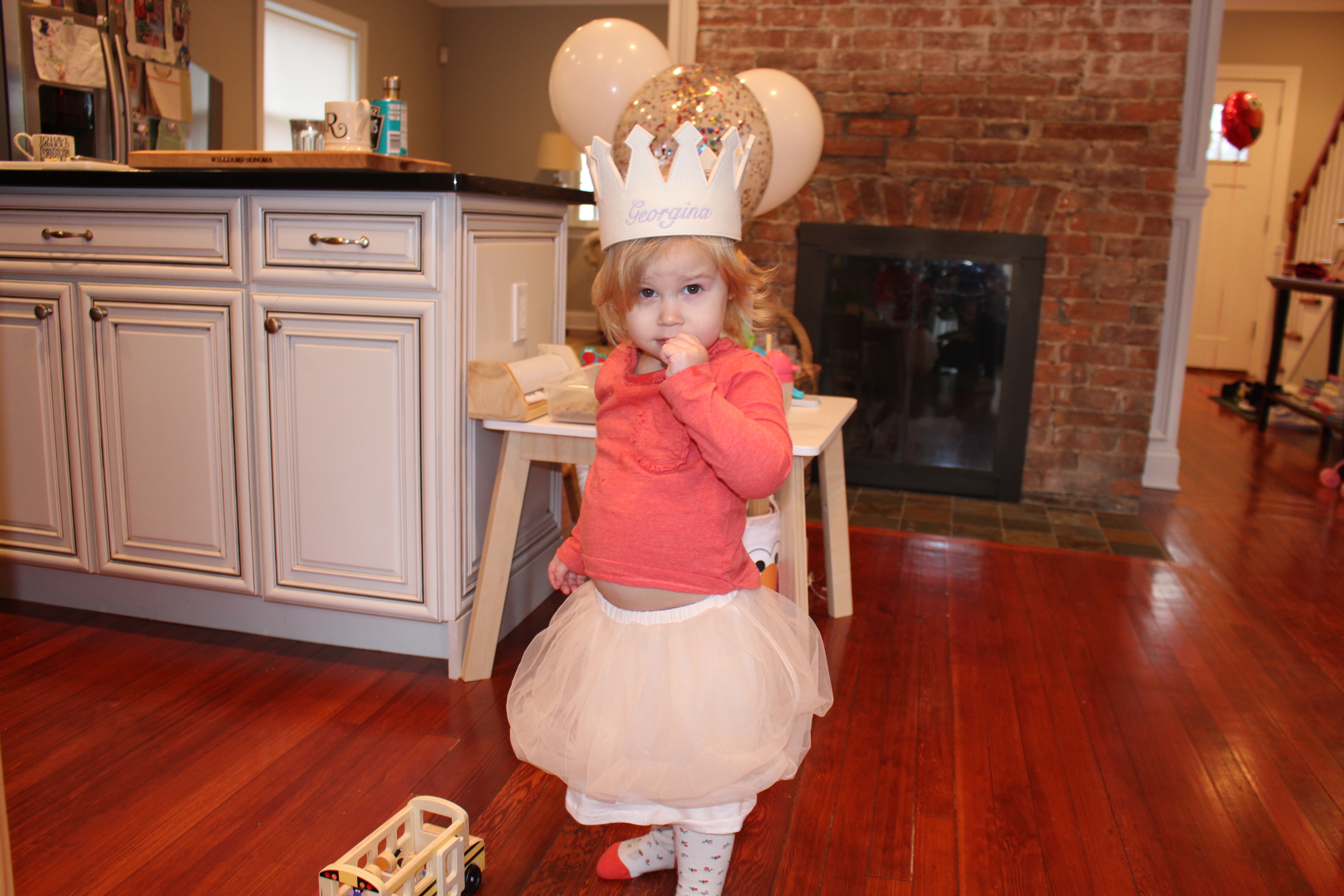 This birthday crown is the best. Last year Georgie wore it all day long on her birthday, but this year it only got worn for about 15 seconds.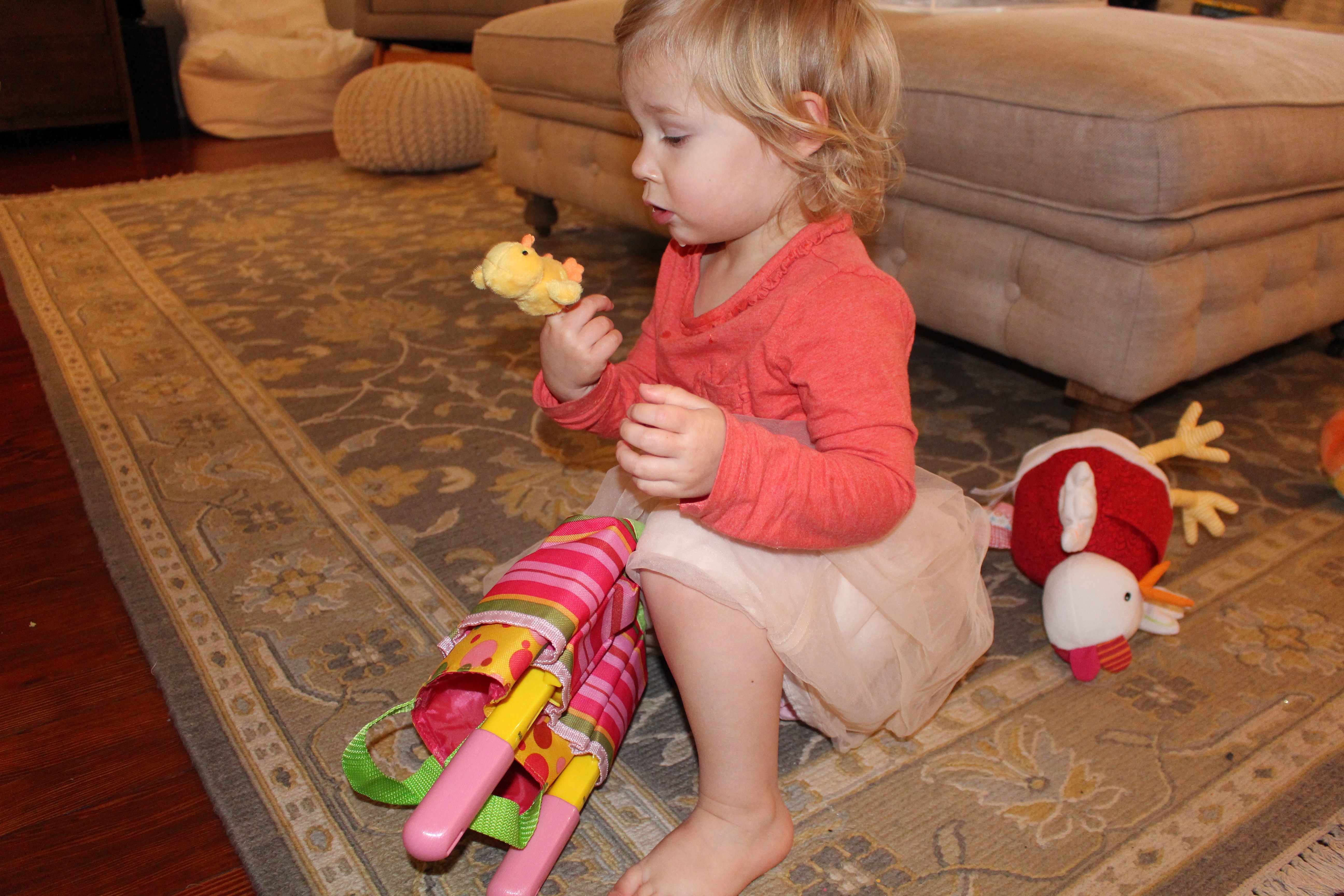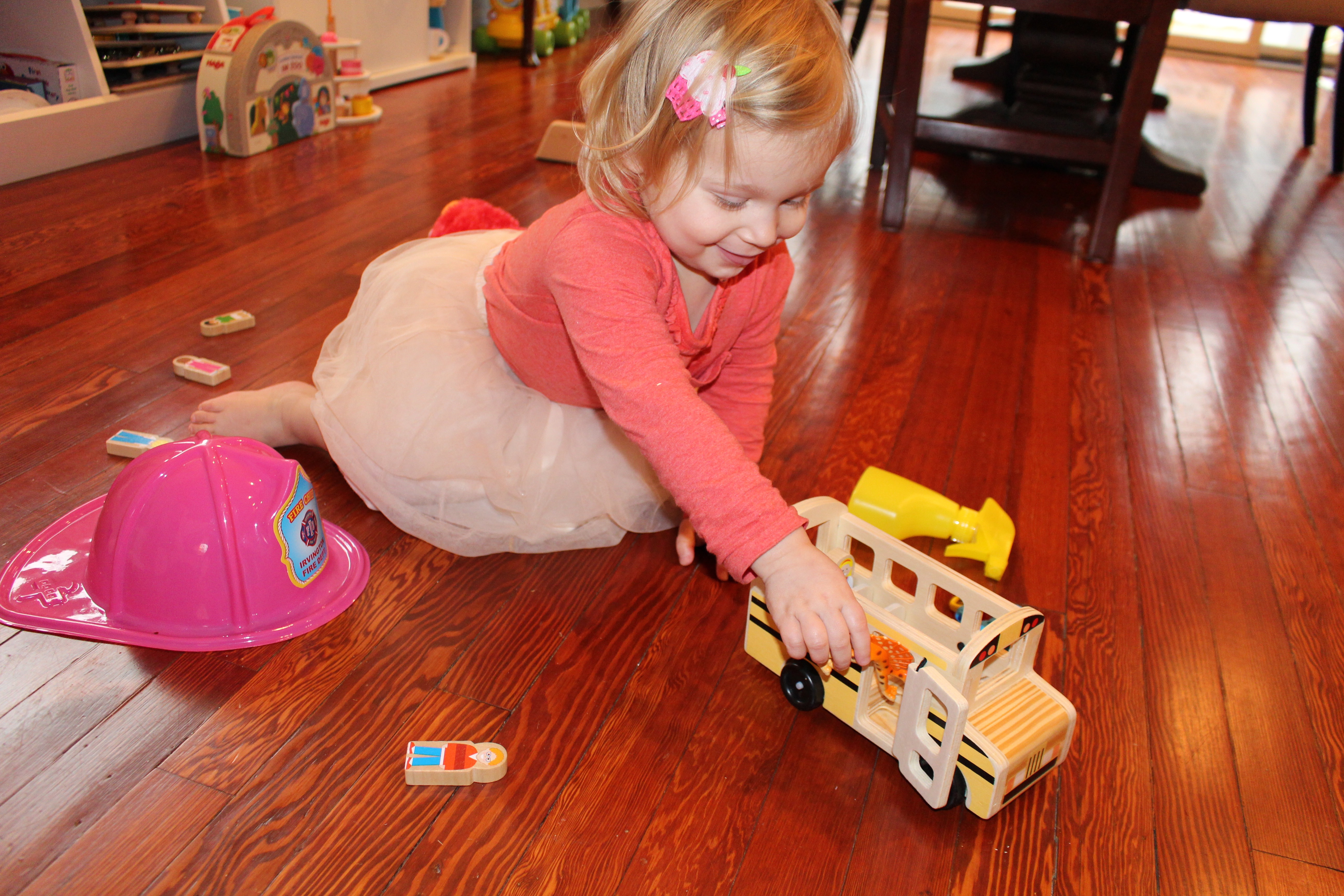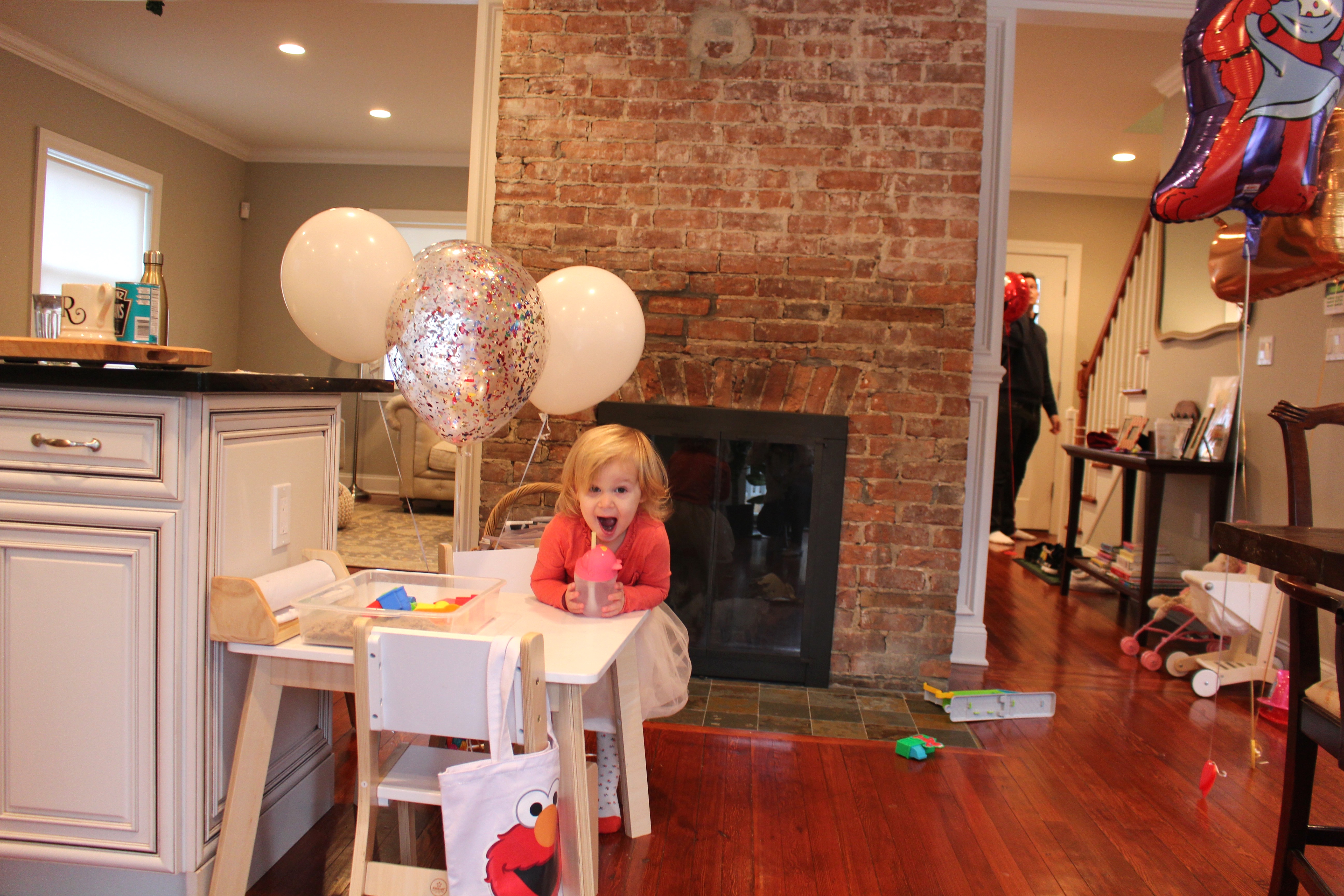 We spent the morning at one of Georgie's classes, where everyone sang happy birthday and ate munchkins and played. Georgie wore a 'ballet skirt' and as soon as we got home we opened a few presents. If you need photographic proof of Georgie having the happiest birthday ever, please see the picture above!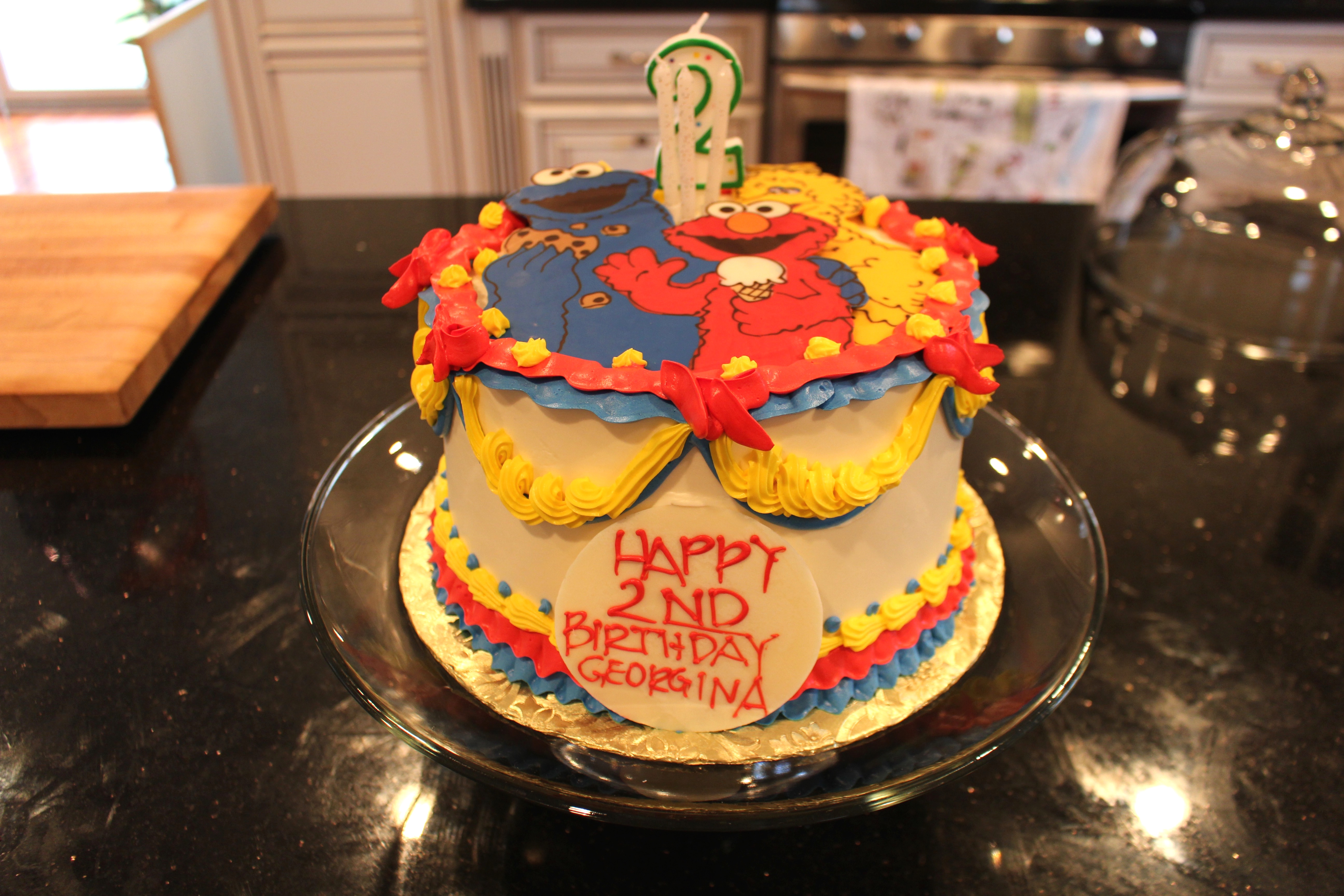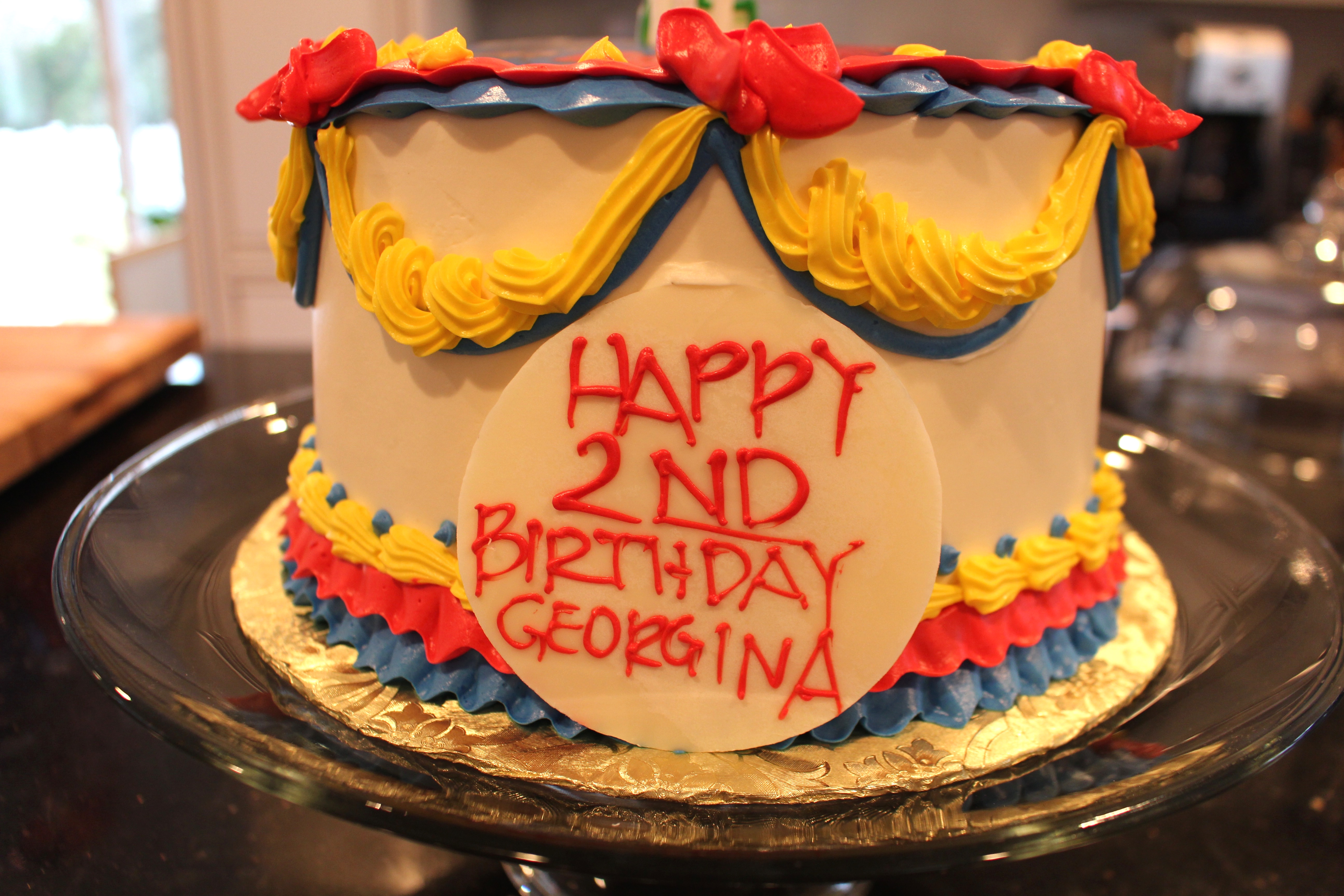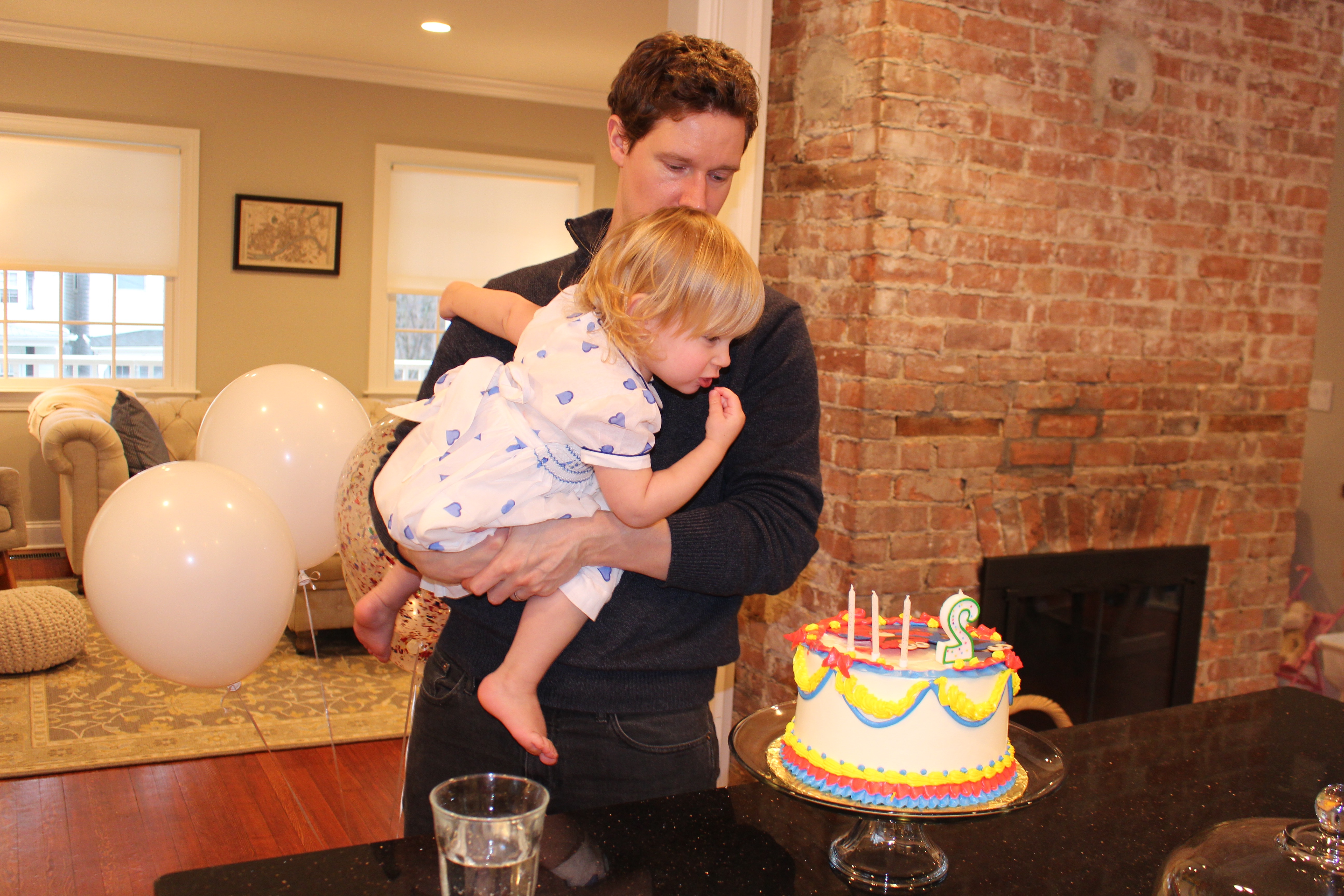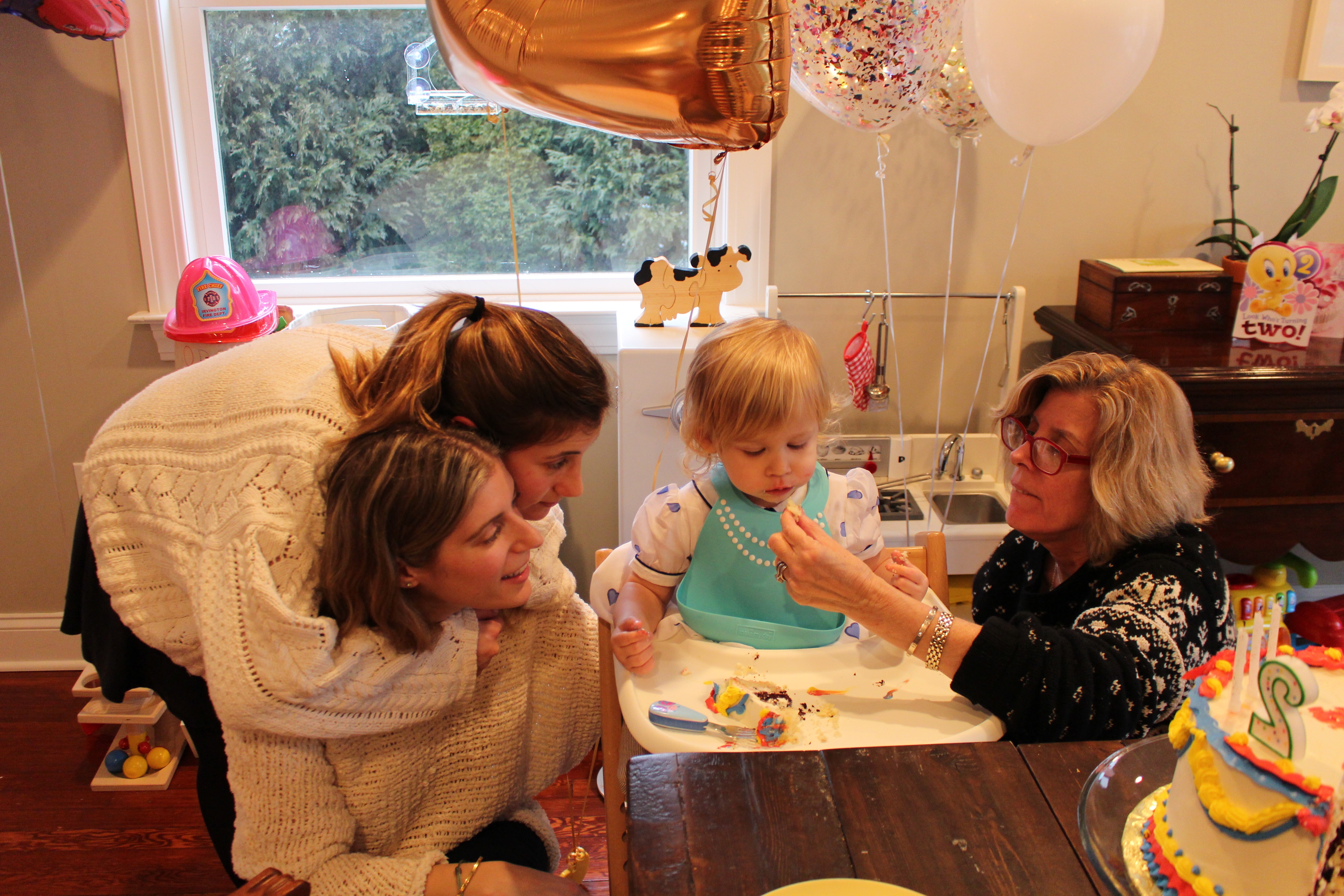 Once Georgie was up from her afternoon nap, we lit the candles on her birthday cake, sang happy birthday (again :)) and dug in.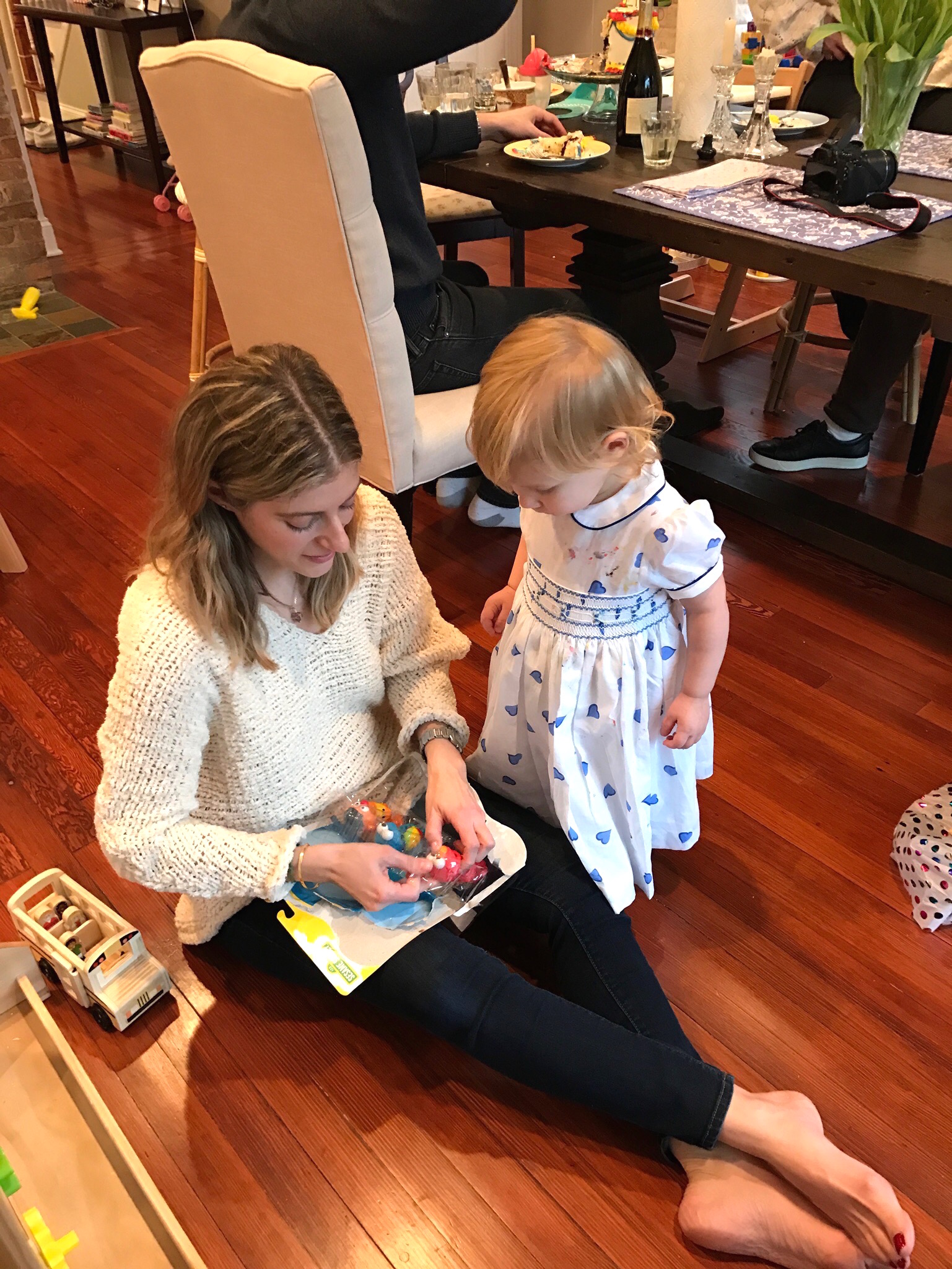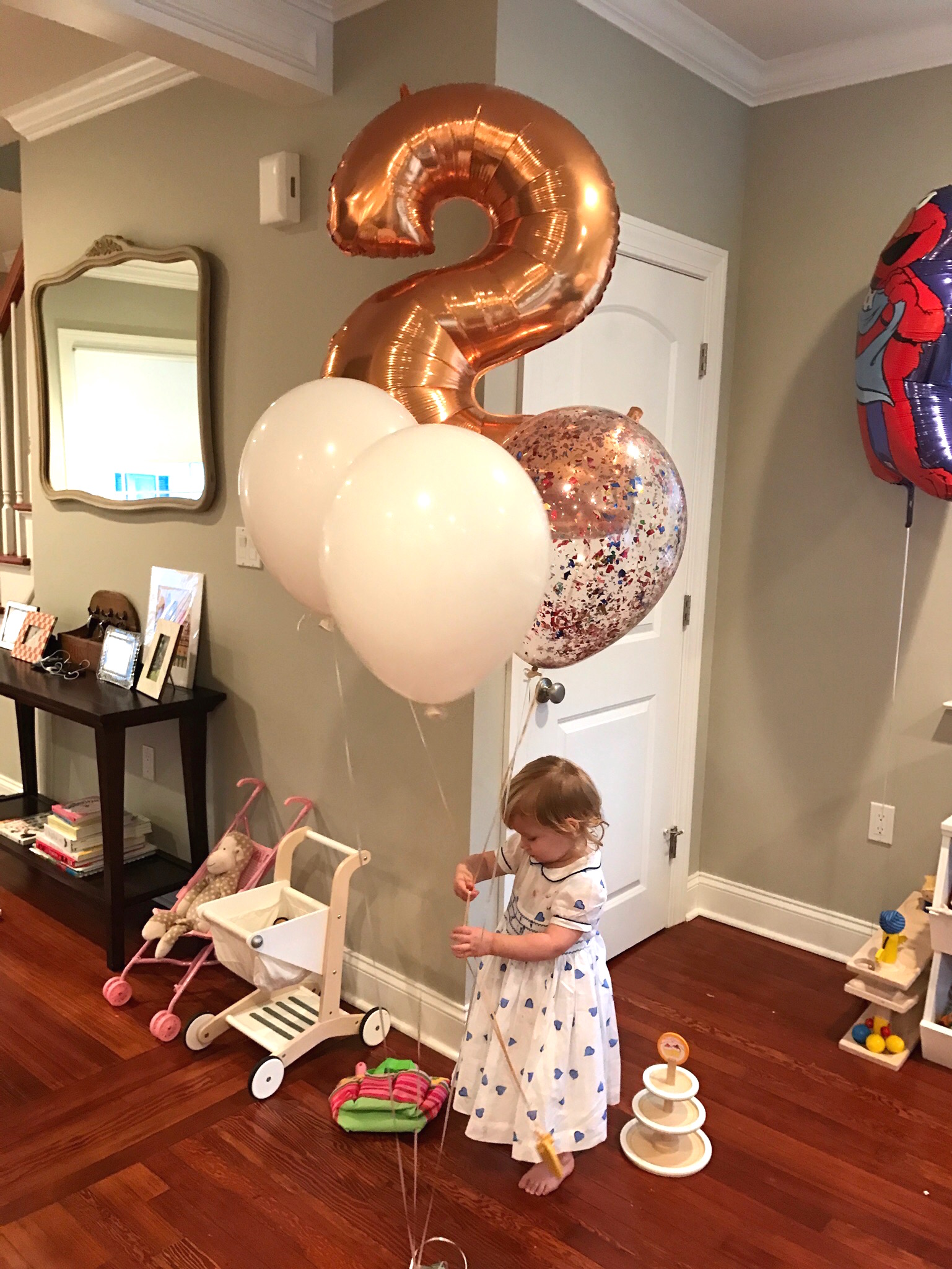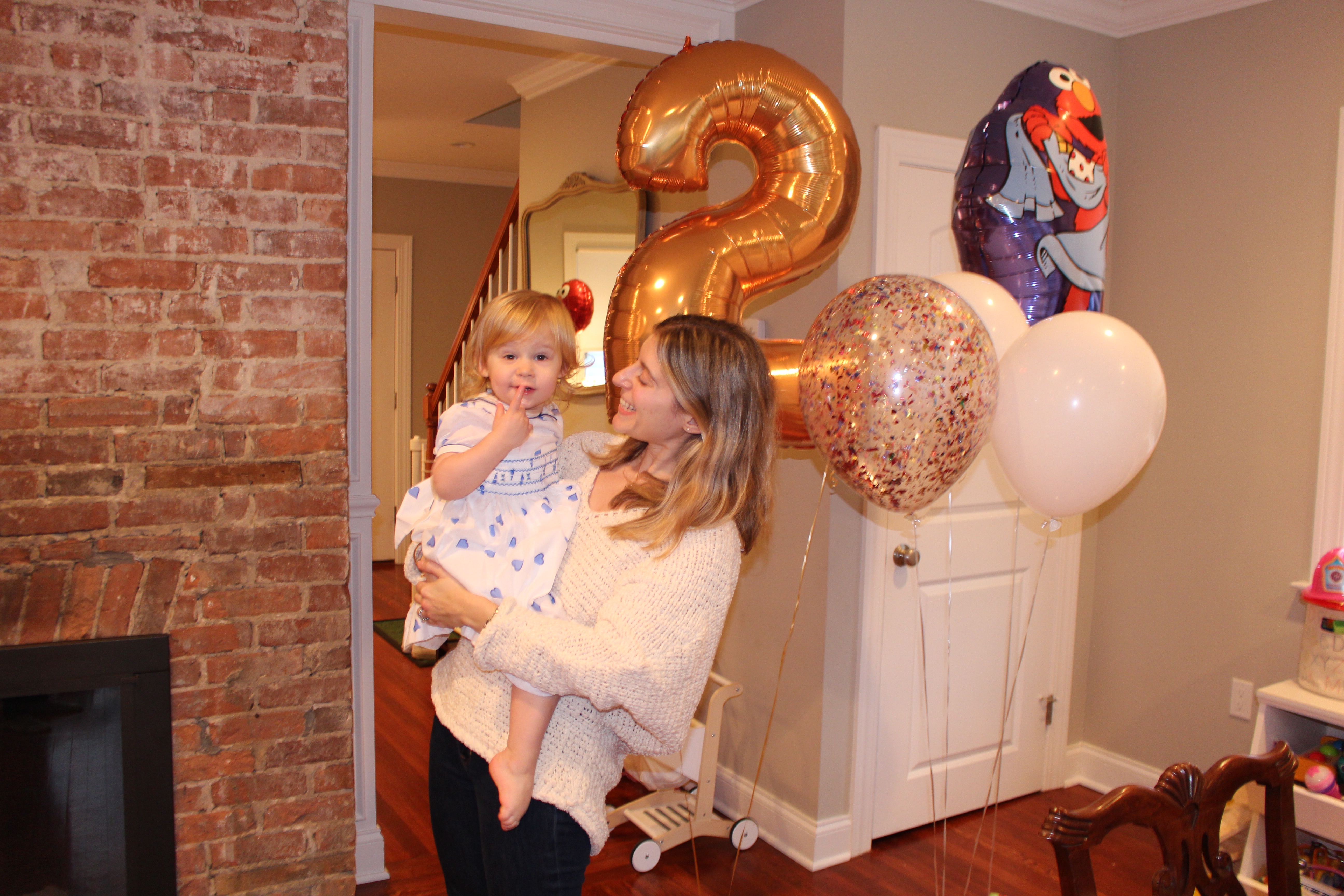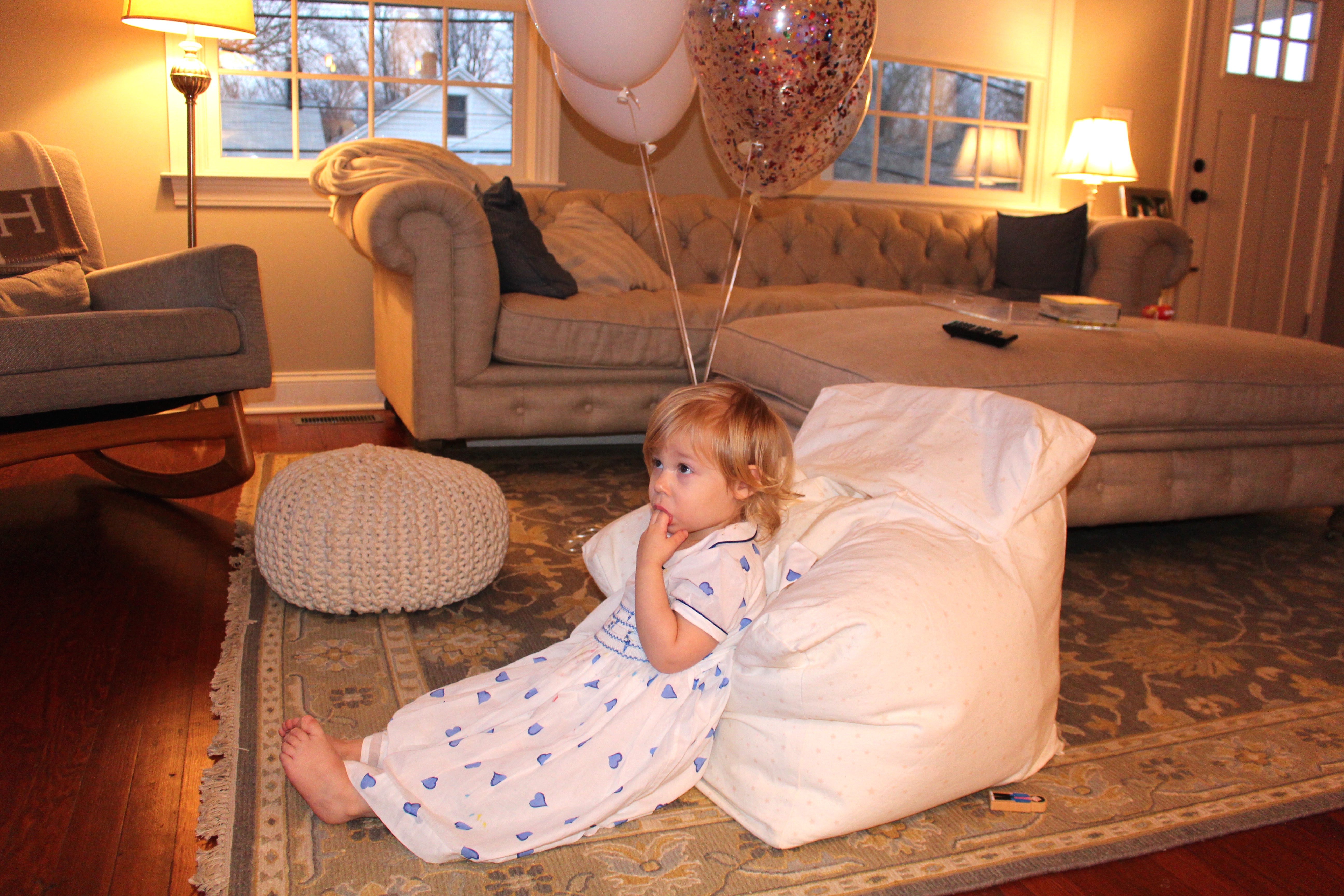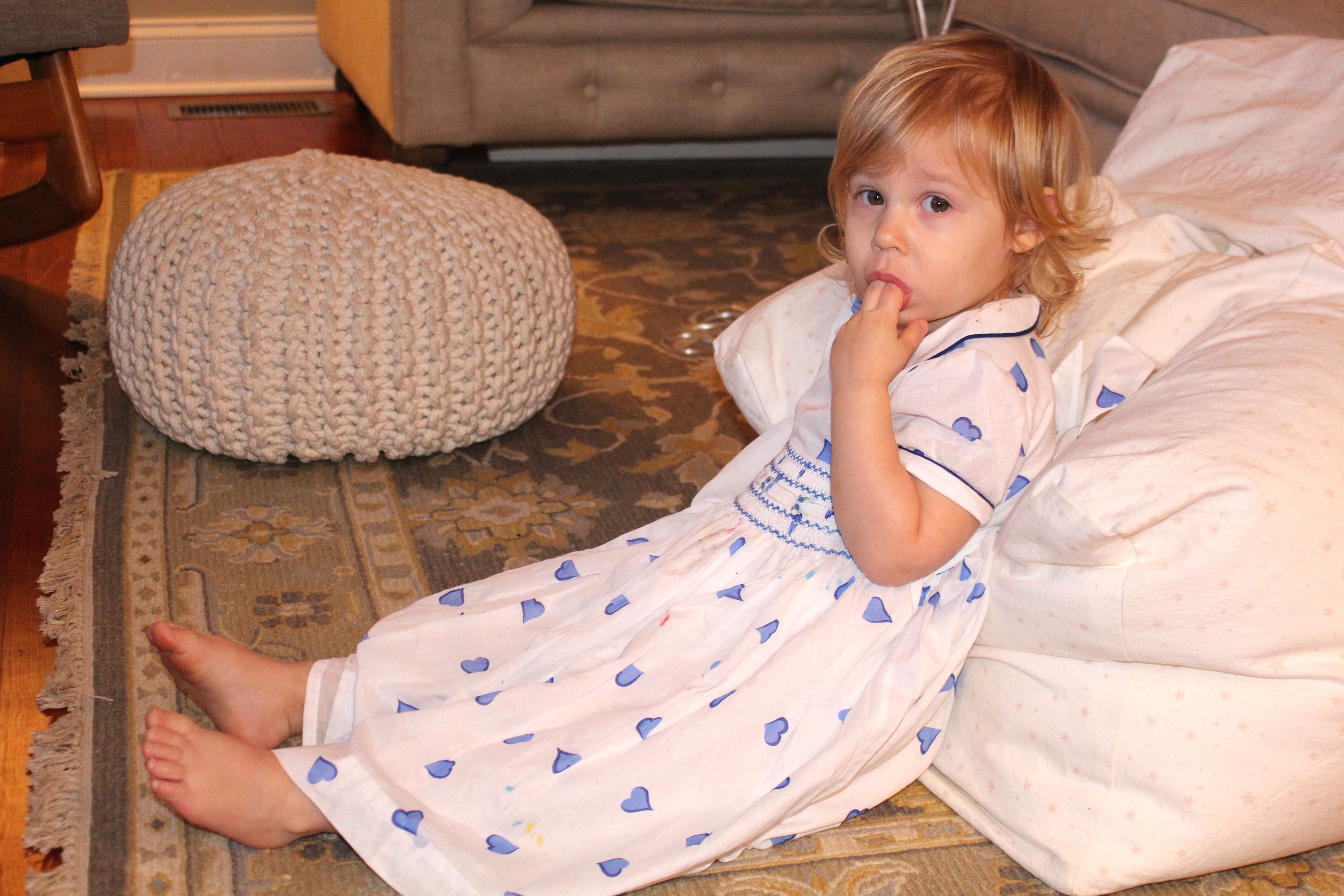 Ending the day watching her beloved Bubble Guppies.
What a fun birthday celebrating such a sweet, goofy and delightful little girl. I wonder if she knows how much joy she brings to so many people. Some days I look at her and still can't believe she's mine. We are the luckiest!
P.S. Georgie turns one.