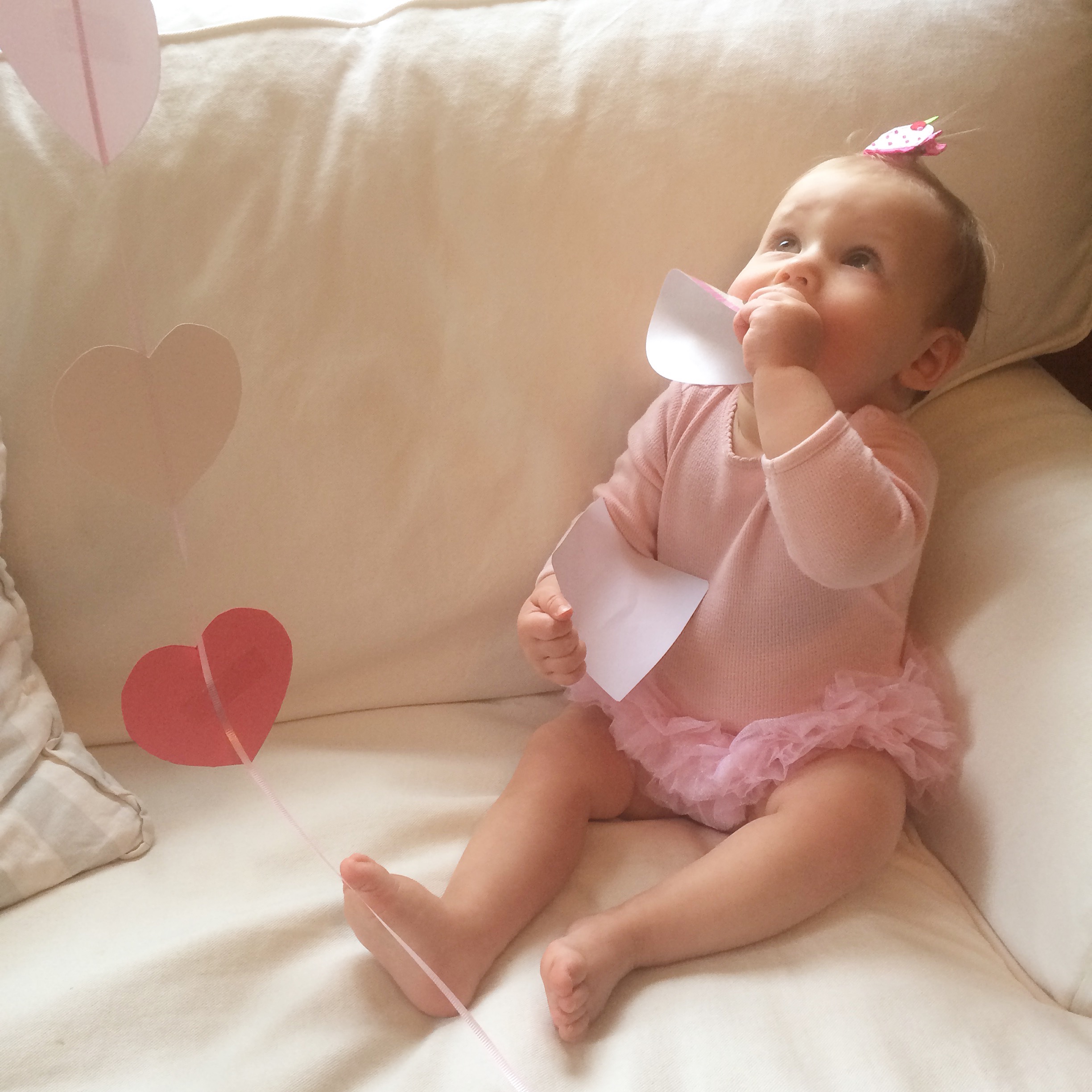 On February 7th, Georgina turned one year old. 12 months!!! I love watching her grow and change and haven't really had that 'please freeze time and stay this age forever' feeling, because I think each month is more exciting than the last and isn't half the fun getting to experience your little one do new things and become their own tiny person?? Anyway, when everyone was singing happy birthday to Georgie at our apartment on Sunday (more to come on her party soon!) I was overcome with emotion. In the best way possible, but wow – it's incredible to think that Tom and I kept a tiny human safe and happy for the past year, and that she's actually really, truly ours. (I wonder when that fact will sink in for me.)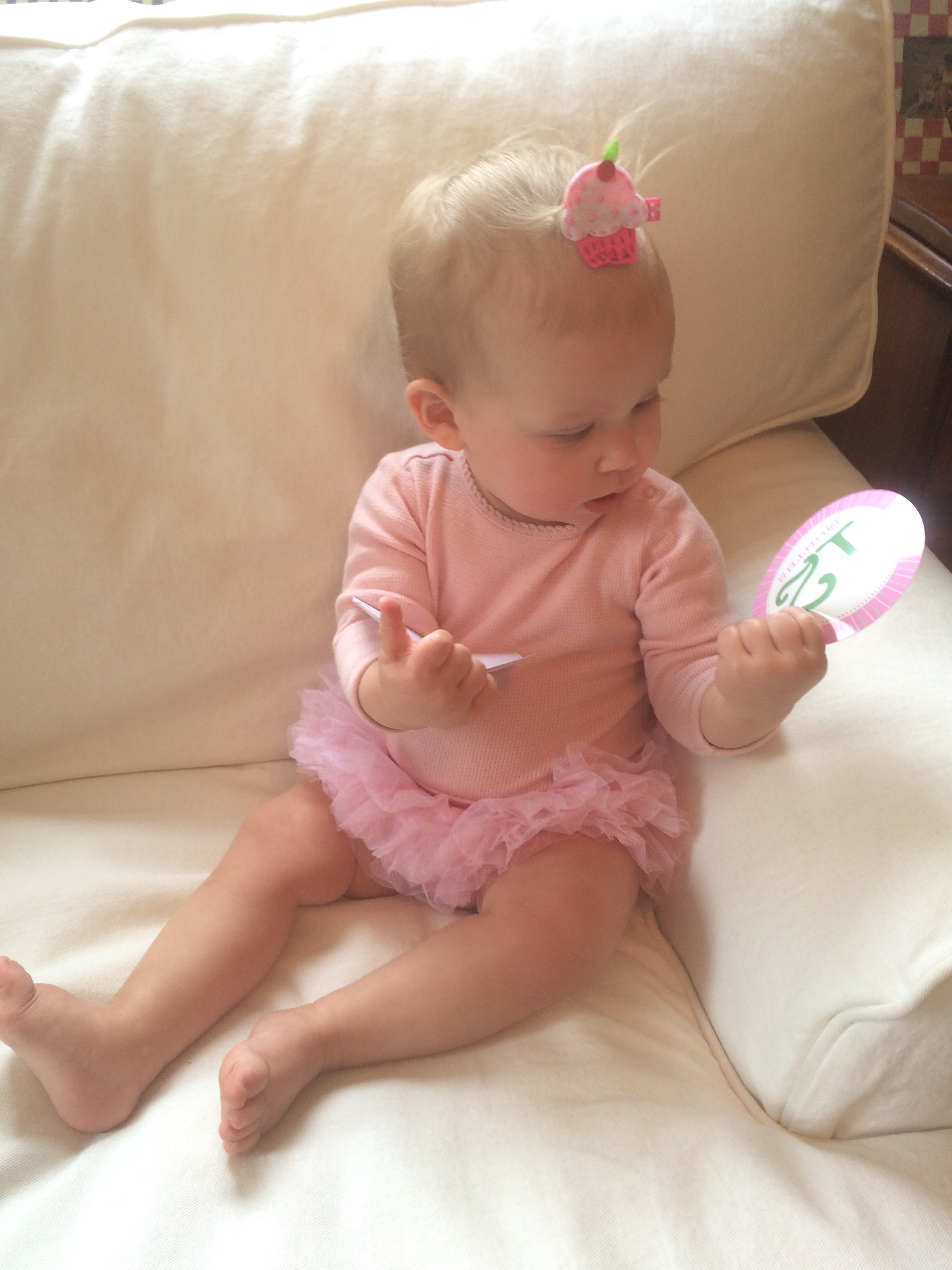 I know everyone feels this way about their baby, but I could gush about Georgie all day long. She is such a sweet, adventurous, goofy little honey. She says mama, dada and doggy, and loves just about every food we have ever given her (some of her favorites are cheddar cheese, croissants, mango, greek yogurt, cod, bread with peanut butter, and broccoli). She feeds herself and loves drinking out of her straw cup and chatting away in her special little baby language. She sleeps like a dream and still hates loud, sudden noises. (When she was tiny, she would burst into tears when anyone sneezed, and now she bursts into tears whenever one of her friends cries – sympathy tears :))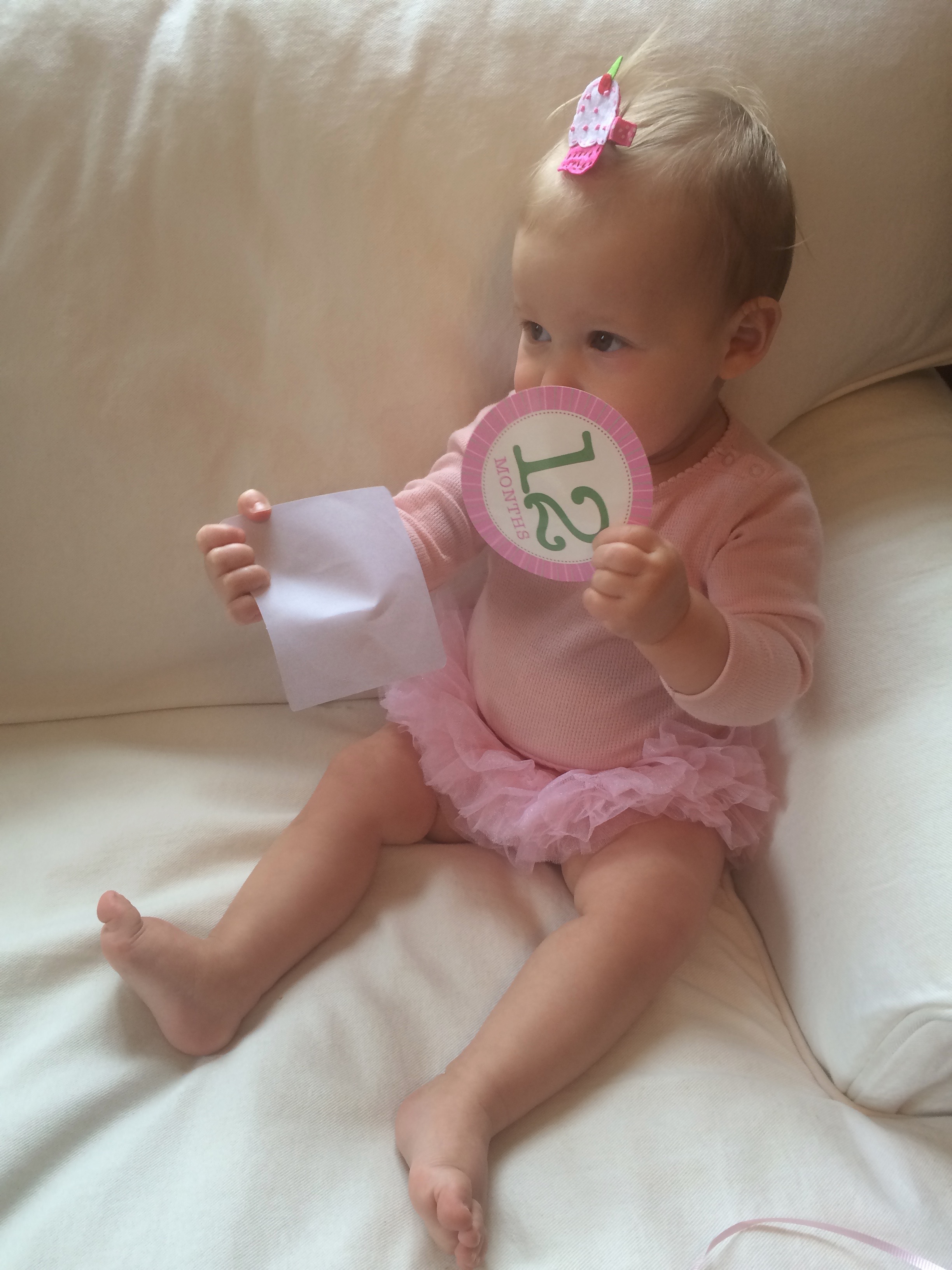 Georgie loves meeting new people, and still smiles and waves when someone comes into the elevator. She adores our doormen and hanging out in the lobby, watching people come in and out. She started taking a few tiny steps about a week ago, and on her birthday she took about six steps, then yesterday she walked across our living room!! It's incredible watching her walk!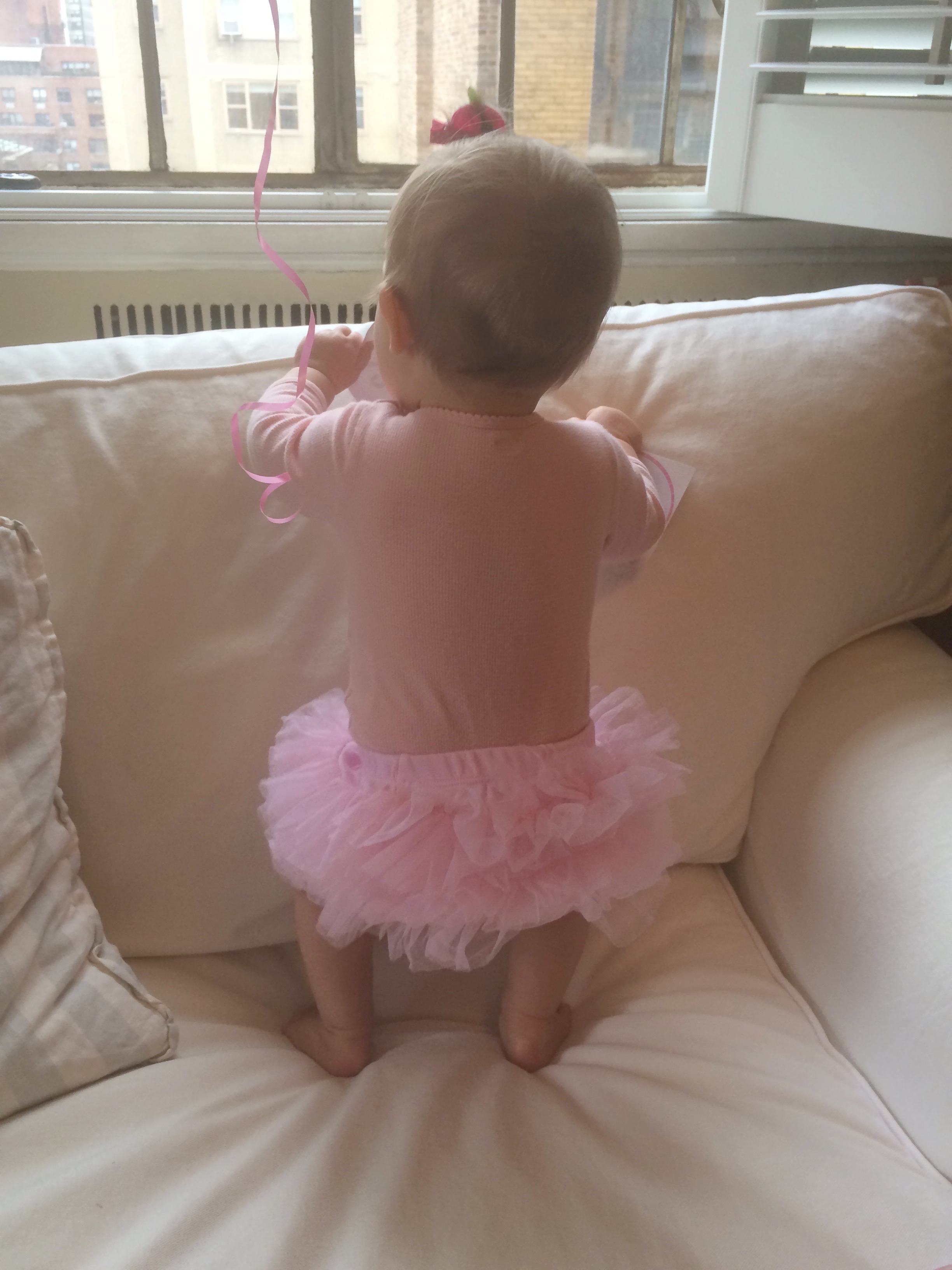 Georgie's favorite books are Maisy's Plane, What a Busy Baby (gifted from our family in England), New York Baby and Goodnight Moon. She has just learned to point and now points at just about everything, usually while saying 'da' which I have interpreted as 'what's that?' She loves her music class and playing at Appleseeds and watching the clothes go round and round in the dryer.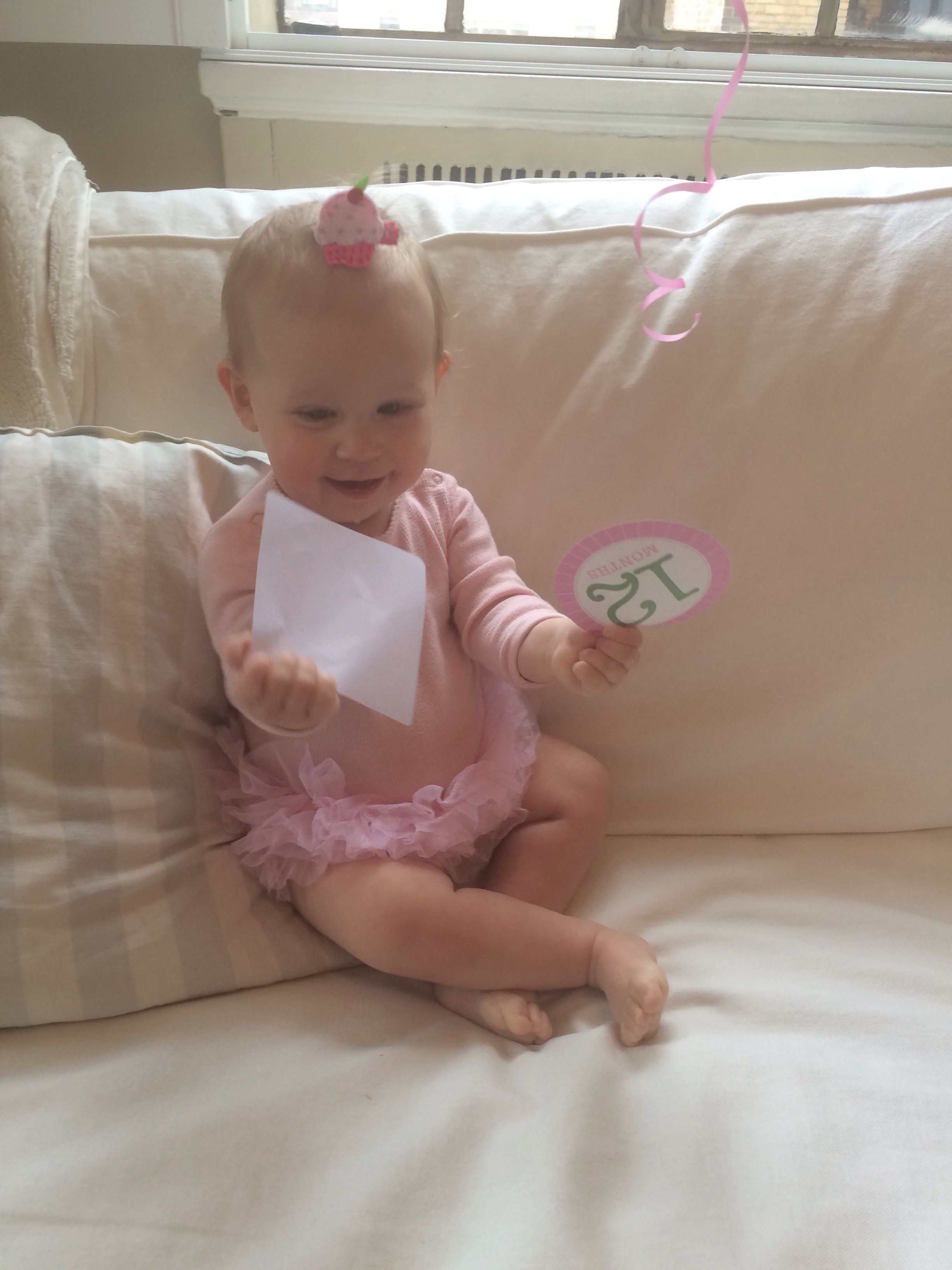 Georgie is on a two nap a day schedule, napping at 9am and 1pm. She still loves her evening bath and gets into her crib around 6:30pm each night. She loves her lovey, and I've gotten into the habit of taking him with us whenever we go out, in case she gets upset or sleepy, or just wants him to hang out with her in the stroller. She has the best, roundest tummy and the softest skin. She loves playing peek a boo and is so into the tiny details of things, always touching the bristles on her toothbrush and the eyes of her dolls. She loves to dance, with Michael Jackson being a new favorite, and Bob Marley her old standby.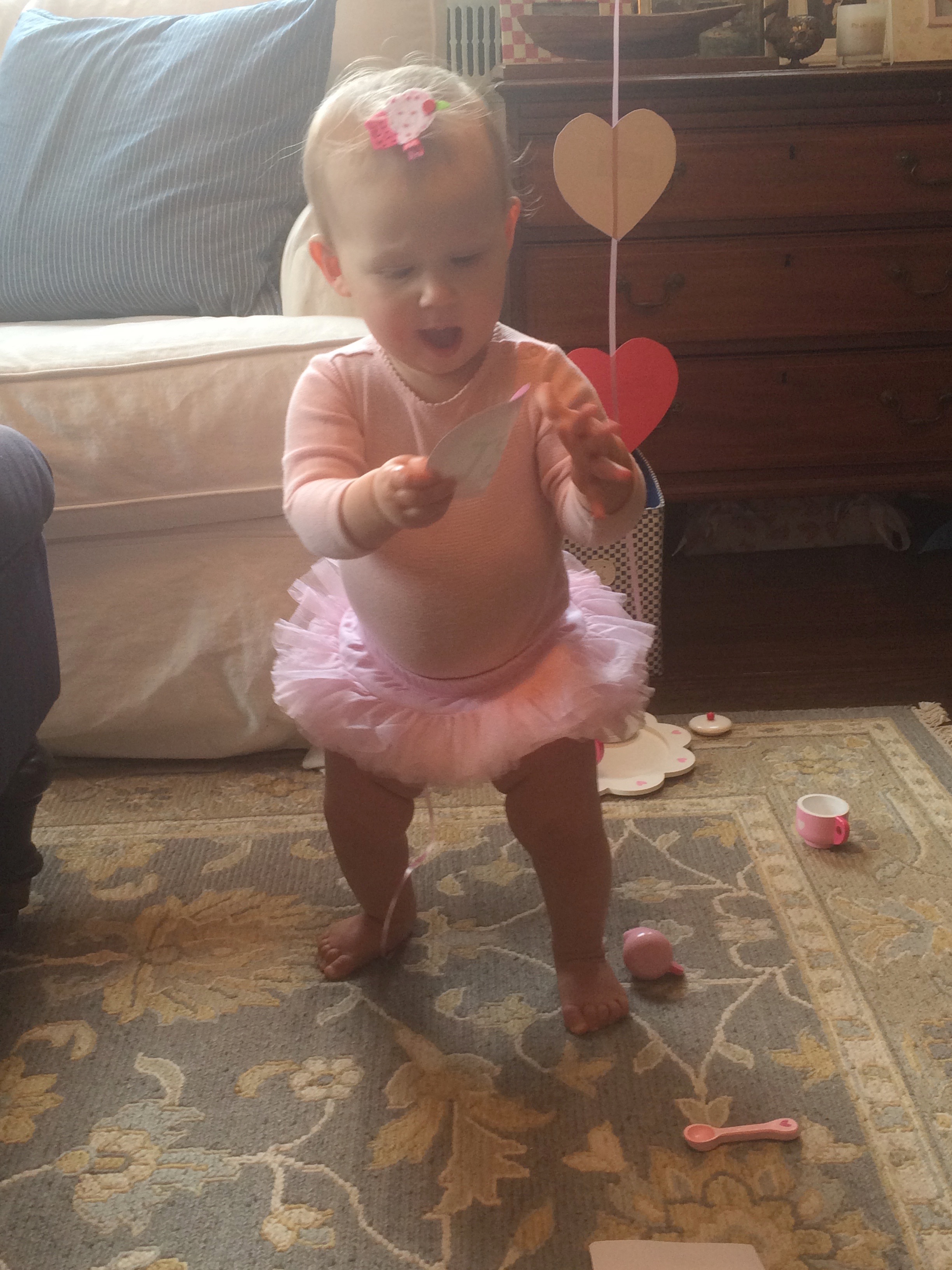 This past year has been the toughest but the most joyful and rewarding year ever. I know everyone says it, but it's just too true. Tom and I feel so incredibly lucky to be Georgie's parents. She is such a delightful sweetheart, and we can't wait to see what this next year (and all those years ahead!) have in store 🙂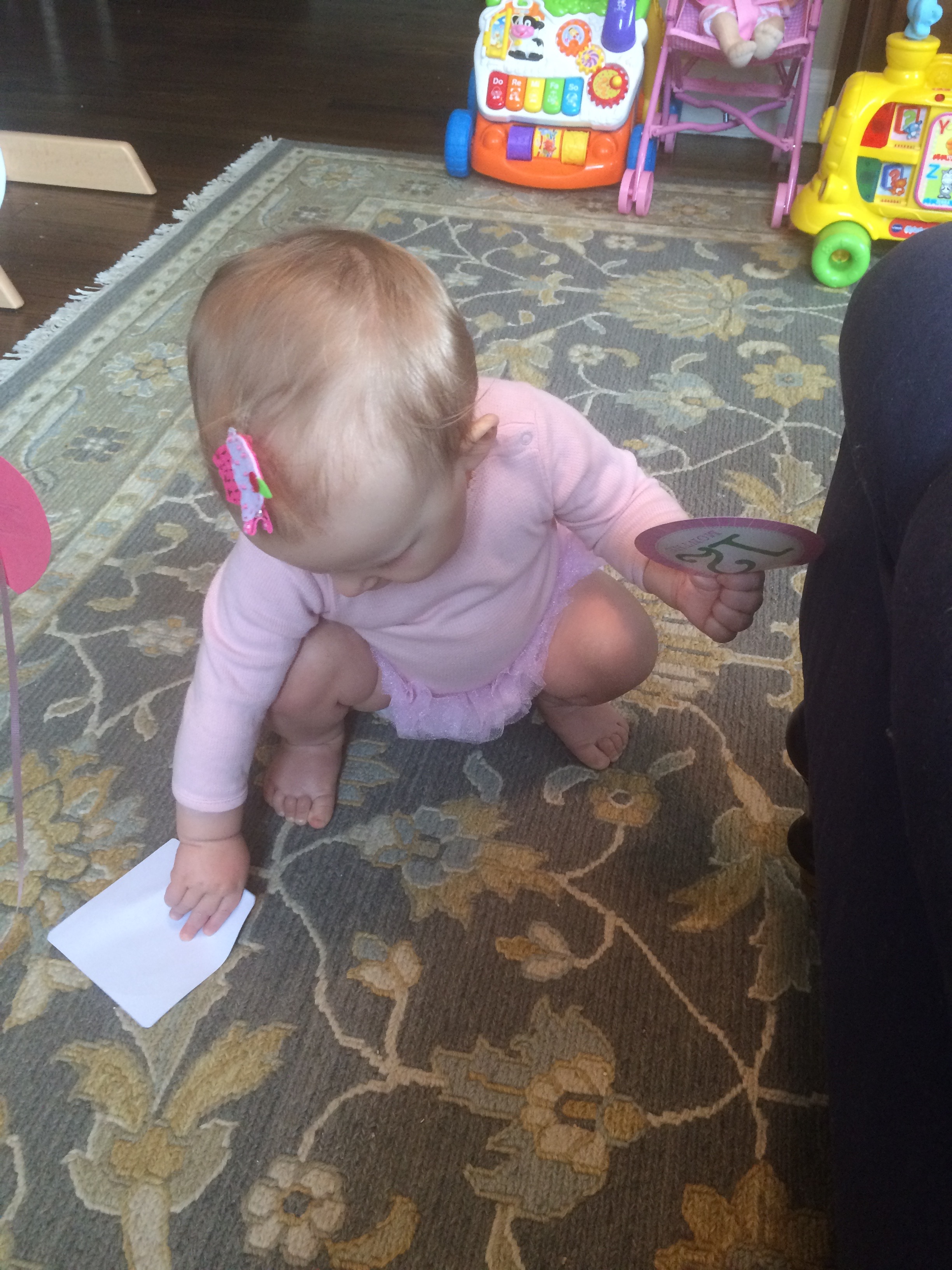 Happy, happy one year birthday, Georgina Rose Cain!!!