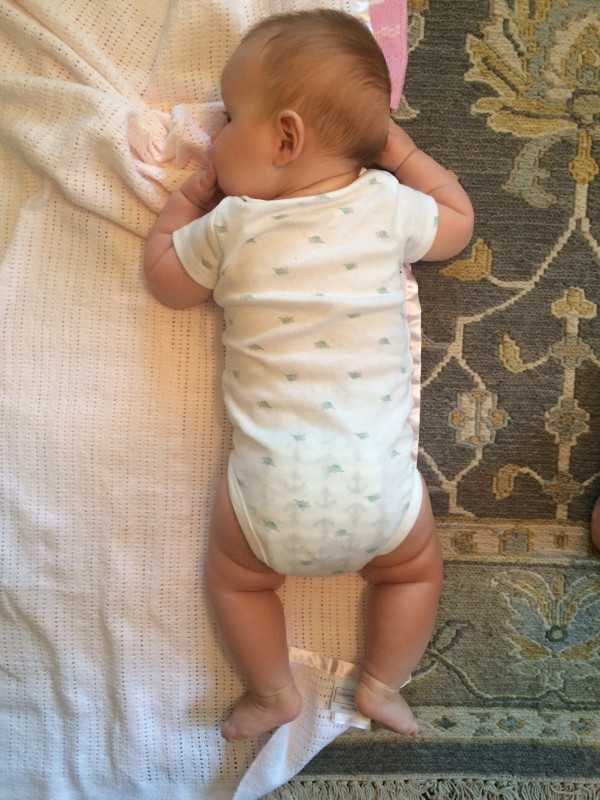 At five months, Georgie is at such a fun stage where her personality is really starting to shine through. She's a total sweetheart and such a joy. She loves meeting new people and sometimes smiles so big that she gets these two dimples on her chin, and a little squeal comes out.
These days one of my favorite things is what she does during tummy time. She rolls all over the place and loves to lift her head up and look around, but when she starts to get sleepy, she lays her little head down, sucks on her fingers, and starts to lightly move her leg back and forth. It's so sweet.
I am jotting down all of her big milestones, but I hope I can also remember the smaller things that I adore so much.