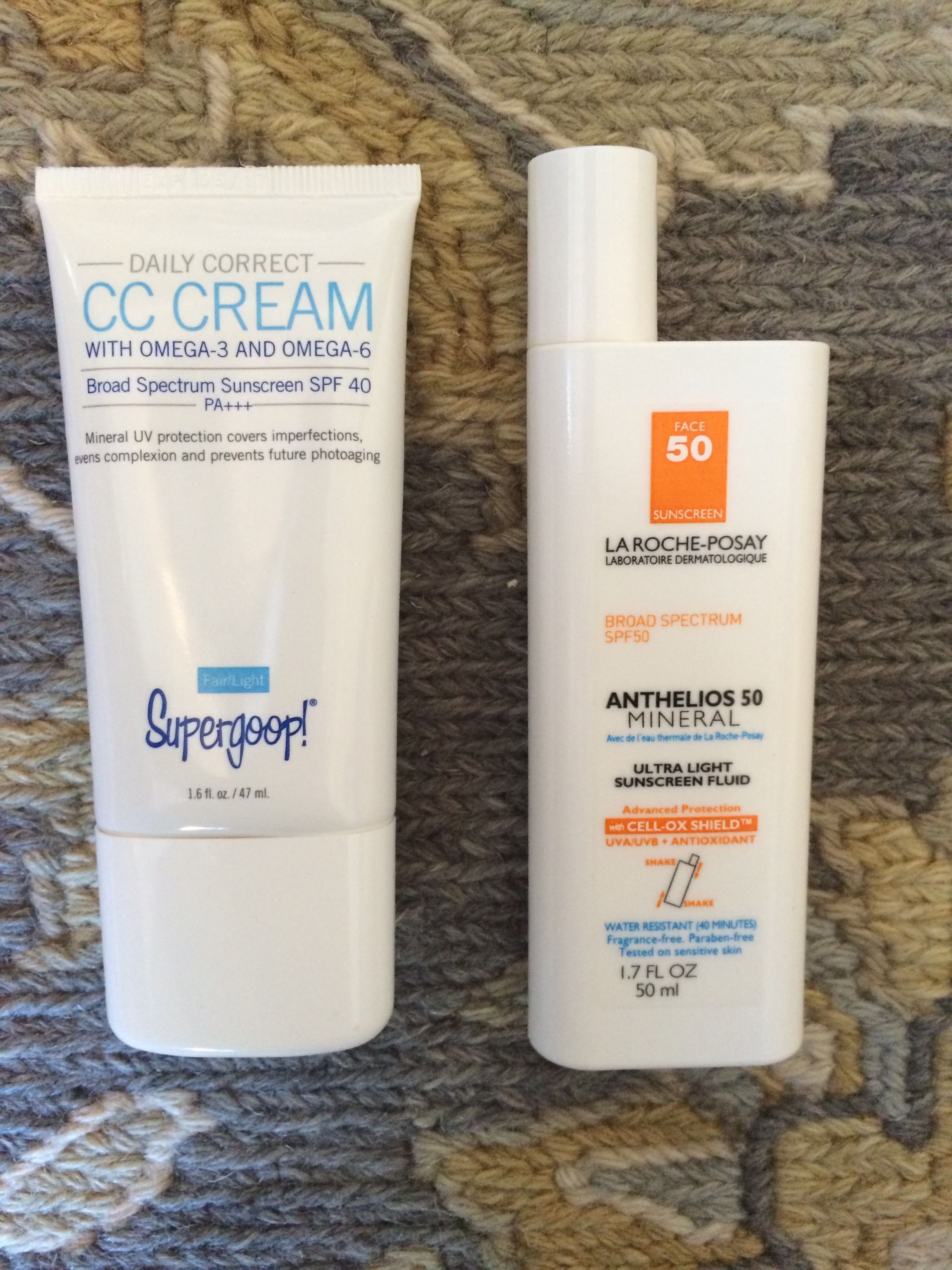 New York City has been 70 degrees and perfect the past few days. It's truly incredible how magical this city becomes when it's warm out, and it makes me so happy! Along with warmer days comes sunscreen. I know that I should put it on every single day but admittedly I'm pretty bad about that, but I do try to always remember and apply in the morning once the weather gets nice.
My absolute favorite everyday sunscreen is the Supergoop Daily Correct CC Cream SPF 40. I love so many things about it:
-Since I don't wear makeup on a daily basis, the CC part of the product provides the loveliest, tiniest bit of coverage, which is just what I like. It's almost like your face has been given a hint of a filter – it covers up any red spots or blemishes and evens your skin out, but looks like you have nothing on.
-There are no chemical ingredients. It's a mineral sunscreen, so the active ingredients are titanium dioxide and zinc oxide.
-The smell is fresh and faintly sunscreen-y, and the product goes on SO smooth. There is no tackiness – it just sinks right into your skin when you apply it (I use my fingers).
On days when I don't need a little skin boost (i.e. once summer gets underway and I have a hint of a tan) I use my beloved La Roche Posay Anthelios 50 Mineral Sunscreen.
P.S. More sunscreens I love.