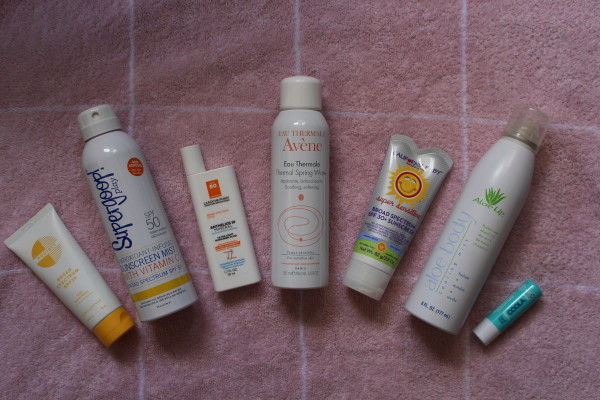 While I love having a bit of a tan, these days I am more concerned with protecting my skin against the sun (and future wrinkles). I apply sunscreen to my face daily, and to my body when I know I will be in the sun for more than 30 minutes or so. I try to stay away from any sunscreens with avobenzone or oxybenzone, since they aren't great chemicals for anyone, but they're especially not great for a nursing mother.
Here's what I have been using this summer:
For my face, I lovvveee the La Roche-Posay Anthelios 50 Mineral Ultra Light Sunscreen SPF 50, which replaced my previous favorite, Beauty Counter Protect All Over Sunscreen SPF 30. Both are natural and fantastic and don't ever cause my eyes to sting which is such a problem I generally have with face sunscreens. It's the worst!
I also have a huge bottle of the Avene Thermal Spring Water for spritzing on my face on a fairly constant basis. I'm a total wimp and can't stand being in the hot sunshine for too long without a dip in the water, heading to the shade, or having a bottle of this nearby.
For my body, I recently bought the Supergoop Antioxidant-Infused Sunscreen Mist with Vitamin C Broad Spectrum SPF 50 which is great – I love a body sunscreen spray because really, who has time to reach every single inch of skin by slathering on cream!? And for those spots that somehow get a bit too much sun, I like to always have some aloe on hand.
For my lips, the Coola LipLux SPF 30 is fantastic. Unlike some other lip SPF sticks, this one doesn't leave a gross taste and isn't at all chalky. It goes on smooth and smells yummy.
Georgie is still too small for sunscreen, but once she hits six months (so soon! ahh!) I will be slathering her tiny, adorable, chubby limbs with California Baby Sunscreen Lotion SPF 30+. I have also heard wonderful things about Blue Lizard sunscreen for babies, so may be trying that brand next.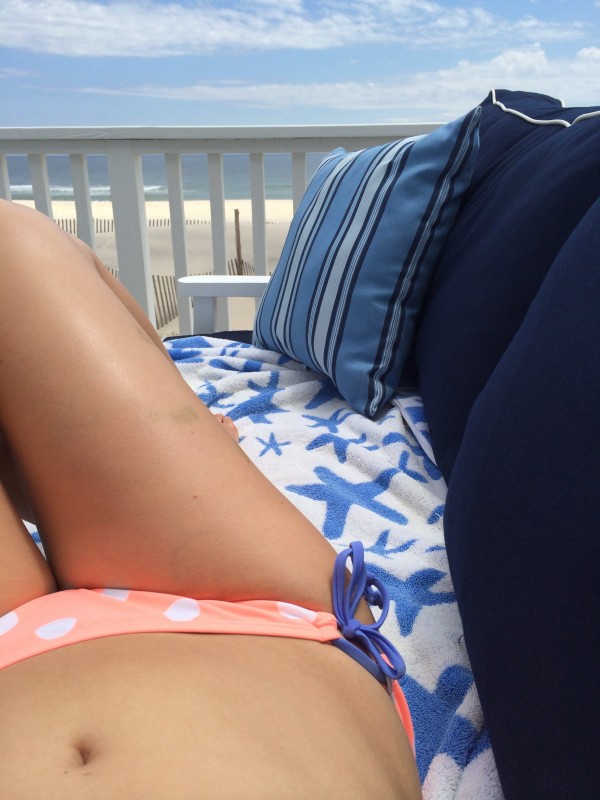 Happy sunning!!