Did you read Bringing Up Bébé? It was one of my most favorite parenting books. I read it while I was pregnant and loved it for so many reasons – it's written by a journalist so the writing is excellent, it reads more like a novel than an instructional parenting book which is refreshing, and so much of it just made sense to me. Of course once Georgie came along I forgot to re-visit all of the pages I had earmarked, an then I came across this blog post from one of my favorite mom blogs and actually said out loud, 'oh yea, the yogurt cake!' The book includes a recipe for yogurt cake, which is a really easy (and sort of healthy) cake that you make with your kids. (All French kids, true to form, can basically bake it on their own by their second birthday.)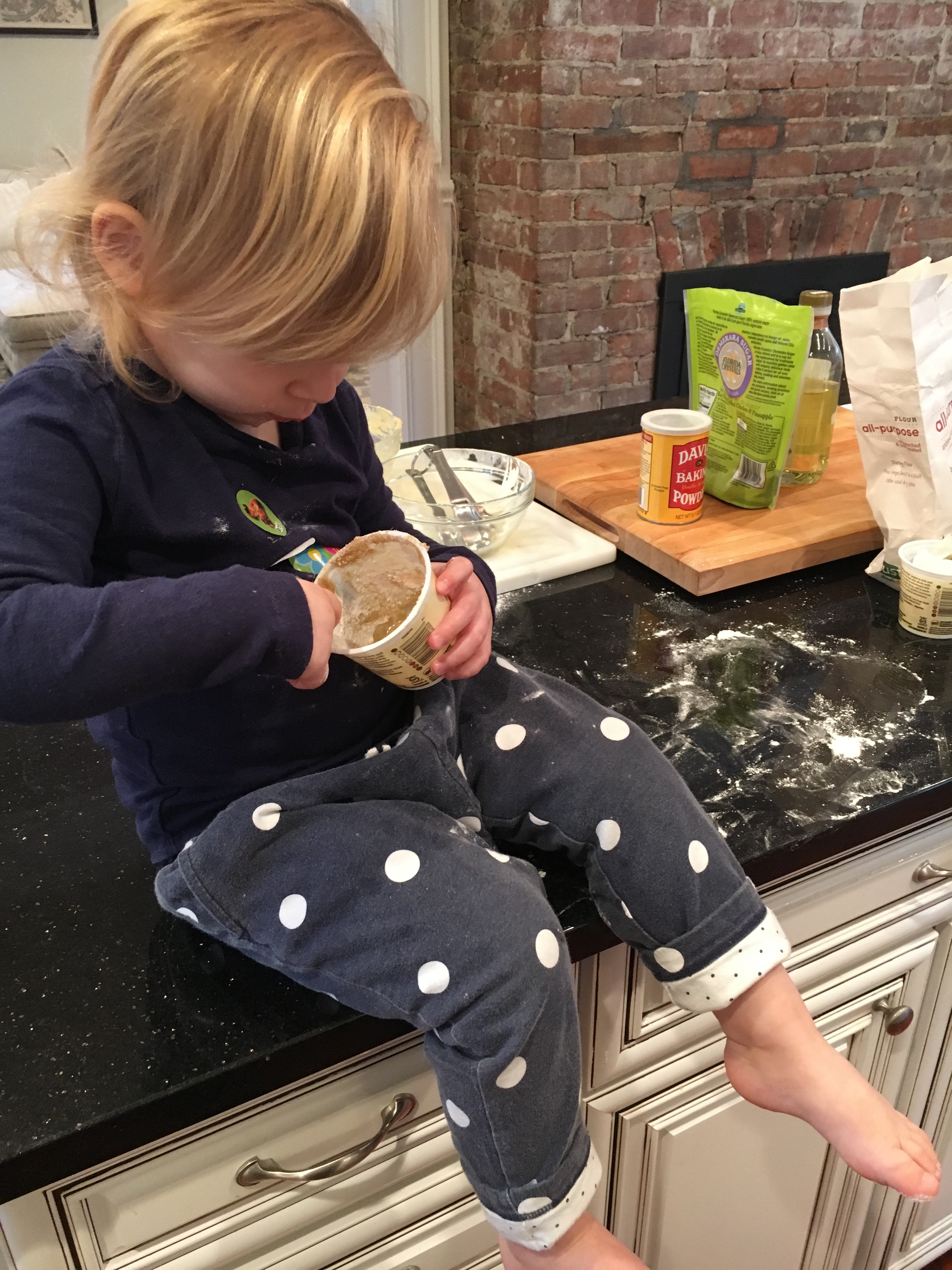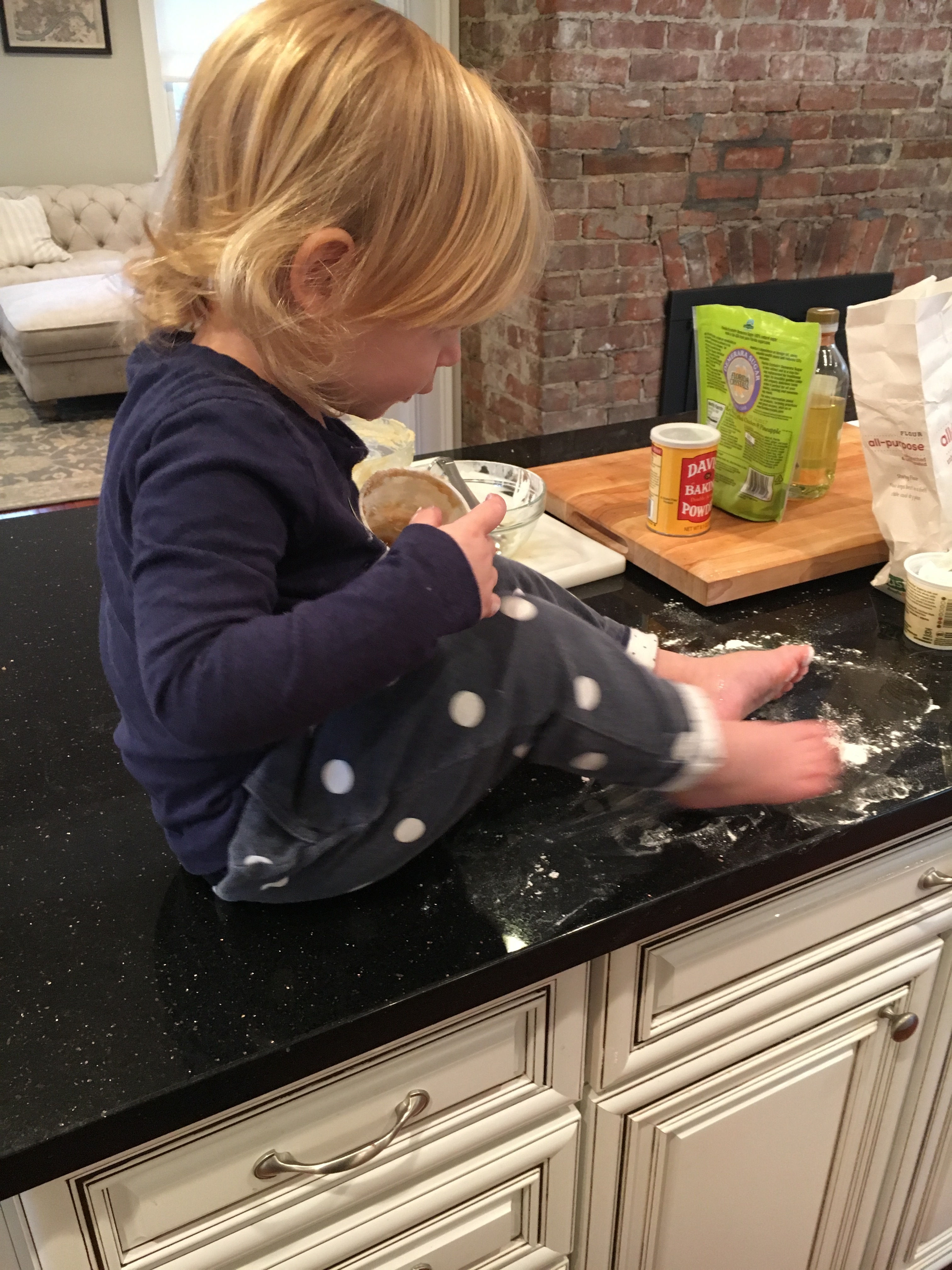 Georgie and I made it a few weeks ago and she was so crazy in love with it, she was constantly exclaiming, 'yogurt cake!!' in her cutest little voice. (Clearly an effort to try and get me to provide said cake to her on demand.) And while she's not super interested in helping me make it yet, she loves to sit on the kitchen island and watch me, usually while dipping her fingers into the yogurt container to get those yummy, sticky-with-yogurt clumps of sugar.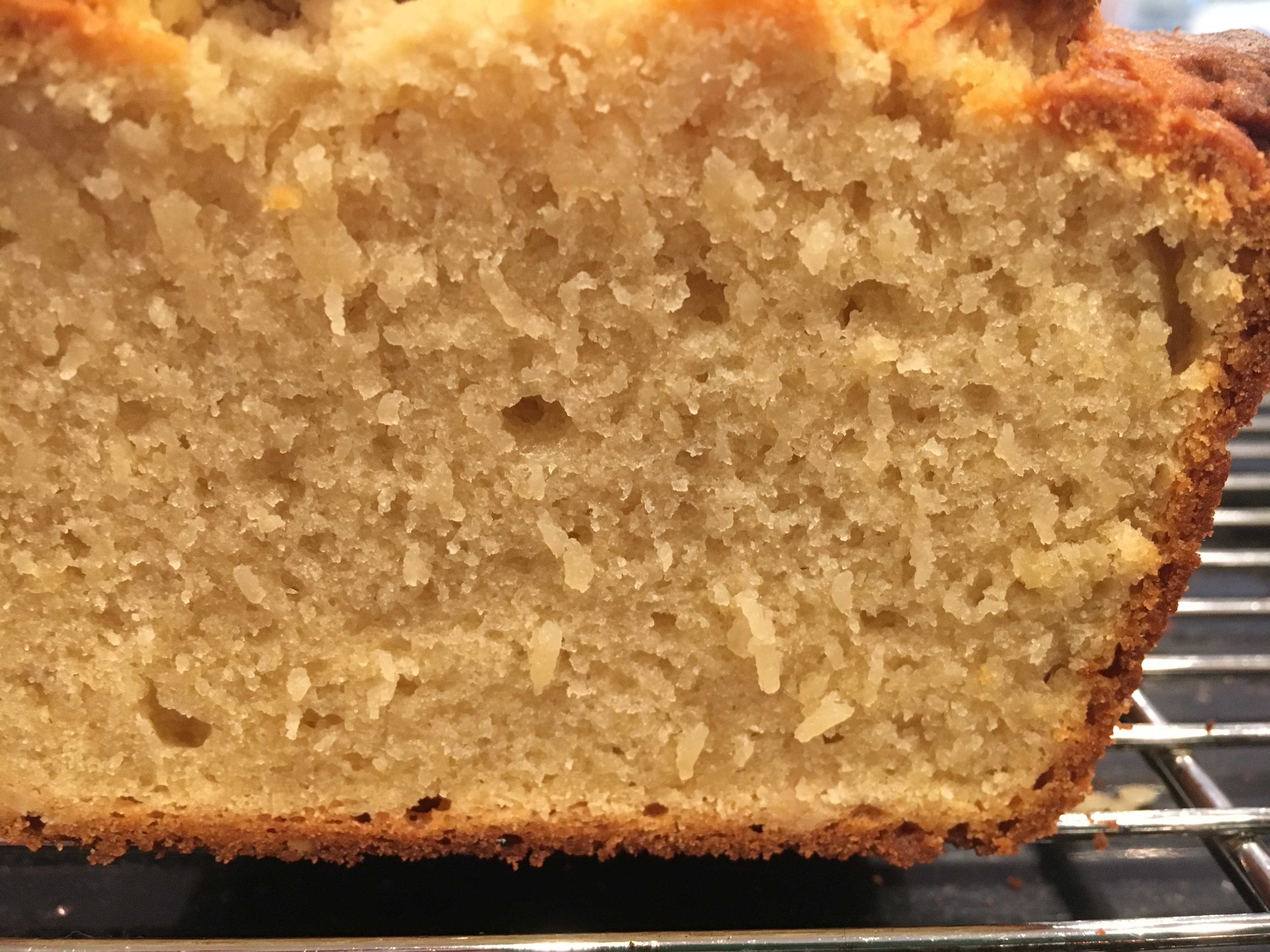 The first time we made the cake I used lemon non-fat greek yogurt, which gave such a perfect citrus-y kick, and this time I used full-fat vanilla. I wanted to add some chocolate chips, but somehow managed to restrain myself. Full recipe below!
YOGURT CAKE RECIPE
INGREDIENTS
-2 six-ounce containers plain whole-milk yogurt* (use the empty containers to measure the other ingredients)
-2 eggs
-2 containers sugar (or just one, depending on how sweet you like it)
-1 teaspoon vanilla
-Just under 1 container vegetable oil
-4 containers flour
-1 1/2 teaspoons baking powder
INSTRUCTIONS
Preheat oven to 375.
Use vegetable oil to grease a 9-inch round cake pan or loaf pan.
In a small bowl, gently combine the yogurt, eggs, sugar, vanilla, and oil. In a separate, larger bowl, mix the flour and baking powder. Add the dry ingredients to the wet ingredients; mix gently until ingredients are just combined (don't overmix). You can add 2 containers frozen berries, a container of chocolate chips, or any flavoring you like.
Bake for 35 minutes, then five minutes more if a toothpick doesn't come out clean. It should be almost crispy on the outside, but springy on the inside. Let it cool for a few minutes on a wire rack, and enjoy.
*You can really use whatever yogurt you would like. We have used non-fat lemon greek yogurt and full-fat vanilla, and both were delicious.
Recipe from Bringing Up Bébé.