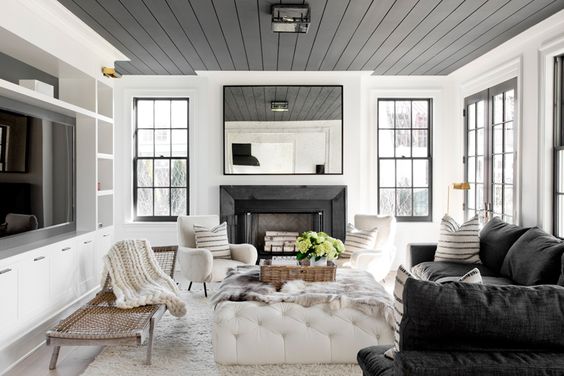 This week flew by – so much so that my normal Friday post is going up on Saturday. Oops & apologies! So, after years of city living (in both London and New York) where a queen size bed was the biggest our bedroom would fit, this week we welcomed a brand new king size bed into our home, and it has been life changing. It feels like we are sleeping in a hotel bed every night! The best. We got this bed, this mattress (which so far we are absolutely loving), and sheets from Serena & Lily.
This weekend we are relaxing at home with a cozy fire and heading to a Halloween parade. Georgie is dressing up as a monkey, and her costume is pretty adorable!
Have a fun weekend!!
A Few Things…
This upcoming Netflix show looks SO GOOD. Will British royalty ever not be the most fascinating thing there is?!
What a beautiful outfit.
Cashmere sweatpants. Under $150. Yes.
These look crazy delicious, and remind me of one of my beloved college late night snacks.
Our whole universe may just be a simulation, controlled by way smarted people than us. Whoa.
I just ordered a bunch of stuff from Sephora (thank you, Molly, for the friends & family!!) including this, this, this and this.
And speaking of beauty, here are 8 skin care trends you haven't heard of yet. Milk Peels and Dream Creams sound pretty amazing.
Love this cute cardigan.
And my favorite link of the week… This wonderful little boy spends hours making adorable bears for sick kids. He says: Being kind, and not mean, will change the world a lot. Get some tissues before you watch the video 🙂 (via The College Prepster).
Image via.