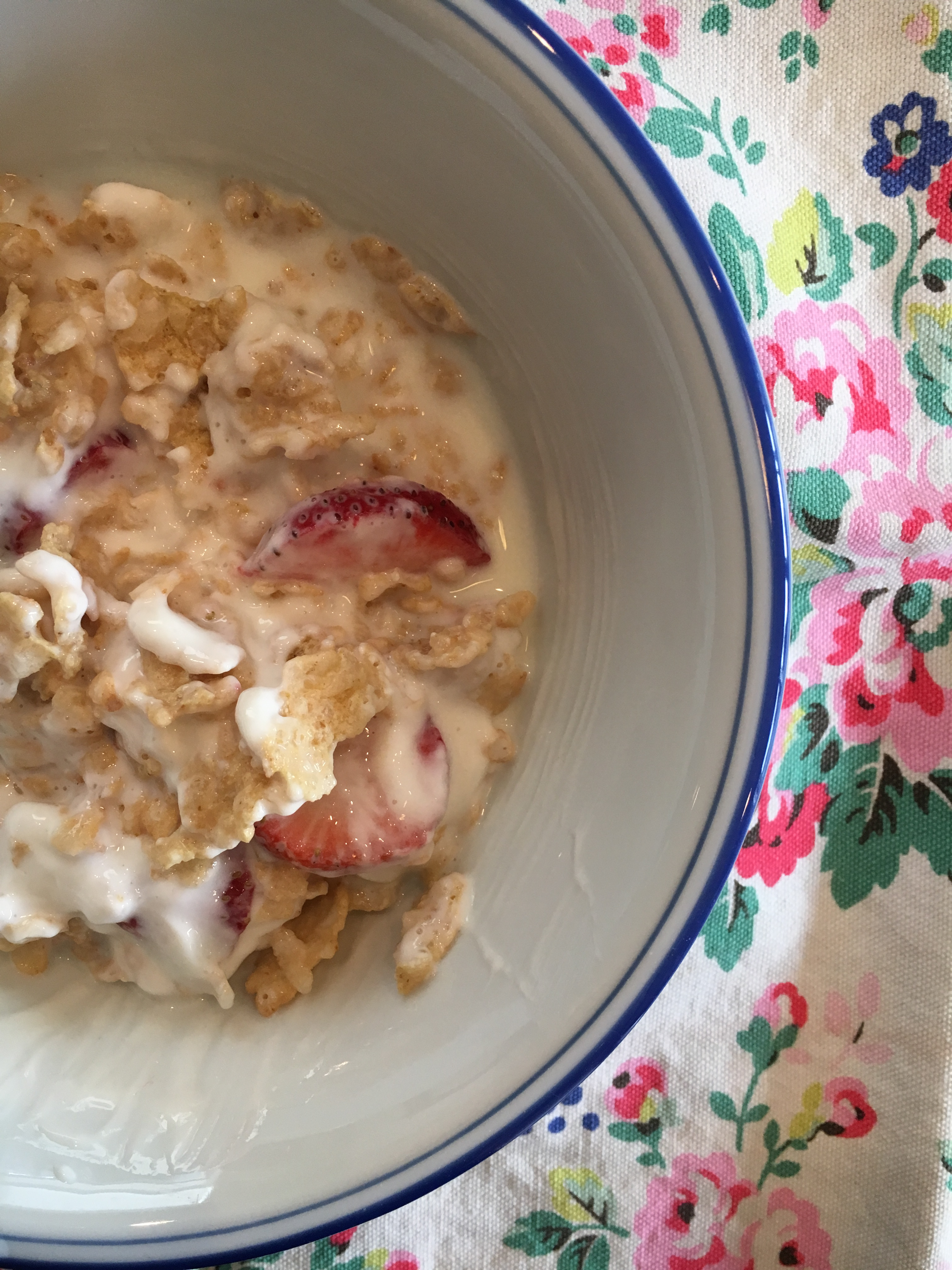 When we were in England this summer, my sister in law made the most delicious breakfast every morning for the kids and for us. At first it seemed like such a random mix, but everything goes so well together and everyone gobbled it up every morning. Thanks, Miriam 🙂 Here's what you need and how to make it: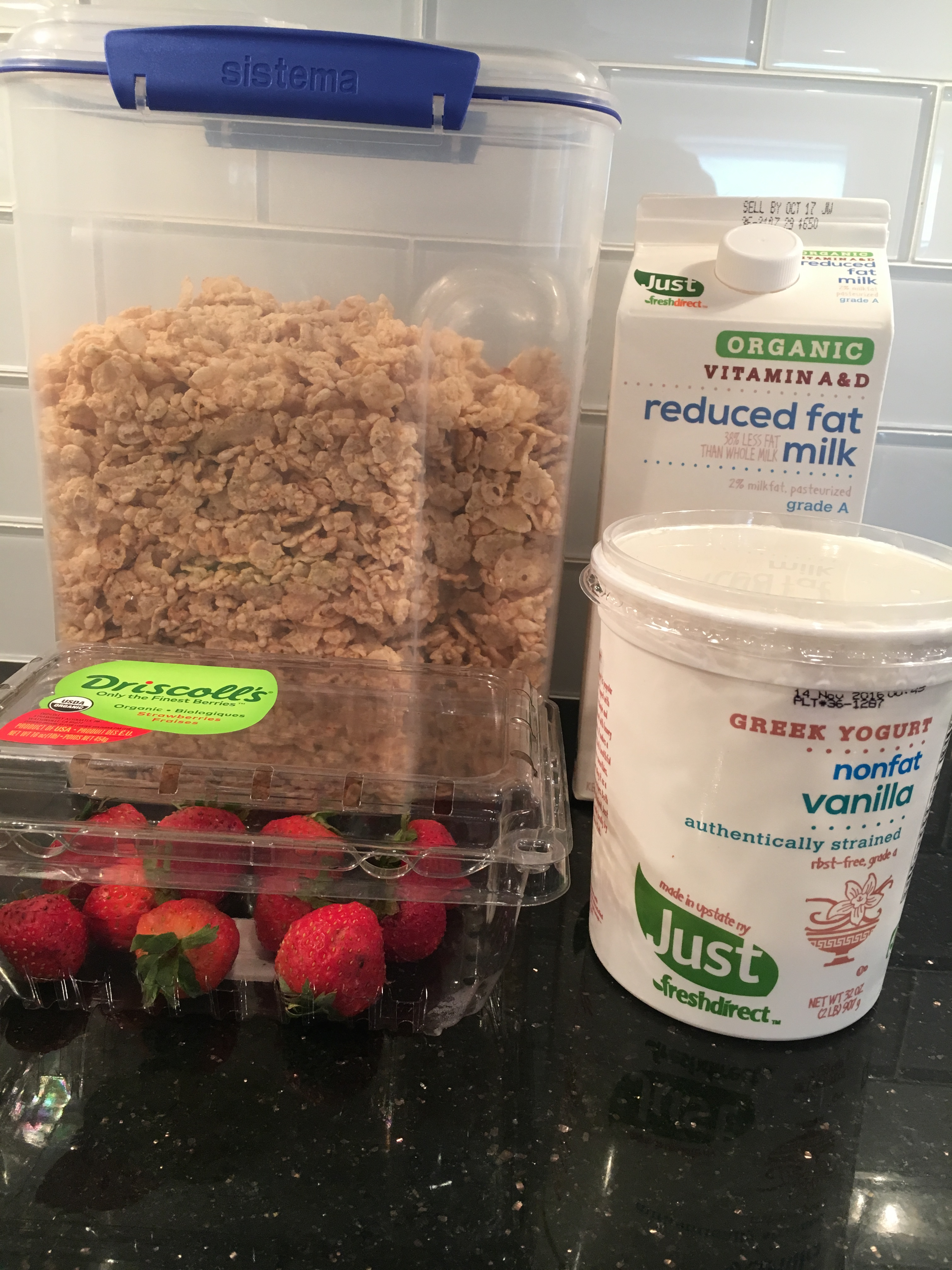 Ingredients:
-Special K
-strawberries (or any other fruits you like, berries work best)
-milk (I use reduced fat)
-yogurt (I like greek vanilla but you can use whatever kind you prefer)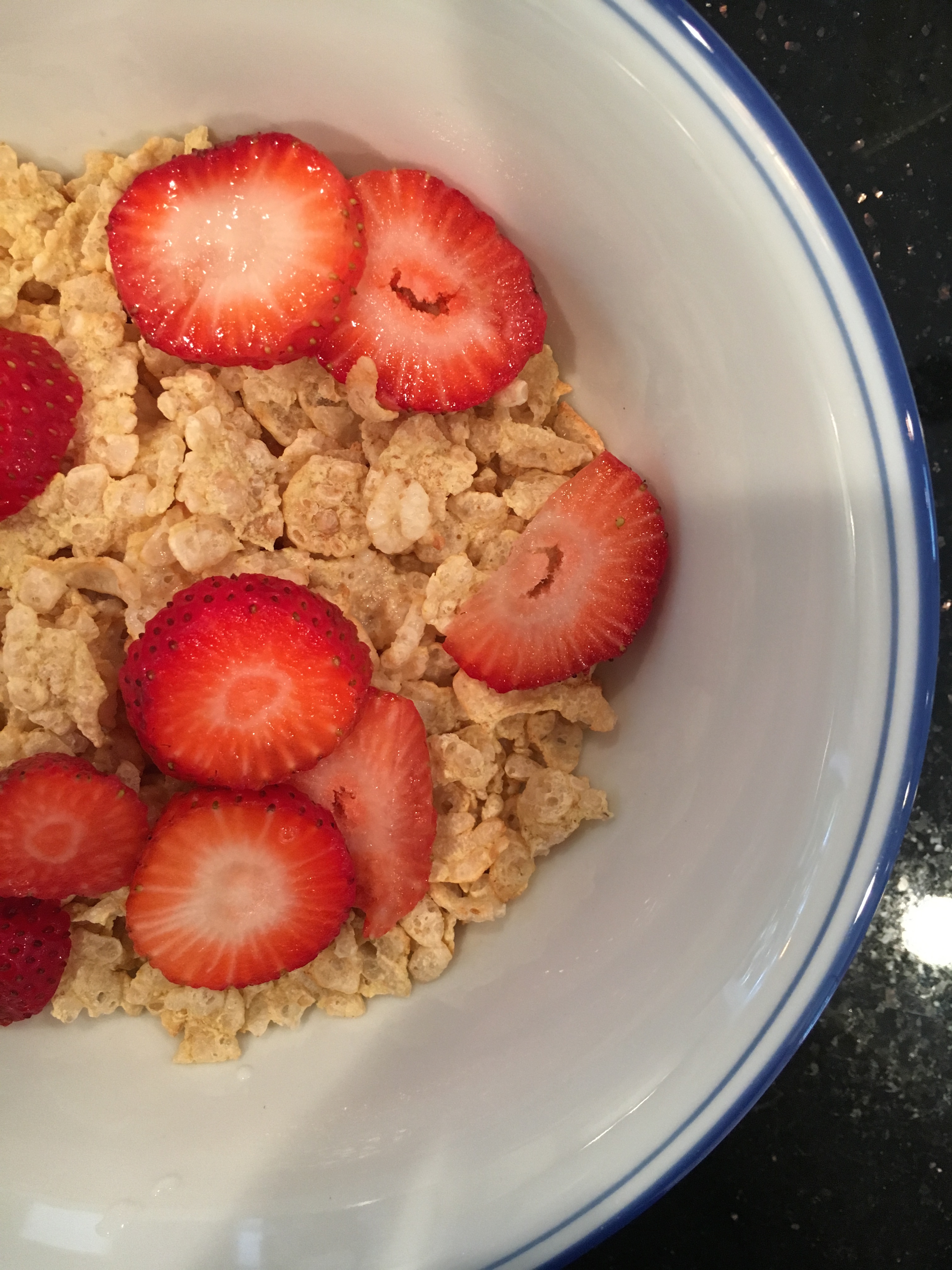 Start by pouring the Special K and then adding a few splashes of milk. You definitely don't need too much. Then slice the strawberries and put them on top of the cereal.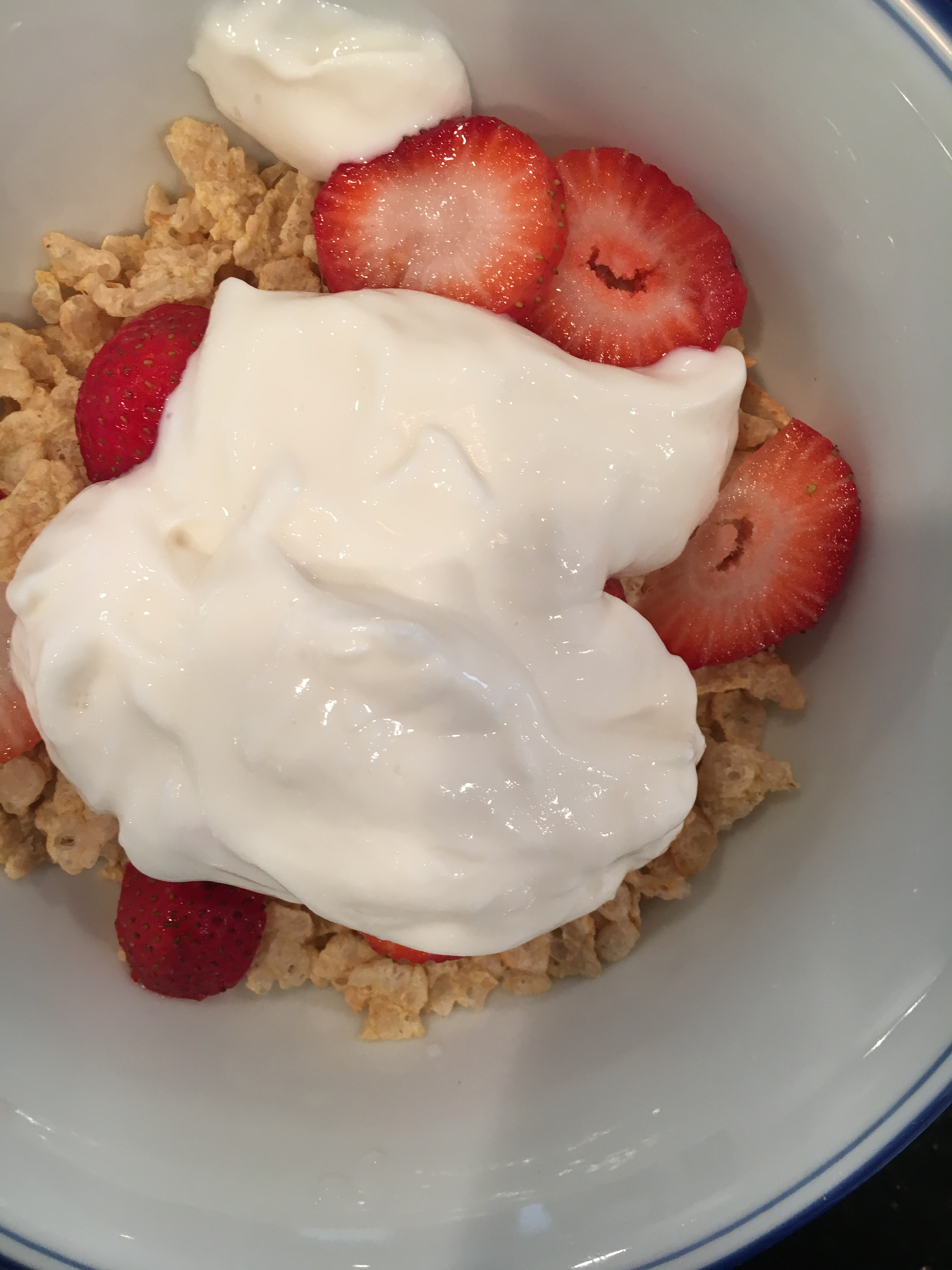 Then add a few dollops of yogurt on top, mix and enjoy. It's so easy and so, so yummy.