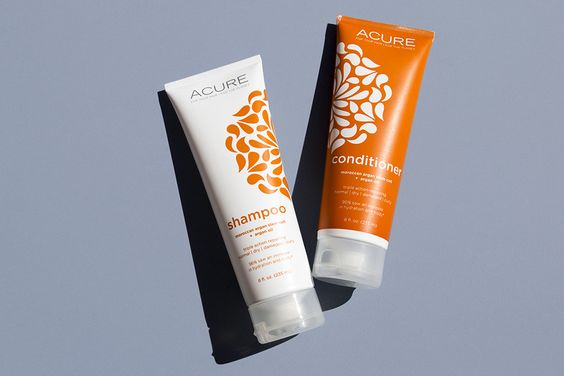 I've long been loyal to a lot of beauty products, but shampoo has never been one of them. I have always switched up brands as soon as the bottle is finished, usually getting a drugstore sulfate-free brand, and sometimes splurging for a more expensive one at the hair salon (although truth be told I don't think they're worth the money!).
A few weeks ago I was at our local pharmacy and noticed a whole shelf devoted to Acure products. I gravitated towards the Acure Moroccan Oil and Argan Stem Cell shampoo and conditioner, mainly because I loved the packaging (I'm a sucker for good marketing). I took a closer look and got really excited when I noticed the shampoo is organic, and even more excited when I noticed it's only $10!! I bought it on the spot, with the conditioner, and have been using and loving both for weeks.
The shampoo has organic argan oil, argan extract and organic pumpkin seed oil, and it smells clean and faintly almond-y. The best part is that even though it's sulfate-free (and paraben-free and cruelty-free) it lathers up really well, getting your hair so clean. That's key for me since I typically only wash my hair twice a week. The conditioner is perfect too – smells amazing and is the ideal consistency for either a quick rinse off or a longer leave-in. I love the pair so much I plan to buy in bulk next time!!
P.S. How cute is this and this?
Image via.