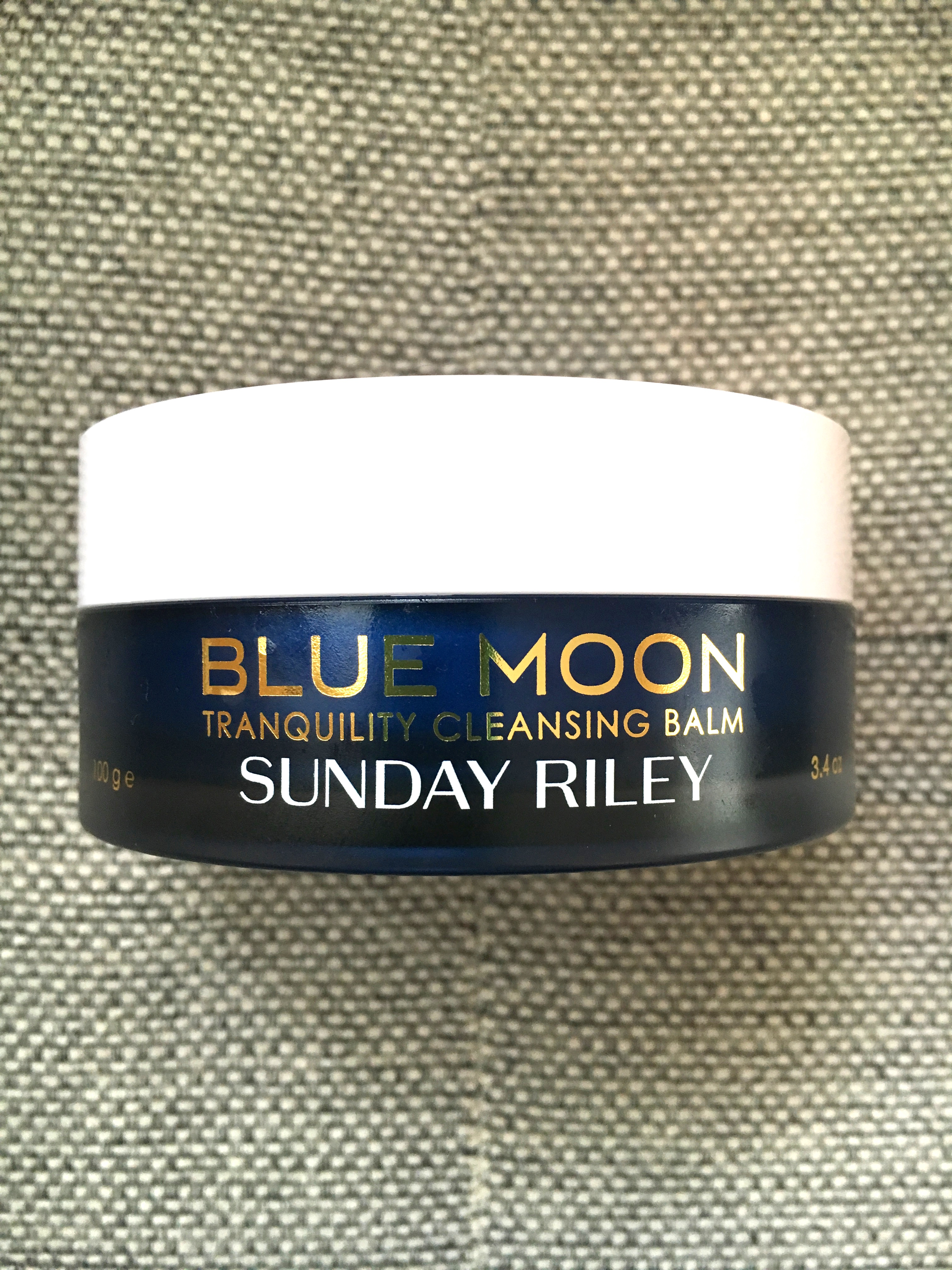 I bought the Sunday Riley Blue Moon Tranquility Cleansing Balm a week or so ago, and since then I have been completely obsessed with it. Like, excited to wake up in the morning to put it on. It's so good. I've admittedly been using it three times a day sometimes because I just can't get enough!!
A tiny bit goes a long way, so you take a little on your fingers, rub it into your skin and leave it there for a minute or two before wiping it away with a warm, damp cloth, then splashing your face a few times to get any additional balm off. It's packed with blue tansy and sweet vanilla, which smell delicately wonderful and calming, like a spa treatment, and cocoa butter and tangerine which clarify the skin. It's also made with sugar-based cleansers, which give it a great exfoliating property without being harsh. The minute you rub the balm in, it melts and makes your skin feel the softest it will ever feel (ever!). If you want additional moisturizing, you can leave the mask on for 20 minutes before taking it off. A heavenly mask to have on in the bath if you ask me.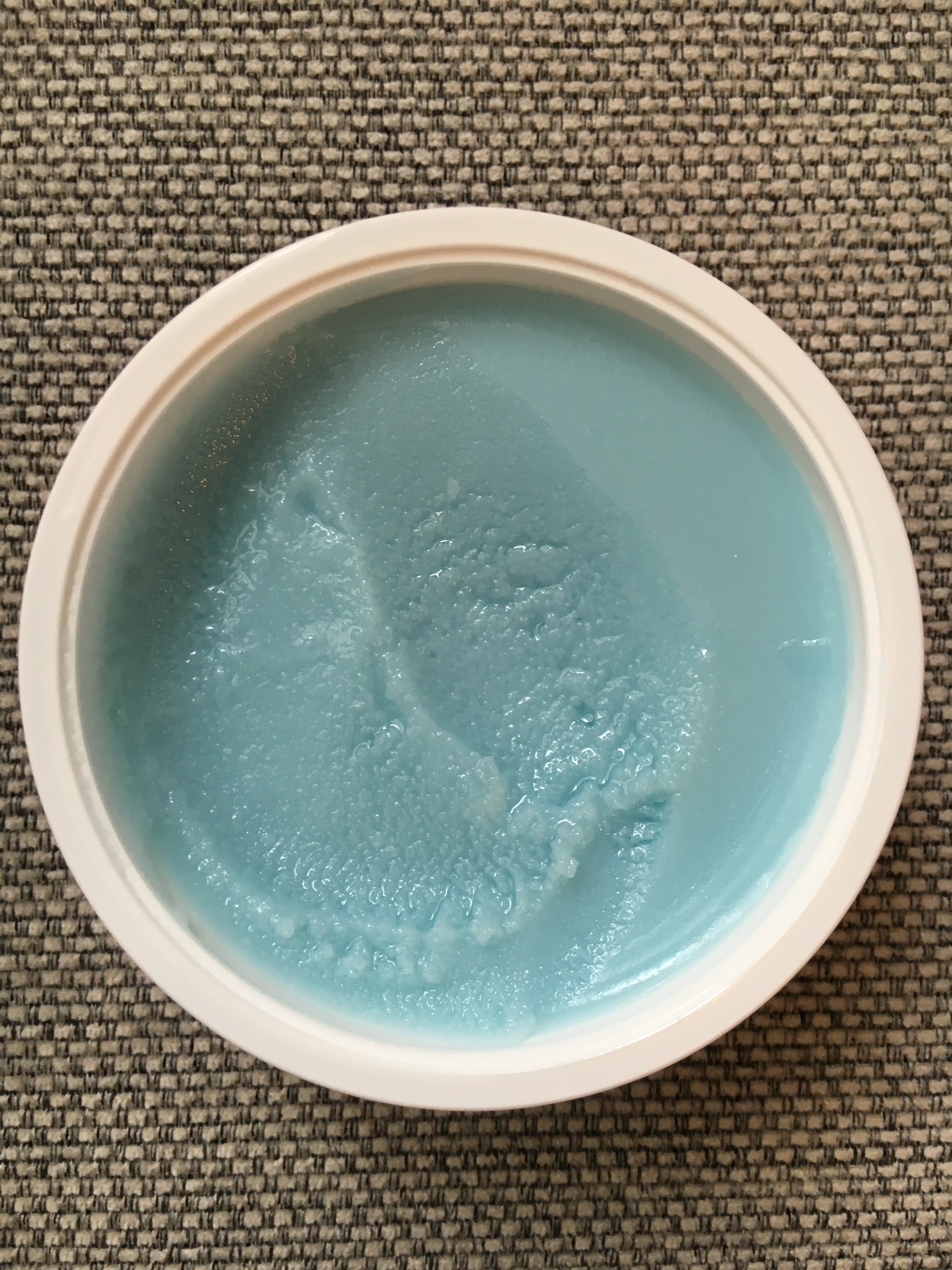 Most days I use this as my sole cleanser in the morning, then I do a double cleanse at night, starting with this and then using this. I'm not a big makeup wearer, but this balm is a perfect makeup removal tool. It just makes your skin feel good and look clean and healthy. The other day Tom and I were sitting on the couch and he said, 'Your skin looks really glowy.' Basically, it's everything and you need it 🙂 I promise!