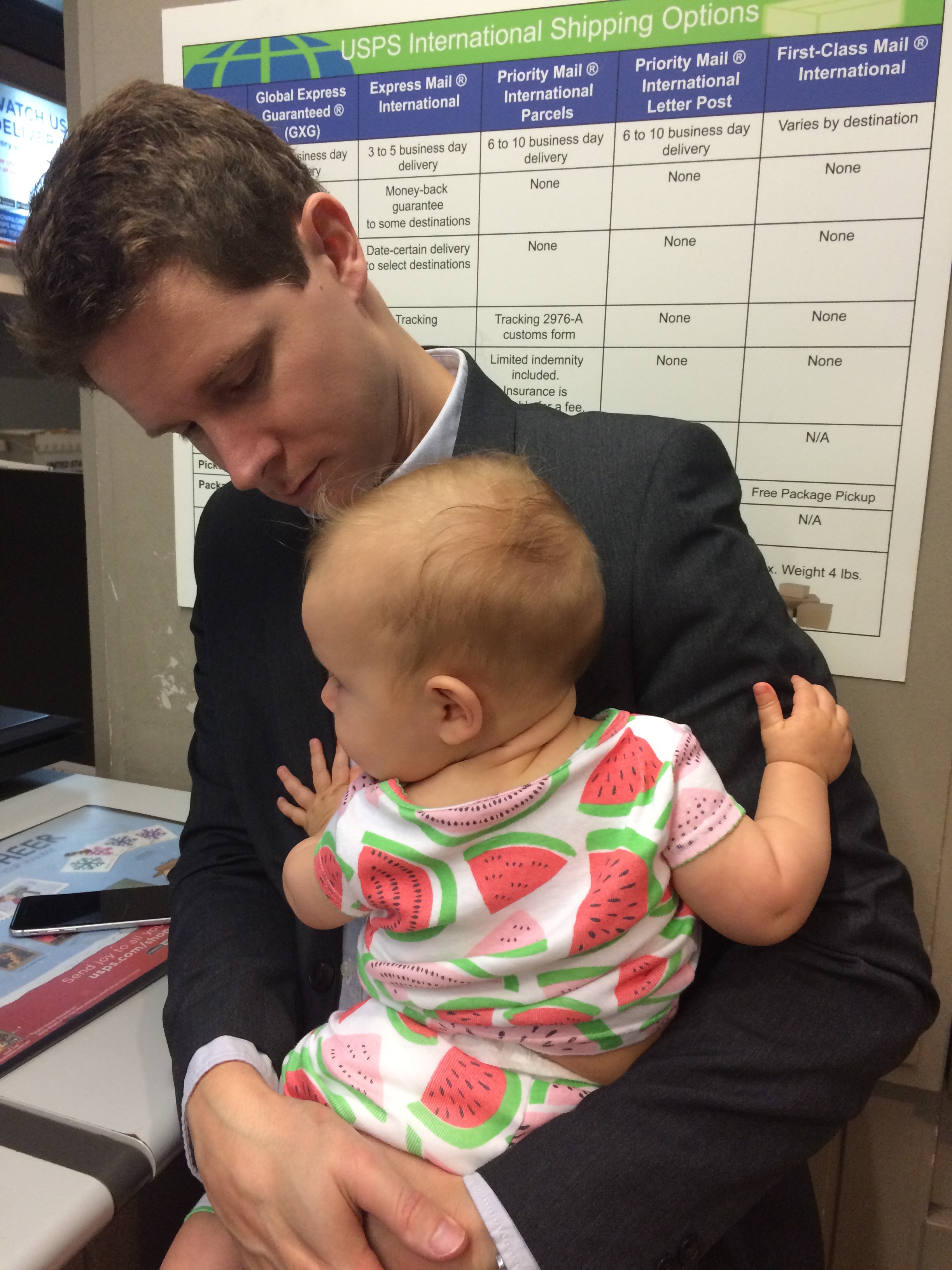 In advance of our trip to England in December, we applied for Georgina's passport this week. It was a pretty simple process, but true to form I somehow glazed over some fairly essential details i.e. the form is supposed to be filled out in black ink and I filled it out in blue (at least I didn't go with pink!). Here are a few tips that might help:
The Basics
This website tells you everything you need to know, and has a link to the DS-11 form, which is the only form you need to fill out for your baby's application. Note: If one parent cannot be present during the application submission, you must fill out another form (more info here) and get it notarized.
What You Need
-filled out DS-11 form
-one 2″ x 2″ sized photo of your baby, taken within the past six months
-check for $85 made out to the US Department of State (this is for the passport book, feed vary for the passport card)
-another $25 for the processing fee, which you can pay in cash or by credit / debit card
-proof of parents' ID, plus a photocopy of the front and back of each (we used my drivers license and Tom's greencard)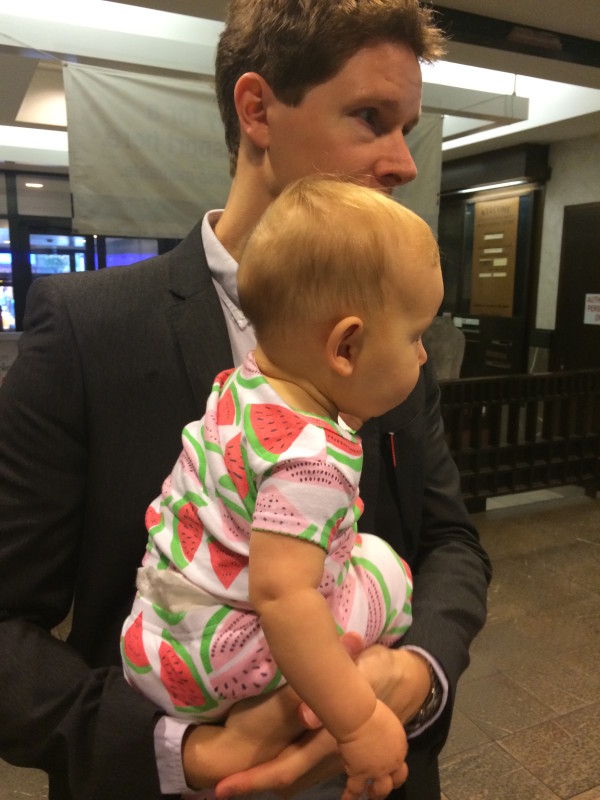 Where To Go
Larger post offices process first time passport applications, however not all post offices do. We learned this the hard way. Also, make sure you check out the passport processing hours because these vary from the regular hours of the post office. Also, there is a totally separate line for passports, so don't waste time waiting in the regular mailing line! You can search for a post office that handles passport applications here.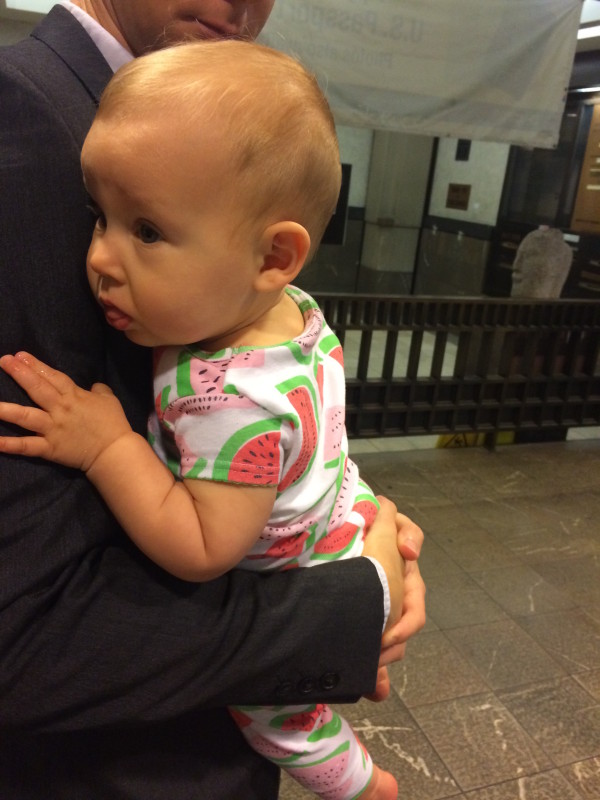 Photo Tips
Taking a passport picture of a baby that fits the requirements is kind of challenging. In hindsight, I wish we had taken Georgie's picture when she was teeny tiny, because she was much more stationary then. This site is really helpful if you want to take the photo yourself and then get it sized online, however, I did this, and when I went to go print the photo from my flash drive, apparently it wasn't sized correctly, so we had to re-take it at the pharmacy.
Etc.
As with anything ever with your baby, bring toys they love and some snacks. You will likely be waiting in line for awhile, so these will be lifesavers! Although to be honest, Georgie had so much fun just watching everyone. The post office is generally a busy place, and she spent a solid 15 minutes just staring as people filed through the front doors.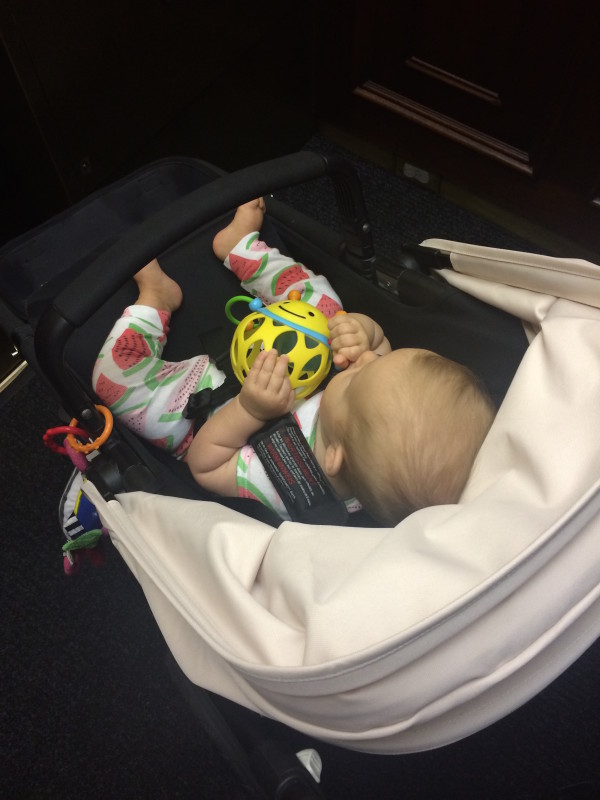 Next up: Georgina's British passport application!
P.S. This passport activity book is kind of adorable! I'll definitely be downloading and printing once Georgie is into coloring.