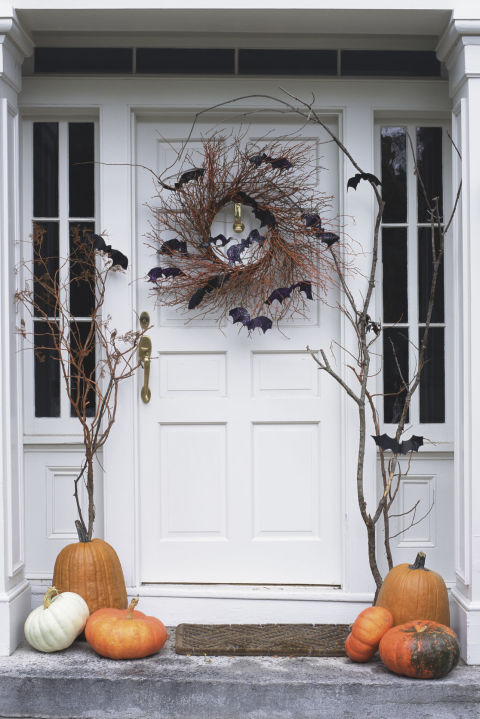 I was never the biggest Halloween fan (although clearly adore the candy and treats part) but having a toddler has given me a new appreciation for the holiday. Last year Georgina was cotton candy, a costume that I made and that actually turned out so crazy cute.
This year my original plan was to make this equally-adorable rain cloud costume, but I decided against it for two reasons: 1. my DIY skills are ok, but certainly not great and 2. Georgie hates things on her head – bows, clips, headbands, hats etc. – so there is pretty much no chance the cloud would stay on, which would kind of defeat the purpose of the precious costume. So since Georgie is obsessed with monkeys these days, we got her a monkey costume. If she manages to keep it on, it should be pretty cute!!
I also got Georgie an adorable personalized treat bag and these adorable Halloween pajamas, and spruced up our house with a little pumpkin treat container and fun pumpkin string lights. And of course, I have stocked up (like, really stocked up) on candy for the trick-or-treaters (and, let's be honest, for us). My favorite has always been the full sized Peanut Butter Cups, so I have filled our candy jar and have another huge bag in the cabinet. We will see how long those last 🙂
Last weekend we bought a few orange mums for the front porch and yellow mums for the back porch, and this weekend we are going pumpkin picking, which should really get our house into the Halloween spirit. Last thing on my Halloween shopping list: this pumpkin candle.
Photo via.