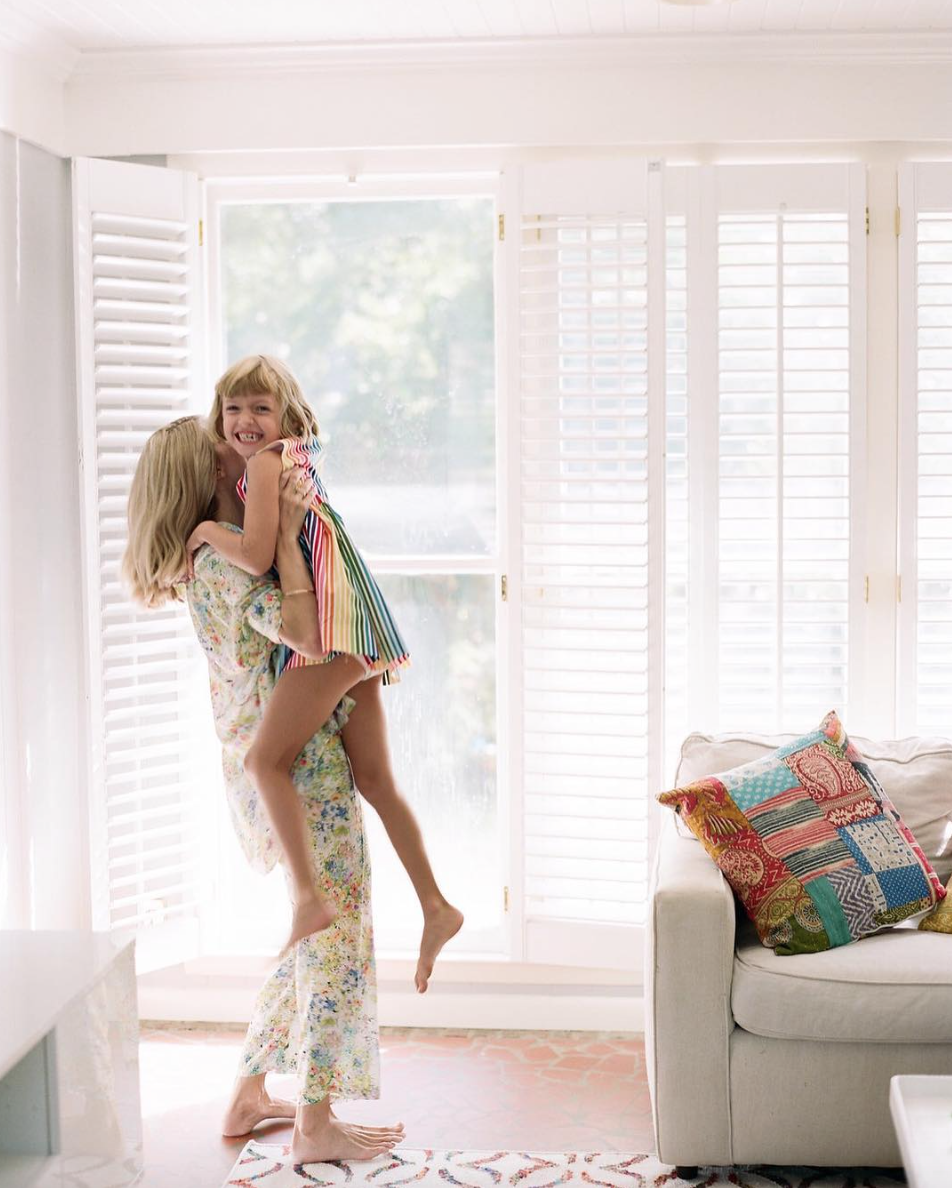 I sometimes struggle figuring out what to wear when the weather is warm. I want something comfortable and cute, that also lets me run around and play with Georgie outside and get down on the floor with her in music class without feeling indecent (oh motherhood!). Jeans and a tee is always a solid combo, but since I'm such a dress girl, I tend to gravitate towards them as much as I can. The trouble is, cute + not too short to be inappropriate + not too long to be awkward looking has been such a hard find, until I discovered Sonnet James.
The founder, Whitney, is a mom of two boys and when they were little, she couldn't find anything that was both cute and comfortable and appropriate for really running around and playing alongside them. She founded her company which is full of adorable clothing that is durable and machine washable. All of the Sonnet James dresses are made from four-way stretch modal-spandex (the same fabric as lots of comfy cozy stretchy maternity clothing) but designed with beautiful, flattering clean lines. Also, everything is made in the US (their factory is in California) which I find so rare and so important.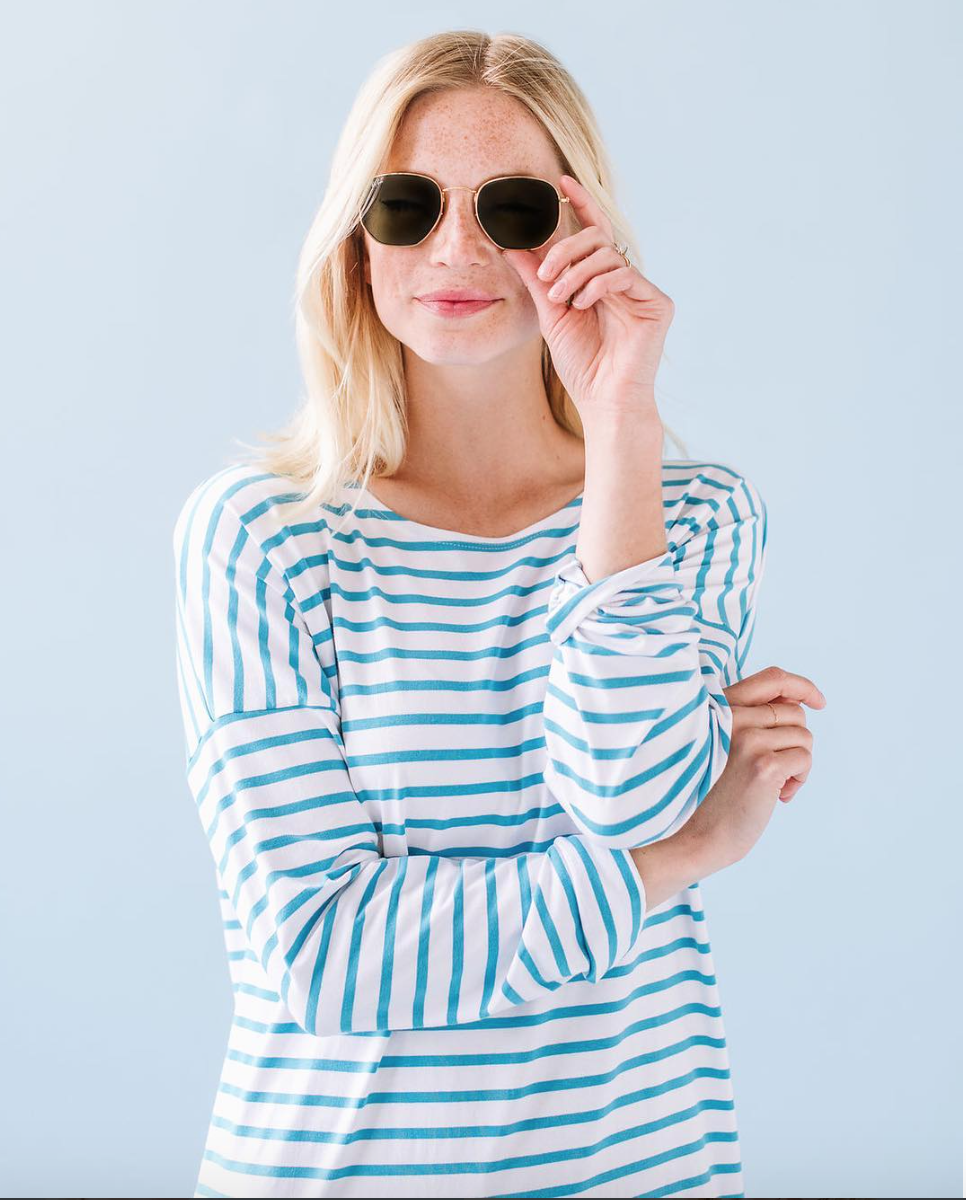 A few weeks ago I ordered this dress, this dress and this playsuit (which I plan to wear as separate pieces – the pants with a linen tank and the top with cutoff jean shorts) and I am impressed beyond belief. The dresses are SO comfortable and SO cute. I have worn them running around the playground with Georgie, walking along the aqueduct, out to brunch in the city and while sitting in the car for hours on road trips. One of the most amazing things is that they don't wrinkle. Like, at all. Ever. I wear them a solid five or so times before they need a wash, which makes them some kind of magical mystery dress. I also adore this beautiful dress and this beautiful dress and if I was still the type to head to the office and attend meetings, you better believe I would be buying this one too.