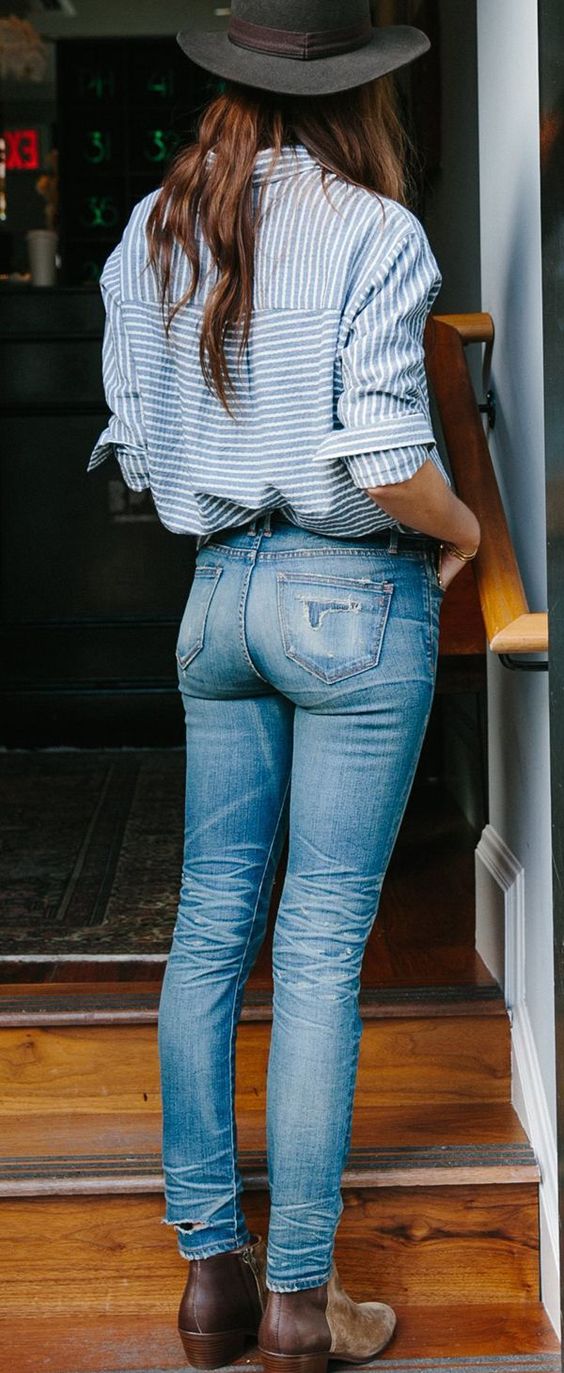 My go to outfit these days is a button down and jeans, and my love of button downs truly knows no bounds. They are the best and easiest tops to wear all year round – unbuttoned and breezy in the spring, underneath a cashmere sweater in the winter, over a bikini at the beach – and as an added bonus, they have gotten me through a year of nursing and wanting to wear something easy but also stylish.
In terms of fit, I always like my button down to be a tiny bit on the oversized size, which can be tricky when cuffing the sleeves up as they can annoyingly slouch down if the roll isn't tight enough, or if it's too tight, the sleeves can look disproportionately puffed.
This J. Crew sleeve-cuff hack isn't new, but it's new to me, so I wanted to share! Steps below, and more details and pictures here.
Step One: Unbutton the entire sleeve.
Step Two: Fold the shirt halfway up your arm, so that the cuff lies across the elbow.
Step Three: Roll the bottom sleeve up the arm once, so it covers the cuff's seam.
Step Four: Roll the bottom of the sleeve up the arm one more time, starting from the bottom inside corner and tug the upper, outside fold so it sticks out.
Another tip: If the above doesn't work or look quite right, a stylist taught me another way to cuff your sleeves to give the same perfectly undone effect. Start with buttoned cuffs, then roll once or twice, then grab the sleeve from above the elbow and tug so the cuffs end up just underneath your elbows. Voila!