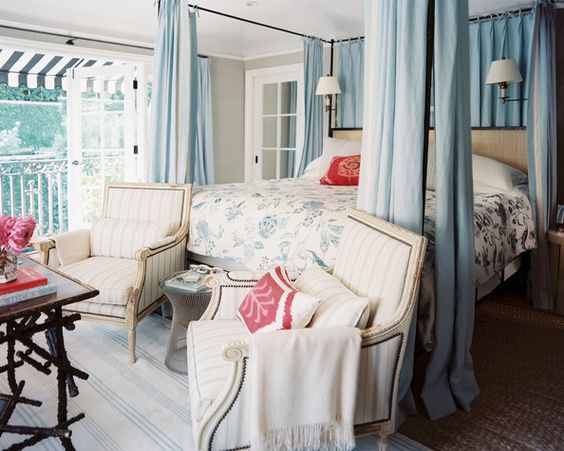 It's been a pretty blissful week down the shore, although it took a few days for Georgina to get totally settled sleep-wise. She would cry for a few minutes before bed and her naps were shorter than usual, but after a few days she totally acclimated and is back to her normal sleeping schedule. It's interesting because she was never, ever bothered by a change of scenery for sleeping before – we would travel and just plop her in her travel crib and she was good to go. Maybe it's just a phase, or maybe it's because she's getting a little older and even more aware of her surroundings. Whatever it is, I'm glad she's feeling settled now!
The weather has been off and on here, but it's still my favorite place to be. There is nothing like having views of the ocean in every room, and listening to the sound of the waves crashing as you read in bed at night, or eat dinner, or relax on the porch. Tom is heading back down from the city after work today, and tomorrow morning our best family friends are coming for the weekend. I'm looking forward to BBQ's and pina coladas and beach walks. Heaven!
Have a wonderful weekend!!
A Few Things…
An interesting perspective on picky eaters.
What a gorgeous, classic bathing suit.
They may not look like much, but these white sandals (currently on sale for $9!!!) are pretty much perfect. I'm buying a fresh pair since my current ones are verryyy well loved.
Love love LOVE this vanity set up.
Cleaning hacks – 16 and 20 are my faves.
Spending the summer in the sun? You need this.
I think I need this cross body bag – it looks so cute and casual and comfortable on Liz.
Love the dress, earrings and sandals from this great post – they would make for an adorable summer outfit.
These are great summer sandals – love the color, and they're on sale!
After reading this post from one of my favorite beauty blogs, I have added this to my beauty wish list.
This apartment tour is beautiful.
This like the perfect summertime cup for Georgina – it keeps water cool for hours.
Photo via