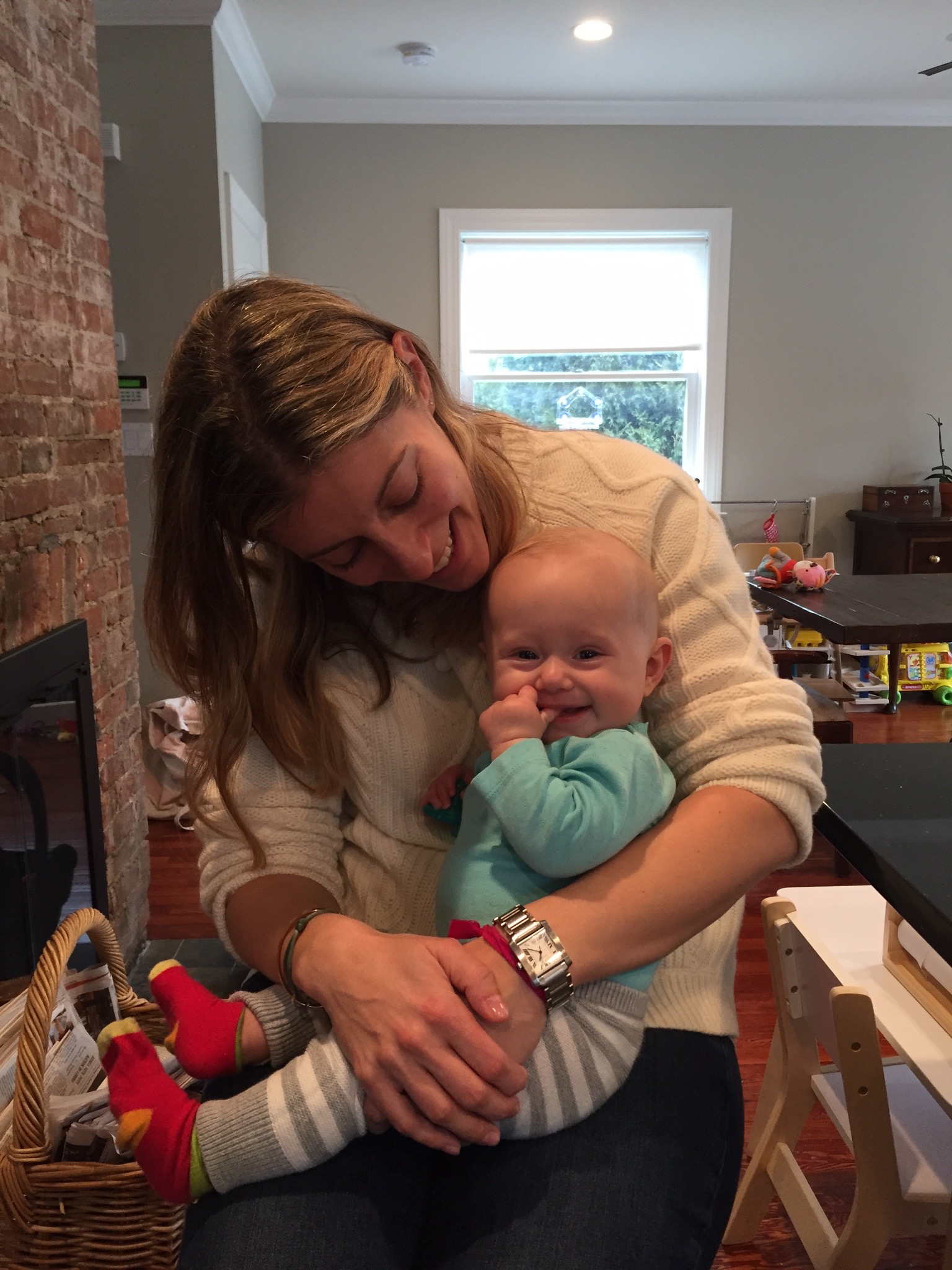 Emily and I have been best friends for over 20 years. Every spring break growing up I would stock up on J. Crew bathing suits (purchased directly from the catalog, of course) and join her family for vacation in Ocean Reef, and every summer Emily would join my family for a week down the shore. We would have constant sleepovers and write each other endless notes about our grown up life, where we would have babies and live next door and work at the Ponds Institute (Remember these commercials?? We loved those glass doors!)
Emily, her husband Matt and their daughter Alice (who I am so proud to say is my goddaughter :)) live on the Main Line in Philadelphia, and this weekend they drove up to stay with us, and it was the best. It breaks my heart a little bit that we don't live closer, but a two hour drive is do-able and I'll take it.
Georgie has long loved Alice, ever since I showed her the video from the hospital right after she was born. All weekend Georgie would proudly proclaim 'Allliiiiice!!!!' whenever she was around, and she was so gentle and sweet with her – it was wonderful to watch. Alice is five months old and was so wide-eyed at Georgie as she ran around and chatted and played. I can't wait for them to be best friends!!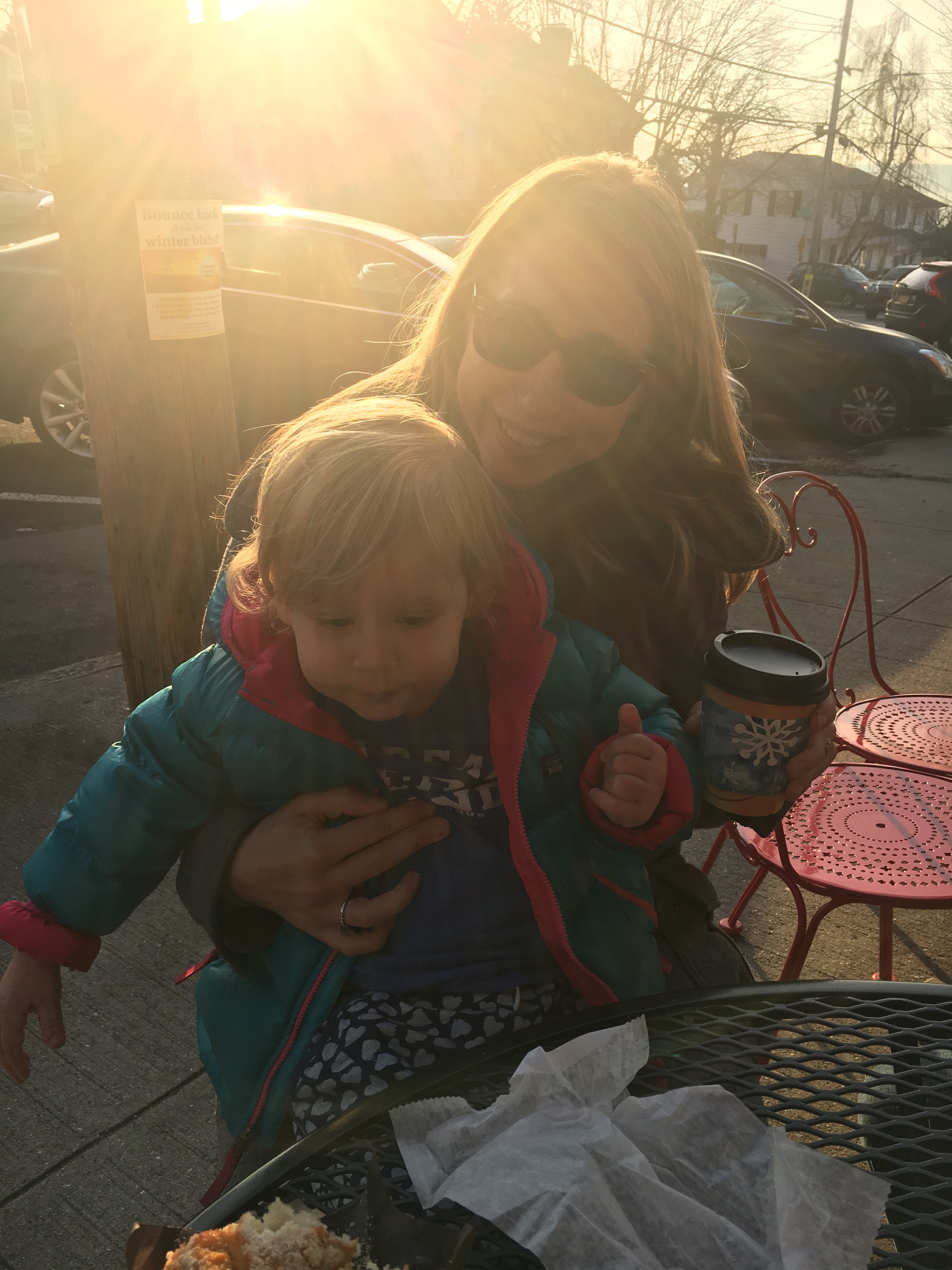 We lucked out with a warm and sunny day on Saturday, so we took a walk along the aqueduct and got chai tea and blueberry muffins at Black Cat Cafe. Their muffins are amazing, as evidenced by Georgie's intent mission for more in the picture above.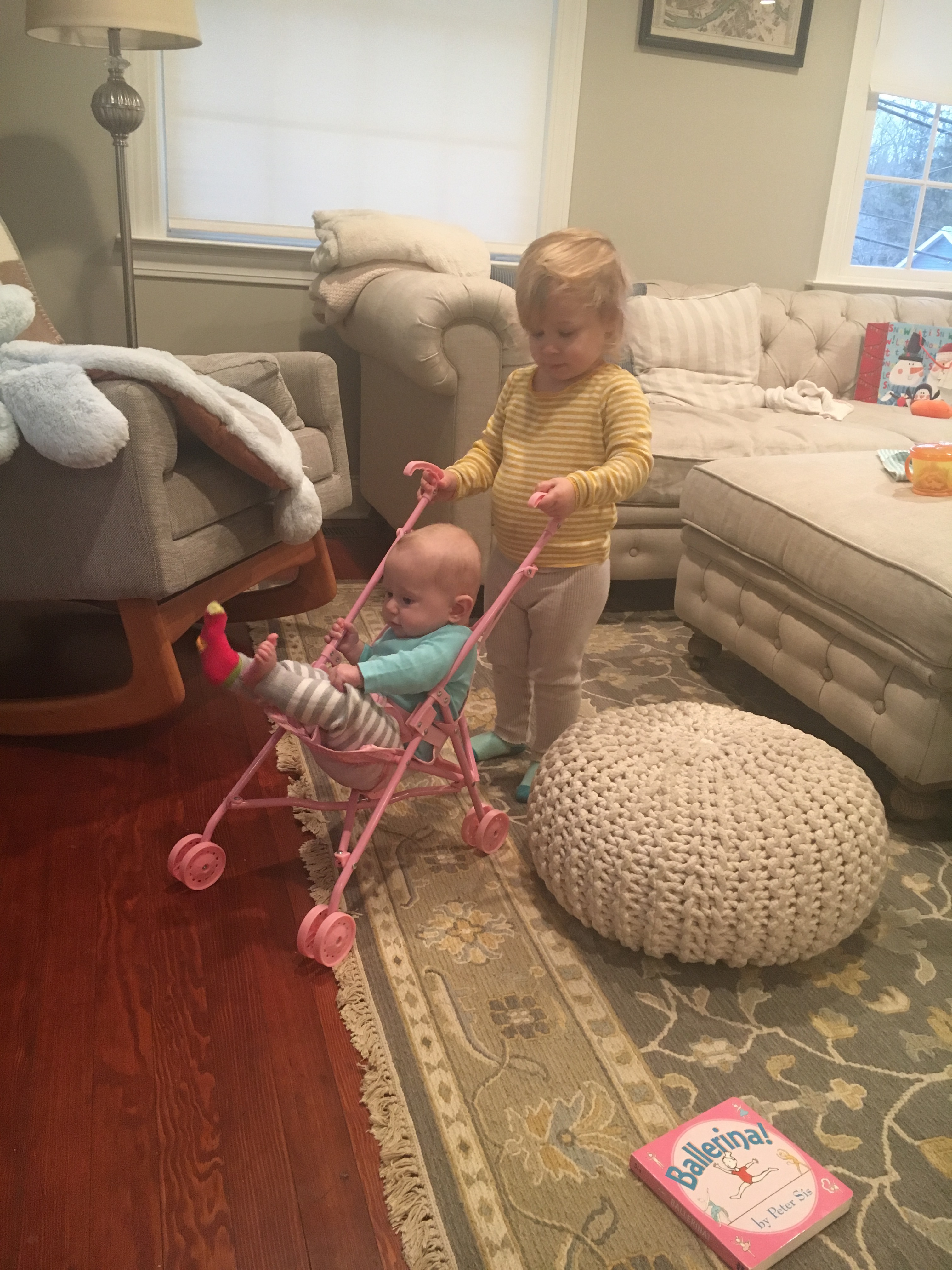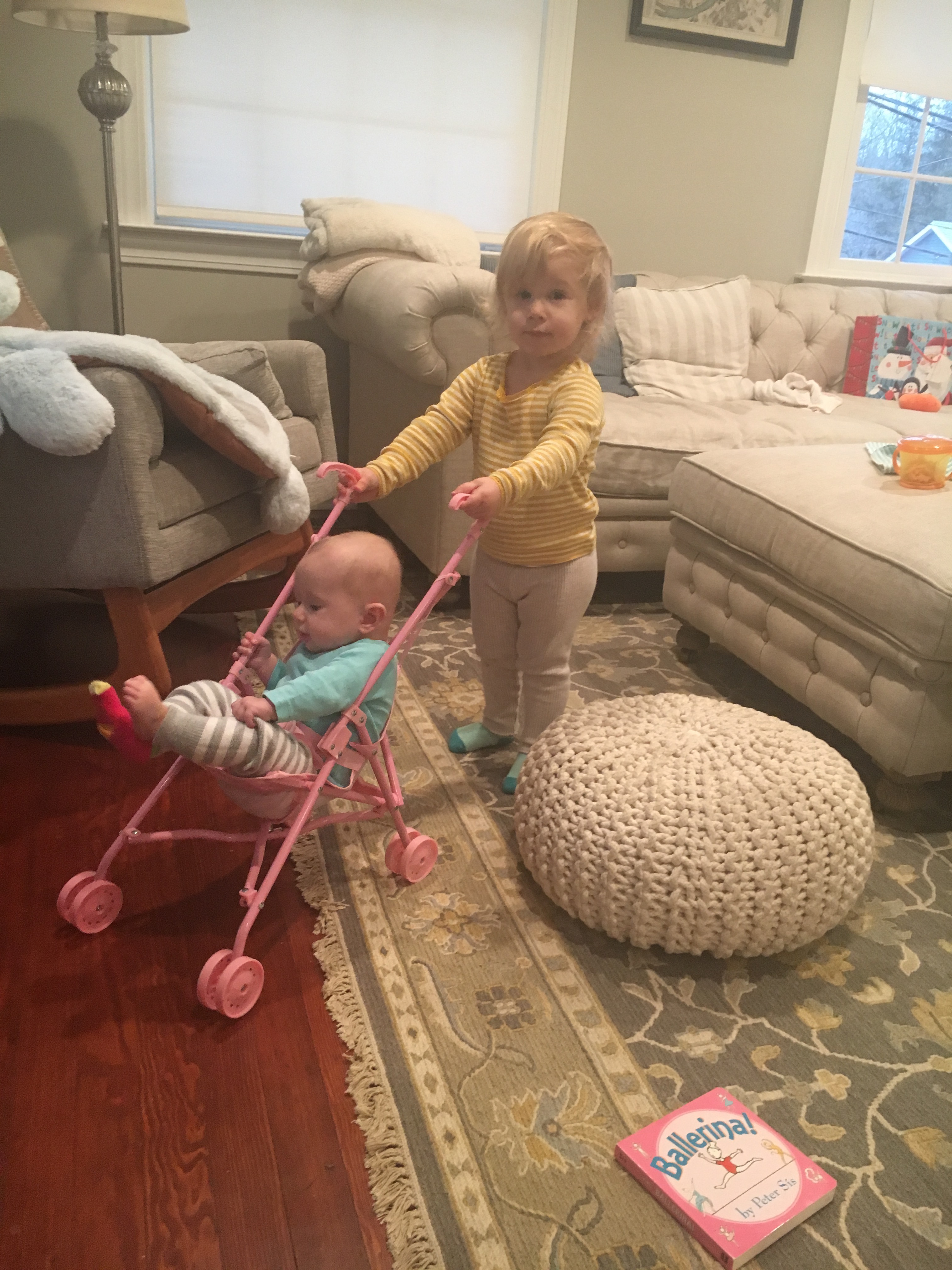 So cute I can barely take it. Thanks for being such a good sport, Alice 🙂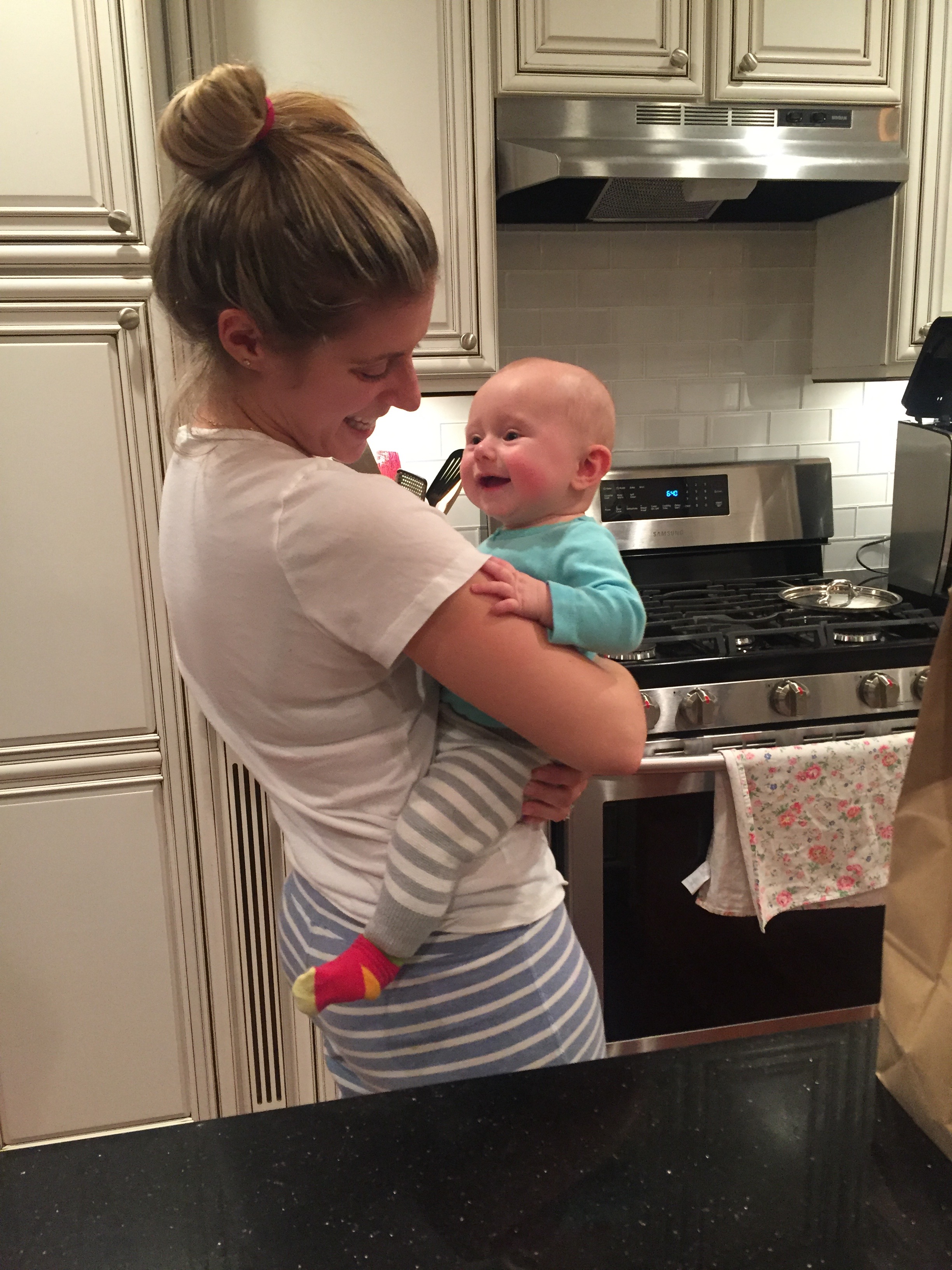 Matching stripes!