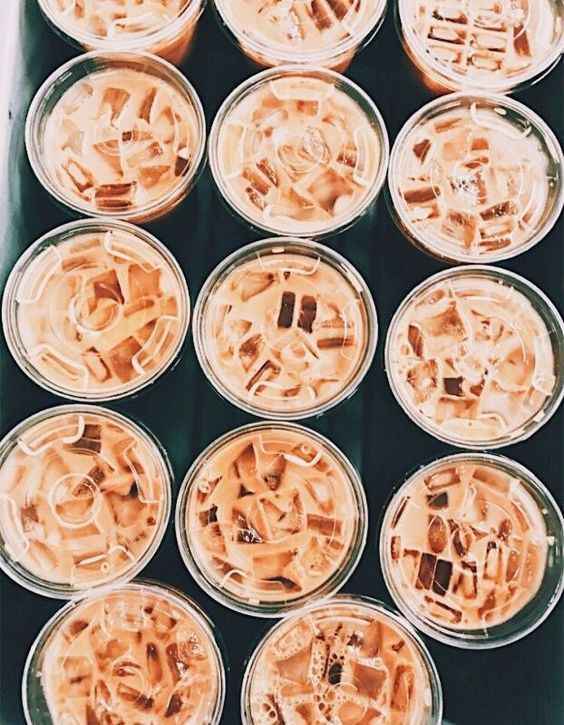 Here are a few things I'm into these warm-weather days:
Contigo Iced Coffee Tumbler // If you love iced coffee like I do, then I highly recommend you shell out $14 for this tumbler. Normally I fill a cup or tumbler with ice, coffee, milk and sugar and then try unsuccessfully to get it properly mixed in. My first sip usually includes a large clump of brown sugar that has settled to the bottom. Not refreshing.
With this tumbler, after you put everything in and twist the top on, you turn it totally upside down and shake it to get everything all mixed in. It doesn't spill or leak! At all!! And everything actually mixes together! Then you pop the straw in and sip away. What a genius invention.
Parenthood // A few months ago while Tom was away on a business trip, I decided to get myself into a new show, and for whatever reason Parenthood came to mind. Oh boy did I love it. I am about a decade late, but the show completely holds true no matter when you watch it. It's such a beautiful slice of life. I also love the New York Magazine recaps of each episode.
Poncho Towels // There is that awkward 15 or so minute stretch post-bath where you want your kids to dry off and enjoy a little diaper-less time, but being totally naked makes them too cold. I love hooded towels but they immediately fall off, and bathrobes are very adorable too, but they also have a tendency to come untied and slip off. I recently found these poncho towels and they are the answer to all of my bathtime prayers!
They are so soft, come in great patterns, and they serve the purpose of staying put, and keeping Georgie and Rex cozy until it's time for pajamas. Rex has this one and Georgie has this one. It's become my go-to baby gift, and I also love the brand's storage bins, which are all over our house.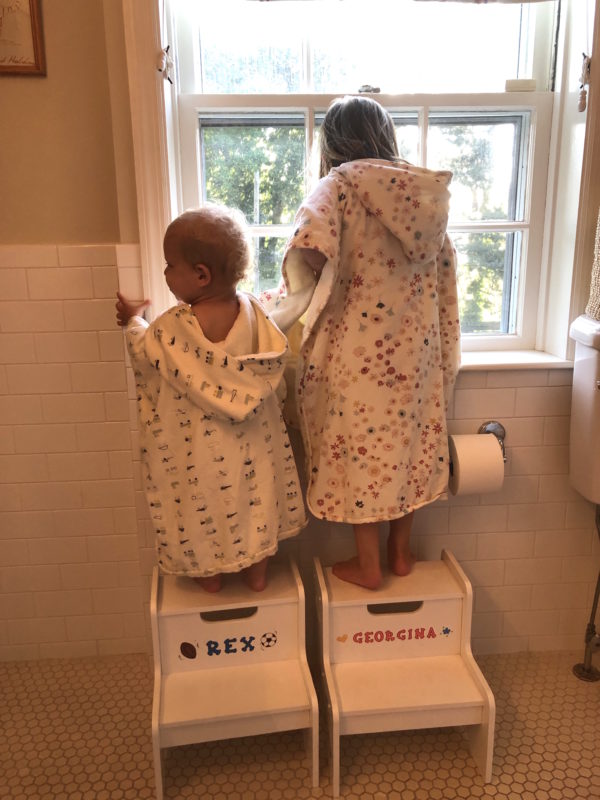 Image via.