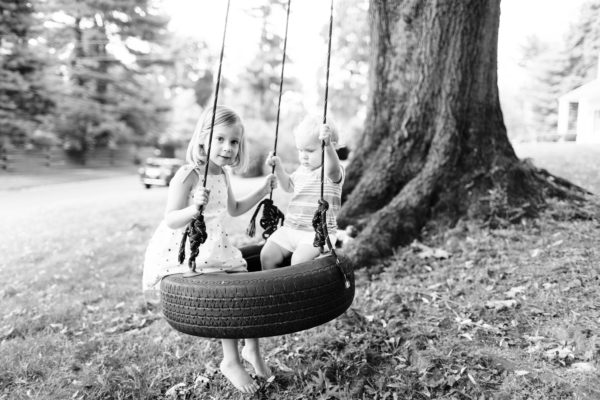 When Rex was around six months old, we were at the pediatrician for a check up, and I mentioned how since he had started to really be able to move around the dynamic between him and his sister had changed. The doctor laughed and told me what her daughter said in retrospect about her younger brother: 'First they're boring, then they're annoying, then they're fun.' So far, it has rung very true!!
During the first few months of Rex's life, Georgie mostly adored him and doted on him and always wanted him included, and basically acted as a little mini mom to him. She would mimic the things I would say to him, pat his back to burp him, and bring him toys and teethers to play with. She thought he was cute, not a threat, and also most of the time sort of boring. She wanted him around which was sweet, but then would sometimes forget he was there. He just laid there looking around with big eyes, slept a lot, and went through a lot of diapers.
Once he started really moving around and Georgie realized that her toys were in danger of being grabbed by his chubby little hands and then immediately drooled on and chewed on, her guard went up a little. Suddenly, she would start to panic when Rex crawled her way, and she started to amass a collection of her favorite toys high up on our kitchen counter where he could never reach them.
Now that Rex is really getting a personality, they also play together which is heart melting. They love to wrestle (hilarious), run around outside, splash in the water table, and Georgie loves to tickle Rex until he lets out that precious little toddler giggle.
I have two older brothers and a younger sister – I know how amazing and incredible and special and unique sibling relationships are, and I'm so glad Georgie and Rex have each other.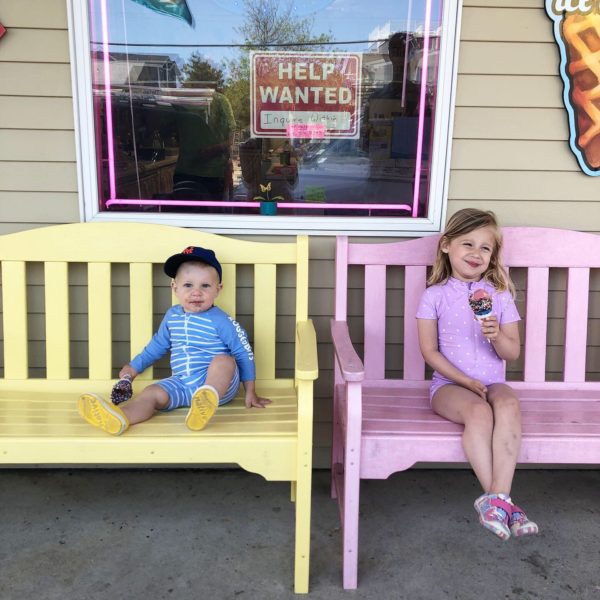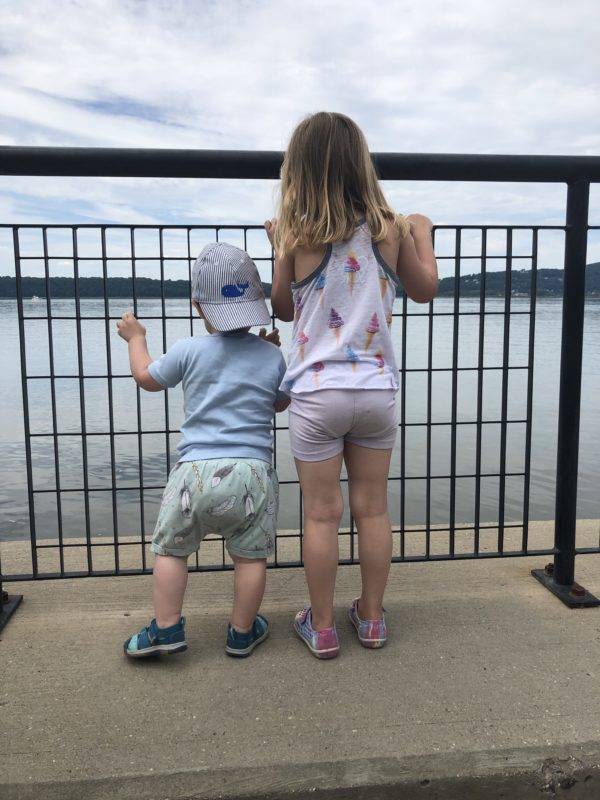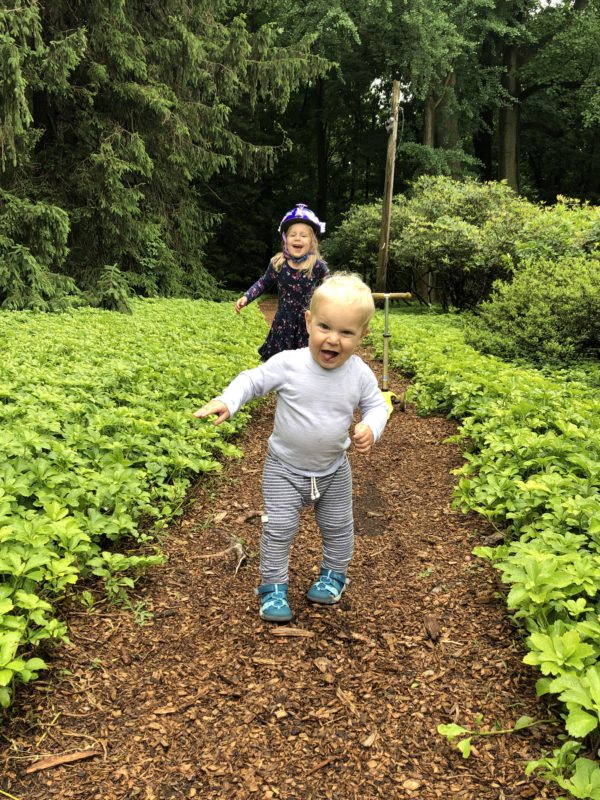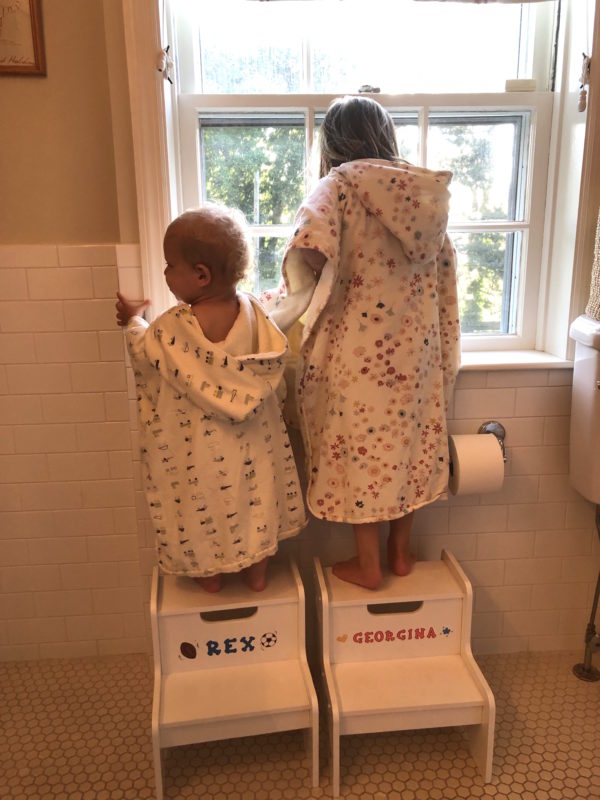 Top image via the amazing Molly Smith!