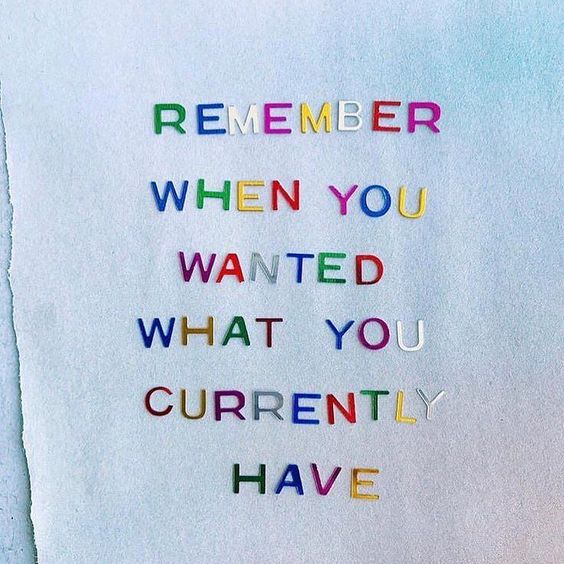 I have seen this quote a bunch in recent months, and happened on it again today, when I really really really needed it.
Without getting into too much detail, we started potty training Georgie at the end of December, and while she was such a superstar champ with getting the hang of it all within just a few days, we hit a snag a few weeks in and have struggled with the poop part for over a month now. Yes it's frustrating and tricky and super hard to accept with patience (anyone who has gone through it will know exactlyyyyy what I mean). It's also just not a big deal in the grand scheme of life. Georgie is happy, healthy, she sleeps great, eats great, likes to share her toys, and is a general delight.
But it's that second part that I am having a hard time bringing myself back to. For me, a stay at home mom who is 38 weeks pregnant tomorrow (read: crazy insane emotional), it's become the biggest deal. I've had tunnel vision over it and I can't seem to stop myself from reading everything there is to read about it (ugh, online message boards, why can't I quit you?!). Georgie has good days and bad days, and so do I, but ultimately I am trying so hard to accept and remember all of the good and shrug off these tricky little frustrating moments when they arise. Easier said than done for sure, but as Tom keeps reminding me, my New Years resolution was to be more patient (be careful what you wish for…).
So back to the quote above. When Tom and I were trying to get pregnant with Georgie, I found myself on a similarly obsessive cycle. I would look at everyone who was pregnant or had a baby and wonder: 'How long did it take you? What was your process like?' I would read everything I could possibly get my hands on, especially the crazy toxic message boards and Facebook groups. It consumed me, when I should have just taken a step back to appreciate all of the good in my life and let this happen when it was supposed to. Which it did. Twice.
Now I have a beautiful, healthy three year old girl who I cherish so much, and I'm pregnant with a healthy baby boy. I'm so lucky. If five years ago I looked at myself walking down the street I would have been so jealous. 'She has nothing wrong with her life,' I would have thought. 'She has it all. Everything I want.' So why can't I bask in the delight of all of that, and just tell myself that my daughter will eventually be pooping in the potty on a consistent basis?! (Yes, I realize that I sound like a nut.)
I used to want so badly what I currently have, so I just need to let everything else go. And hopefully one day I will actually be able to do that 🙂
Image via.