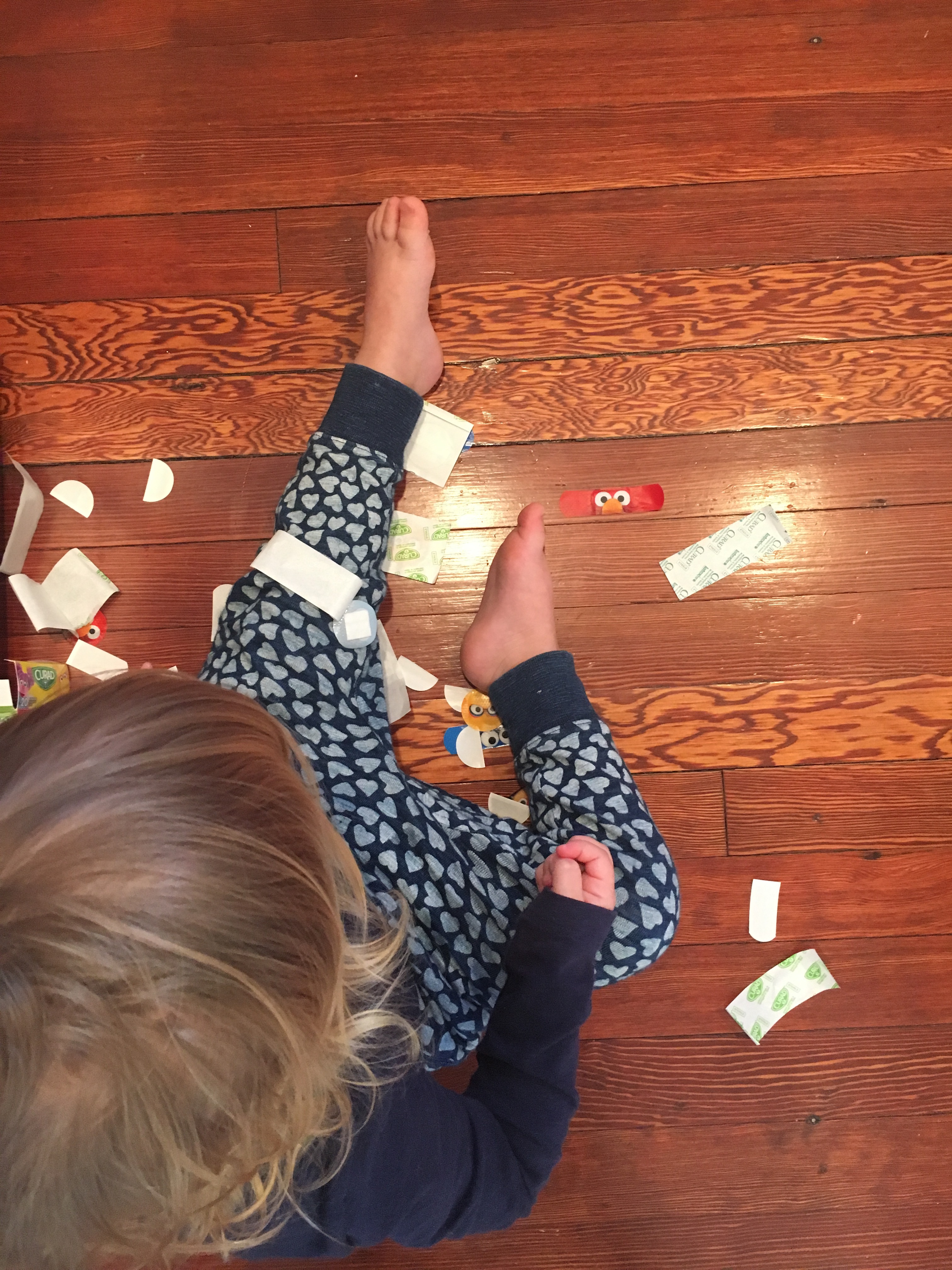 I know every toddler is different, but I have found an incredibly easy of entertaining Georgie for huge chunks of time, while also helping her fine motor skills. BAND-AIDS!
Georgie is a huge fan of stickers (I have sheets of glittery star stickers in my diaper bag and in the car) and recently started showing interest in the box of Sesame Street band-aids in her bathroom. So one evening while I was making her dinner I brought the box down, and was amazed at what happened over the course of the next 40+ minutes. She carefully took each band-aid out of the box, peeled it open, pulled off the paper covering the sticky parts and stuck the band-aid on the floor, or on her pants, or on her foot.
We have gone through a few boxes so far, and the novelty is still there. She loves it, and it's the best way to keep her content when I need to get something done.