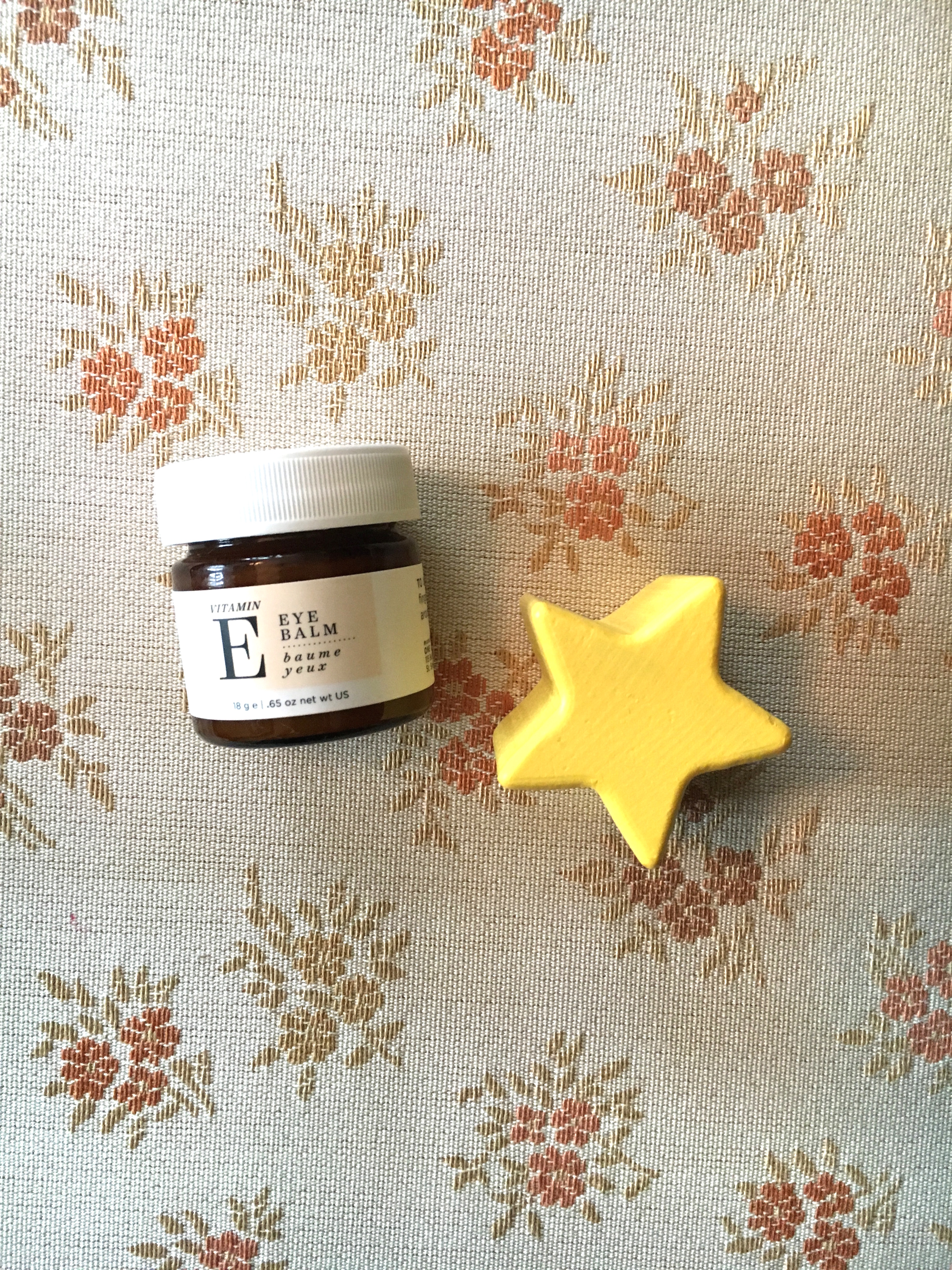 I'm a huge fan of skincare (is it strange to call skincare a hobby?!) and very picky about what I use – partially because I like to stick to organic, good-for-me products, and partially because I rarely wear makeup, so rely on heavy duty skincare to ensure my skin looks as even and healthy and dewy as possible.
I recently picked up a new eye balm, and it blows away anything else I've ever tried. It's super rich, so the tiniest bit goes a long way, and I apply a heavier amount at night to really let it soak in. Since this eye cream is all natural, it relies on vitamin E, shea butter and pomegranate to smooth, firm and hydrate. It doesn't do much for erasing dark circles and I find it hydrates more than anything else, but I love the way it feels when I apply it (like butter) and since the skin around the eye is so sensitive, I like that it doesn't contain any chemical-y ingredients.
Tip: Use your ring finger to dab (not rub) the balm in, and only apply it underneath the eye. I read once that there is no need to ever apply eye creams above the eye – that area doesn't wrinkle, and applying creams consistently will just make the skin sag.