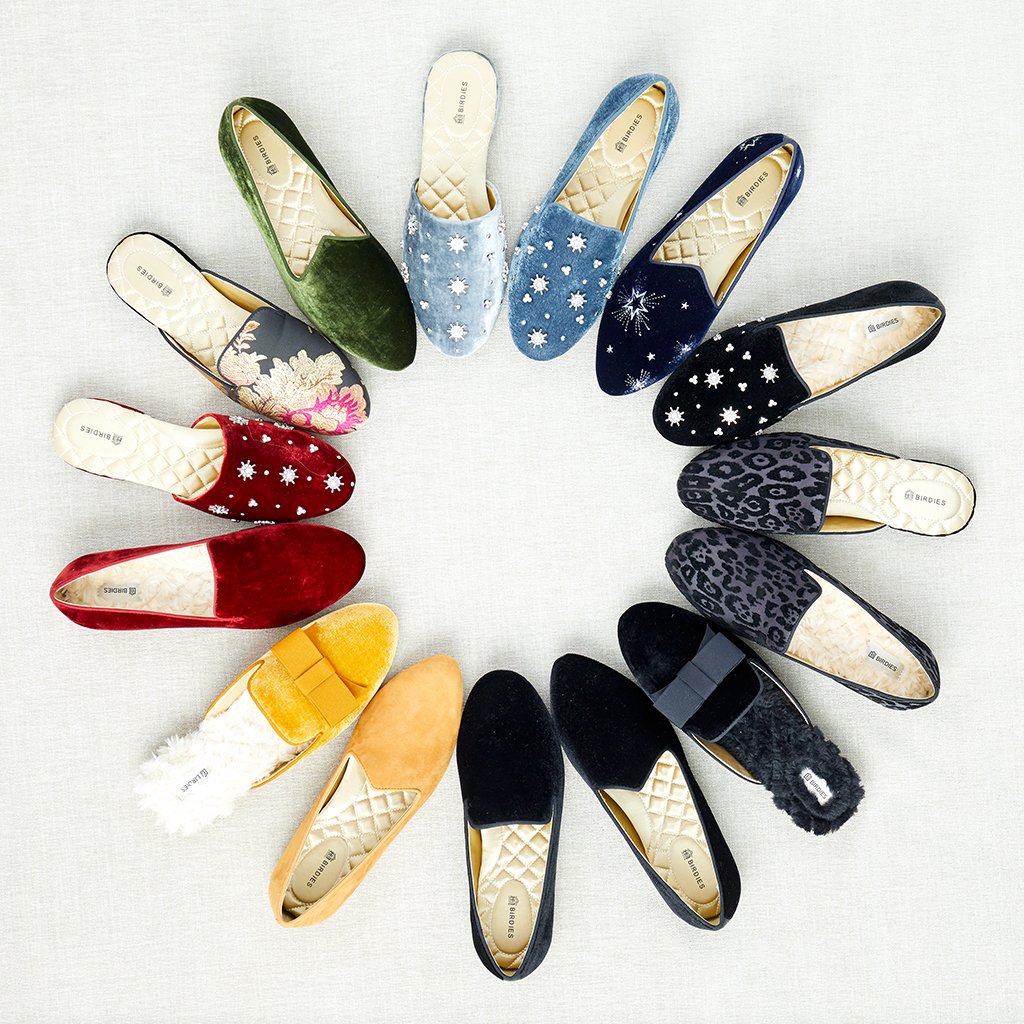 I have found the perfect fall shoes and I never want to take them off my feet because they are so delightfully comfortable. Like stepping into a hug and then walking on a fluffy cloud. They are made with the comfort of a slipper and the support of a sneaker, but meant to be worn outside. Essentially heaven in shoe form!
They're by San Francisco company Birdies, and made with a '7 layer responsive cushion technology, elevating arch support, pressure-reducing heel cookie and no-slip rubber sole'. The shoes mold to your feet over time, and the added bonus of being able to slip right into them while holding the inevitable one million things I'm always holding before heading out the door (baby, diaper bag, toddler jacket, two water cups, keys, baby hat etc) is divine.
It took me a really long time to decide which pair to get but I ultimately settled on The Phoebe in Saffron Bow, and I love them so much. They're perfect with jeans, a tee and a cardigan, which is basically what I wear everyday. I think my next pair will be The Starling in Black Crystal, which I plan to wear with leggings and cozy sweaters as the temperatures get cooler.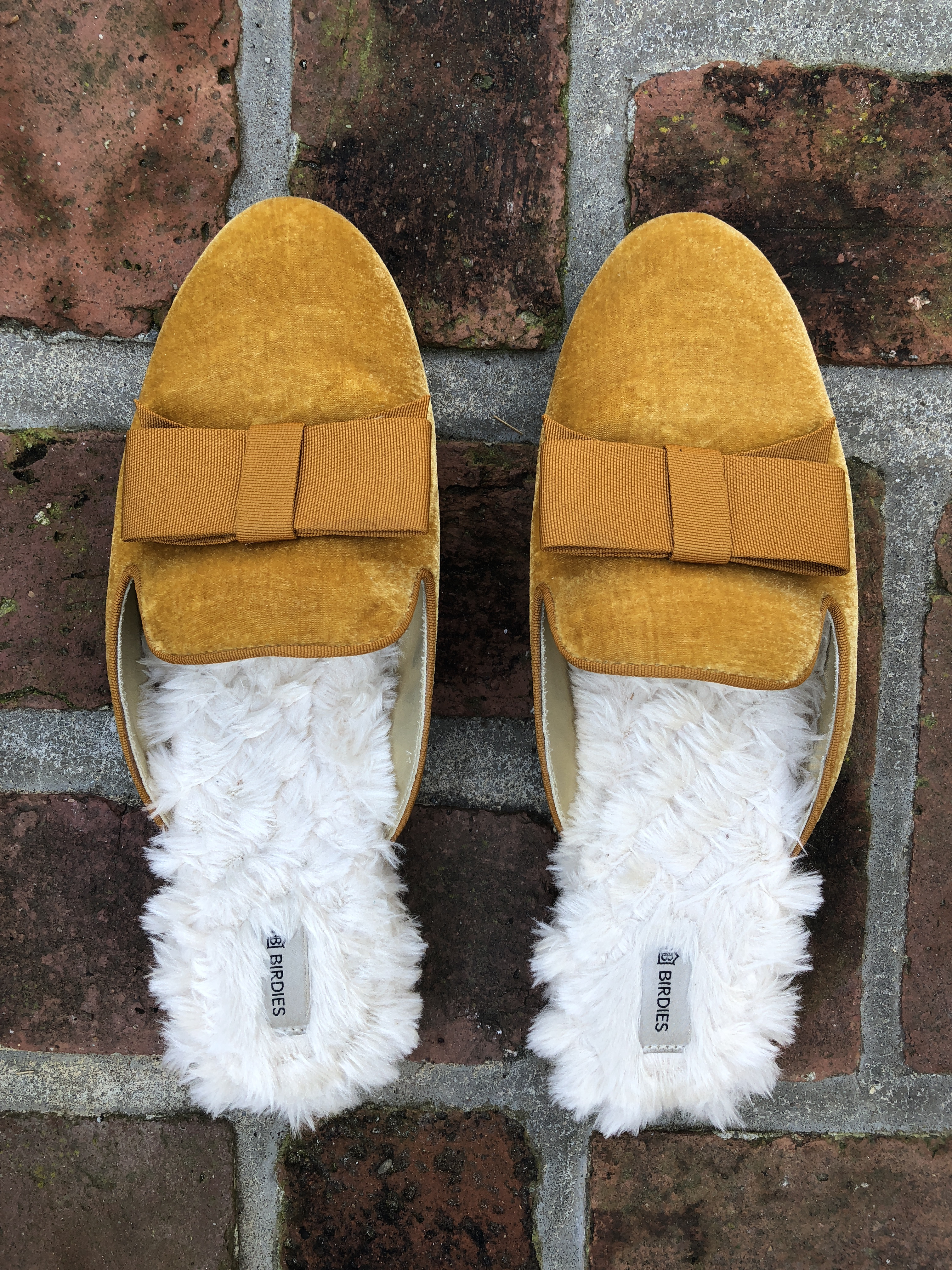 P.S. Use this code to get $20 off a pair!
Top image via.