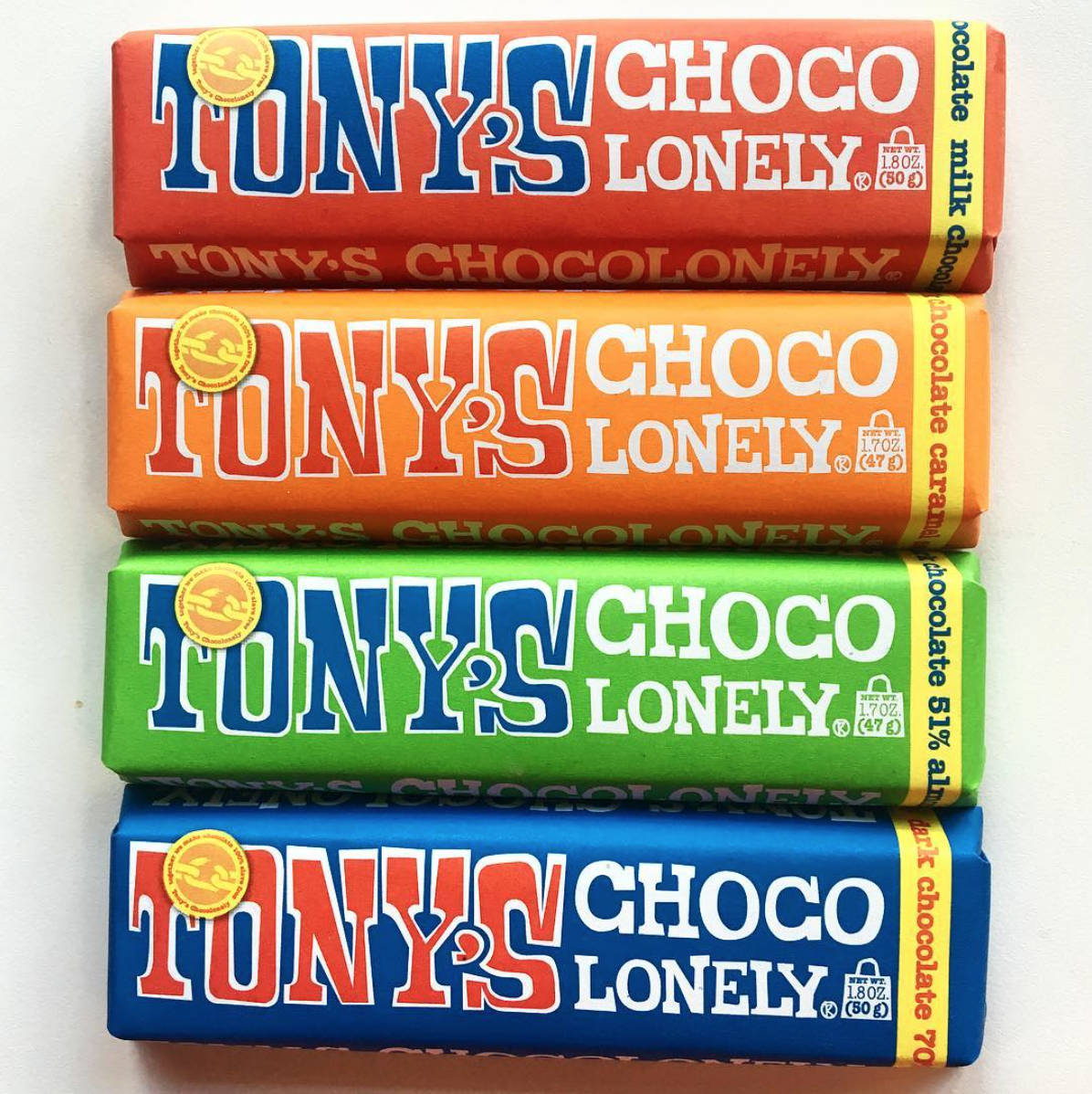 Here are a few things I'm into these days:
Tony's Chocolonely // I went grocery shopping on a somewhat empty stomach last night, so of course I impulse bought three bars of chocolate as I was checking out. (To be fair, the packaging is amazing and I am such a sucker for cute marketing.) I bought dark almond sea salt, milk chocolate and milk caramel sea salt. The brand is Dutch and 100% fair trade with a truly impressive impact, and oh my goodness it's heaven in a chocolate bar. It's thick and creamy and just so delicious. Tom took one bite of the caramel bar and said, 'Wow. This is chocolate crack.'
Armchair Expert // I love a good podcast, and Armchair Expert is a new-ish, somewhat surprising favorite. It's hosted by Dax Shepard, who is smart and hilarious and asks great questions. So far I have loved the episodes with Kaitlin Olson, Zack Braff, Kristin Bell, Lauren Graham and David Harbour.
Kristin Ess The One Shampoo & Signature Conditioner // I never blow dry my hair, so with the summertime humidity, sometimes stepping outside with freshly washed hair ends in total frizzy disaster. I really have to rely on a good array of hair products to help me out. I recently ordered the Kristin Ess shampoo and conditioner from Target and I absolutely love it. It looks fancy but is $10 a bottle (!), and it works magic wonders on my hair. It gets it squeaky clean and soft but somehow manages to totally reduce summertime puffiness and frizz. I would also love to try this moisture mask.
Image via.