One of the best things about living in New York is that there is style inspiration everywhere you look. A few weeks ago, as we emerged through the Holland Tunnel and back into the city after spending a few weeks down the shore, I immediately noticed two women with outfits that I adored. One of them was pushing a stroller with four inch heels – kind of crazy, but also amazing.
Here are a few of my favorite street style looks from the past fashion week season.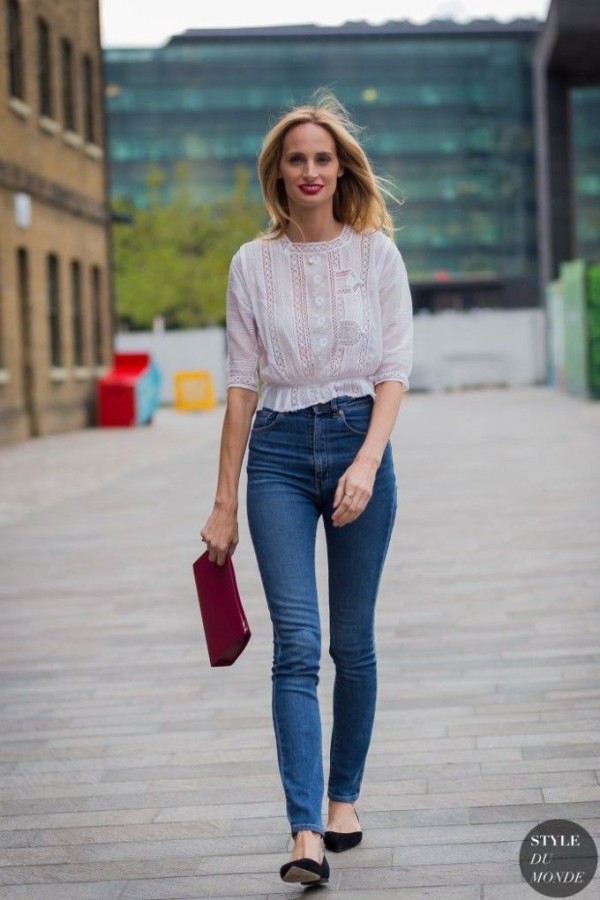 Jeans and a white tee or button down is my all time favorite look, and this is such a beautiful twist on that. Of course having legs for days helps!! I'm thinking I may need to pick up a pair of high-waisted denim for fall. (Fun fact: my favorite jeans ever are these from Gap – so comfortable and so flattering.)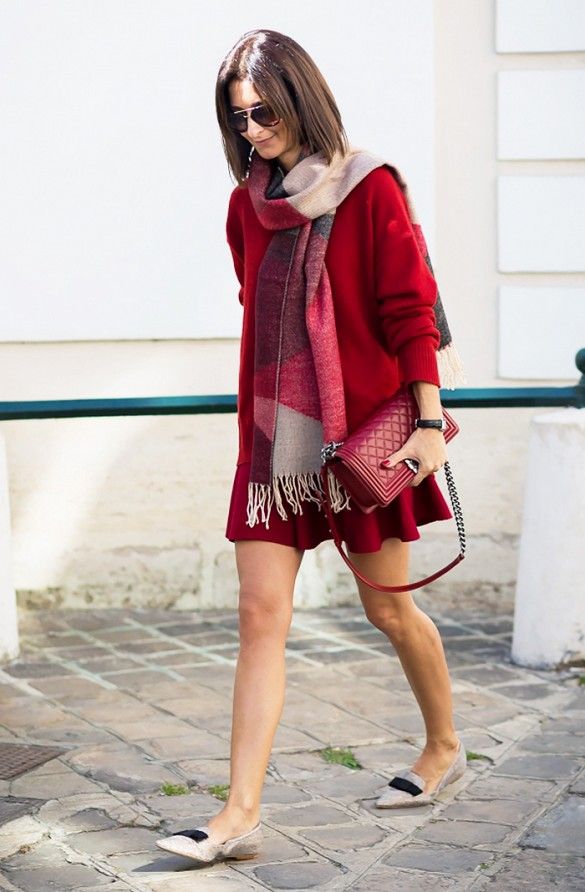 A chunky knit, a pretty skirt, an oversized scarf, ladylike flats, sunglasses and a Chanel bag. Perfect.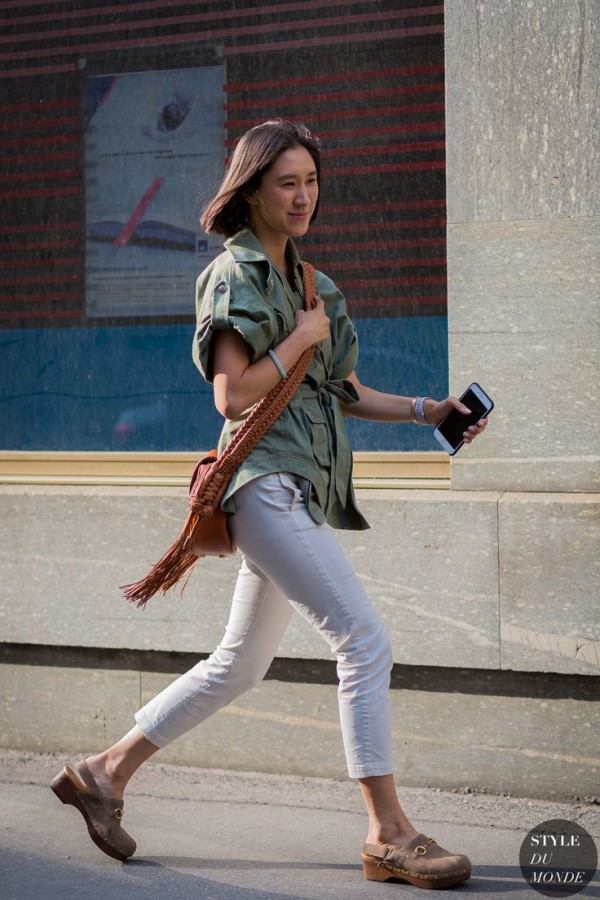 Eva Chen can do absolutely no wrong in my eyes. I love her style, her beauty & skincare knowledge and how she realistically and refreshingly manages being a new mom and career woman. She recently wrote on Instagram that khakis are the chic new mom pant to have, so I think I need to get some khakis! Also, those Gucci clogs are fantastic. She can truly pull off any type of footwear.
Photos via