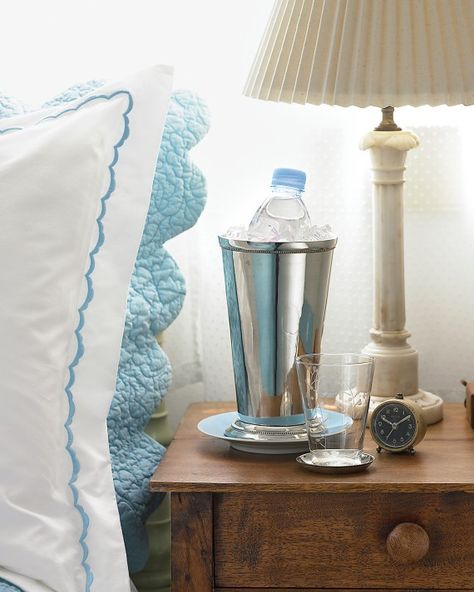 I bought Cameron Diaz's book a year or so ago, and while I admittedly haven't finished it (I bought it right before getting pregnant and then over zealously read every pregnancy and parenting book I could get my hands on), a few things really stuck with me.
Mainly, the importance of starting your day by drinking a huge glass of cold water. Cameron talked about how she imagined her body as a plant – it was dry and wilting in the morning after waking up and then fresh and rejuvenated after getting hydrated.
It genuinely makes me feel better to chug my entire water bottle before I even get out of bed, and it apparently helps to reduce body fat by getting your metabolism going, flushes out toxins and helps your brain function at its best.
P.S. These holiday themed water bottles from my fave ever company would be an adorable stocking stuffer!
Photo via