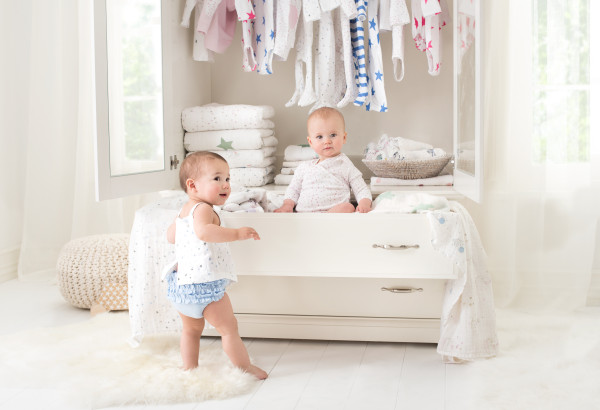 Dressing Georgie is one of my favorite things to do. It's endlessly fun shopping for tiny, adorable clothing and it's really fun getting her dressed. She seems to love it too – when I pick out her outfit for the day I show it to her and let her feel it, which usually results in her playfully grabbing the clothing and giving it a little hug. I think we have a shopper on our hands!
I was so excited to read that Aden + Anais has launched a line of baby clothes! Like most moms, I love their soft, adorable swaddle blankets (and sleep sacks!) and since their clothing will be made from the same muslin fabric, it will be just as wonderful.
I will definitely be getting the romper (I love how Georgie's bottom looks in bubbly rompers – so scrumptious!!) and a top and bloomer set. I also love these and these as pj's for fall and winter, and these jersey pants (with the matching hoodie, oh man!) are SO CUTE!!!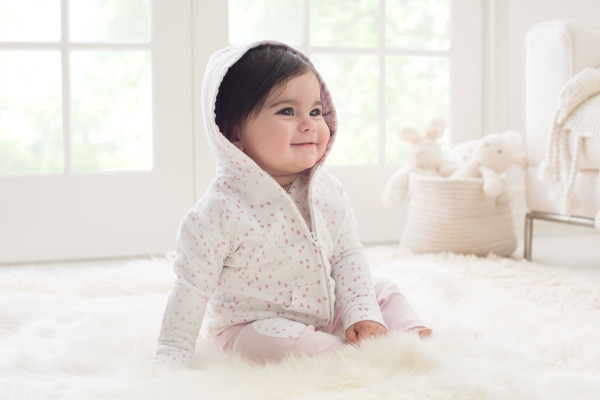 P.S. Some of my other favorite brands for Georgie are Old Navy, Gap, Petit Bateau, Pixie Lily and Hanna Andersson. Oh, and Carter's for pj's.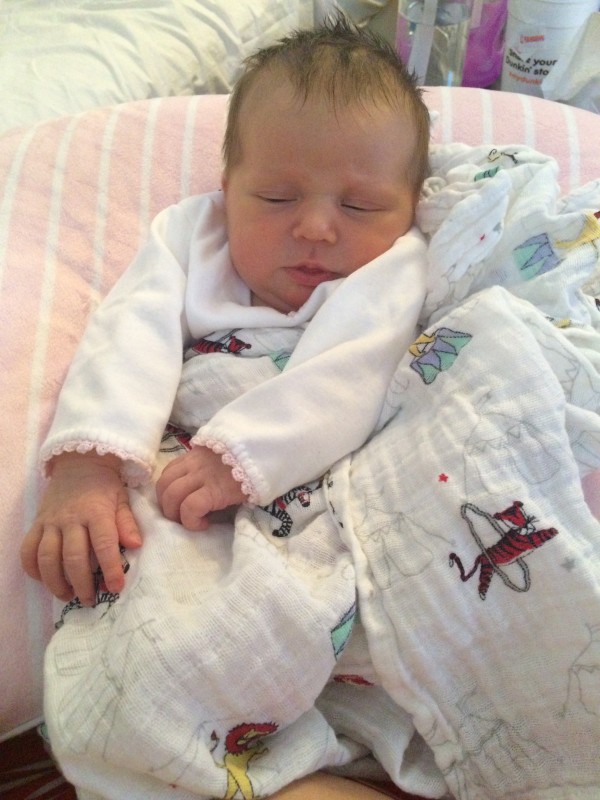 ^Georgie already enjoying her Aden + Anais swaddle blankets at just a few days old (note the trio of beverages – two huge bottles of water and a massive tea – behind her little head; those were never far away from me in the early weeks!)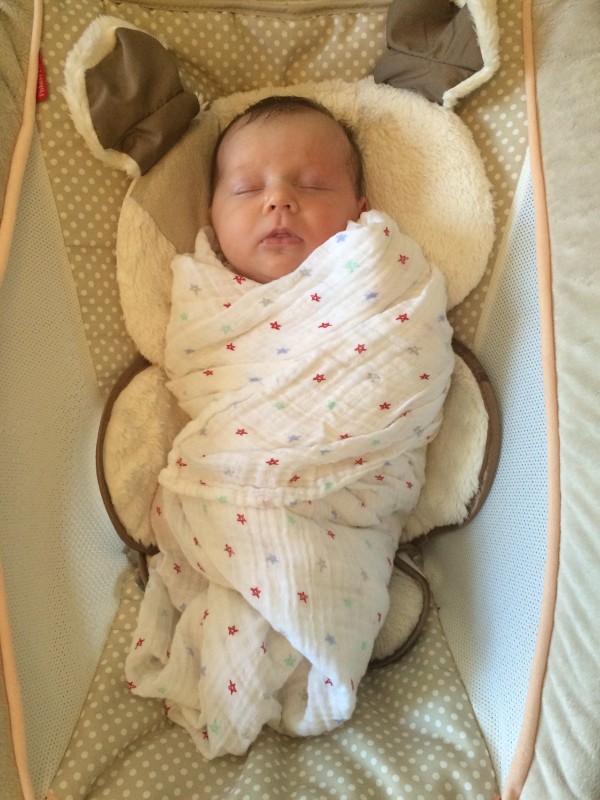 ^This star swaddle blanket quickly became our go-to for nighttime sleep
Top two photos via