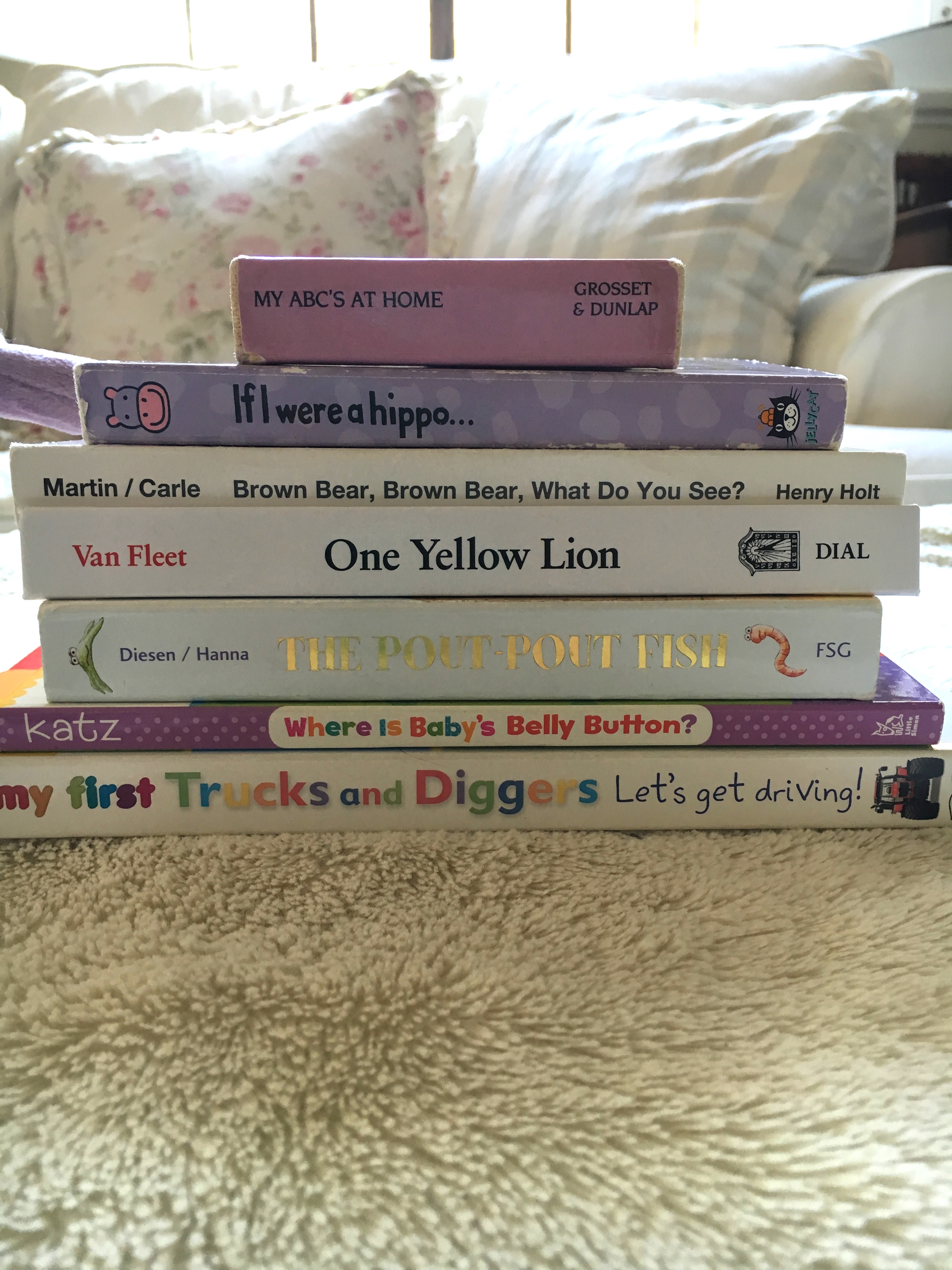 Georgie has always liked us reading a story or two to her before nap time or bedtime, but her love of books has increased a major amount in the past few months. We keep this toy bin filled with books in the living room, and Georgie spends so much time pulling the books out and 'reading' to herself. For the longest time she always read upside town (which was precious) and now she likes to pull out a book, come find me, plop on my lap and suck her two fingers while I read to her.
There are a few solid favorites that Georgie particularly adores. Her top three are One Yellow Lion, Brown Bear, Brown Bear, What Do You See? and The Pout Pout Fish (sometimes she will look up at me and go 'pow pow?' which means she wants me to read Pout Pout Fish to her:)). She typically has me read these to her at least five times in a row, and likes to help me turn the pages, usually skipping several along the way. For nap time and bedtime, her ultimate favorite right now is Llama Llama Red Pajama (not photographed because it's in the nursery where Georgie is currently napping). I always give her a choice of a few books and she always lights up, smiles and points to this one. I love it too – it's adorable and definitely a solid one to have in any book collection.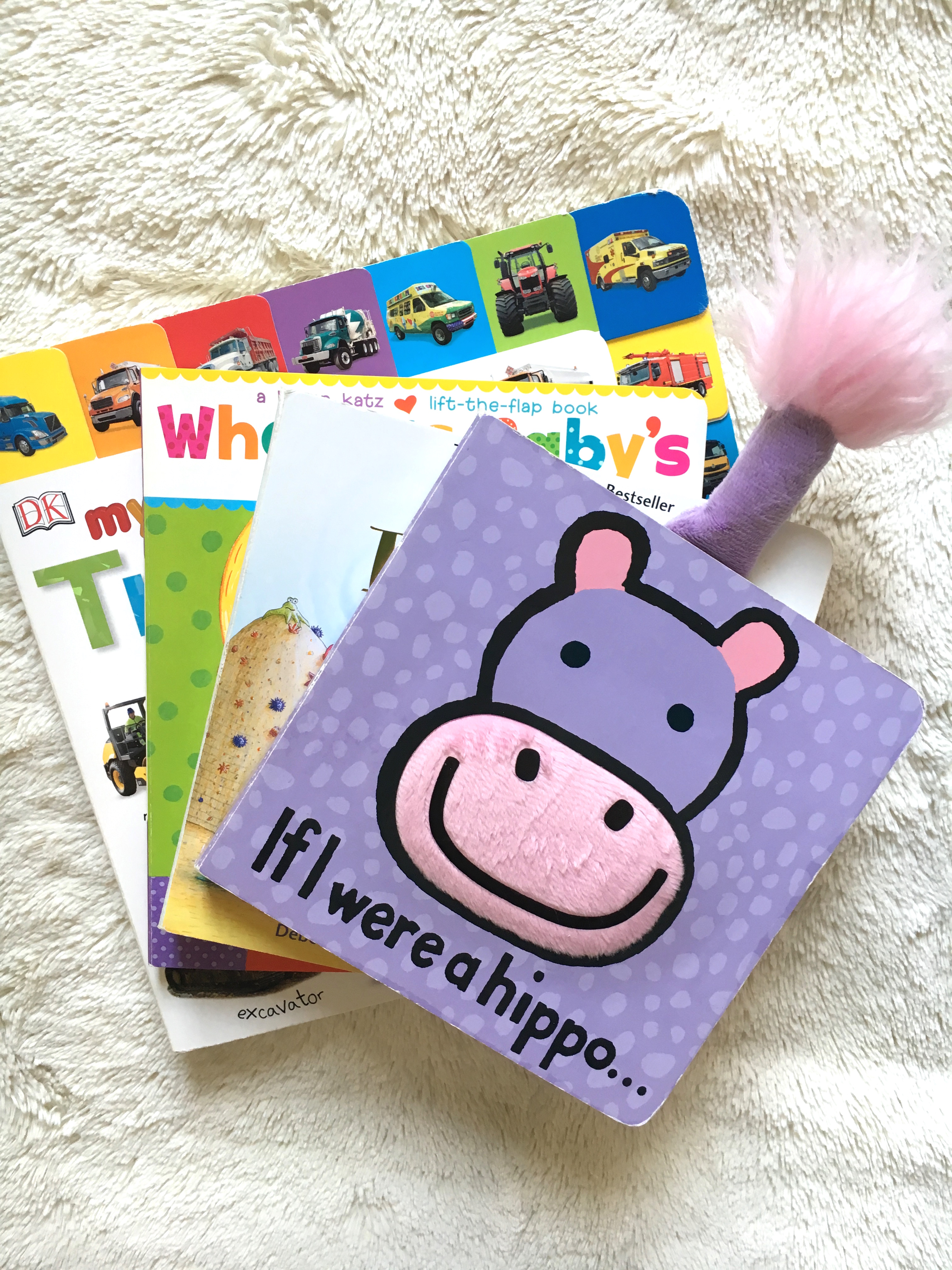 Georgie also loves If I Were A Hippo… (we have the matching Jellycat stuffed animal) and My First Trucks and Diggers, which we bought in San Diego. She's so into watching and waving to trucks and buses when we go for walks, and she loves flipping through this one. Less of a story and more just tons of pictures and descriptions on each page, but a fun one nonetheless.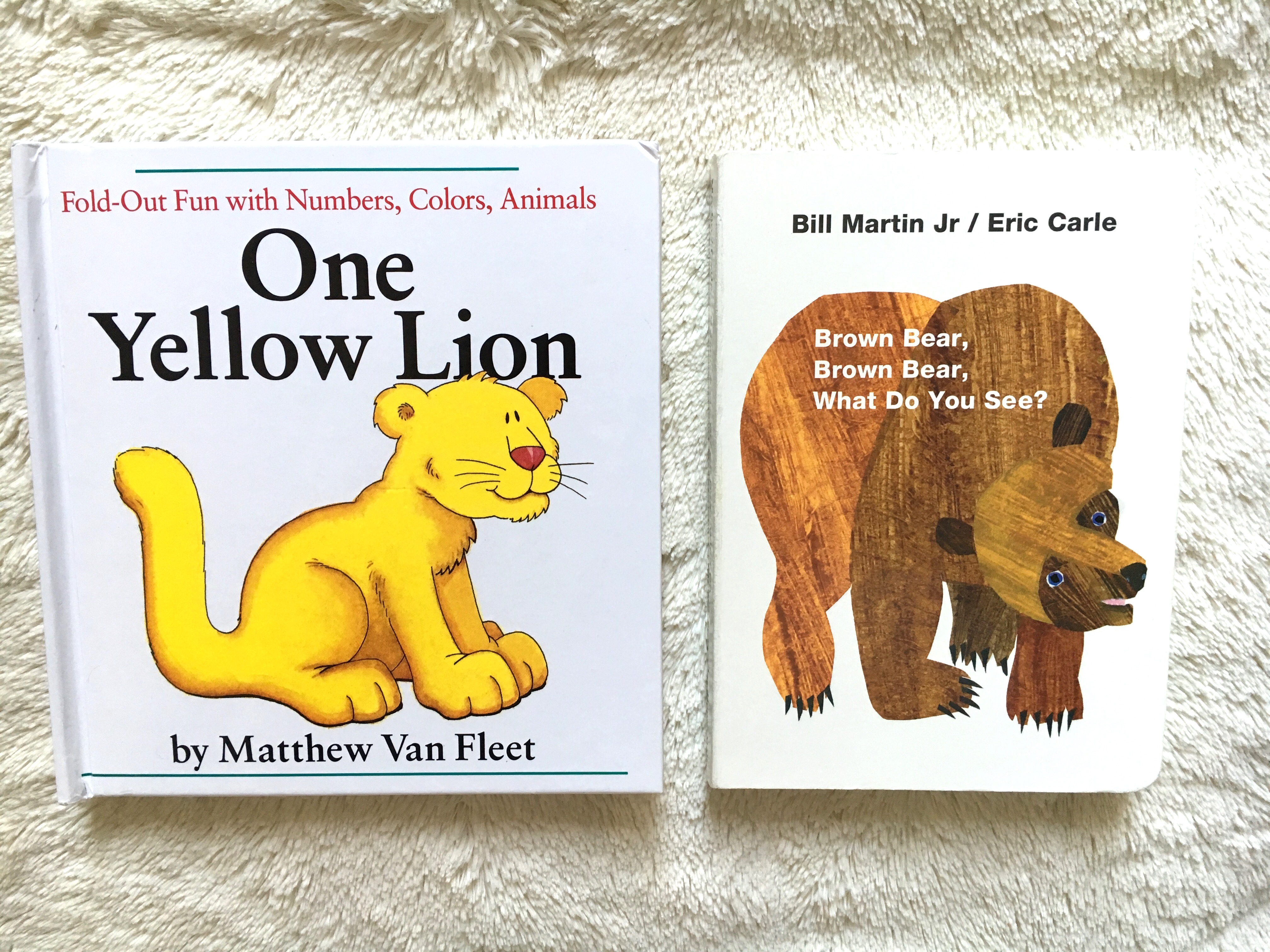 Another classic in our house is Where is Baby's Belly Button (also Where Are Baby's Easter Eggs) which is especially loved because each page has a flap. Books with flaps = endless entertainment for toddlers. And although I can't find them to buy anymore, we have such a collection of these tiny chubby board books from when we were little. My mom saved them and we brought them back to New York with us and we get so much use out of them. They're the perfect size to pop into my bag and stroller caddy and provide the perfect distraction at restaurants while we wait for our food to arrive.