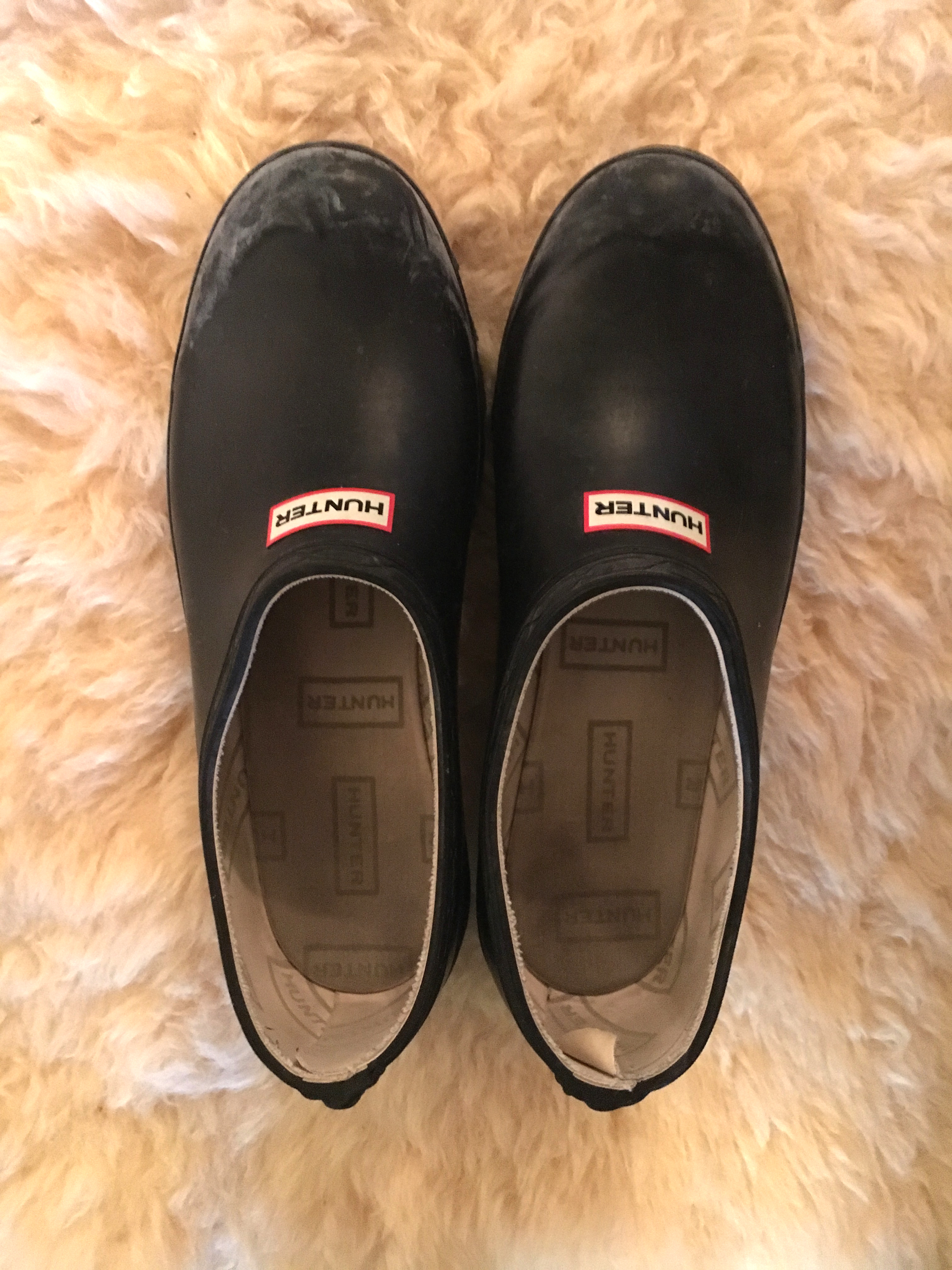 There are two things I hate about most footwear in the rain. 1) You have rain boots on (usually with socks) and since it's fairly warm and super muggy, you get ridiculously hot and uncomfortable. 2) You have normal flats on, which get soaked. My solution: a beloved pair of Hunter shoes!
They are the gardener clogs (not exactly the chicest name, but I promise, these things are the best!!) and they are wonderful for spring rain or fall rain (if it's really chilly, you'll want to bust out the boot version, plus these toasty socks). I bought mine over five years ago, before I moved to London, and they have served me well since. They're incredibly comfortable, have a great tread on the bottom and they're lined with neoprene – which keeps your feet dry even in the pouring rain, while ensuring you don't overheat.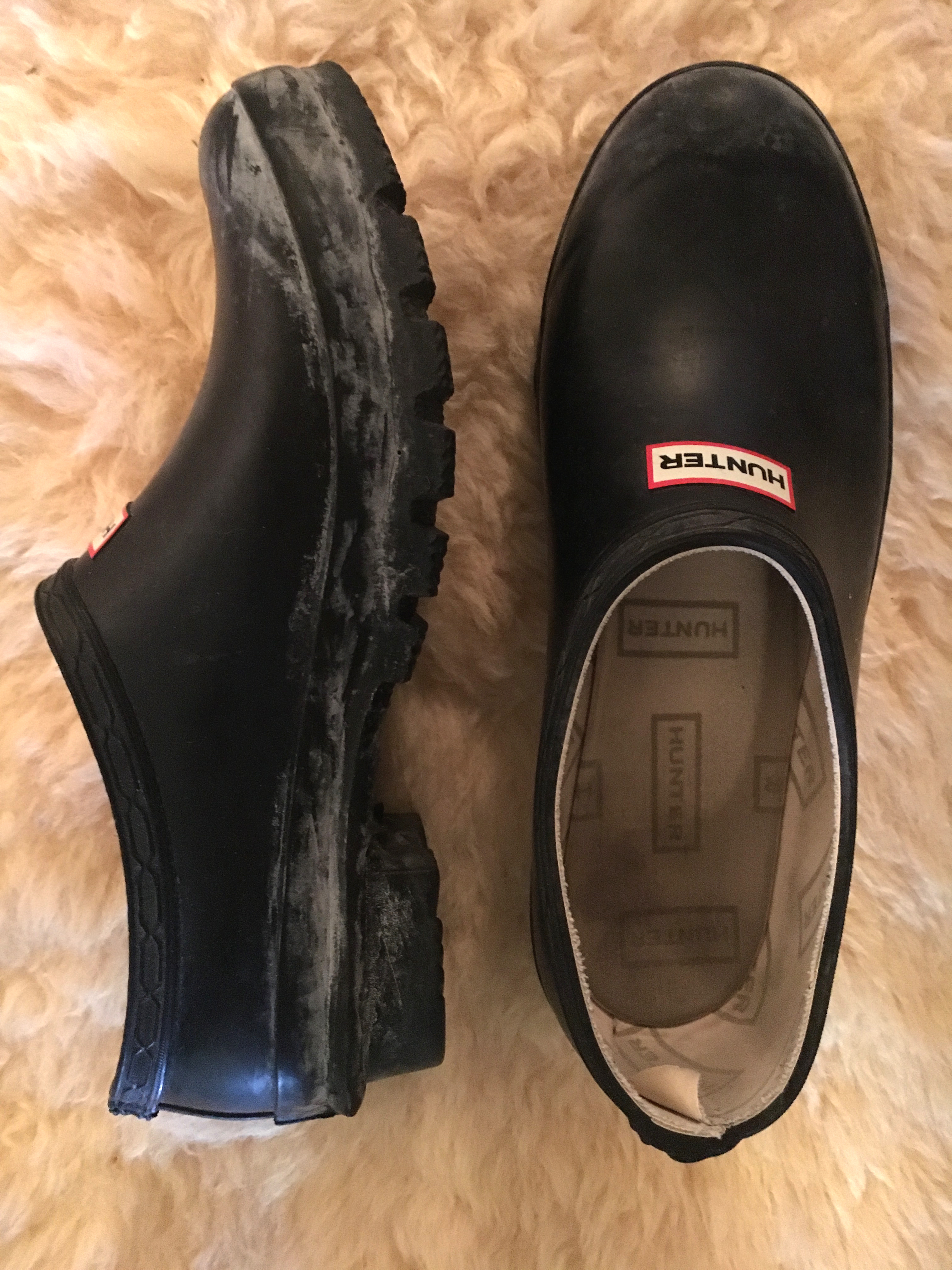 They look great with a pair of skinny jeans or rolled-up boyfriend jeans, a button down and a rain coat.