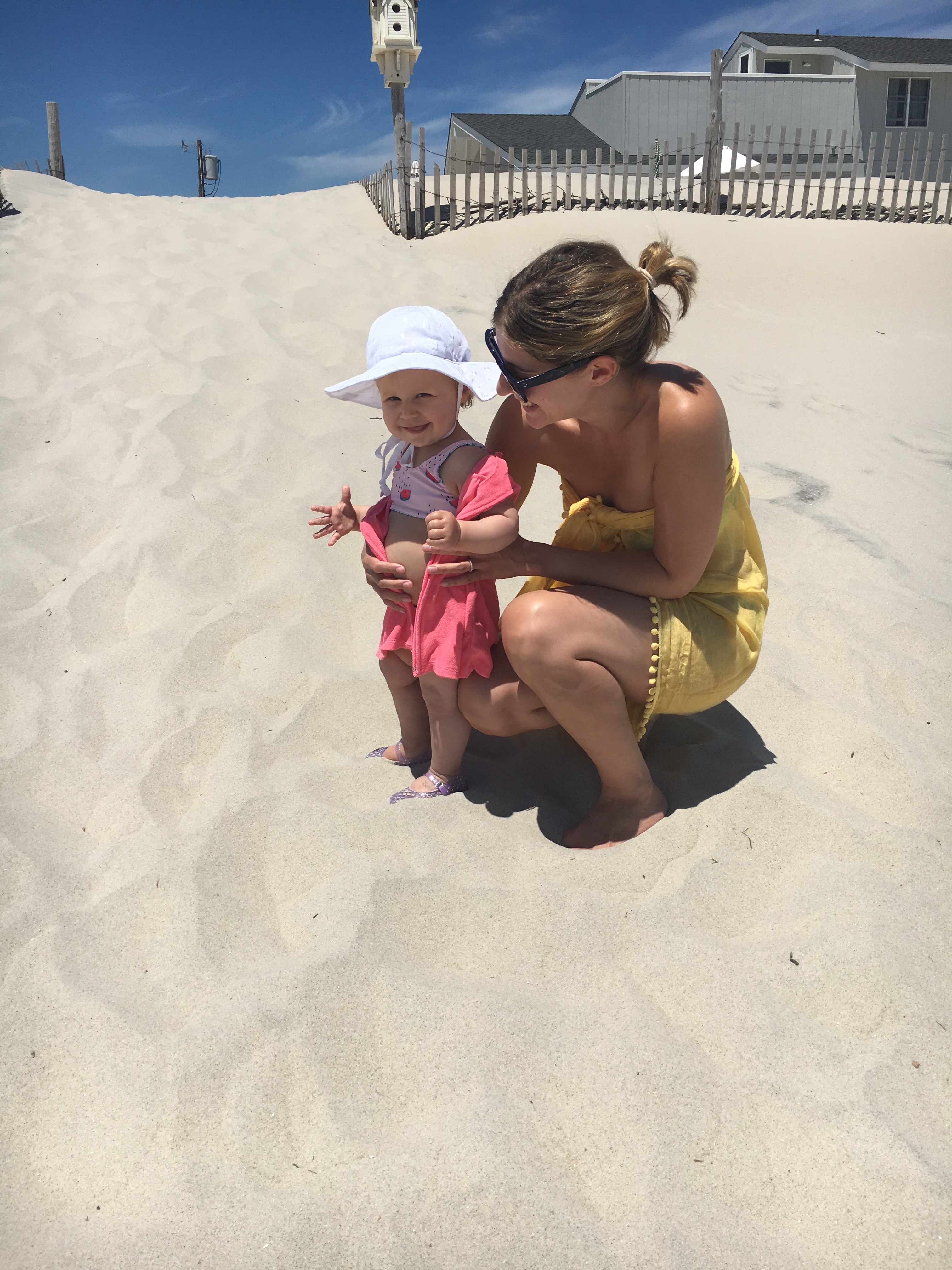 I think I'm in denial that our month down the shore is now over. It was something that I was so incredibly excited about, and I told myself to soak up those first moments and days there, when we still had weeks and weeks of beach life ahead of us. We unpacked and settled into a routine and I did try my best to appreciate the beauty of the beach and the relaxed lifestyle and the time with family and everything, but as always, eventually the time came for us to pack up and leave, and I didn't feel quite ready.
I have always had a tough time leaving family, but ever since I got pregnant (with Georgie, I am not pregnant again!) it's been so much tougher. I guess I'm just more emotional in general now, and there is something I cherish so much about seeing my daughter around family – whether it's here with my parents and brothers and sister and nephews, or in England with Tom's family and all of Georgie's cousins. It's just really special and I want her to create happy memories and treasure family as much as we do.
Ok, emotional rant over, and here are a few pictures from our delightful time down the shore!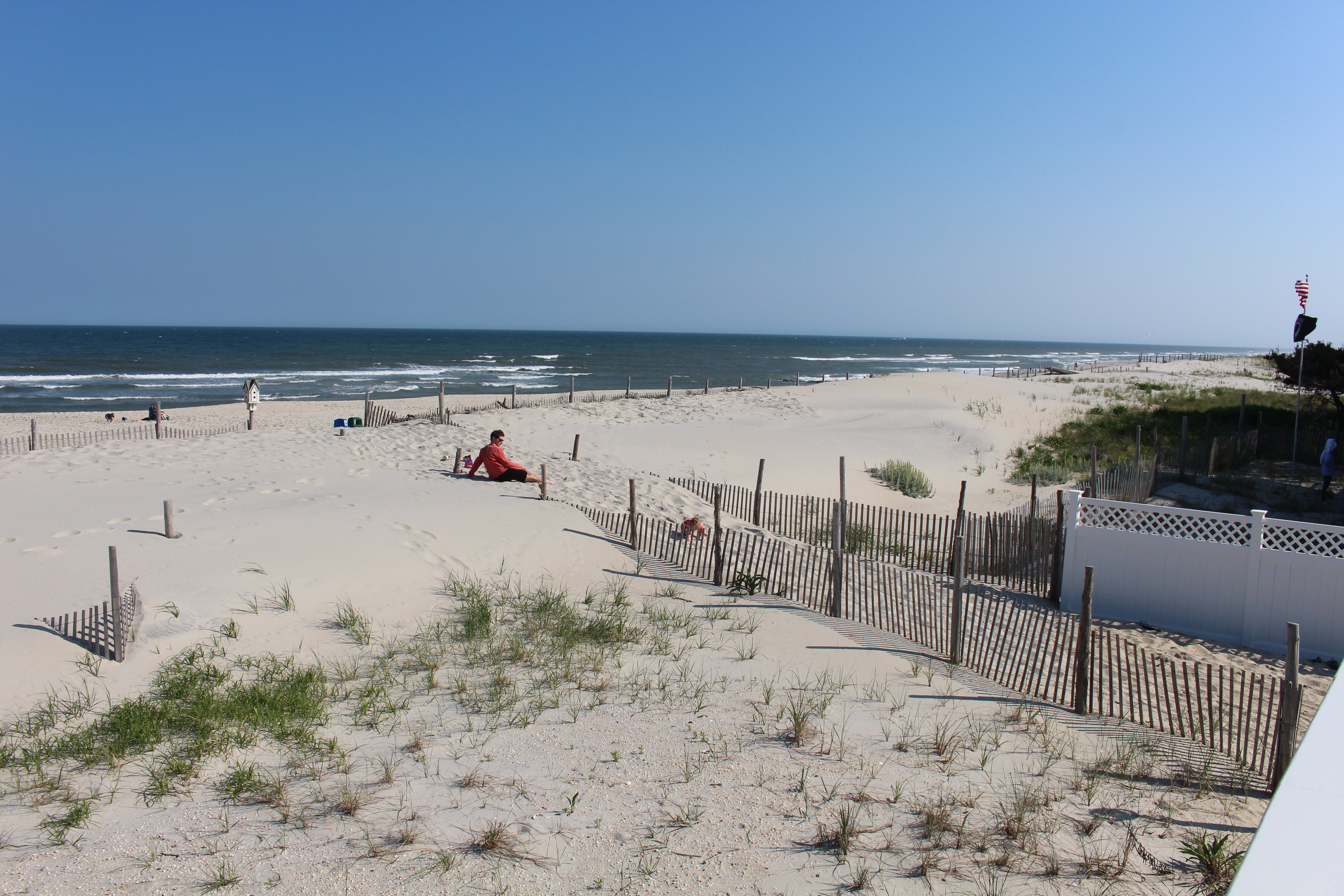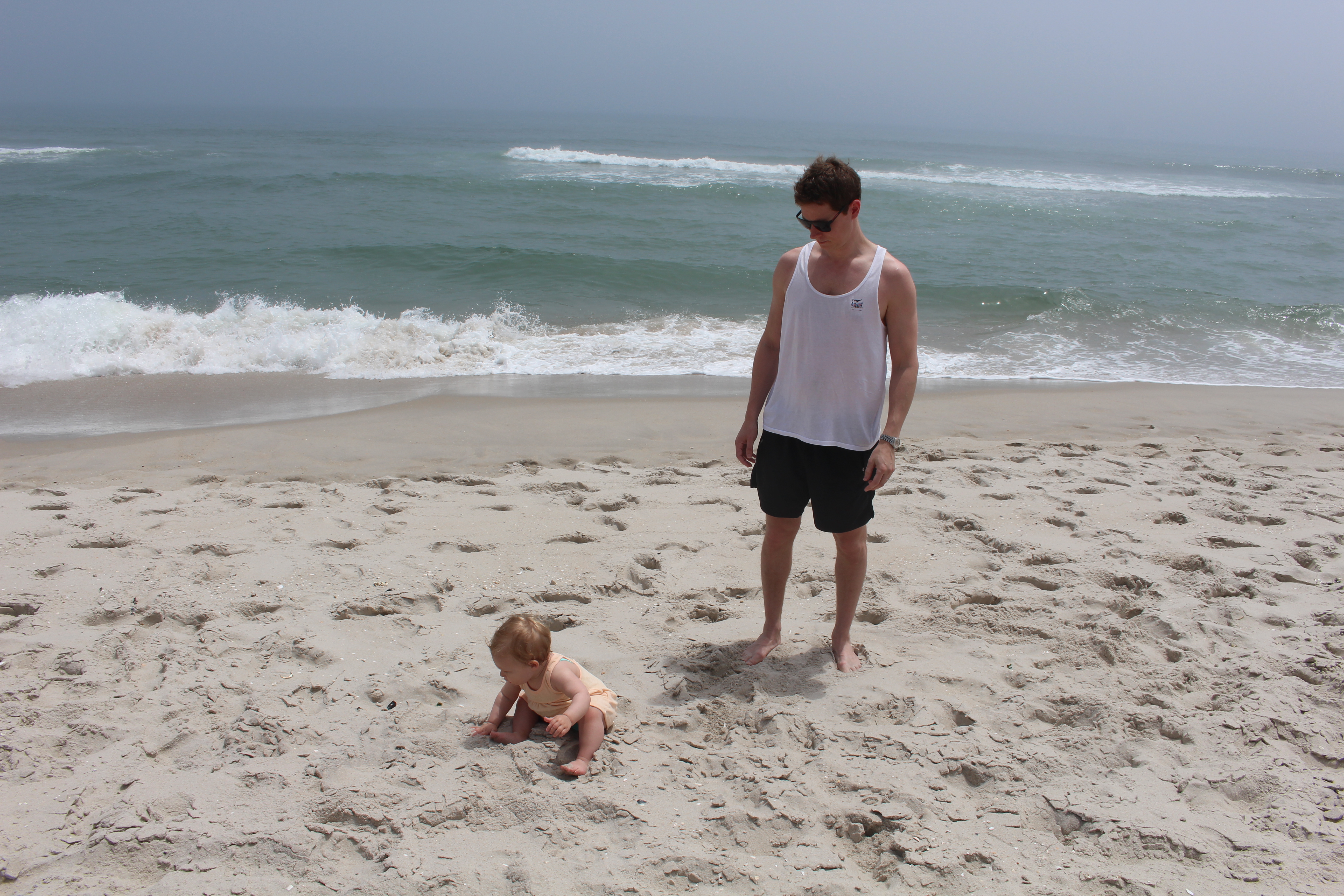 This trip marked Georgie's first time in the sand since she started walking, and she was super unsure of it at first. We plonked her down and she watched her feet start to sink in the sand and I think she panicked a little that she was going to get swallowed up! But once she realized she wouldn't, she started to really enjoy walking around and sticking her toes in the sand. She's still not at the stage where she wants to play in the sand for hours on end, but I think we'll get there.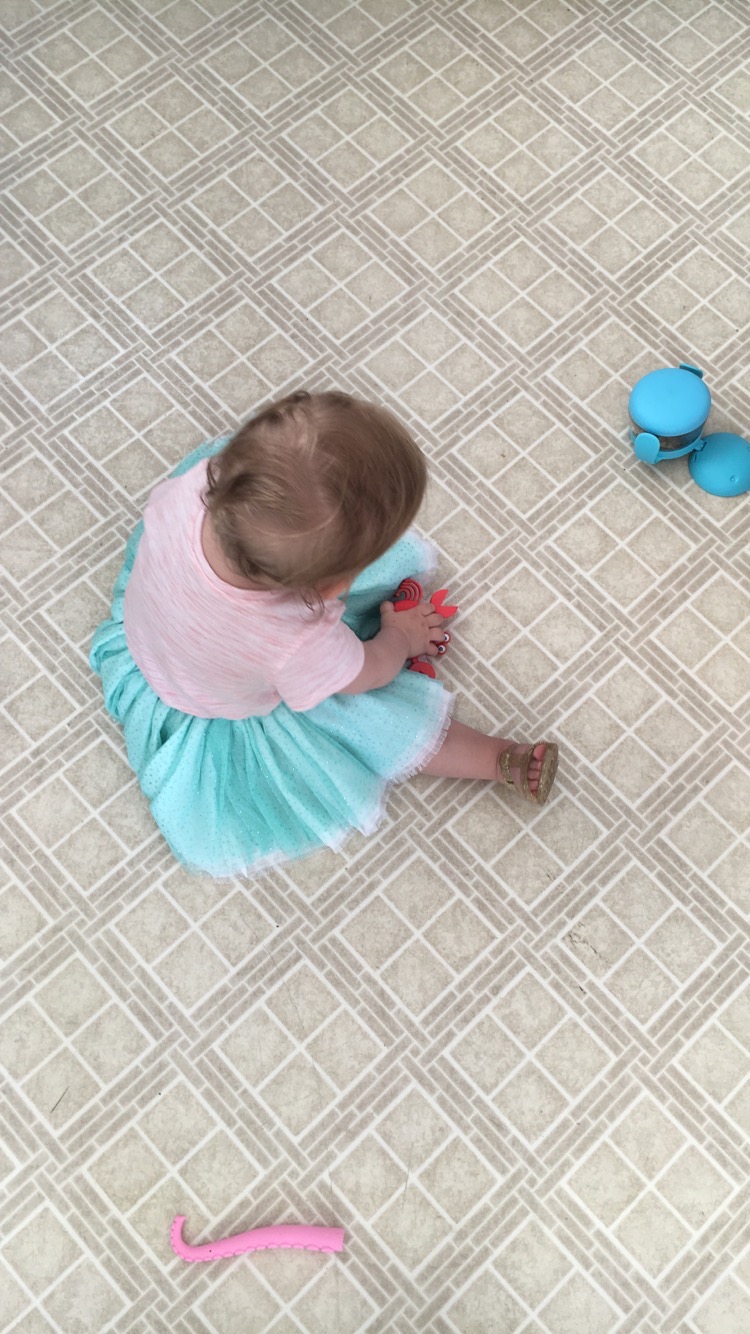 My mom did a lot of shopping for Georgie, and this sweet little tutu was one of the purchases. (If you're on LBI, you must visit The Little Outfit – it's the cutest store with the best clothes for babies and kiddos!!) These days when we put a dress or tutu on Georgie, she will look at herself in the mirror and pick up the dress from the bottom and do this little sort of half twirl as she admires herself. It's too much!!!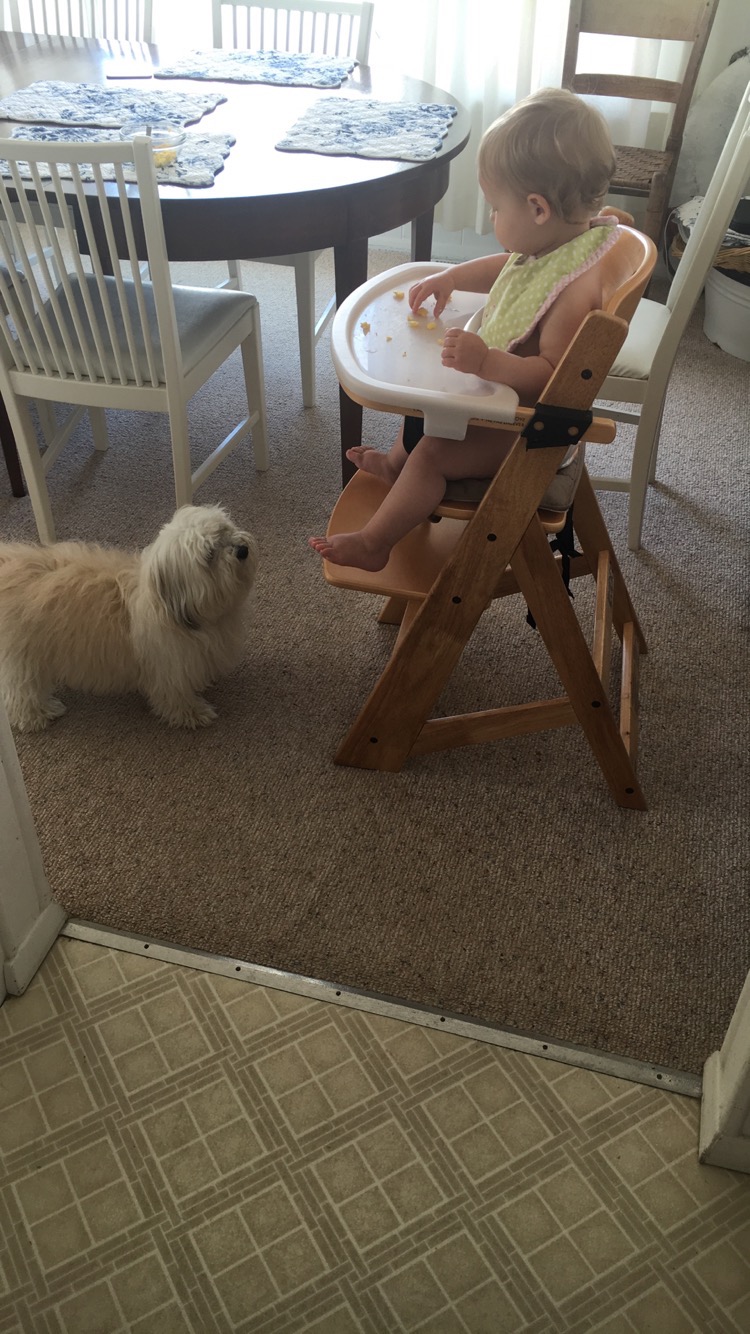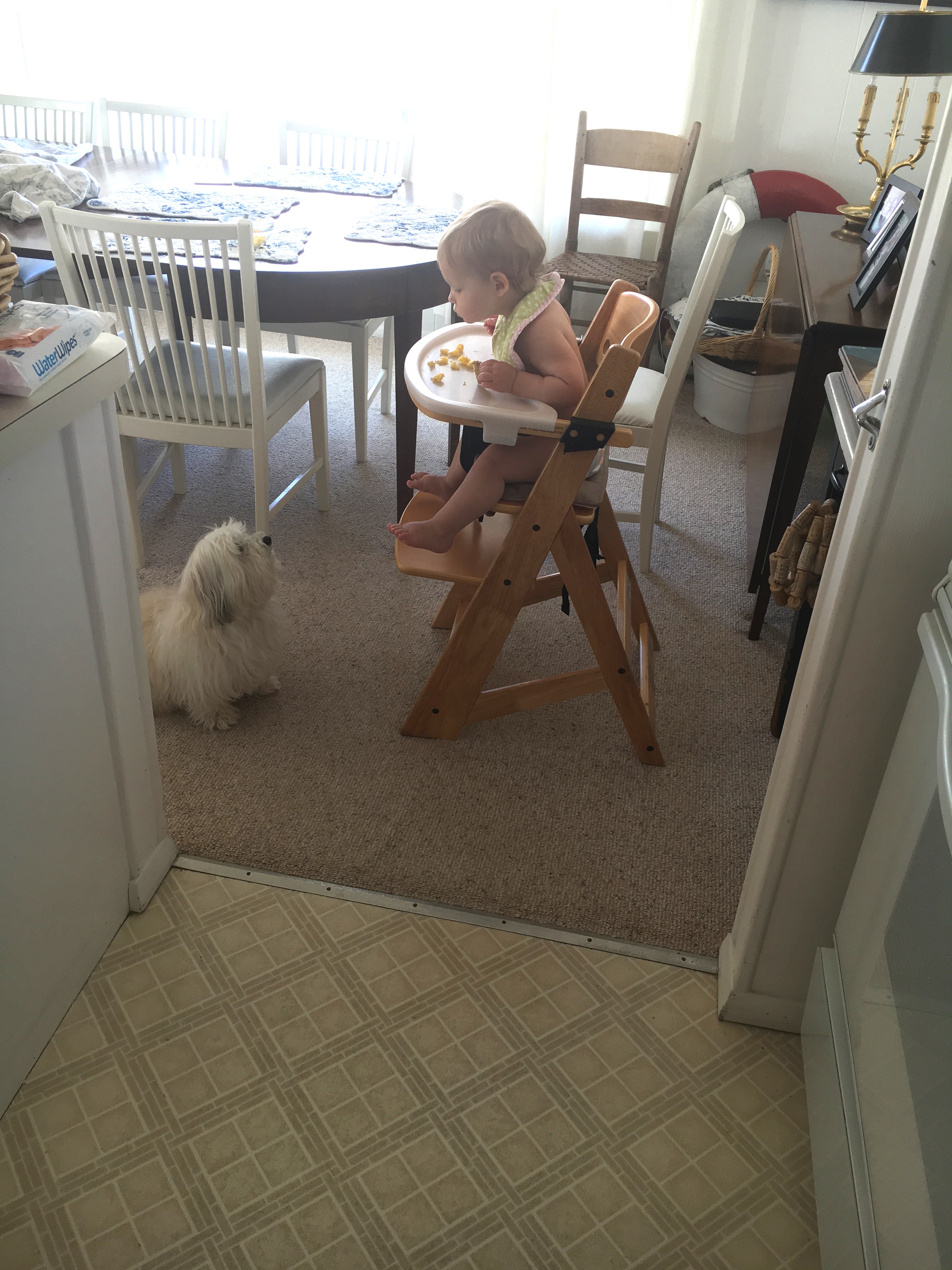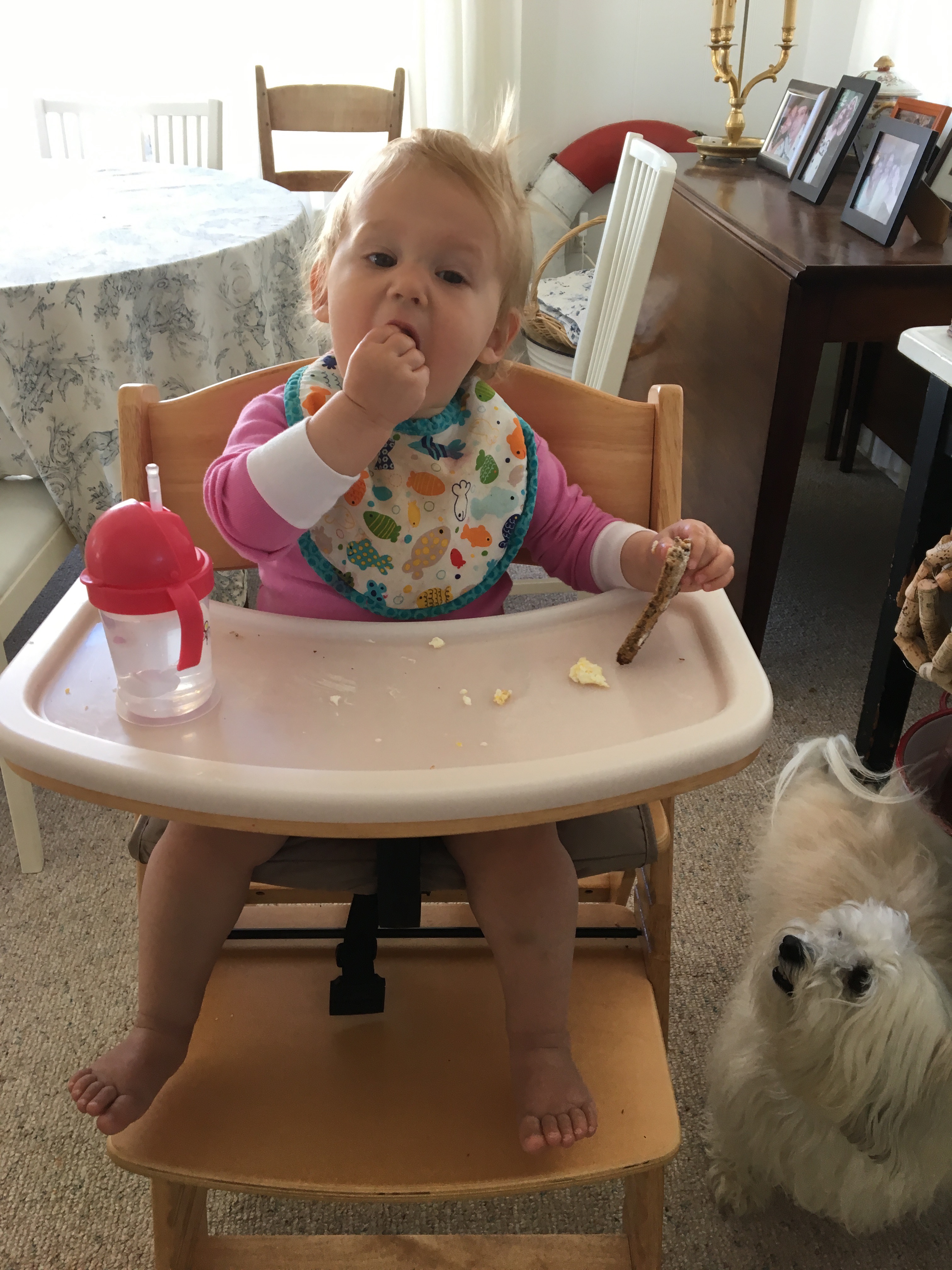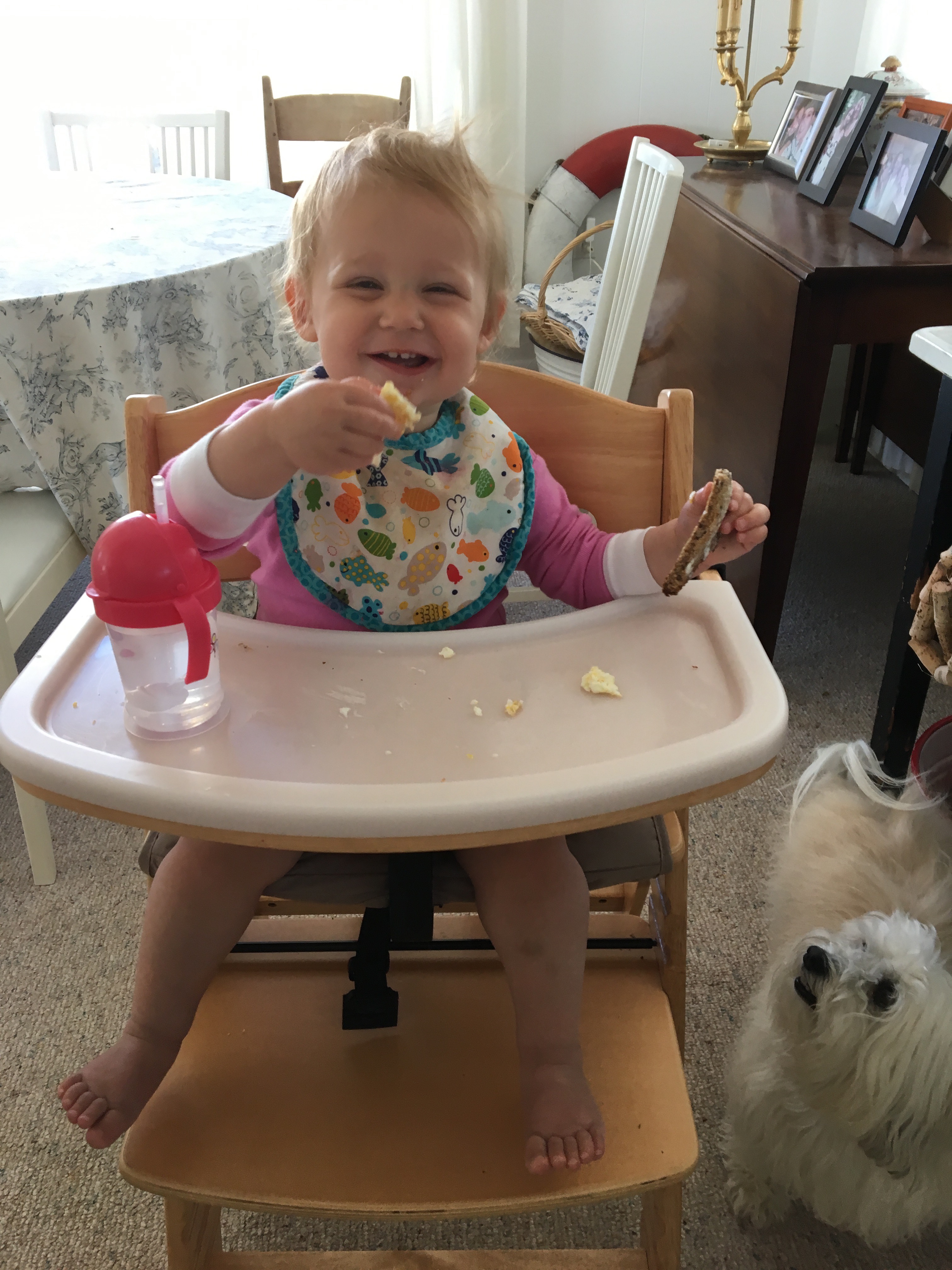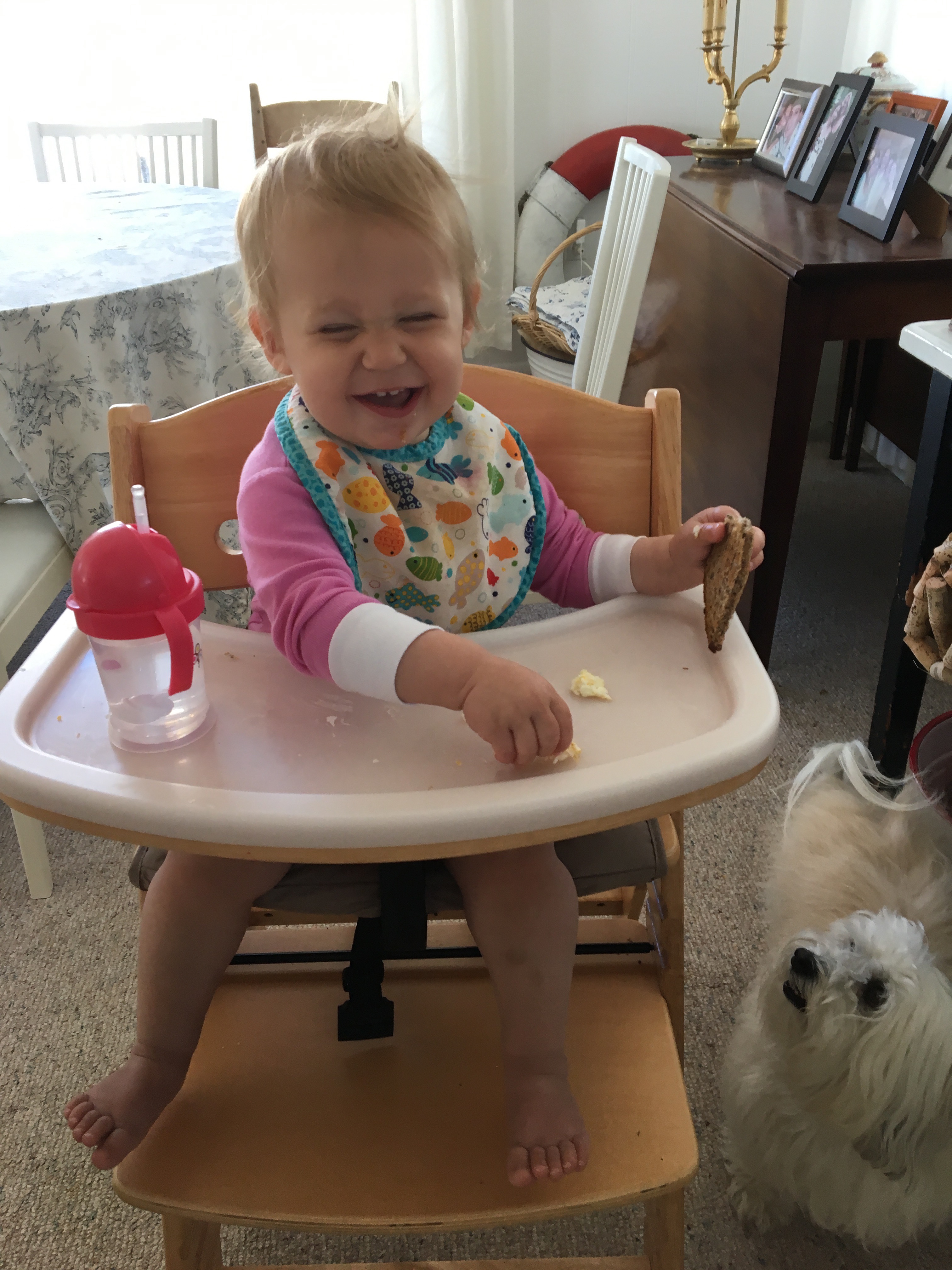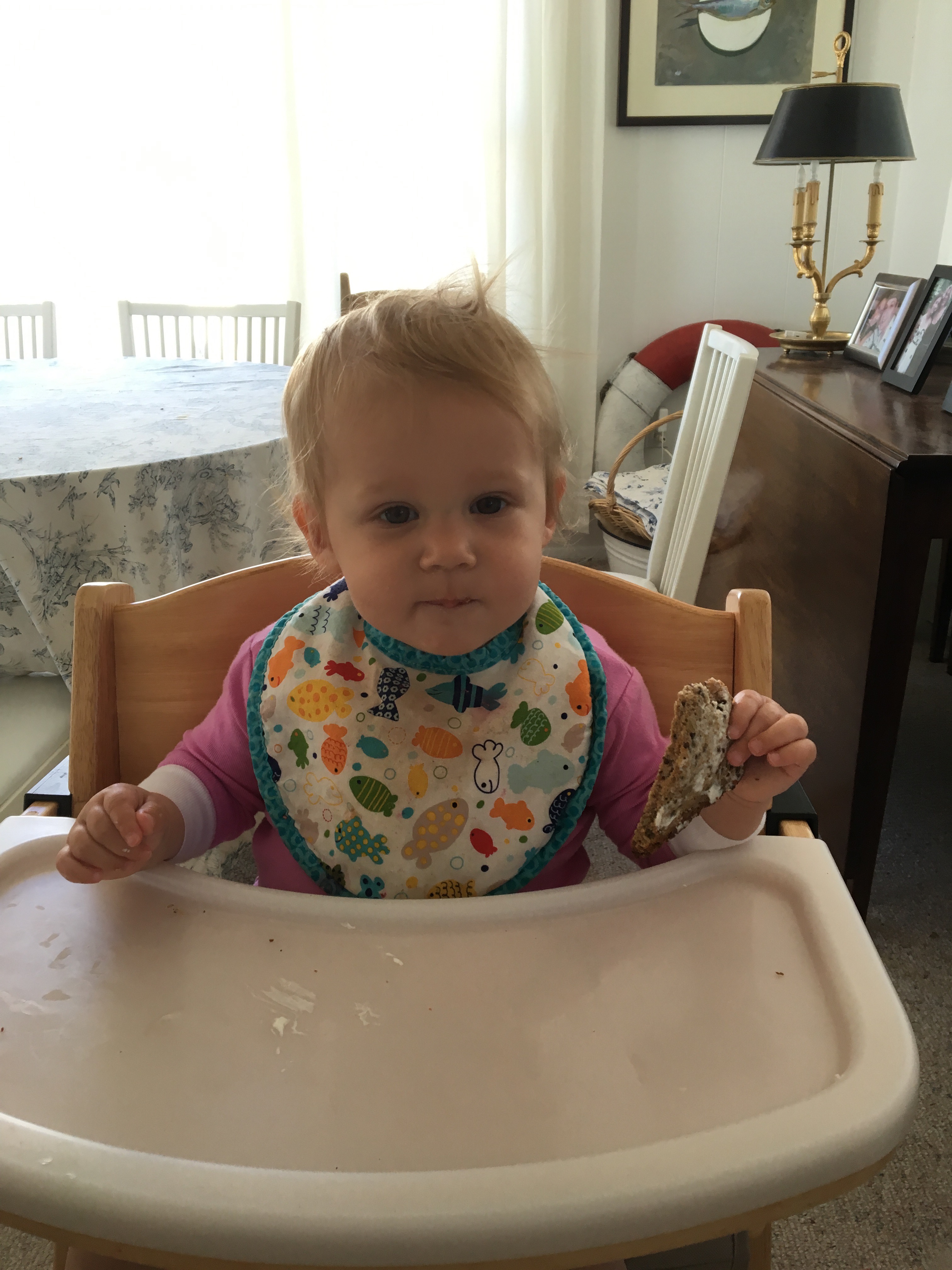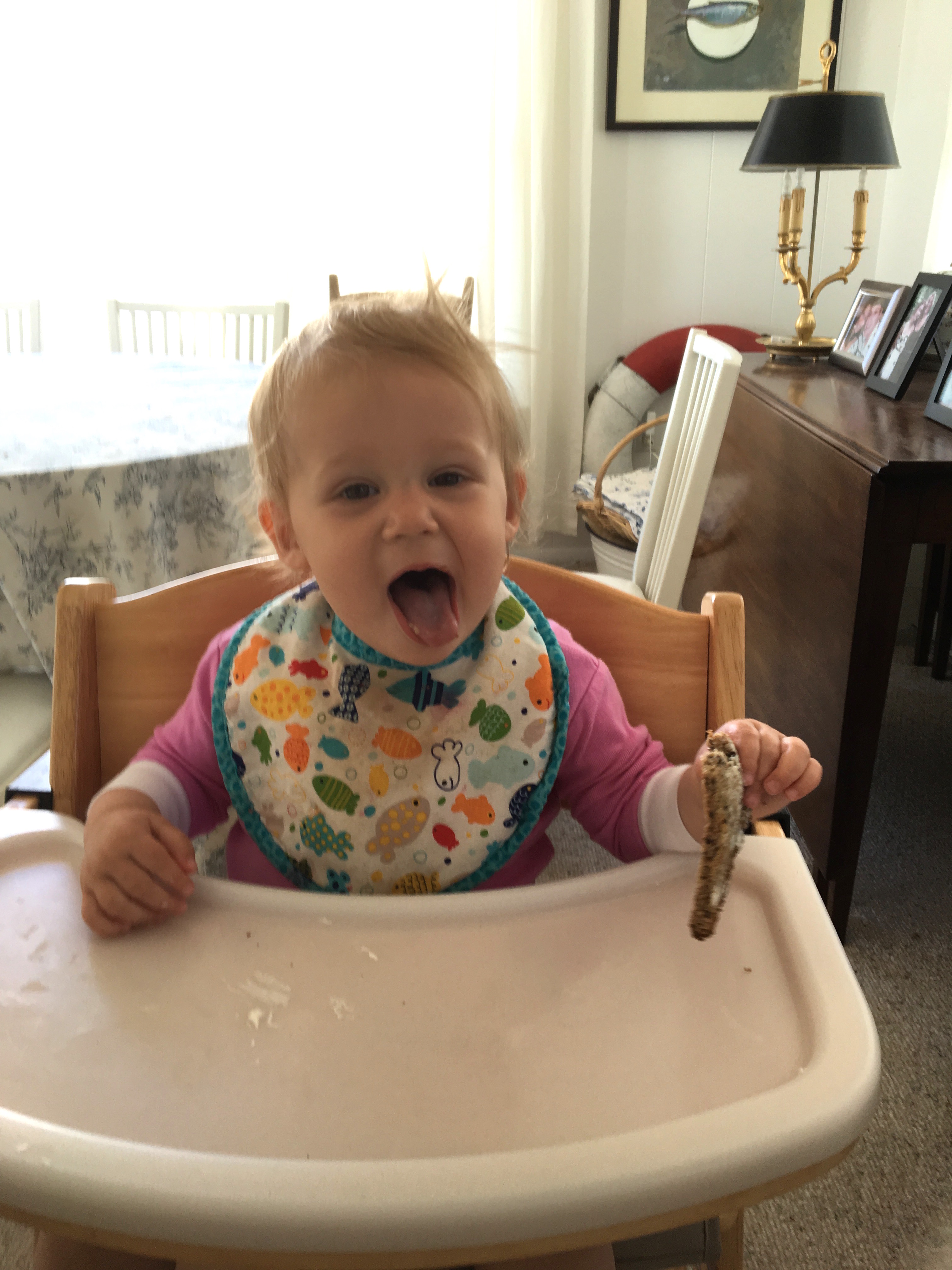 My goofy little honey and her constant companion while in her highchair, Reese. A few days into the trip Georgie started saying 'Reesey' and would wake up every morning saying it and then repeating it all day long. She absolutely loves dogs, and was always interested in what Reese was up to.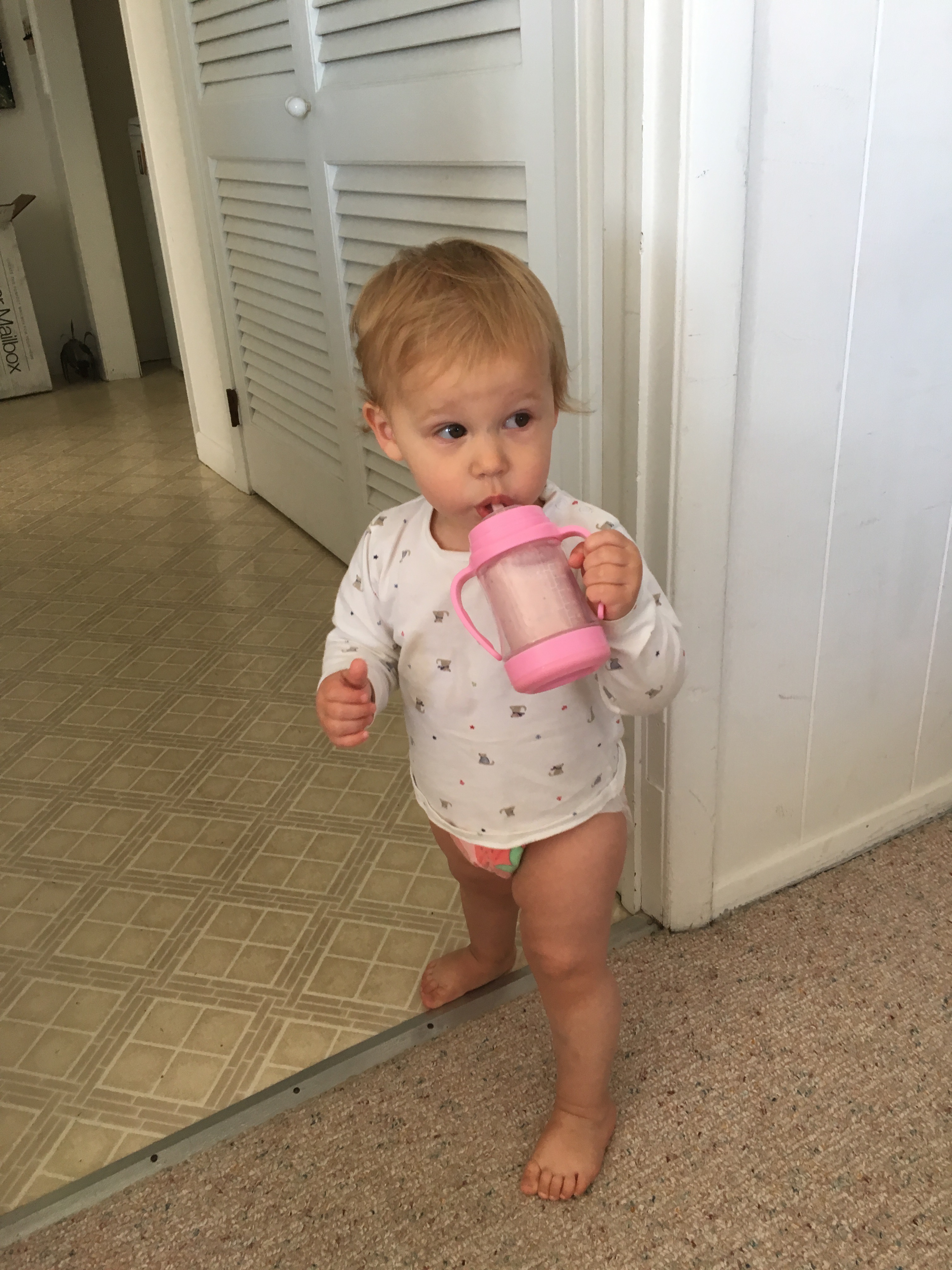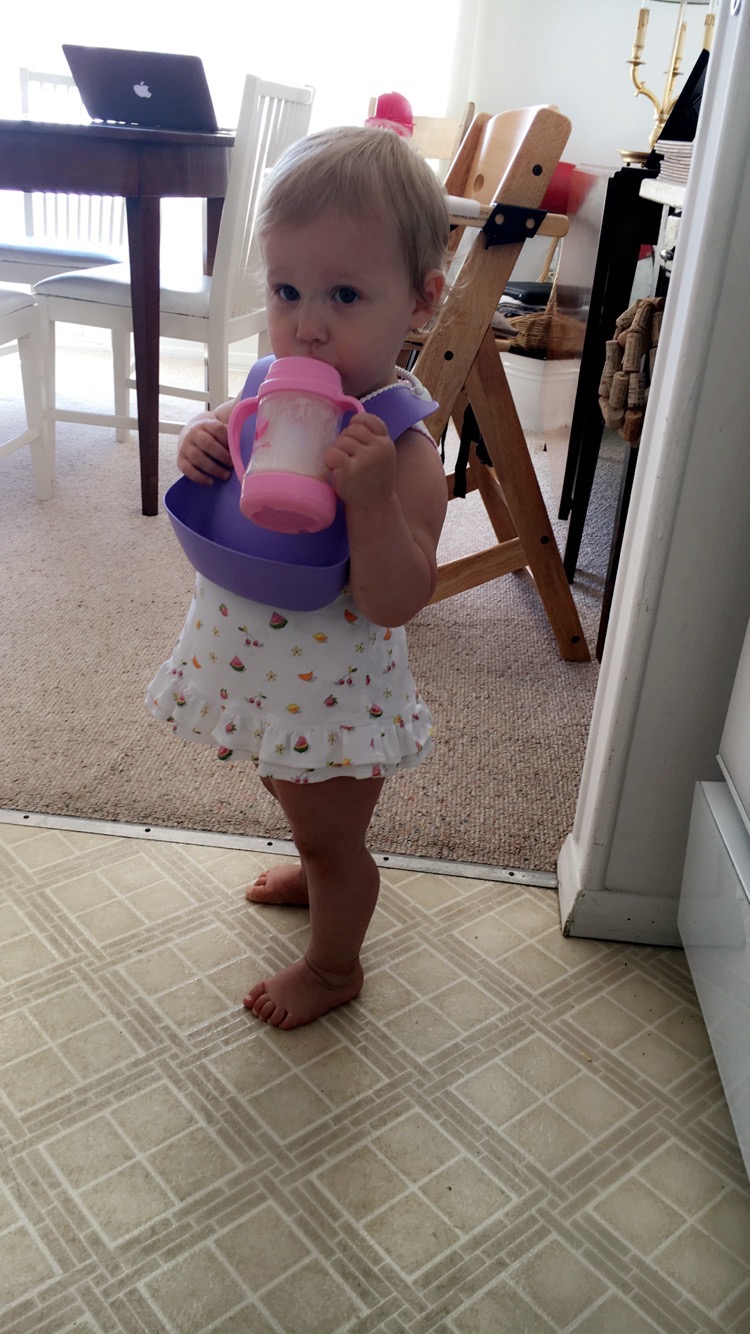 One of our family traditions down the shore is making pina coladas (a recipe I have perfected), so we got Georgie in on it too. I would make a batch without rum, pour a cup for Georgie (we used this cup, which worked perfectly) and then re-blend with the rum for the grown ups. She loved it!! Since they are a little sugar heavy (coconut cream, a main ingredient, is basically straight sugar) we would sometimes make her a fruit smoothie instead with frozen berries and almond butter and some juice. It was such a nice afternoon vacation routine.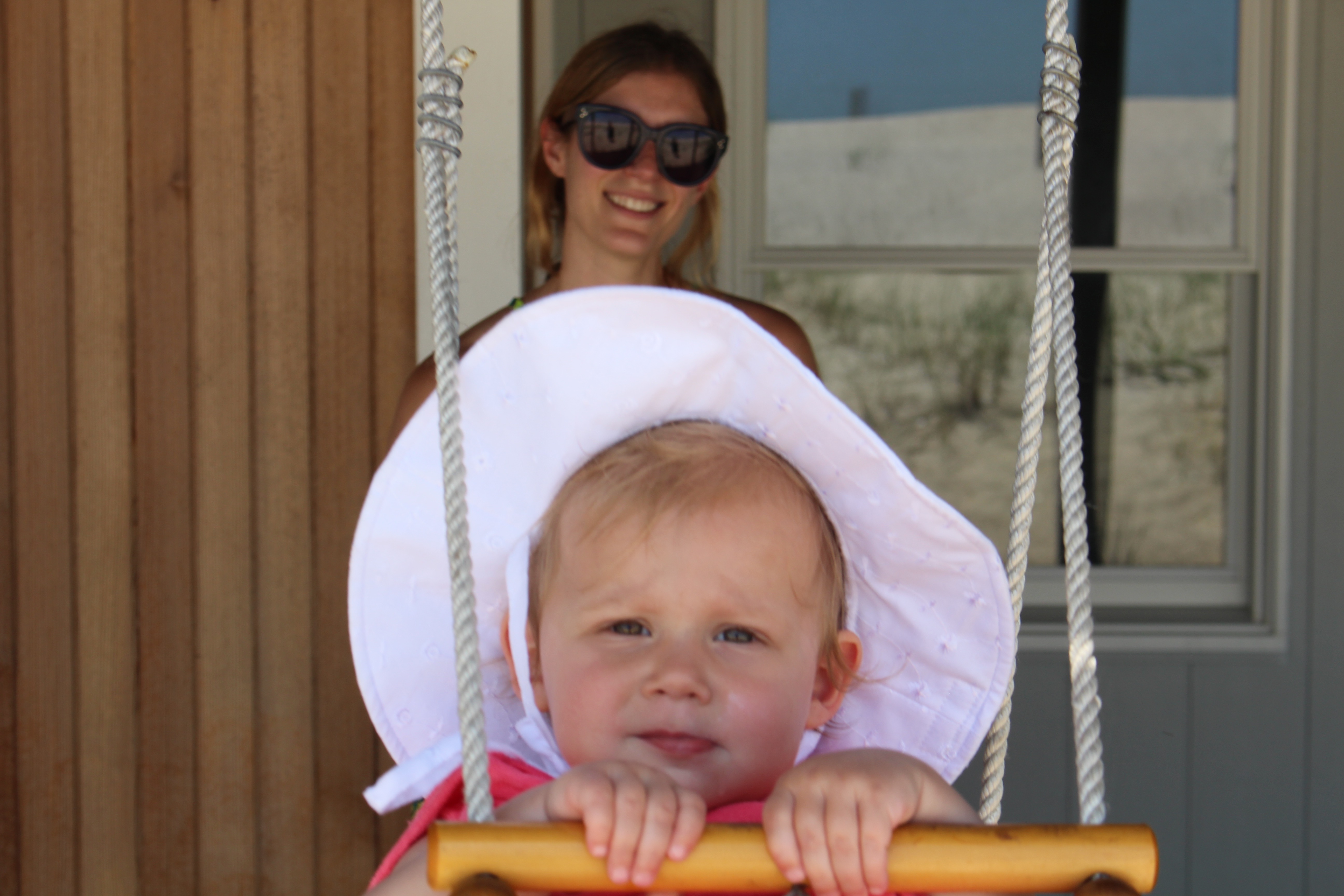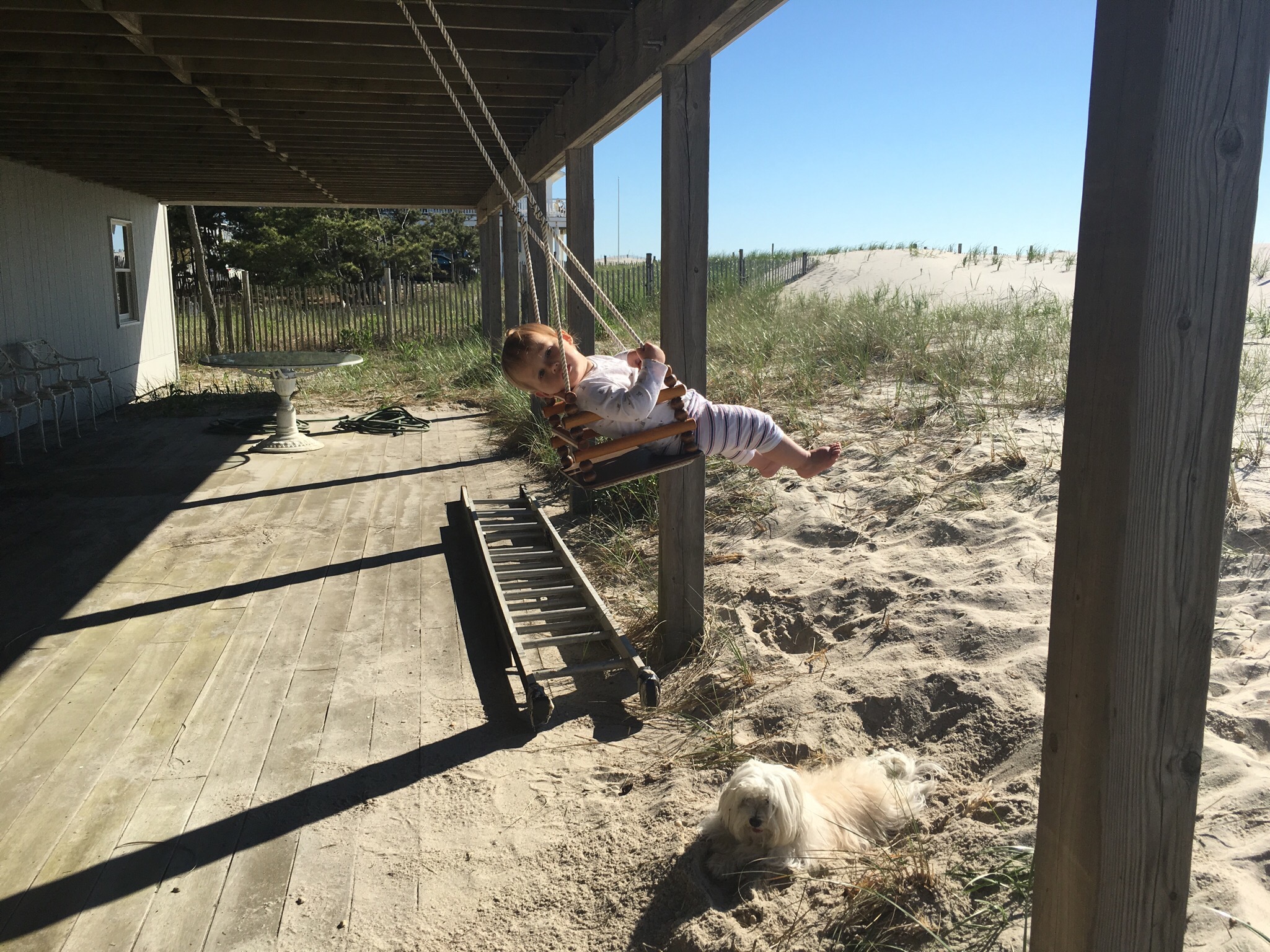 My parents had this amazing wooden swing from when we were little (!) and my dad had it installed on the downstairs deck. Georgie loved swinging and staring at the dunes and blue sky up ahead. A little different than her swing view on the NYC playgrounds 🙂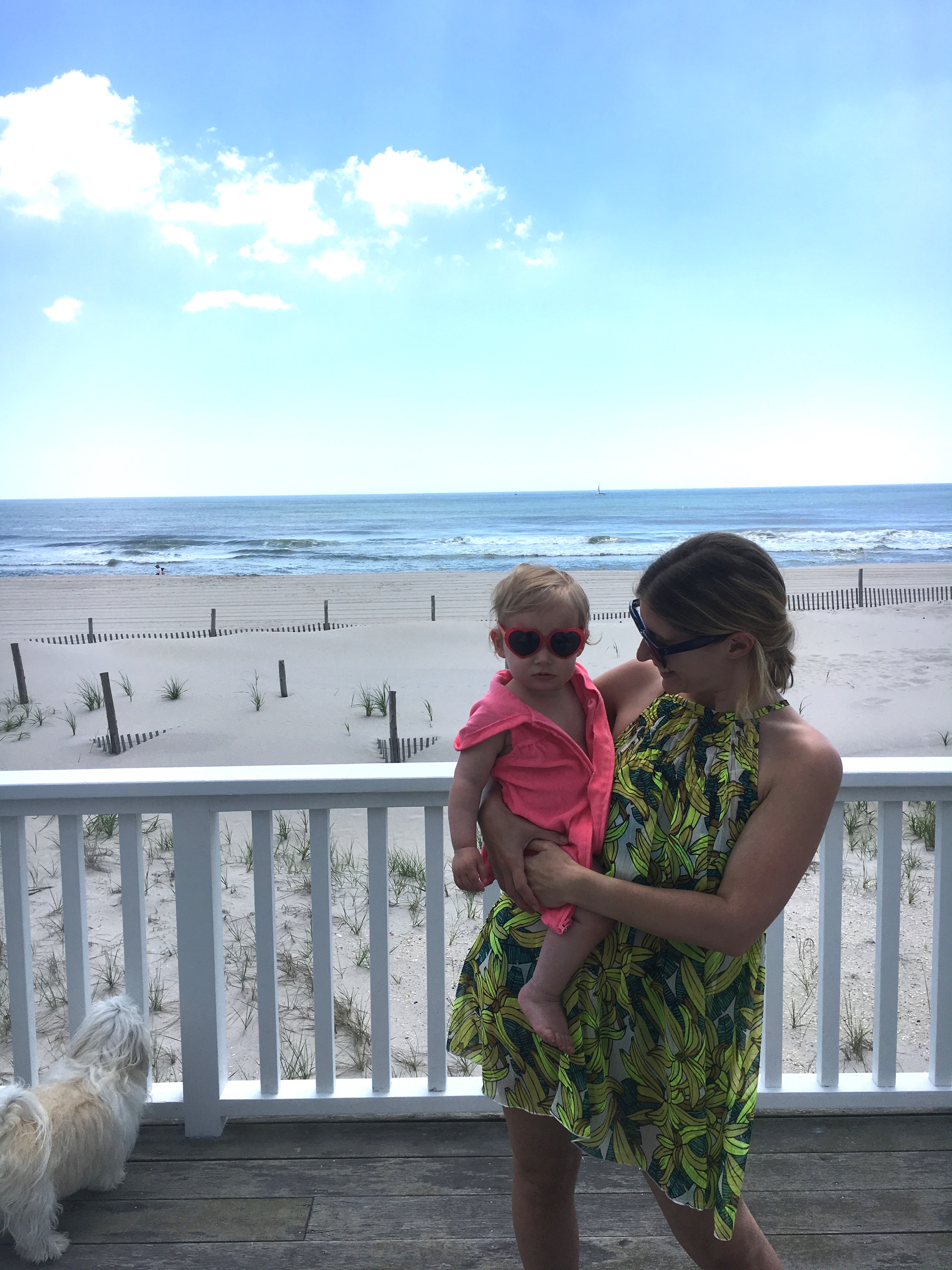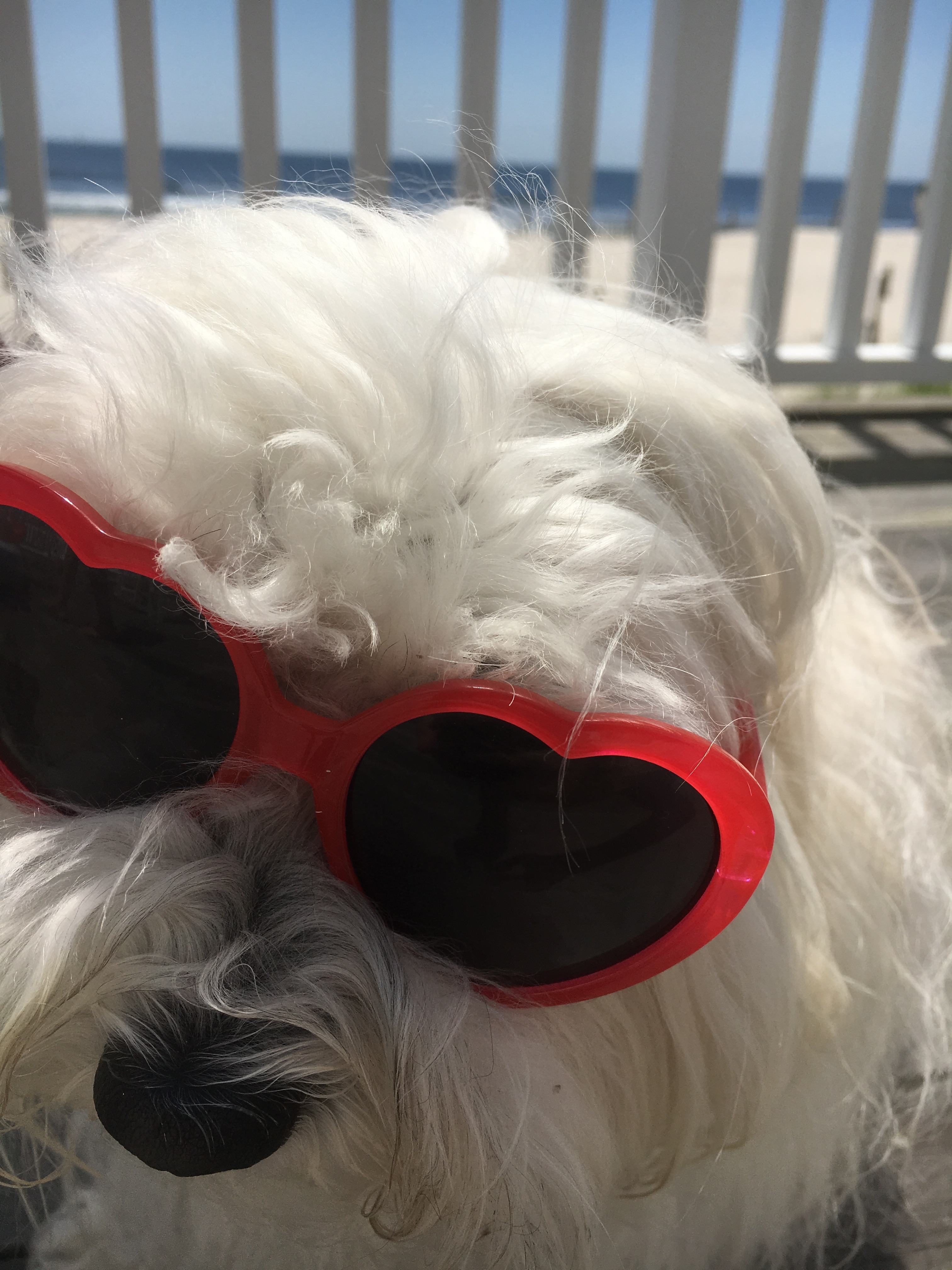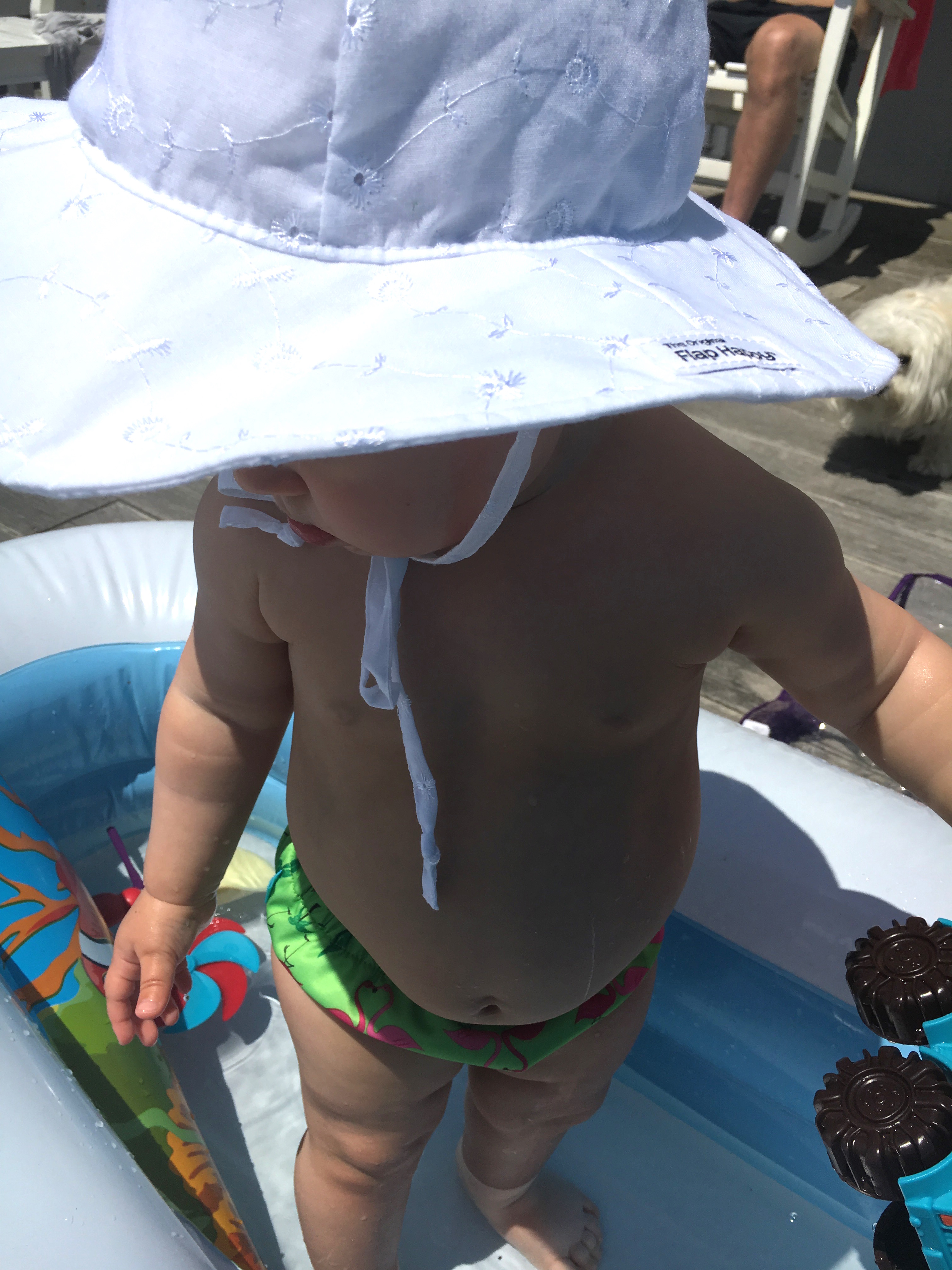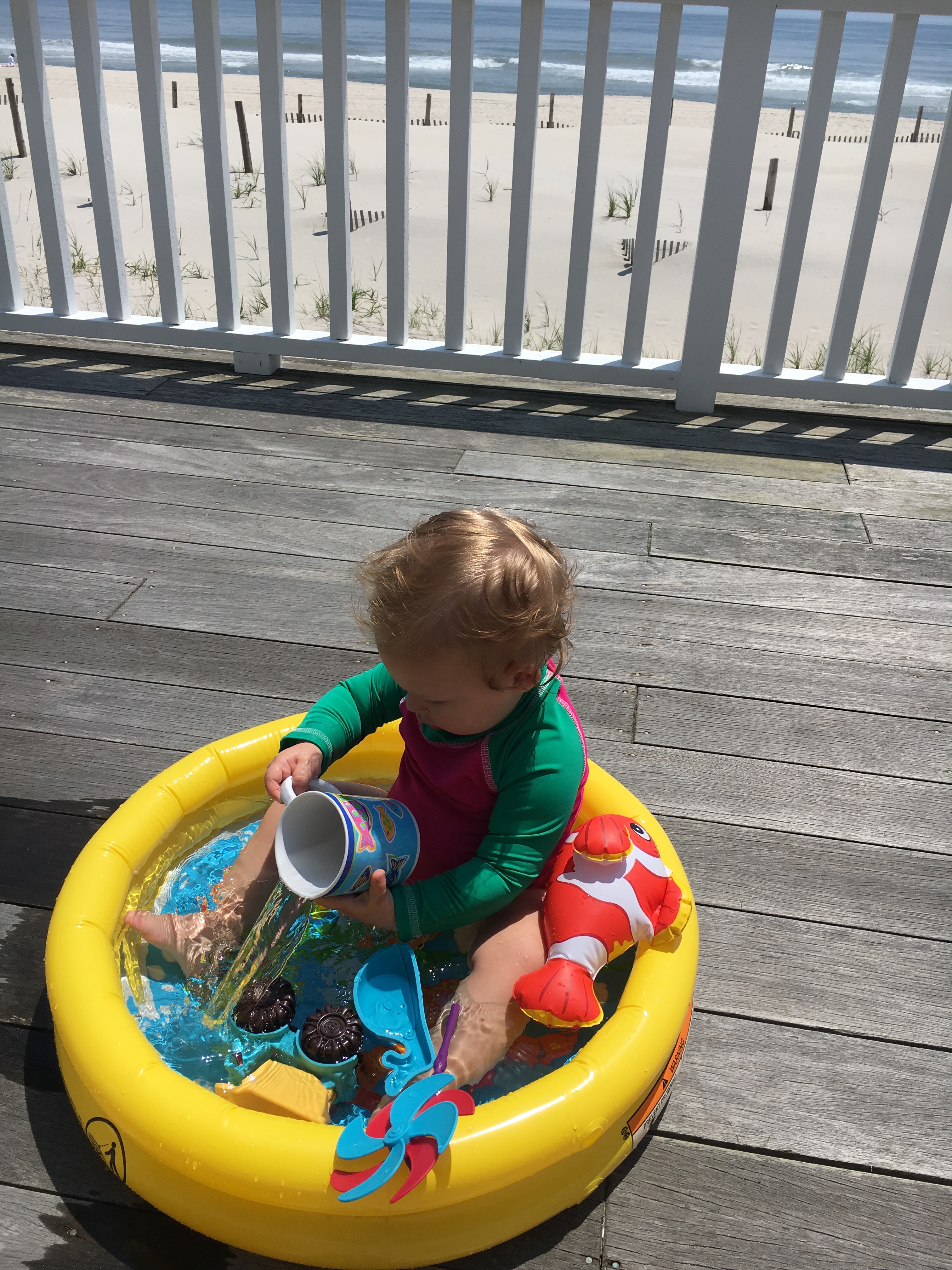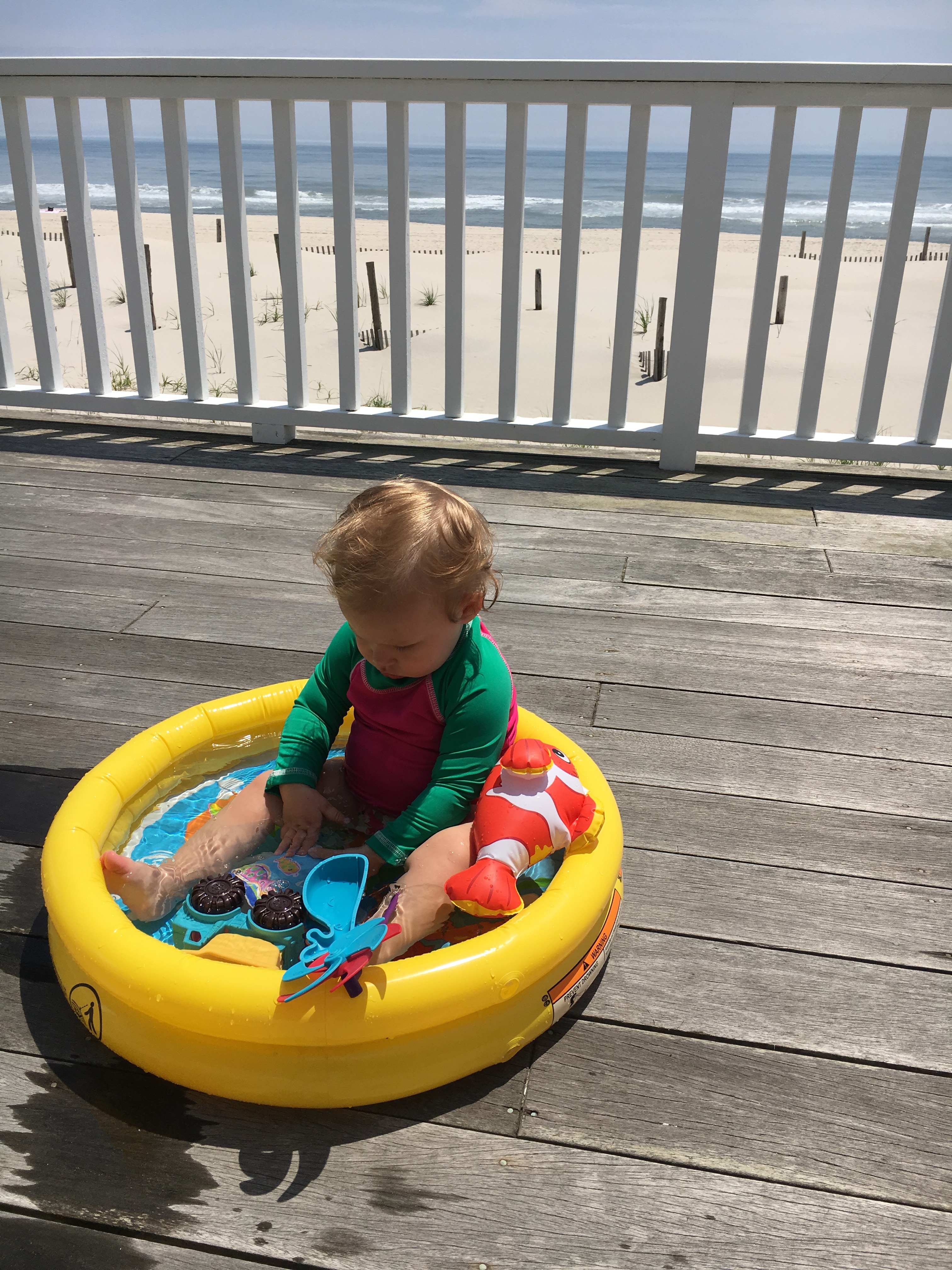 I think Georgie has outgrown her baby pool from last fall, but she still had fun splashing around in there on particularly hot afternoons.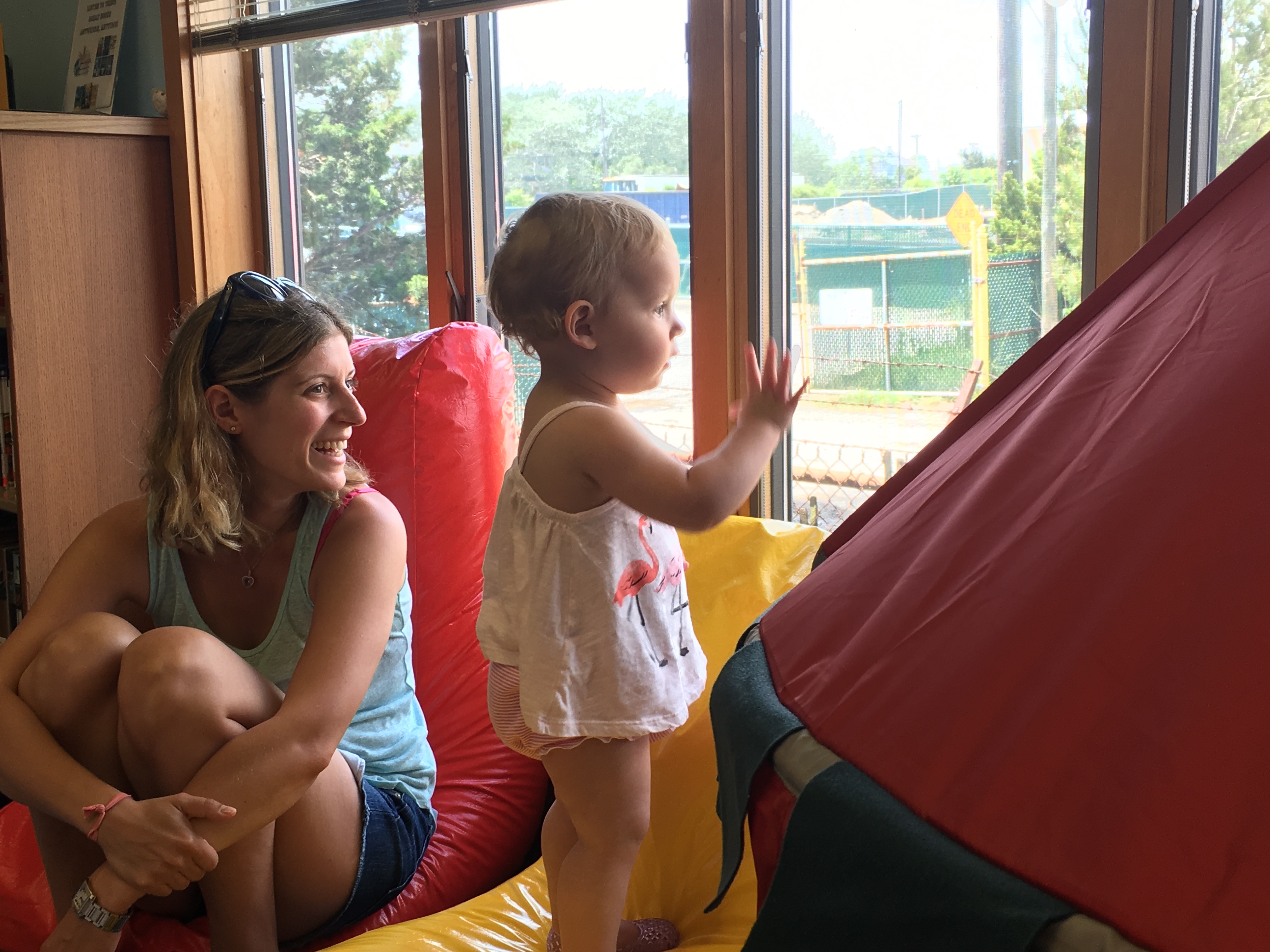 We spent a few afternoons at the island library, which was really cute, but once Georgie noticed the dump truck out back, all she wanted to do was wave to it. One of her most favorite things to do these days is wave to trucks!! She also loved waving to those tiny planes that fly by the shore and carry those banners with advertising. Oh and also the coast guard helicopters and the little truck that rakes the beach every morning. Basically there was a lot of waving at big machines going on.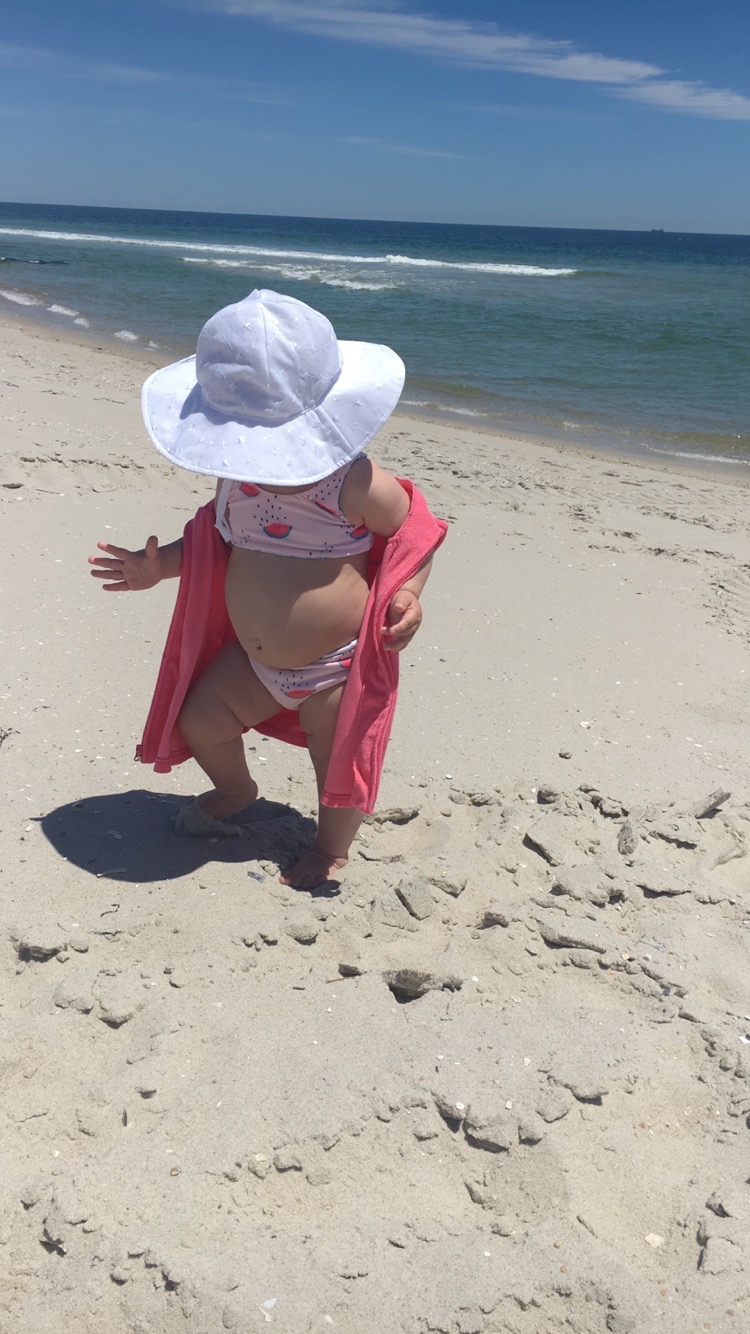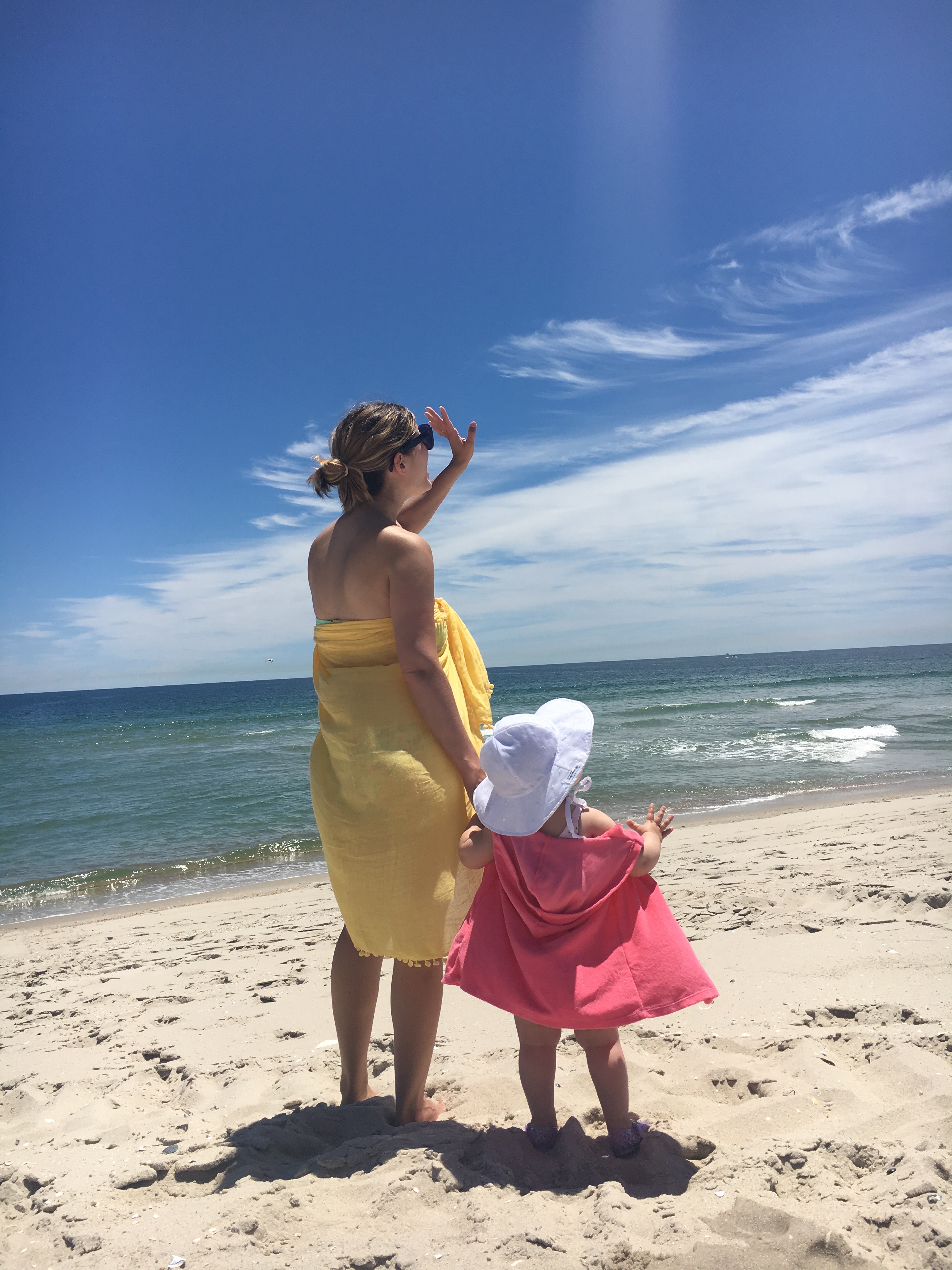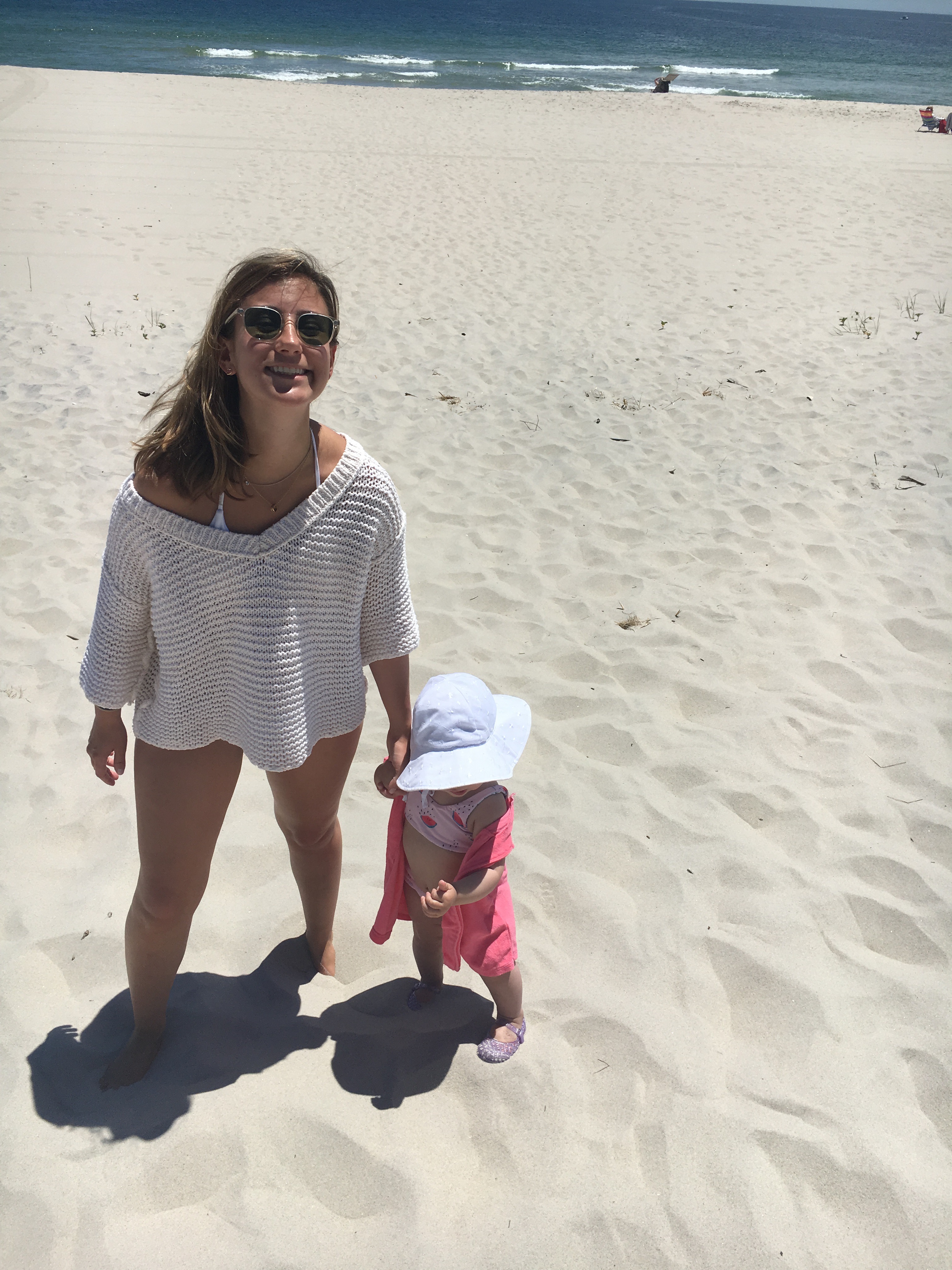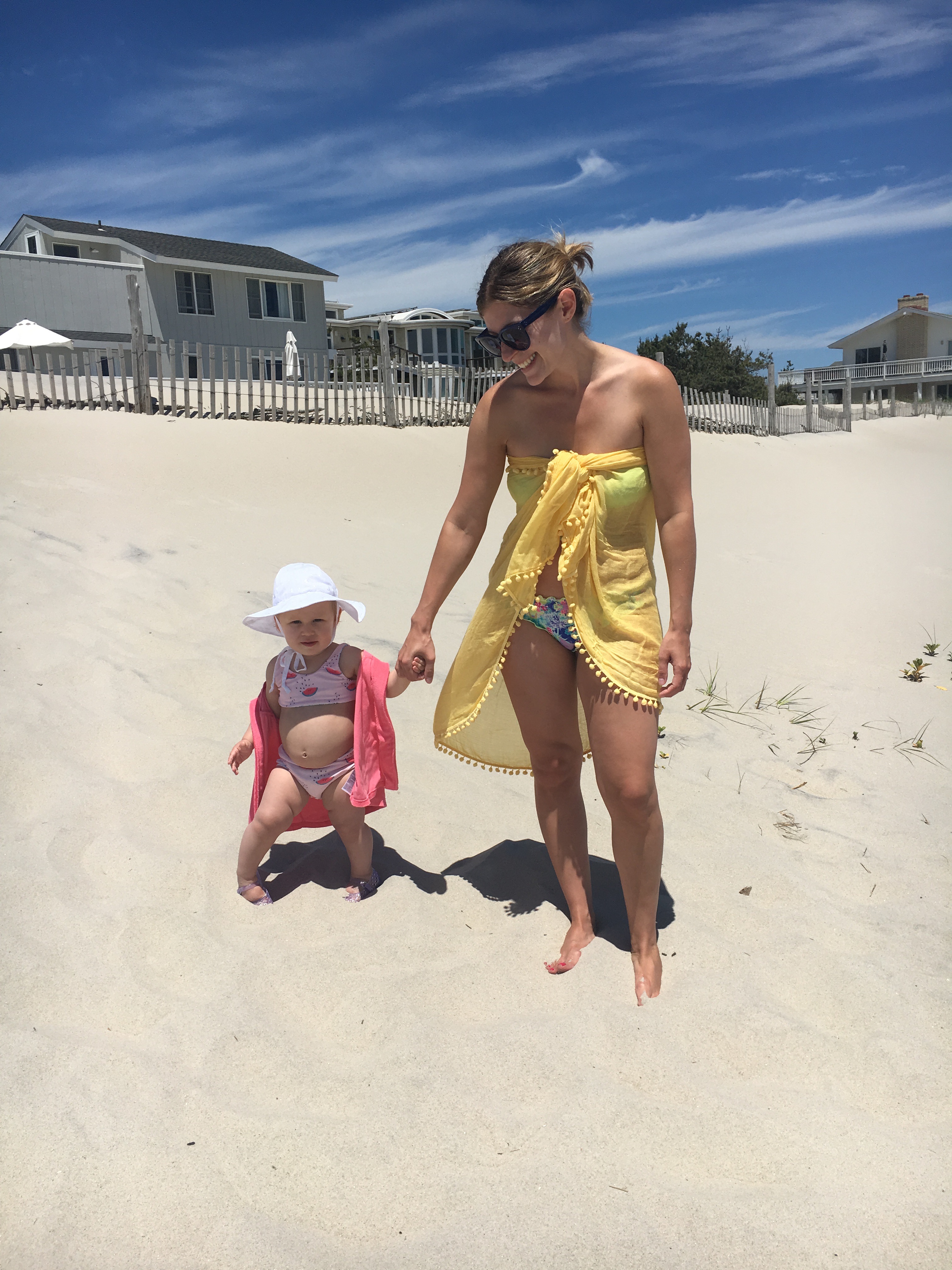 Beach time!! And waving at some airplanes overhead.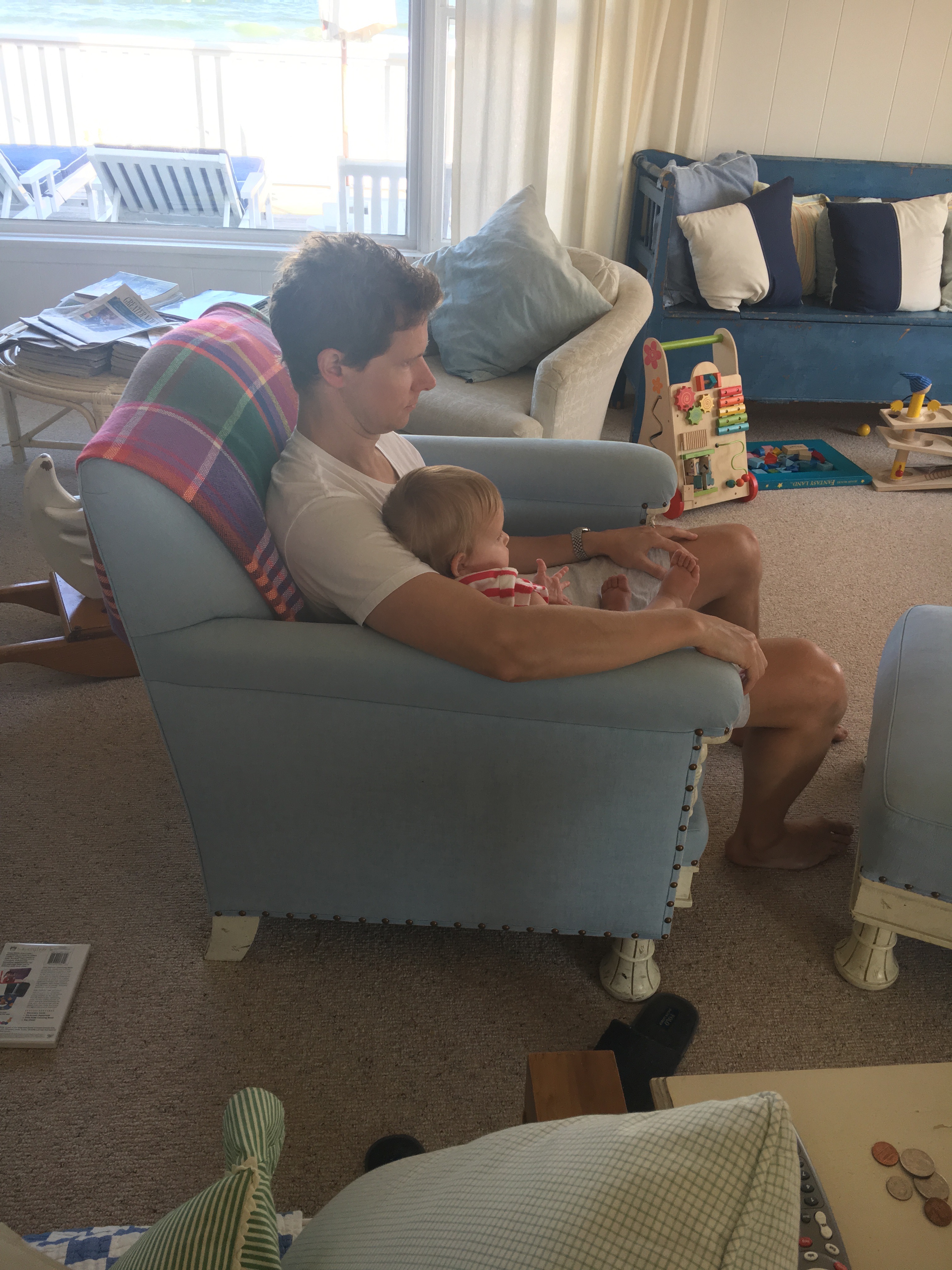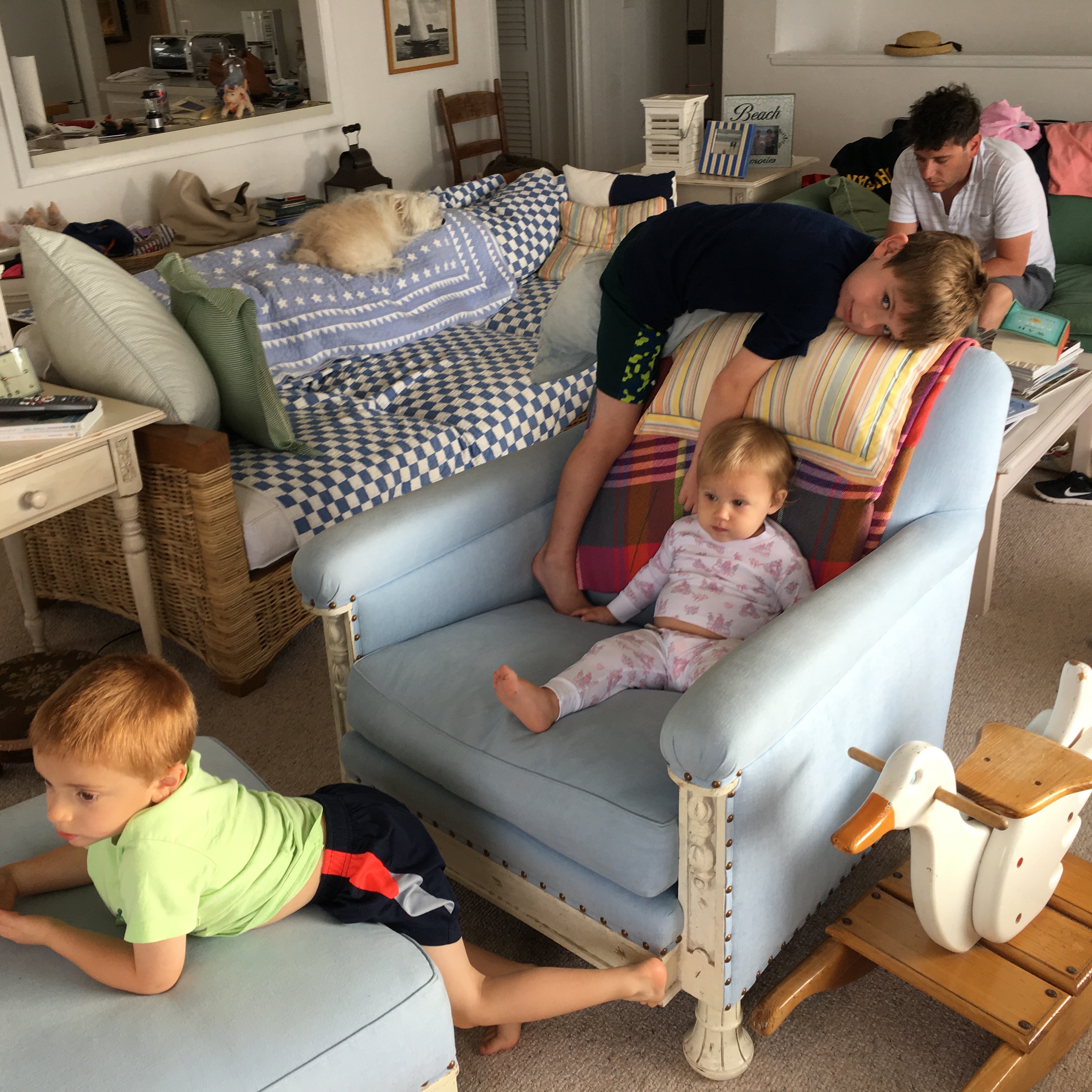 Cousins!!! My brother Zack and sister in law Lindsay flew up from Florida with their two boys, Justin and Max, and Georgie had the best time playing with them. She's in awe of big kids, and they were so sweet to her. Towards the end of the trip, she started to say 'Justin' which made Justin so incredibly happy. One morning we were all at lunch at Mustache Bills, a family favorite, and I pointed to Justin and said, 'Georgie, whose that?' and she said 'Justin' so clearly and everyone at the table clapped and she was so proud and Justin was so happy and it was such a sweet and special moment.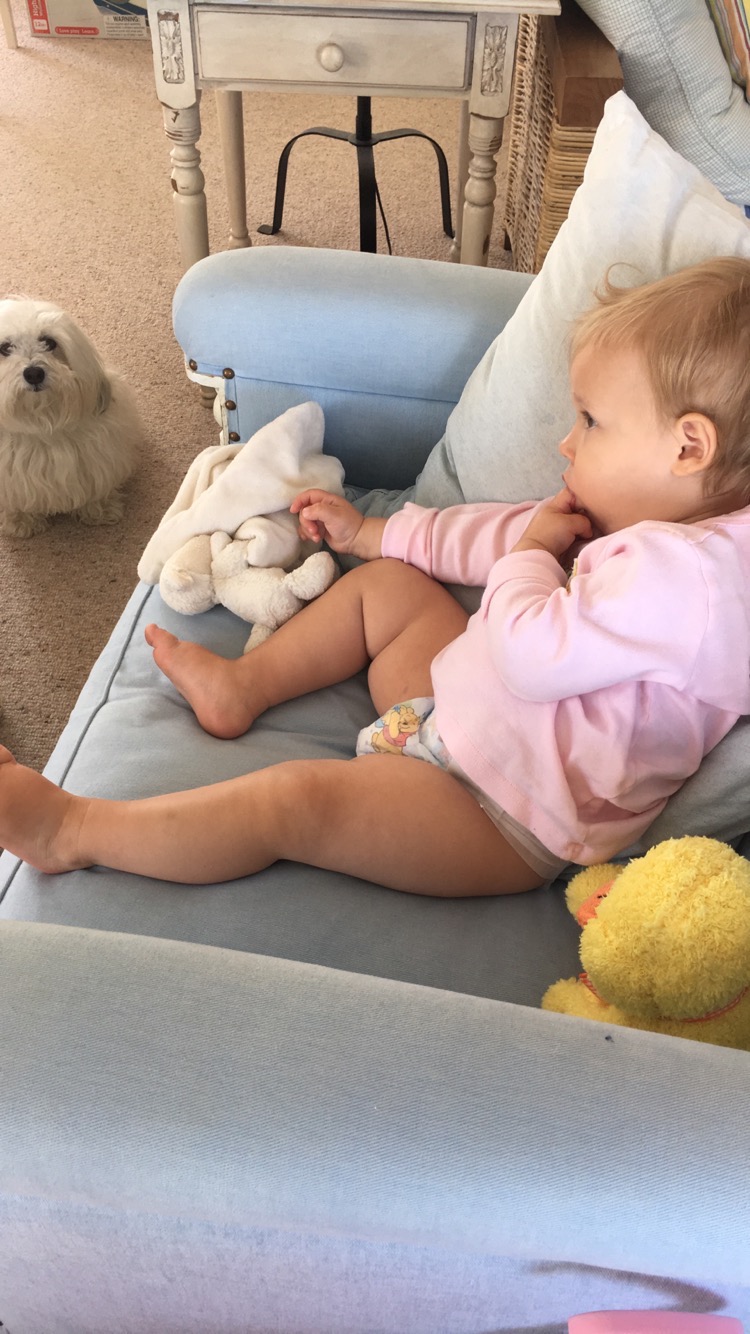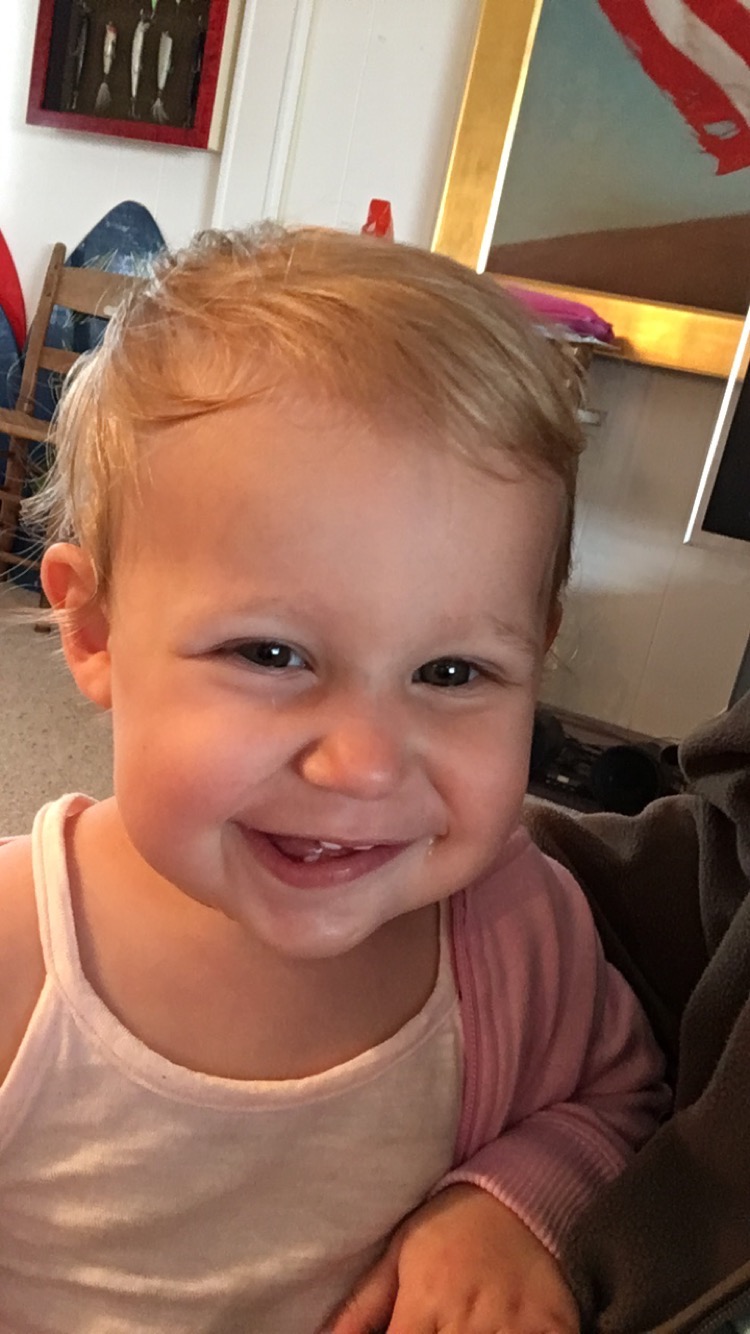 Oh, my heart melts when this little honey smiles.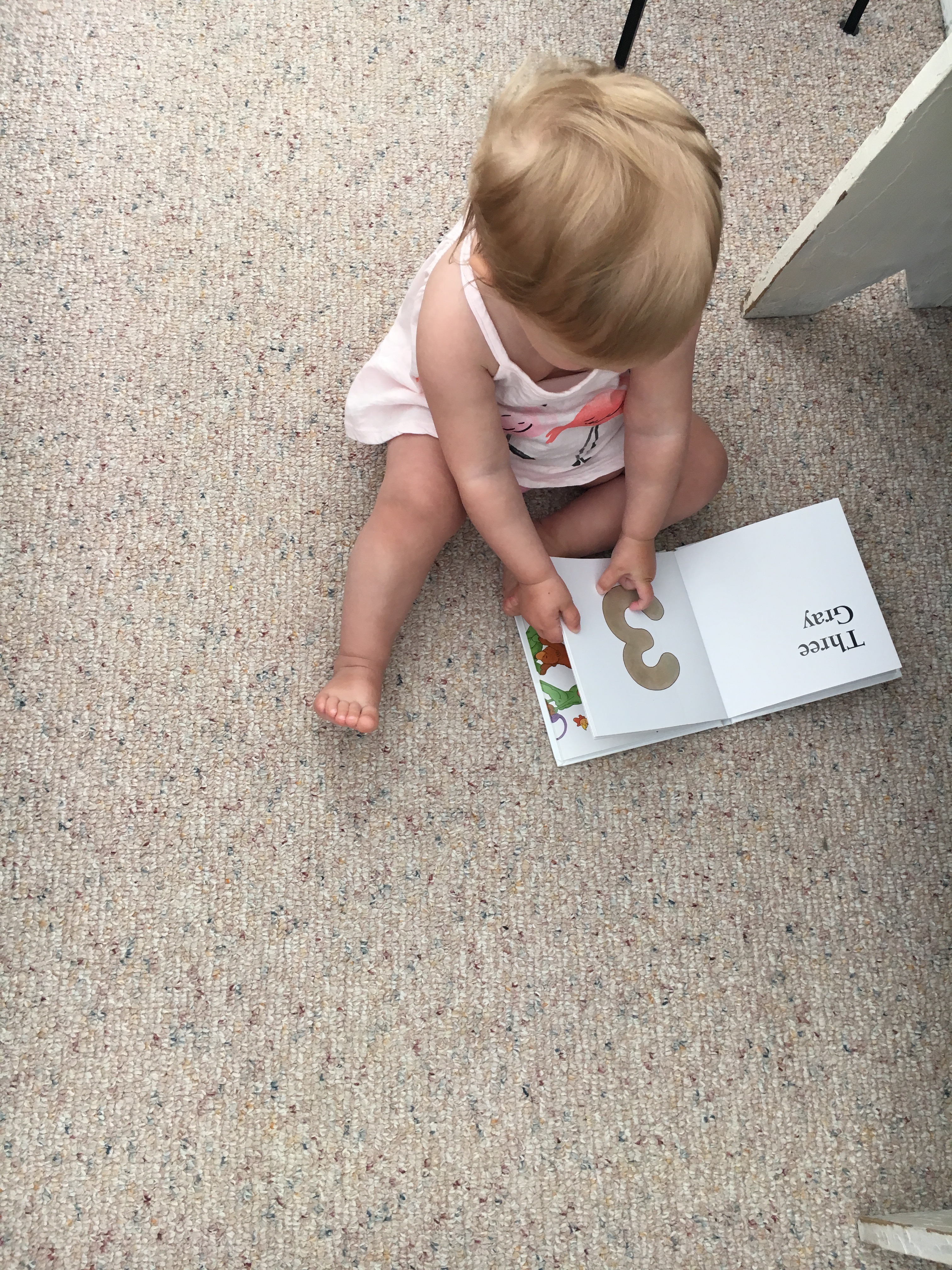 Reading a new favorite book from Grandma – Brown Bear, Brown Bear, What Do You See?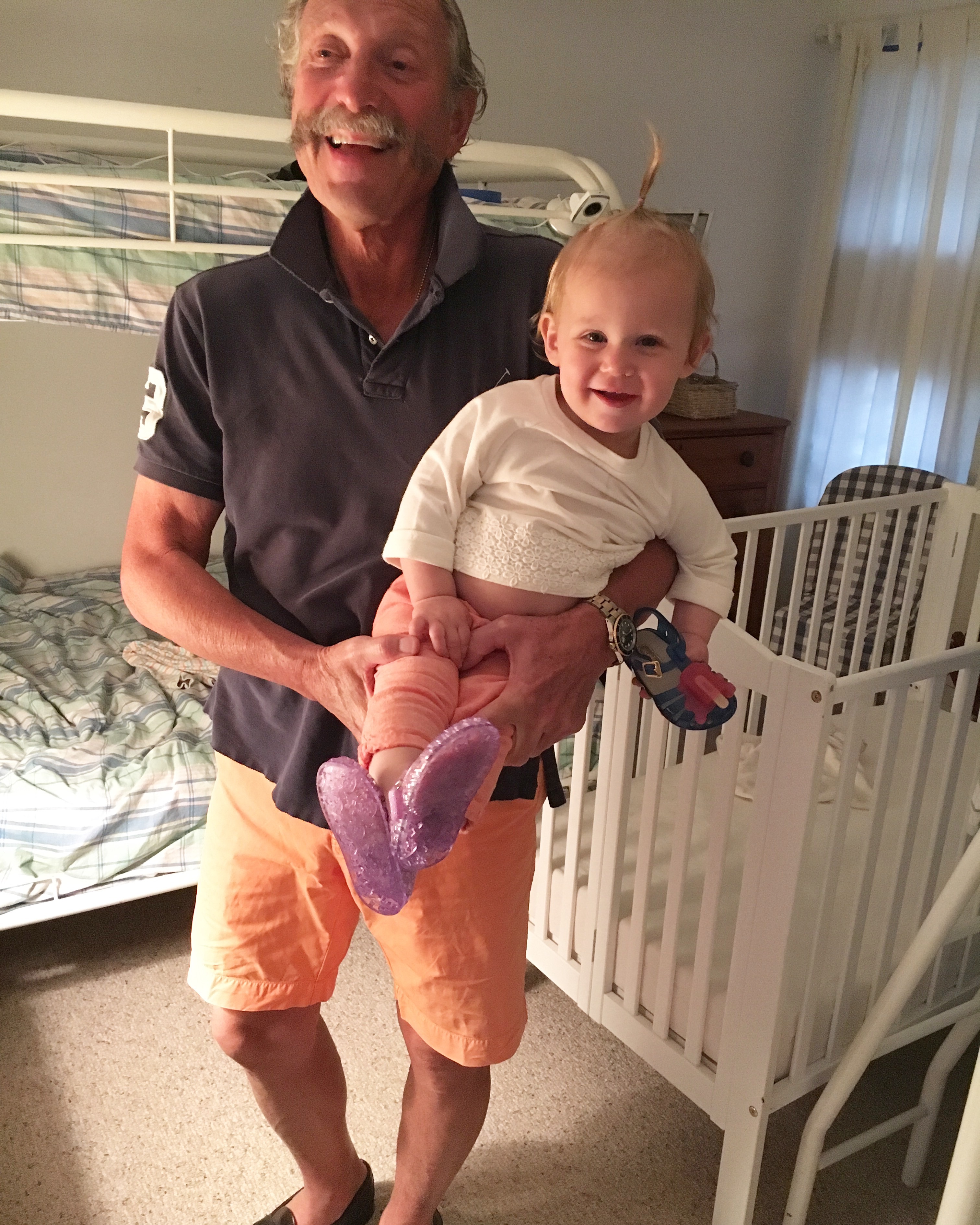 Twinning with my dad for dinner at Yellow Fin, another family favorite.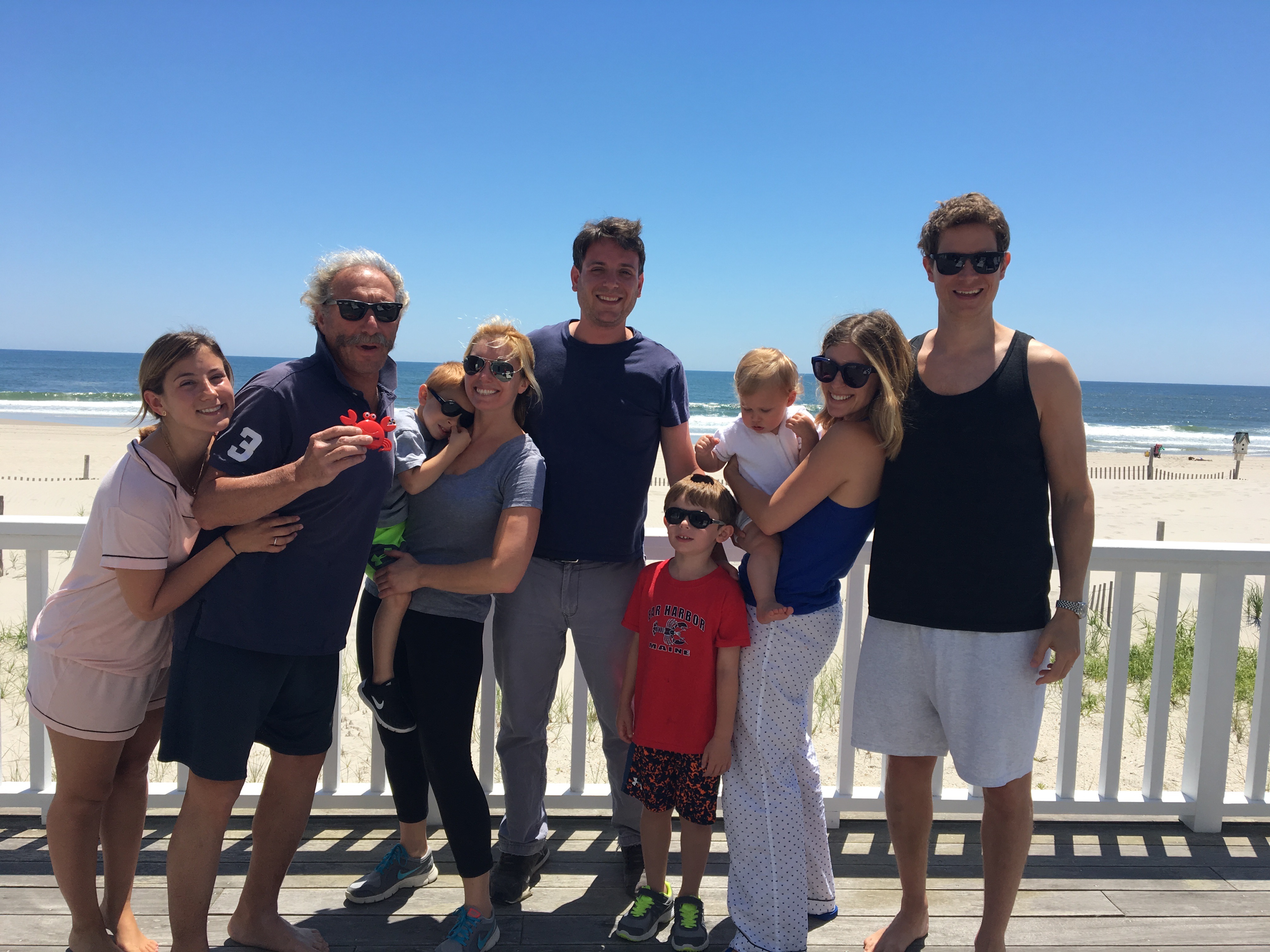 Happiness in a picture 🙂